Disclaimer: CountryClubMag.com is an independent resource and is not associated with any of the clubs on this website. Club initiation and membership cost information are estimates only and should not be relied upon for making club membership decisions.
The city of Dallas is a vibrant metropolis that exudes Southern charm and sophistication. With its towering skyscrapers, bustling downtown area, and sprawling suburbs, this Texas city offers something for everyone.
But amidst the hustle and bustle of city life, Dallas also boasts some of the most exclusive country clubs in the nation. These lush havens provide members with access to world-class golf courses, fine dining options, and luxurious amenities that are unmatched anywhere else. From the legendary Preston Trail Golf Club to the prestigious Brook Hollow Golf Club, Dallas' country clubs offer a serene escape from the excitement of urban living. And with their pristine landscapes and impeccable service, it's no wonder that these clubs are considered among the best in the world.
Whether you're a seasoned golfer or simply looking for an oasis in the heart of a thriving city, the best country clubs in Dallas are sure to impress even the most discerning visitors.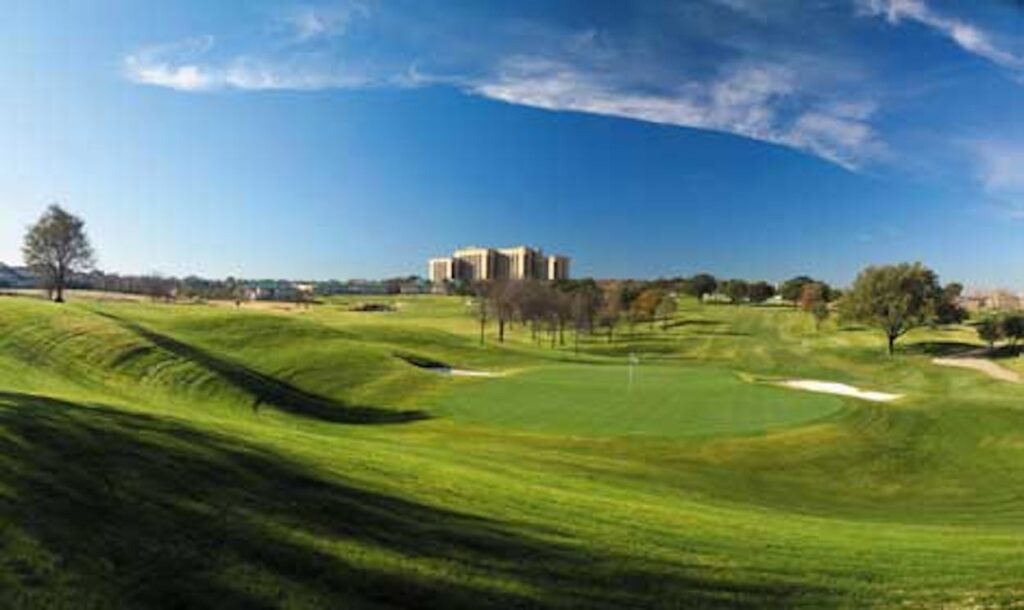 Why Join a Country Club
Joining a country club is an experience unlike any other. It's a chance to become part of a community that values luxury, exclusivity, and relaxation. From world-class golf courses to top-tier dining options, these clubs offer amenities that are second to none.
For golf enthusiasts, joining a private country club means access to some of the most challenging and well-maintained courses in the world. But it's not just about golf—families can enjoy swimming pools, tennis courts, and fitness centers that cater to all ages and skill levels. And with social events throughout the year, members have ample opportunities to connect with like-minded individuals and build lasting relationships.
Dallas happens to be home to a large collection of some of the most elite and exclusive golf and country clubs in the country. It's not unexpected that becoming part of one of these clubs comes with a hefty fee. On average, members can expect to pay between $200-500 per month for access to the many benefits of a country club. However, some of the most exclusive clubs could cost you from $700 to over $1,000 per month.
Top 10 Best Country Clubs in Dallas
7915 Greenville Ave. Dallas, TX
Designed by Texas' own Billy Martindale in 1969, the course at the Royal Oaks Country Club is a true masterpiece that combines natural beauty with challenging gameplay. With some of the most demanding holes in the region, it's no wonder that golf enthusiasts flock to this club year after year.
But it's not just about golf—the Royal Oaks Country Club is also a family-focused haven that offers fabulous amenities for all ages. From swimming pools and tennis courts to fitness centers and social events, there's something for everyone at this exclusive retreat.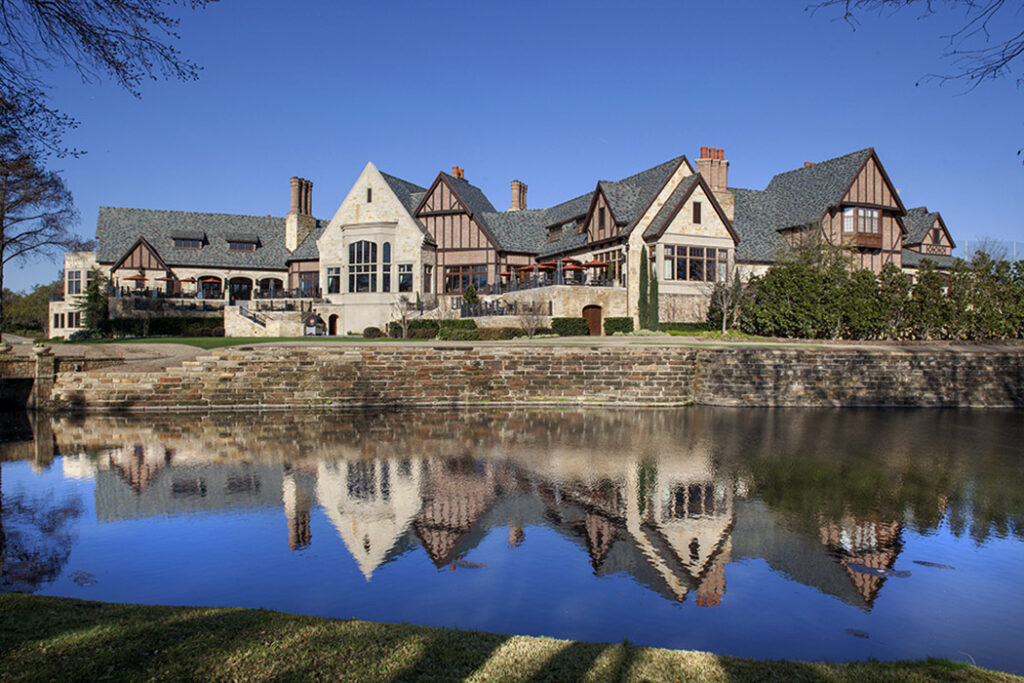 4110 Beverly Dr. Dallas, TX
One of the most exclusive and gorgeous country clubs in Texas is the Dallas Country Club. With its cozy yet grand Clubhouse situated on a property of more than 117 acres, this fabulous club offers breathtaking views of Turtle Creek and the historic Downtown Dallas skyline.
As a full-service social club offering superior service, Dallas Country Club provides a range of exceptional recreational amenities, including an 18-hole course featuring 6,266 yards of pristine greens, to its elite collection of members for an unparalleled experience.
5201 Westgrove Dr. Dallas, TX
Nestled in the heart of North Dallas, the Bent Tree Country Club is an exclusive member-owned private golf community that's home to some of the most prestigious neighborhoods in the city. With its beautiful championship course and stunning homes, it's no wonder that this club has become a beloved institution among avid golfers.
From member tournaments to LPGA and PGA championships, there's always something exciting happening on this challenging yet enjoyable course. And with its clever use of water to enforce accuracy and over 7,000 yards of gorgeous greens, members are treated to quite a unique game!
8301 Harry Hines Blvd. Dallas, TX
Built in the 1920s by A.W. Tillinghast, Perry Maxwell, and Jay Morrish, the Brook Hollow Golf Club is a true masterpiece of golf course design. With its par 71 layout and 6,703 yards of well-groomed fairways and greens, this club offers a challenging yet rewarding experience for all golfers. And with experienced and helpful staff on hand to offer tips and advice, you'll have everything you need to have your best round yet. This private club is sure to make its mark in Texas golf history.
6524 Alpha Rd. Dallas, TX
The Northwood Club is a premier country club found in North Dallas that offers everything you could want in a luxurious and family-friendly atmosphere. The historic golf course hosted the 1952 U.S. Open and has been meticulously maintained and restored to ensure top gameplay. And with tennis facilities, resort-style swimming, a Wellness Center, and a 65,000-square-foot Clubhouse, there's so much more to experience than simply a fantastic round of golf.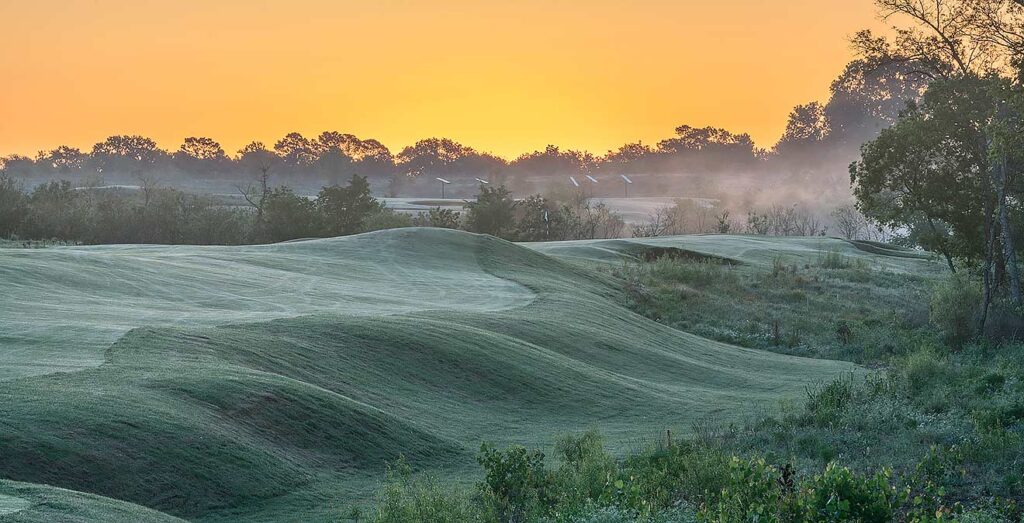 Trinity Forest Golf Club
5000 S Great Trinity Forest Way, Dallas, TX
There's a secluded aways in Dallas found in the form of the Great Trinity Forest. Tucked into the heart of that majestic woodland is the Trinity Forest Golf Club, one of the state's top private clubs. Designed by renowned golf architects Coore and Crenshaw, this classic links-style course is a traditional, strategic golf course that will challenge even the most seasoned players. With an 18-hole championship golf course, a world-class practice academy, and a short course, there's something for every level of golfer at this exclusive club.
The spacious clubhouse is ideal for social gatherings and private events. The ample venue space and open-air terraces provide spectacular views of the surrounding forest while you dine on world-class cuisine. Trinity Forest Golf Club offers a unique experience that one does not soon forget!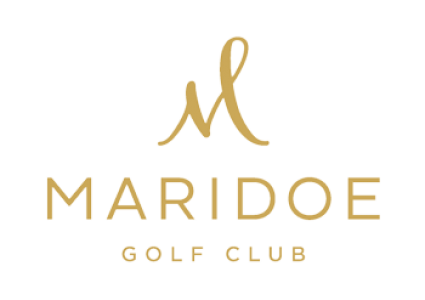 2020 Kelly Blvd. Carrollton, TX
Situated on 212 acres of Blackland prairie, the Maridoe Golf Club is a private oasis amidst the hustle and bustle of city life. Surrounded by a majestic private lake, this exclusive club boasts a mid-century modern clubhouse nestled on the lake's south shore.
Maridoe Golf Club is also home to an incredible golf course inspired by the natural beauty of its surroundings. With strategic gameplay and challenging holes, this course is perfect for players who want to put their skills to the test. And when you're ready to fine-tune your game, you can take advantage of the club's 10-acre practice ground, two-ended driving range, and three-acre short-game area.
TPC Craig Ranch
800 Collin McKinney Pkwy. McKinney, TX
One of the most popular Dallas suburbs, McKinney, is proudly home to the exceptional TPC Craig Ranch. Named one of the best golf clubs in DFW by Avid Golfer, this exclusive club offers the ultimate private club lifestyle. With a remarkable and challenging course, an extensive practice facility and driving range, and a grand clubhouse ideal for any social or corporate event, TPC Craig Ranch is truly second to none.
Members are treated to exclusive perks like casual and upscale dining options, monthly wine/spirits tastings, social and holiday gatherings, plus full use of all the stunning golf amenities.
5401 W Park Blvd. Plano, TX
A gem in the middle of Plano, the Gleneagles Country Club is a true haven for avid golfing families. Boasting two championship 18-hole golf courses that have undergone extensive renovation and upkeep to maintain their prestigious status in the golfing community, this club truly offers the best championship golf in Plano.
With outstanding restaurants, spectacular swimming pools, a top-of-the-line fitness center, immaculate practice facilities, and social events for the whole family, there's something truly special about this versatile club. The Nest—Gleneagles Kids' Club—provides fun opportunities for the little ones while you hit the links or relax by the pool, a one-of-a-kind experience in the world of luxury golf clubs.
No matter what part of the Dallas area you're in, there is a luxury golf club that will exceed your expectations. From Trinity Forest Golf Club to Maridoe Golf Club and TPC Craig Ranch to Gleneagles Country Club, the exclusive, best country clubs in Dallas offer an unparalleled experience for avid golfers as well as those who are new to the game. Whether it's challenging courses or leisurely rounds with friends and family, each private club has something special just waiting to be discovered!
Disclaimer: CountryClubMag.com is an independent resource and is not associated with any of the clubs on this website. Club initiation and membership cost information are estimates only and should not be relied upon for making club membership decisions.