Disclaimer: CountryClubMag.com is an independent resource and is not associated with any of the clubs on this website. Club initiation and membership cost information are estimates only and should not be relied upon for making club membership decisions.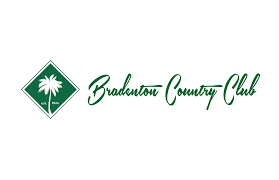 Welcome to the exquisite Bradenton Country Club, a hidden gem nestled in the heart of Bradenton, Florida. Steeped in rich tradition and natural beauty, our club offers a haven of relaxation and recreation for our esteemed members and guests. With its lush fairways, meticulously manicured greens, and welcoming atmosphere, Bradenton Country Club is not just a place to play golf but a haven for those seeking a refined and enjoyable country club experience. Join us as we explore the elegance, leisure, and camaraderie that define this prestigious club in the vibrant city of Bradenton.
Bradenton Country Club History and Founding
Bradenton Country Club has a storied history dating back to its founding in 1924. It was established as a testament to the enduring allure of golf and the desire for a refined recreational destination in Bradenton, Florida. The club was the brainchild of a group of visionaries who recognized the need for a premier golf and social club in the region.
The distinguished architect Donald J. Ross was commissioned to design the golf course, lending his unparalleled expertise to create a challenging yet picturesque layout. Ross, renowned for his timeless contributions to golf course design, crafted Bradenton Country Club's course to harmoniously blend with the natural Florida landscape. His design principles emphasized strategic bunkering, undulating greens, and a variety of tee options to cater to golfers of all skill levels.
Over the years, Bradenton Country Club has evolved into a cherished institution, attracting golf enthusiasts, socialites, and families alike. It has maintained its commitment to excellence in both golf and hospitality, continually enhancing its facilities and services to meet the ever-evolving expectations of its members and guests.
Today, the club stands as a testament to its founders' vision and Donald J. Ross's architectural prowess, offering a timeless golfing experience and a welcoming atmosphere where generations of members have created lasting memories. It remains a symbol of the enduring legacy of golf and community in Bradenton, Florida.
Famous Golf Tournament held at Bradenton Country Club
The Bradenton Country Club has had the honor of hosting various prestigious golf tournaments throughout its history, but one of the most notable events held at the club was the 1957 Bradenton Open Invitational. This professional golf tournament attracted some of the biggest names in the sport during that era.
One of the standout moments from the 1957 Bradenton Open Invitational was the victory of the legendary golfer Arnold Palmer. This win was significant in Palmer's career as it marked one of his early victories on the PGA Tour. Arnold Palmer, often referred to as "The King" of golf, went on to become one of the most iconic and beloved figures in the history of the sport.
The Bradenton Country Club's challenging course and its picturesque setting provided the perfect backdrop for this historic tournament. The event not only showcased the club's excellent facilities but also contributed to its reputation as a notable venue for professional golf competitions.
While the Bradenton Country Club may not host major tournaments regularly, its historical connection to Arnold Palmer's victory in 1957 remains a proud part of its legacy in the world of golf.
Bradenton Country Club Membership Costs and Dues
The estimated and rumored membership costs and dues for the Bradenton Country Club in Bradenton, Florida are as follows: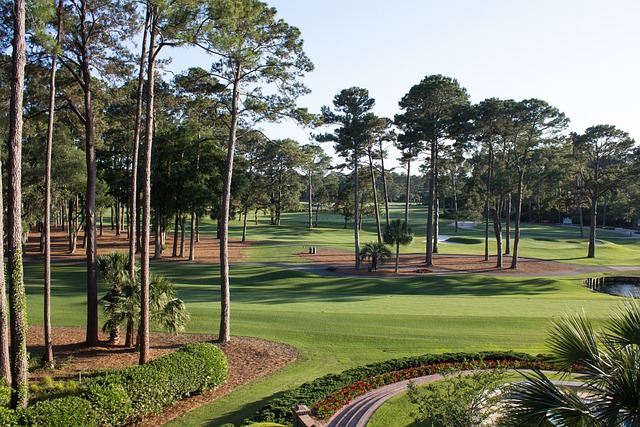 Initiation Fee: $10,000 – $20,000
Monthly Dues: $500 – $1,000
These are just estimates and rumors, and the actual costs and dues may vary depending on the type of membership you choose and other factors.
The Bradenton Country Club offers a variety of membership options, including:
Full Golf Membership
Young Family Golf Membership
Social Membership
Junior Executive Membership
Family Membership
Single Membership
Annual Membership
The type of membership you choose will also affect the initiation fee and monthly dues that you pay. For example, a Full Golf Membership typically has a higher initiation fee and monthly dues than a Social Membership.
It is important to note that the Bradenton Country Club is a private club, and membership is not guaranteed.
Bradenton Country Club Amenities
Bradenton Country Club offers a range of amenities to cater to the needs and preferences of its members.
Here are some of the typical amenities you might find at the Bradenton Country Club:
Golf Course: The club is known for its well-maintained golf course, often designed by renowned architects like Donald J. Ross. Members can enjoy a challenging round of golf on lush fairways and carefully designed greens.

Practice Facilities: Many country clubs offer practice facilities, including driving ranges, putting greens, and chipping areas to help golfers refine their skills.

Clubhouse: The clubhouse serves as the social hub of the club. It often features dining options, lounges, and event spaces for gatherings, special occasions, and casual dining.

Tennis Courts: Some country clubs, including Bradenton Country Club, provide tennis courts for those interested in the sport. These courts may be accompanied by tennis programs and coaching.

Swimming Pool: A swimming pool area is a common amenity for members and their families to enjoy during the warmer months. It may include poolside dining or a separate snack bar.

Fitness Center: Country clubs often have fitness centers equipped with exercise machines and free weights for members looking to stay active.

Social and Recreational Activities: Beyond golf and tennis, country clubs frequently organize social events, fitness classes, and recreational activities for members to engage in and socialize with fellow members.

Dining Facilities: The dining options can vary from casual to fine dining, and some clubs may offer private dining rooms for special occasions or events.

Spa and Wellness Services: Certain country clubs provide spa and wellness services, including massages, facials, and relaxation treatments.

Children's Programs: Family-oriented country clubs may offer children's programs, summer camps, and youth activities to engage younger members.

Private Event Spaces: Many country clubs have private event spaces available for members to host weddings, parties, and corporate events.

Golf Pro Shop: A well-stocked pro shop can provide golfers with equipment, apparel, and accessories.
Bradenton Country Club Event Information and Dining Options
Bradenton Country Club often hosts a variety of events and offers dining options for its members and guests.
Here's an overview of the types of events and dining options commonly found at country clubs like Bradenton:
Events:
Golf Tournaments: The club may host a regular schedule of golf tournaments for members, including club championships, charity events, and invitationals.

Social Events: Country clubs often organize social events such as themed parties, dances, and holiday celebrations. These events are excellent opportunities for members to connect and enjoy a vibrant social scene.

Private Functions: Bradenton Country Club typically offers private event spaces for hosting special occasions like weddings, anniversary parties, corporate meetings, and banquets. These spaces may be available for both members and non-members.

Tennis Events: If the club has tennis facilities, they may host tennis tournaments and social tennis events for members of all skill levels.

Fitness and Wellness Programs: Some clubs organize fitness classes, wellness workshops, and health-related events to promote members' well-being.

Junior Programs: For families, there may be youth-oriented events and programs, including junior golf or tennis clinics, summer camps, and family fun days.
Dining Options:
Clubhouse Dining: The clubhouse typically features dining areas with various atmospheres, from casual to upscale. Members can enjoy meals in a refined setting or opt for a more relaxed dining experience.

Casual Dining: Many country clubs offer casual dining options like a grill room or pub-style restaurant for members looking for a more laid-back atmosphere.

Formal Dining: For special occasions or fine dining experiences, the club may have a formal dining room with a menu featuring gourmet cuisine.

Outdoor Dining: If there is a scenic view or patio area, the club may offer outdoor dining options, allowing members to dine al fresco.

Private Dining Rooms: Private dining rooms are often available for members who wish to host private parties, business meetings, or special events in more intimate settings.

Catering Services: Country clubs may also provide catering services for events hosted on-site or at off-site locations.
Bradenton Country Club Dress Code and Guest Policy
Dress codes and guest policies at country clubs like the Bradenton Country Club are designed to maintain a certain level of decorum and respect for the club's traditions and its membership.
Here's a general guideline for dress code and guest policy at many country clubs:
Dress Code:
Golf Attire: Golf courses often have specific dress codes that require golfers to wear appropriate golf attire, including collared shirts, slacks or Bermuda-length shorts, and golf shoes with soft spikes. Some clubs may allow golf skirts or skorts for women. Tank tops, denim, and athletic wear are typically not allowed on the golf course.

Clubhouse Attire: Inside the clubhouse, the dress code may vary depending on the area. Formal dining rooms often require more upscale attire, such as collared shirts, dress slacks, and closed-toe shoes. Casual dining areas may permit more relaxed attire, but still generally discourage swimwear, athletic wear, and overly casual clothing.

Swimwear: While swimwear is generally reserved for pool areas, most clubs expect members to wear appropriate cover-ups when leaving the pool area.

Footwear: Many clubs require golf shoes with soft spikes on the golf course, while other areas may have restrictions on flip-flops and athletic sandals.

Hats: Clubhouses may have policies on when and where hats can be worn indoors.
Guest Policy:
Guests: Country clubs often allow members to bring guests to the club, but the policies can vary. Members usually need to register their guests with the club before their visit, and there may be limitations on the number of times a guest can visit in a given period.

Fees: Some clubs may charge guest fees or require members to cover their guests' expenses, including greens fees, dining, and other amenities.

Sponsorship: In some cases, a member may need to sponsor a guest and accompany them during their visit.

Restrictions: There may be restrictions on how frequently the same guest can visit the club without becoming a member themselves.
Bradenton Country Club stands as a testament to timeless elegance and recreational excellence. With its rich history, picturesque golf course designed by the legendary Donald J. Ross, and a range of amenities to suit the needs and interests of its members, it continues to be a cherished destination in Bradenton, Florida.
Whether one seeks a challenging round of golf, a memorable social experience, or a refined dining affair, the Bradenton Country Club is a place where tradition meets modern leisure. As a beacon of community and camaraderie, it embodies the enduring spirit of private country club living, inviting members and guests to create lasting memories amidst its storied surroundings.
Disclaimer: CountryClubMag.com is an independent resource and is not associated with any of the clubs on this website. Club initiation and membership cost information are estimates only and should not be relied upon for making club membership decisions.