Disclaimer: CountryClubMag.com is an independent resource and is not associated with any of the clubs on this website. Club initiation and membership cost information are estimates only and should not be relied upon for making club membership decisions.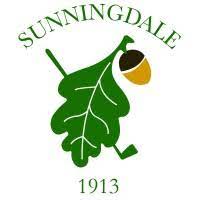 Sunningdale Country Club, nestled in the picturesque town of Scarsdale, New York, is a premier destination for those seeking the epitome of luxury and refinement in a private golf and country club experience. With its rich history dating back to the early 20th century, Sunningdale Country Club has earned a reputation as an exclusive haven for golf enthusiasts and those who appreciate an elegant, tranquil setting for relaxation and social gatherings.
This idyllic club, set amidst the lush greens of Westchester County, offers a world-class golf course, impeccable dining, and a host of amenities that cater to the discerning tastes of its members, making it a cherished institution in the heart of Scarsdale.
Sunningdale Country Club History and Founding
Sunningdale Country Club, a venerable institution in Scarsdale, New York, has a rich history that dates back to its founding in 1913. The club was conceived by a group of prominent individuals in Westchester County who shared a passion for golf and the desire to create a premier golfing destination in the region. Among the founding members were notable figures such as William E. Cottle, John McEntee Bowman, and William K. Frank, whose vision and dedication laid the foundation for this exclusive establishment.
The renowned golf course architect A.W. Tillinghast was commissioned to design the club's golf course, ensuring that Sunningdale would boast a layout of exceptional quality and challenge. Tillinghast, a prominent figure in golf course design during the early 20th century, is celebrated for his contributions to some of the finest golf courses in the United States. His work at Sunningdale Country Club has left an enduring legacy, as his course design continues to captivate and challenge golfers of all skill levels.
Sunningdale's historic clubhouse, which exudes timeless elegance and sophistication, stands as a testament to the club's commitment to providing a welcoming and exclusive environment for its members. Over the years, the club has evolved, expanding its amenities and offerings to meet the changing needs and desires of its distinguished membership while maintaining its commitment to golfing excellence and preserving the legacy of A.W. Tillinghast's remarkable course design.
Famous Golf Tournament held at Sunningdale Country Club
Sunningdale Country Club has been the host of several prestigious golf tournaments over the years. One of the most notable and historic events held at Sunningdale is the U.S. Women's Open, which took place in 1957. This major championship in women's golf brought together the best female golfers in the world to compete on the club's challenging course.
In addition to the U.S. Women's Open, Sunningdale Country Club has also hosted various other significant golf events and tournaments, including regional and national amateur championships, charity events, and invitational tournaments that have attracted top amateur and professional golfers alike.
While the U.S. Women's Open is perhaps the most renowned tournament to have been held at Sunningdale, the club's tradition of hosting competitive and prestigious golf events has solidified its reputation as a top-tier golf destination in the United States.
Sunningdale Country Club Membership Costs and Dues
Sunningdale Country Club is a private club that does not publicly disclose its membership costs and dues. However, based on information from publicly available sources, it is estimated that the initiation fee is between $50,000 and $100,000, and the annual dues are between $10,000 and $20,000.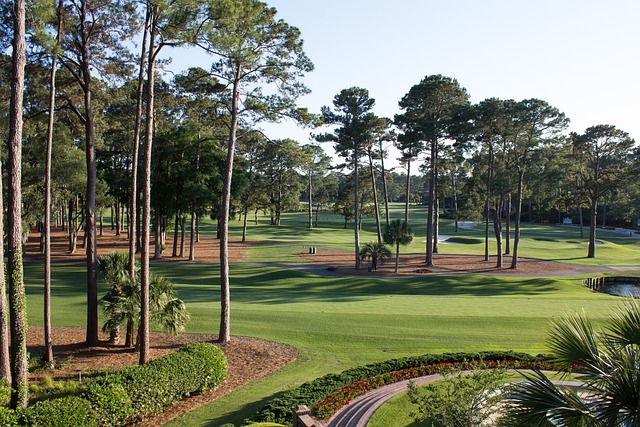 Here is a breakdown of the estimated costs:
Initiation fee: $50,000 – $100,000
Annual dues: $10,000 – $20,000
Monthly dues: $833 – $1667
It is important to note that these are just estimates, and the actual costs may vary depending on the type of membership you choose. Additionally, there may be other fees associated with membership, such as food and beverage minimums and golf cart fees.
Here are some additional things to keep in mind about the costs of membership at Sunningdale Country Club:
The initiation fee is a one-time fee that is required of all new members.
Annual dues are paid on a monthly basis.
The bond is a refundable deposit that is required of all members.
The assessment is a one-time fee that is sometimes charged to members to cover the cost of capital improvements.
Social memberships are for those who wish to use the club's social facilities but do not want to play golf.

Sunningdale Country Club Amenities
Sunningdale Country Club offers a range of amenities and services to cater to the needs and desires of its members. While the specifics may change over time, typical amenities at a prestigious country club like Sunningdale may include:
Golf Course: Sunningdale is renowned for its beautifully designed golf course, often a central attraction for members. The club typically offers a well-maintained 18-hole golf course designed by the famous architect A.W. Tillinghast, along with a practice range and putting greens.

Clubhouse: The clubhouse is often the heart of the club, providing an elegant and inviting space for members to socialize, dine, and relax. It may include dining facilities, lounges, and event spaces for gatherings and private events.

Fine Dining: Many country clubs offer fine dining options with both formal and casual dining rooms. Members can enjoy gourmet cuisine prepared by talented chefs in an upscale and welcoming setting.

Tennis Courts: Tennis enthusiasts can enjoy well-maintained tennis courts and often have access to tennis professionals for lessons and clinics.

Swimming Pool: A swimming pool and related facilities, such as a poolside café, are commonly found at country clubs, providing a refreshing way to cool off during the summer months.

Fitness Center: Some clubs offer fitness and wellness facilities, including state-of-the-art gyms, group exercise classes, and personal training services.

Spa and Wellness Services: High-end country clubs may provide spa services and wellness programs to help members relax and rejuvenate.

Social Events: Country clubs frequently organize a variety of social events, including parties, galas, holiday celebrations, and special events for members to enjoy.

Junior Programs: Family-oriented clubs often have junior golf, tennis, and other sports programs for younger members.

Pro Shops: The club may have well-stocked pro shops offering golf and tennis equipment, apparel, and accessories.

Catering and Event Services: Country clubs often have event planning and catering services to host weddings, corporate events, and other private gatherings.

Locker Rooms: High-end locker rooms with individual lockers, showers, and other amenities for members.

Sunningdale Country Club Event Information and Dining Options
Sunningdale Country Club, like many private country clubs, typically hosts a variety of events and celebrations throughout the year for its members. These events often reflect the club's amenities and the interests of its members. While the specifics can change from year to year, here are some common types of events that members might celebrate at a country club like Sunningdale:
Golf Tournaments: Sunningdale often hosts golf tournaments, including club championships, member-guest events, and charity golf outings.

Holiday Celebrations: The club may organize special events and dinners for holidays like Thanksgiving, Christmas, New Year's Eve, and more.

Social Mixers: Country clubs often host social mixers, such as cocktail parties, wine tastings, and happy hours, to facilitate member interactions.

Family Events: Family-oriented events like family picnics, children's parties, and junior golf or tennis tournaments may be organized.

Themed Parties: Themed parties, such as costume parties, masquerade balls, and other creative gatherings, can be a part of the social calendar.

Live Entertainment: Members may enjoy live entertainment, such as musical performances, comedians, or dinner shows.

Special Occasions: Sunningdale might offer venues and event planning services for private celebrations, such as weddings, anniversary parties, and milestone birthdays.

Sporting Events: Sports-themed events can include Super Bowl parties, Masters golf viewing, or Wimbledon tennis gatherings.

Charity Fundraisers: Clubs often host charity events, like galas and auctions, to support local causes and nonprofits.

Culinary Events: Cooking classes, wine pairings, and gourmet dining experiences can be part of the club's offerings.

Ladies and Men's Days: These are typically days dedicated to golf, tennis, or other activities, often followed by special luncheons or events.

Club Competitions: Interclub tournaments and competitions with other country clubs in the area.
Dining options at Sunningdale Country Club may include various on-site restaurants and venues that cater to the culinary preferences of its members. These options can vary depending on the club's facilities and services. While specific dining offerings can change over time, here are some common dining options you might find at a country club like Sunningdale:
Main Dining Room: The club's main dining room typically offers a fine dining experience with an upscale ambiance. Members can enjoy gourmet cuisine prepared by the club's culinary team.

Casual Dining: Many country clubs have a casual dining area, which may feature a more relaxed atmosphere for members who prefer a more informal dining experience.

Outdoor Dining: Outdoor dining areas, such as patios or terraces, allow members to enjoy their meals while taking in scenic views of the golf course or surrounding landscapes.

Grill or Pub: A grill or pub-style restaurant may offer a more laid-back setting where members can enjoy a drink, sandwiches, and pub-style food.

Snack Bar or Café: Some country clubs have a snack bar or café that provides a quick and convenient option for light meals, sandwiches, and refreshments.

Private Dining Rooms: Private dining rooms are often available for hosting special events, parties, and intimate gatherings.

Special Events: Sunningdale Country Club may also host special culinary events, such as wine tastings, themed dinners, holiday brunches, and culinary classes.

Room Service: In some cases, the club may offer room service for members staying in overnight accommodations.

Sunningdale Country Club Dress Code and Guest Policy
Sunningdale Country Club, like most private country clubs, typically has a dress code and a guest policy in place to maintain a certain level of decorum and to provide a comfortable and respectful atmosphere for its members and visitors.
Here's a general idea of what to expect:
Dress Code:
The dress code at Sunningdale Country Club usually emphasizes neat and appropriate attire. Common guidelines include:
Golf Attire: Proper golf attire is typically required on the golf course, including collared shirts, slacks or shorts (of an appropriate length), and golf shoes with soft spikes. Denim, cargo shorts, and athletic wear are often discouraged on the golf course.

Clubhouse and Dining: The clubhouse and dining areas typically require smart casual or business casual attire, such as collared shirts, dress slacks, dresses, skirts, and blouses. Denim, shorts, and athletic wear are generally not allowed in these areas.

Swim and Fitness Areas: Swimwear is usually restricted to pool and fitness areas, and cover-ups are often required when moving through other parts of the club.

Footwear: Appropriate footwear, such as closed-toe shoes, is generally expected in most areas, including the clubhouse.
Guest Policy:
The guest policy at Sunningdale Country Club may vary, but typically includes the following:
Accompanied Guests: Members are often allowed to bring guests to the club but are expected to accompany them during their visit.

Reservations: Guests may need to be registered in advance or accompanied by the member making the reservation.

Frequency: There might be limitations on how often the same guest can visit the club without being sponsored for membership.

Charges: Depending on the club's policies, there may be guest fees for using certain facilities, such as the golf course or dining areas.

Courtesy: Members are often encouraged to ensure that their guests adhere to the club's dress code and rules of decorum.
Sunningdale Country Club stands as a distinguished haven of leisure, luxury, and refined recreation in the heart of Scarsdale, New York. With its rich history, exclusive amenities, and an enduring commitment to excellence in golf and social experiences, Sunningdale Country Club remains a cherished destination for members seeking a tranquil escape and a sense of community.
Whether it's a round of golf on its world-class course, an exquisite dining experience, or a calendar filled with diverse events and gatherings, Sunningdale Country Club continues to exemplify the timeless appeal of a private country club dedicated to providing its members with exceptional service and a vibrant, welcoming atmosphere.
Disclaimer: CountryClubMag.com is an independent resource and is not associated with any of the clubs on this website. Club initiation and membership cost information are estimates only and should not be relied upon for making club membership decisions.