Disclaimer: CountryClubMag.com is an independent resource and is not associated with any of the clubs on this website. Club initiation and membership cost information are estimates only and should not be relied upon for making club membership decisions.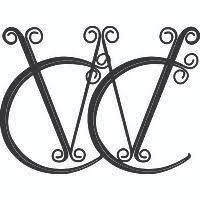 Nestled in the heart of Brookfield, Wisconsin, the Westmoor Country Club stands as a distinguished haven for those seeking a refined and luxurious escape. With a legacy spanning generations, Westmoor is more than just a country club – it's a cherished community gathering place where elegance and recreation converge. From its meticulously manicured golf courses to its exquisite dining options and upscale amenities, Westmoor offers an unparalleled experience that captures the essence of both modern luxury and timeless tradition.
Whether you're an avid golfer, a connoisseur of fine cuisine, or someone in search of a sophisticated social hub, Westmoor Country Club invites you to indulge in the finest offerings amidst a picturesque setting that defines the essence of suburban opulence.
Westmoor Country Club History and Founding
Founded in 1931, the Westmoor Country Club in Brookfield, Wisconsin, has a rich history that spans over nine decades. The club was established with the vision of providing an exclusive and elegant recreational retreat for the local community.
The architectural brilliance behind the Westmoor Country Club's design can be attributed to William B. Langford, a renowned golf course architect of his time. Langford, along with his partner Theodore J. Moreau, is celebrated for their contributions to golf course architecture during the Golden Age of golf course design. Their philosophy focused on preserving the natural landscape while creating challenging yet enjoyable golf experiences.
Langford's expertise is evident in the layout of Westmoor's golf courses. He skillfully integrated the undulating terrain, mature trees, and natural water features to craft a harmonious and visually captivating golfing environment. The result is a course that not only presents a challenging game for golf enthusiasts but also showcases the beauty of the Wisconsin landscape.
Throughout its history, Westmoor has maintained its commitment to excellence and has evolved into a multifaceted establishment. In addition to its championship golf courses, the club offers an array of amenities, including fine dining options, tennis courts, and a well-appointed clubhouse for social gatherings and events.
From its inception, the Westmoor Country Club has remained a pillar of sophistication and refinement in the Brookfield community, honoring its architectural legacy while continually adapting to meet the evolving needs of its members. The club's enduring history and Langford's architectural genius have combined to create a timeless sanctuary that continues to enchant and captivate all who step onto its hallowed grounds.
Famous Golf Tournament held at Westmoor Country Club
Westmoor Country Club in Brookfield, Wisconsin has hosted a number of state championships, including the Wisconsin State Open and Amateur. However, it has never hosted a major golf tournament.
The most iconic golf tournament is the Masters Tournament, which is held every year at Augusta National Golf Club in Augusta, Georgia. Other major golf tournaments include the U.S. Open, the British Open, the PGA Championship, and the Players Championship.
Westmoor Country Club is a private club, so it is unlikely to ever host a major golf tournament. However, it is still a challenging and well-respected golf course that has hosted many important state championships.
Westmoor Country Club Membership Costs and Dues
The exact membership costs and dues at Westmoor Country Club are not publicly available, as membership is by invitation only. However, there are some estimates and rumors circulating online.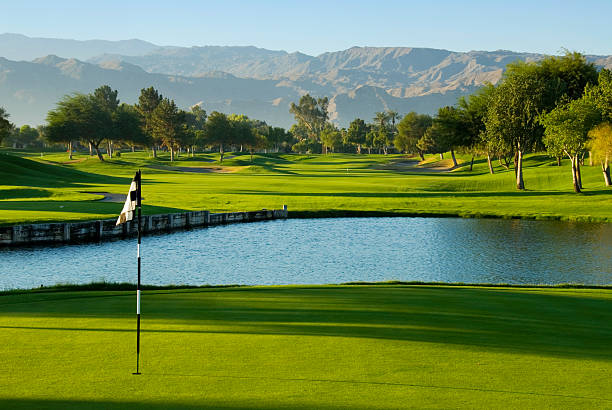 According to one source, the initiation fee for an Active Golf membership is rumored to be around $25,000, with annual dues of $500 per month. An Intermediate Golf membership is rumored to have an initiation fee of $15,000 and annual dues of $400 per month. A Social Swim Tennis membership is rumored to have an initiation fee of $10,000 and annual dues of $300 per month.
Here is the estimated breakdown of the membership costs and dues at Westmoor Country Club:
Active Golf membership:

Initiation fee: $25,000
Monthly dues: $500

Intermediate Golf membership:

Initiation fee: $15,000
Monthly dues: $400

Social-Swim-Tennis membership:

Initiation fee: $10,000
Monthly dues: $300
Westmoor Country Club Amenities
The Westmoor Country Club in Brookfield, Wisconsin, offered a range of amenities to its members.
Here are some of the amenities that were typically offered:
Golf Courses: Westmoor Country Club is known for its well-designed golf courses. Members can enjoy access to meticulously maintained fairways, greens, and challenging holes that cater to golfers of varying skill levels.

Clubhouse: The clubhouse serves as the social hub of the club. It often includes dining facilities, lounges, and event spaces for gatherings, parties, and special occasions.

Dining Options: Fine dining and casual dining options were likely available at the clubhouse. Members could enjoy a variety of culinary experiences, from elegant dinners to casual lunches.

Tennis Facilities: Some private clubs offer tennis courts for members to enjoy. These facilities might include both indoor and outdoor courts, coaching services, and opportunities for friendly matches or competitive play.

Swimming Pool: A swimming pool can provide members and their families with a place to relax, cool off, and enjoy the summer months. Pools often come with lounging areas and possibly a poolside bar or café.

Fitness Center: Some country clubs offer fitness and wellness facilities, which might include gym equipment, fitness classes, and personal training services.

Social Events: Private clubs often organize social events and activities for members, such as themed parties, holiday celebrations, wine tastings, and more.

Children's Activities: Family-oriented clubs may offer programs and activities for children, including summer camps, arts and crafts, sports, and other recreational opportunities.

Spa Services: High-end clubs might offer spa and wellness services, such as massages, facials, and relaxation treatments.

Private Event Spaces: Clubhouses often have spaces available for private events, weddings, corporate meetings, and other gatherings.

Golf Pro Shop: A pro shop can provide members with golf equipment, accessories, and apparel.

Locker Rooms: Well-appointed locker rooms might include amenities like showers, changing areas, and storage space for members' belongings.
Westmoor Country Club Event Information and Dining Options
While specific events and celebrations offered at Westmoor Country Club can vary based on the club's programming and offerings, here are some common types of events that private clubs like Westmoor might host for their members:
Golf Tournaments: Westmoor Country Club's golf courses could serve as the perfect backdrop for various golf tournaments, including member tournaments, charity fundraisers, and corporate golf outings.

Holiday Celebrations: Clubs often host events for major holidays such as Thanksgiving, Christmas, New Year's Eve, and more. These events might include special meals, parties, and themed festivities.

Sunday Brunch: A popular weekend tradition, Sunday brunches can offer a leisurely and indulgent dining experience for members and their guests.

Themed Dinners: Clubs might organize themed dining events, such as wine and dine evenings, international cuisine nights, or chef's tasting menus.

Concerts and Performances: Outdoor concerts, live music nights, and entertainment performances could provide members with cultural and social experiences.

Family Events: Events like family picnics, kids' parties, and family-friendly activities can create opportunities for members to bring their loved ones together.

Pool Parties: During the warmer months, pool parties with music, games, and delicious food can be a fun way to enjoy the club's facilities.

Sports Viewing Parties: Major sporting events like the Super Bowl, World Series, or international tournaments can be celebrated with viewing parties at the club.

Wine Tastings and Pairings: Wine enthusiasts might enjoy wine-tasting events featuring a selection of wines and expert pairings with gourmet dishes.

Charity Galas: Many clubs support local charities by hosting fundraising galas, auctions, and events to give back to the community.

Cooking Classes: Culinary-themed events, such as cooking classes and demonstrations, can provide members with hands-on learning experiences.

Member Mixers: Regular member mixers can encourage socializing and networking among club members in a relaxed atmosphere.

Cultural Celebrations: Clubs might celebrate cultural events like Oktoberfest, Cinco de Mayo, and other holidays from around the world.

Golf Clinics and Workshops: Educational events like golf clinics, workshops, and instructional sessions can help members improve their golf skills.

Fitness and Wellness Events: Health-focused events might include yoga sessions, fitness challenges, and wellness workshops.
Specific dining options at Westmoor Country Club can vary over time based on the club's offerings, seasonal changes, and special events. However, private clubs typically provide a range of dining experiences to cater to different occasions and preferences. Here are some common dining options you might find at Westmoor Country Club or similar establishments:
Fine Dining Restaurant: An elegant dining room where members can enjoy gourmet meals in a formal and sophisticated atmosphere. This is often a great option for special occasions and romantic dinners.

Casual Dining: A more relaxed setting where members can enjoy a variety of dishes in a comfortable environment. This could include a bistro, café, or lounge area.

Outdoor Patio: If the club has an outdoor space, a patio area can be a wonderful spot to dine while enjoying fresh air and scenic views.

Sunday Brunch: A popular weekend tradition, Sunday brunches typically offer a wide selection of breakfast and lunch items in a buffet or à la carte format.

Bar and Lounge: A social space where members can enjoy drinks, light snacks, and appetizers in a casual setting.

Private Dining Rooms: These rooms can be reserved for special events, business meetings, or intimate gatherings, offering a more personalized dining experience.

Specialty Nights: The club might host themed dining nights featuring specific cuisines, such as Italian, seafood, steak nights, and more.

Wine and Dine Events: Wine pairing dinners and tasting events, where different wines are matched with specific courses on the menu.

Cooking Classes: Educational and interactive events where members can learn cooking techniques from skilled chefs and then enjoy the dishes they've prepared.

Outdoor Grilling and BBQ: During the warmer months, outdoor grilling and BBQ events could be offered, allowing members to enjoy grilled specialties in a relaxed setting.

Holiday and Seasonal Menus: The club might offer special menus during holidays and different seasons, incorporating seasonal ingredients and flavors.

Member Events: Dining experiences tied to special member events, such as golf tournaments, holiday parties, and themed celebrations.

Takeout and Catering: Some clubs offer takeout options for members who want to enjoy club cuisine at home. Additionally, they might provide catering services for private events.

Healthy and Wellness Options: A focus on healthier menu choices, including salads, lean proteins, and options for dietary restrictions.

Kids' Menus: Family-oriented clubs often provide kid-friendly menu options to cater to younger members.
Westmoor Country Club Dress Code and Guest Policy
Private clubs like Westmoor Country Club often have specific dress codes and guest policies to maintain a certain level of decorum and atmosphere within their premises.
Dress Code: Private clubs typically have dress codes that vary depending on the area of the club and the time of day. Here's a common breakdown:
Golf Course: Proper golf attire is usually required on the golf course. This might include collared shirts, tailored shorts or pants, golf shoes with soft spikes, and the prohibition of denim. Some clubs may have additional requirements regarding headwear and specific golf-related attire.

Clubhouse: The dress code for the clubhouse can be more relaxed, but it generally calls for neat and presentable attire. Collared shirts, slacks, and appropriate footwear are often required. Many clubs prohibit casual attire like athletic shorts, tank tops, and flip-flops within the clubhouse.
Guest Policy: Private clubs typically have a guest policy in place to regulate the introduction of non-member guests to the club's facilities. Here's a general outline:
Accompanied Guests: Members can usually bring guests to the club, but the number of guests allowed per visit might be limited. Members are typically responsible for their guests' behavior and adherence to the club's rules.

Guest Registration: Members often need to register their guests with the club before their visit, either by phone or through an online reservation system. This helps the club prepare for the arrival of guests.

Frequency: There might be limits on how often the same guest can visit the club within a certain timeframe.

Reciprocal Clubs: Some private clubs have agreements with other clubs, allowing members to bring guests from those clubs without certain restrictions. This is known as a reciprocal guest policy.

Special Events: Different rules might apply during special events, so it's a good idea to inquire about guest policies if you're planning to attend an event as a guest.
Westmoor Country Club stands as a timeless haven in the heart of Brookfield, Wisconsin, offering an elegant escape that marries tradition with modern luxury. With its meticulously designed golf courses, exquisite dining options, and upscale amenities, Westmoor has created a space where community, recreation, and refinement intertwine. The legacy of its founder and architect, combined with its commitment to excellence, has shaped Westmoor into a cherished destination that captures the essence of sophistication.
Whether it's enjoying a round of golf, savoring culinary delights, or partaking in a range of social activities, Westmoor Country Club invites members to experience a world of unparalleled elegance and grace, fostering connections and memories that endure for generations to come.
Disclaimer: CountryClubMag.com is an independent resource and is not associated with any of the clubs on this website. Club initiation and membership cost information are estimates only and should not be relied upon for making club membership decisions.