Disclaimer: CountryClubMag.com is an independent resource and is not associated with any of the clubs on this website. Club initiation and membership cost information are estimates only and should not be relied upon for making club membership decisions.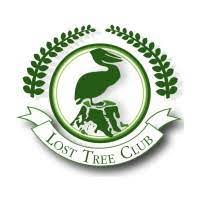 Nestled along the pristine shores of North Palm Beach, Florida, the Lost Tree Club stands as a haven of luxury and exclusivity. Surrounded by lush landscapes and overlooking the sparkling Atlantic Ocean, this distinguished private club offers a sanctuary for those seeking refined relaxation and unparalleled recreational opportunities.
With its rich history, elegant amenities, and unparalleled service, Lost Tree Club embodies the essence of a prestigious coastal retreat, inviting its members to experience a world of sophistication and leisure like no other.
Lost Tree Club History and Founding
The illustrious history of Lost Tree Club traces back to its visionary founding and the talented architect who brought its remarkable vision to life. Established in 1960 by the esteemed developer E. Llwyd Ecclestone Sr., the Lost Tree Club was conceived as an epitome of luxury and sophistication in the heart of North Palm Beach, Florida.
Ecclestone's unwavering commitment to creating a private oasis of elegance led him to collaborate with the renowned architect William R. Love. Love, celebrated for his mastery of designing exquisite golf courses and prestigious clubhouses, lent his expertise to craft the layout and architectural elements of Lost Tree Club.
The result was nothing short of extraordinary. Love's design seamlessly integrated the lush natural beauty of the surrounding landscape with the club's elegant facilities. The centerpiece of the club became its world-class golf course, which showcased Love's distinctive style and mastery of the game's nuances. The clubhouse, a masterpiece of architectural finesse, exuded timeless charm and sophistication, reflecting Love's attention to detail and commitment to creating a welcoming sanctuary for members and guests.
As the years unfolded, Lost Tree Club evolved into a symbol of refined living, attracting discerning individuals who sought an unparalleled blend of recreational pursuits, camaraderie, and luxurious relaxation. Today, Lost Tree Club continues to stand as a testament to the foresight of its founder and the architectural brilliance of William R. Love, offering an exclusive haven where history, elegance, and modern amenities converge to create an exceptional experience for all who have the privilege of being part of its legacy.
Famous Golf Tournament held at Lost Tree Club
There are no major golf tournaments held at Lost Tree Club. However, the club does host a number of amateur and celebrity tournaments, including the:
Lost Tree Pro-Member, is a charity event that benefits the Nicklaus Children's Health Care Foundation.
PGA Club Championship, a tournament for PGA members.
Lost Tree Member-Guest, is a tournament for club members and their guests.
Lost Tree Invitational, a tournament for amateur golfers.
Lost Tree Club is a private club, so these tournaments are only open to members and their guests. However, the club does offer a variety of public tee times, so you can still experience the course if you're not a member.
The most famous golf tournament in the world is the Masters Tournament, which is held at Augusta National Golf Club in Augusta, Georgia. The Masters is the first major tournament of the year and is considered to be the most prestigious golf tournament in the world. Other major golf tournaments include the U.S. Open, the British Open, and the PGA Championship.
Lost Tree Club Membership Costs and Dues
The estimated and rumored membership costs and dues at Lost Tree Club are as follows: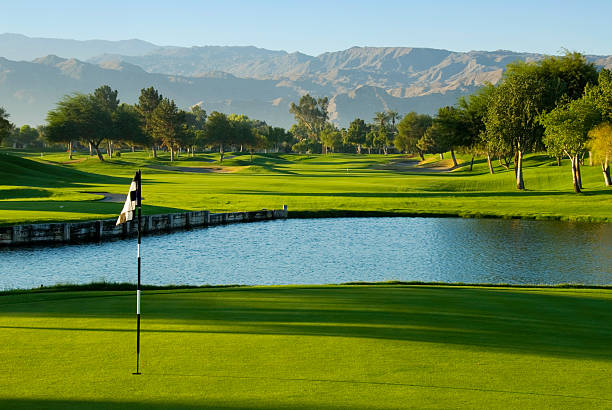 Initiation fee: $208,800 for a Golf Membership and $138,800 for a Social Membership.
Annual dues: $24,000 for a Golf Membership and $18,000 for a Social Membership.
These costs are subject to change, and the club does not publicly disclose its membership fees. However, these numbers are based on information from people who have applied for membership or who are current members.
In addition to the initiation fee and annual dues, members are also required to pay a non-refundable application fee of $30,000. Members are also required to purchase a share of the club, which is currently valued at $100,000.
Lost Tree Club is a very exclusive club with limited membership. As a result, the membership costs are very high. However, the club offers a variety of amenities and services, including:
Two championship golf courses
Tennis courts
Swimming pools
Fitness center
Racquetball courts
Fine dining restaurant
Casual dining restaurant
Bars
Meeting and event space
If you're looking for a luxurious and exclusive golf club experience, Lost Tree Club is a great option. However, be prepared to pay a high price for the privilege.
Lost Tree Club Amenities
Lost Tree Club in North Palm Beach, FL, is known for offering a range of upscale amenities to its members. While specific details may have changed since then, here are some of the amenities that were typically associated with the club:
Golf Course: The club features a prestigious golf course designed to provide a challenging and enjoyable experience for golfers of all skill levels. The course is often a centerpiece of private clubs like Lost Tree and is meticulously maintained.

Clubhouse: A luxurious clubhouse serves as a hub for socializing, dining, and relaxation. It may include elegant dining areas, lounges, private event spaces, and pro shops.

Tennis Facilities: Private clubs often offer well-maintained tennis courts and facilities for members who enjoy the sport. These may include both clay and hard courts.

Swimming Pool: A swimming pool area provides a place for members and their families to relax and unwind, often accompanied by poolside dining and lounging options.

Fitness and Wellness: Private country clubs may offer fitness centers, spa services, and wellness programs to help members stay active and healthy.

Social Activities: Private clubs often organize a variety of social events and activities, including parties, themed dinners, wine tastings, and holiday celebrations, fostering a sense of community among members.

Beach Access: Depending on the club's location, it might offer exclusive access to nearby beaches or waterfront areas.

Boating and Water Activities: If situated along a waterway or coastline, some clubs provide members with access to boating, sailing, or other water-based recreational opportunities.

Concierge Services: Premium private clubs often provide personalized concierge services to assist members with various needs, from booking reservations to planning special events.

Kids and Family Programs: Family-oriented clubs may offer children's programs, summer camps, and family-friendly activities to ensure that all members, regardless of age, can enjoy their time at the club.
Lost Tree Club Event Information and Dining Options
Lost Tree Club in North Palm Beach, FL, typically offered a range of events and dining options for its members.
Here's an overview of the types of events and dining options that private clubs like Lost Tree Club often provide:
Events:
Themed Dinners: Clubs may host special themed dining events, such as wine dinners, holiday celebrations, and chef's tasting menus.

Social Gatherings: Regular social events like cocktail parties, mixers, and member networking opportunities to foster a sense of community.

Golf Tournaments: Various golf tournaments and competitions for members to showcase their skills and enjoy friendly competition.

Concerts and Entertainment: Occasional live music performances, concerts, and entertainment evenings for members to enjoy.

Holiday Celebrations: Special events and parties around holidays like New Year's Eve, Fourth of July, Thanksgiving, and more.

Family Activities: Family-oriented events such as picnics, outdoor movie nights, and kids' activities to engage all members of the family.
Dining Options:
Fine Dining: Upscale dining experiences with gourmet menus, elegant ambiance, and exceptional service for special occasions and everyday dining.

Casual Dining: Relaxed and comfortable dining areas where members can enjoy a more laid-back meal with friends and family.

Outdoor Dining: Patio or terrace seating for al fresco dining, often with picturesque views of the golf course or surrounding landscapes.

Bar and Lounge: A bar area for members to unwind, enjoy drinks, and socialize, often accompanied by a bar menu.

Private Dining: Private rooms or spaces available for members to host private events, celebrations, or business gatherings.

Seasonal Menus: Menus that change with the seasons to showcase fresh, local ingredients and culinary creativity.
Lost Tree Club Dress Code and Guest Policy
Here's a general overview of what you might expect in terms of dress code and guest policy at a private club:
Dress Code:
Private clubs typically have a dress code to ensure a certain level of formality and respect for the club's atmosphere. The dress code can vary depending on the area of the club and the time of day. Here's a general guideline:
Golf Course and Practice Areas: Golfers are usually required to wear proper golf attire, including collared shirts, tailored golf shorts or pants, and appropriate golf shoes. Denim, cutoffs, and athletic shorts are often not permitted on the golf course.

Clubhouse and Dining: The dress code indoors may require more formal attire, such as collared shirts, slacks, dresses, or skirts. Some clubs may have specific rules about denim, hats, and athletic wear in indoor areas.

Pool and Outdoor Areas: While poolside attire may be more relaxed, swimwear is generally reserved for the pool area, and cover-ups or appropriate attire are required when moving through other parts of the club.
Guest Policy:
Private clubs often have guest policies in place to balance the exclusivity of the club while allowing members to invite guests to share the club's amenities and experiences. Here are some common elements of guest policies:
Invitation: Members typically need to sponsor and accompany their guests during their visit to the club. This helps ensure that guests adhere to the club's rules and decorum.

Limits and Frequency: Clubs may have restrictions on the number of times a particular guest can visit within a given time period. Some clubs may also limit the number of guests a member can bring at one time.

Registration and Check-In: Guests may need to be registered in advance, and there may be a guest check-in process upon arrival.

Fees: Some clubs may charge a guest fee for the use of facilities, which could include access to amenities like golf, tennis, dining, or the pool.
Lost Tree Club stands as a testament to refined living and timeless elegance. Its rich history, exquisite amenities, and dedication to fostering a sense of community create an exceptional haven for those seeking a distinguished lifestyle. With its meticulously designed golf course, luxurious clubhouse, and an array of recreational offerings, the club offers a harmonious blend of sophistication and relaxation. Whether indulging in fine dining, engaging in social events, or enjoying outdoor activities, members are welcomed into a world where exclusivity and camaraderie converge. The Lost Tree Club continues to captivate with its unwavering commitment to providing an unparalleled experience, ensuring that its legacy as a premier private club endures for generations to come.
Disclaimer: CountryClubMag.com is an independent resource and is not associated with any of the clubs on this website. Club initiation and membership cost information are estimates only and should not be relied upon for making club membership decisions.