Disclaimer: CountryClubMag.com is an independent resource and is not associated with any of the clubs on this website. Club initiation and membership cost information are estimates only and should not be relied upon for making club membership decisions.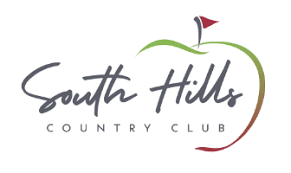 Nestled amidst the picturesque landscapes of Pittsburgh, Pennsylvania, South Hills Country Club stands as a beacon of refined elegance and recreational excellence. With a rich history dating back to 1920, this exclusive club has become a cherished institution in the region.
Offering a harmonious blend of timeless tradition and modern amenities, South Hills Country Club beckons all who seek an idyllic escape for golf, dining, and social camaraderie. From its lush fairways to its welcoming clubhouse, this renowned establishment is a true embodiment of luxury and leisure in the heart of Pittsburgh's South Hills.
South Hills Country Club History and Founding
South Hills Country Club, a cherished institution in Pittsburgh, Pennsylvania, was founded in 1920. The club was established with the vision of providing a haven of leisure, recreation, and camaraderie for its members. The club's founding members, driven by a passion for golf and a desire to create a welcoming community, came together to make this vision a reality.
The South Hills Country Club's golf course was meticulously designed by the renowned golf course architect, Donald Ross. Ross, famous for his exceptional ability to create challenging yet beautifully scenic golf courses, crafted a layout that has become a true gem in the region. His design at South Hills Country Club showcases his trademark features, including strategically placed bunkers, undulating greens, and a seamless integration of the natural terrain.
Over the years, South Hills Country Club has not only upheld its commitment to providing exceptional golfing experiences but has also expanded to offer a wide range of amenities, including fine dining, social events, and recreational facilities. Today, the club continues to honor its storied history while evolving to meet the needs and desires of its members, ensuring it remains a beloved destination for generations of Pittsburgh residents and golf enthusiasts.
Famous Golf Tournament held at South Hills Country Club
There have been no famous golf tournaments held at South Hills Country Club in Pittsburgh, PA. It is a private golf club that has hosted many amateur and professional tournaments, but none that are widely known outside of the Pittsburgh area.
The most famous golf tournament in the world is the Masters Tournament, which is held annually at Augusta National Golf Club in Augusta, Georgia. The Masters is one of the four major championships in professional golf, and it is considered to be the most prestigious tournament of the year.
The other three major championships are the PGA Championship, the U.S. Open, and The Open Championship. These tournaments are held at different courses each year, but they are all considered to be among the most challenging and prestigious golf tournaments in the world.
South Hills Country Club is a beautiful and challenging golf course, but it is not on the same level as the courses that host the major championships. The club is more focused on providing its members with a great place to play golf and socialize.
While South Hills Country Club has not hosted any famous golf tournaments, it has been the site of many memorable events. In 1963, the club hosted the Walker Cup, which is a biennial match play competition between the United States and Great Britain and Ireland. The United States won the match 16-8, but the event was notable for the presence of Jack Nicklaus, who was playing in his first Walker Cup. Nicklaus went on to become one of the greatest golfers of all time, and he won the Masters Tournament six times.
In 1994, South Hills Country Club hosted the U.S. Senior Open. The tournament was won by Hale Irwin, who shot a four-round total of 271. Irwin's victory was his third in the U.S. Senior Open, and it made him the only golfer to win the tournament more than twice.
South Hills Country Club is a private club, but it is open to the public for special events. The club hosts a number of charity golf tournaments throughout the year, and it is also available for weddings and other private events.
South Hills Country Club Membership Costs and Dues
South Hills Country Club (SHCC) is a private country club located in Pittsburgh, Pennsylvania. It is considered to be one of the most prestigious country clubs in the region.
The club offers a variety of amenities to its members, including an 18-hole championship golf course, a swimming pool, tennis courts, a fitness center, and a dining room. SHCC also hosts a variety of social events throughout the year.
The estimated and rumored membership costs and dues for SHCC are as follows:
Initiation fee: $50,000
Monthly dues: $1,000
Annual food and beverage minimum: $10,000
It is important to note that these are just estimates and rumors, and the actual membership costs and dues may vary.
Here are some additional details about the membership costs and dues at SHCC:
The initiation fee is a one-time payment that is required of all new members.
The monthly dues are paid on a monthly basis and cover the cost of maintaining the club's facilities and amenities.
The annual food and beverage minimum is a requirement that all members spend at least $10,000 on food and beverages at the club each year.
It is also important to note that SHCC has a variety of membership categories, each with its own set of costs and dues. For example, there are social memberships, which do not include golf privileges, and family memberships, which include golf privileges for the entire family.
South Hills Country Club Amenities
South Hills Country Club in Pittsburgh, Pennsylvania, offers a range of amenities and facilities to cater to the needs and desires of its members.
Here are some of the typical amenities you might find at a country club like South Hills:
Golf Course: A well-maintained 18-hole golf course, often designed by renowned golf course architects like Donald Ross.
Clubhouse: A clubhouse that serves as the central hub for social gatherings, dining, and events. It may include dining areas, lounges, and banquet halls.
Dining: Fine dining options with both casual and formal dining areas, providing a variety of culinary experiences for members and their guests.
Tennis Courts: Tennis enthusiasts can enjoy well-kept tennis courts for both recreational play and organized competitions.
Swimming Pool: A swimming pool, often with additional amenities like a poolside bar, lounging areas, and swimming programs.
Fitness Facilities: Fitness centers with modern equipment and, in some cases, personal trainers.
Spa and Wellness: Spa and wellness facilities, including massage therapy, beauty treatments, and relaxation areas.
Social Events: A calendar of social events and activities, such as themed parties, holiday celebrations, and special member gatherings.
Youth Programs: Programs and facilities for children and young members, including junior golf, swimming, and tennis lessons.
Private Event Spaces: Private rooms and event spaces for hosting weddings, banquets, corporate meetings, and other special occasions.
Pro Shop: A pro shop where members can purchase golf equipment, apparel, and accessories.
Locker Rooms: Well-appointed locker rooms with amenities like showers and changing facilities.
Golf Practice Facilities: Practice areas that may include a driving range, putting greens, and chipping areas for honing golf skills.
Guest Accommodations: Some country clubs offer on-site guest accommodations for members visiting friends and family.

South Hills Country Club Event Information and Dining Options
South Hills Country Club in Pittsburgh, Pennsylvania, offers a versatile and elegant venue for a wide range of events and celebrations. Some of the events that you can celebrate at a country club like South Hills may include:
Weddings: South Hills Country Club is a popular choice for weddings, providing a beautiful backdrop for both ceremonies and receptions. Their facilities and services can make your special day truly memorable.
Anniversaries: Celebrate your milestone anniversaries with family and friends in a private and luxurious setting.
Birthdays: Whether it's a milestone birthday or a simple gathering with loved ones, the club's event spaces can accommodate various sizes of birthday parties.
Corporate Events: Host business meetings, conferences, seminars, and corporate events in the club's versatile event spaces. The club often provides catering services and audiovisual equipment for such occasions.
Golf Tournaments: If you're an avid golfer, you can organize or participate in golf tournaments and charity events on the club's well-maintained golf course.
Holiday Parties: Many members enjoy hosting or attending holiday parties, whether it's a festive Christmas gathering or a New Year's Eve celebration.
Charity Fundraisers: The club can be an excellent venue for charity fundraisers and benefit events, helping raise funds for a good cause.
Themed Events: From masquerade balls to retro-themed parties, South Hills Country Club can accommodate various themed events and provide catering to suit the occasion.
Retirement Parties: Celebrate a colleague's retirement with a memorable event in an elegant setting.
Baby Showers and Bridal Showers: The club's private event spaces can be used for hosting baby showers and bridal showers to celebrate upcoming life events.
Family Reunions: Bring your extended family together for a reunion in a comfortable and picturesque setting.
Graduation Parties: Celebrate academic achievements with friends and family at the club.
Cocktail Parties: Enjoy cocktail receptions and social gatherings in the club's lounge or outdoor areas.
The dining options at South Hills Country Club in Pittsburgh, Pennsylvania, are typically designed to cater to a variety of tastes and occasions.
Here are common dining options you can expect to find:
Fine Dining: South Hills Country Club often features formal, upscale dining experiences in its dining rooms. These dining experiences are typically characterized by a gourmet menu, exquisite presentation, and impeccable service. Members can enjoy an elegant atmosphere for special occasions and celebrations.
Casual Dining: For more relaxed meals or a quick bite to eat, the club may have casual dining areas or lounges. These areas often offer a more laid-back atmosphere and a menu with a range of options, from sandwiches and salads to comfort foods and daily specials.
Outdoor Dining: During the pleasant seasons, South Hills Country Club may offer outdoor dining areas, such as patios or terraces. These spaces provide members with the opportunity to enjoy their meals while taking in scenic views and the fresh outdoor air.
Private Dining: Private dining rooms or event spaces can be reserved for intimate gatherings and special occasions. These spaces offer privacy and a tailored dining experience for your group.
Bar and Grill: Many country clubs have a bar and grill area where members can relax with a drink and enjoy a selection of pub-style fare. This area is often a favorite spot for socializing after a round of golf or for casual get-togethers.
Catering Services: South Hills Country Club may also offer catering services for events and celebrations, allowing members to customize menus for their specific gatherings.

South Hills Country Club Dress Code and Guest Policy
Country clubs like South Hills typically have dress codes and guest policies to maintain a certain level of decorum and to ensure the comfort and enjoyment of their members.
Here is a general idea of what you might expect regarding the dress code and guest policy at South Hills Country Club:
Dress Code:
Golf Attire: Golfers are typically required to wear appropriate golf attire, which may include collared shirts, slacks or Bermuda shorts, and golf shoes with soft spikes. T-shirts, denim, and athletic or swimwear are often not permitted on the golf course.
Casual Dining: For casual dining areas, the dress code may be more relaxed, allowing neat and presentable attire. However, sleeveless tops, flip-flops, and overly casual clothing might not be allowed.
Fine Dining: Fine dining areas usually have a more formal dress code, requiring business casual or formal attire. This may include collared shirts, slacks, dresses, and closed-toe shoes. Ties and jackets may be required for men in some cases.
Swimming Pool: Appropriate swimwear is typically required around the pool area, and cover-ups are often expected when moving to and from the pool.
Fitness Center and Spa: Comfortable workout attire and proper athletic shoes are often required in fitness and spa facilities.
Guest Policy:
Invitations: Members usually have the privilege to invite guests to the club. However, the number of guests allowed and frequency can vary.
Registration: Guests are typically required to register with the club upon arrival. The member hosting the guest is usually responsible for their behavior and adherence to club rules.
Fees: Some clubs charge guest fees for certain facilities or services. Members should inquire about any applicable fees in advance.
Limitations: Some clubs may have restrictions on the number of times a guest can visit without becoming a member themselves. This is often done to maintain the exclusive nature of the club.
Compliance: Guests are usually expected to adhere to the club's dress code and conduct policies. The hosting member should ensure their guests are aware of and follow the rules.
South Hills Country Club in Pittsburgh, Pennsylvania, stands as a distinguished institution where tradition and modernity harmoniously coexist. With a rich history, an acclaimed golf course designed by Donald Ross, and a host of amenities for members, it offers an idyllic setting for recreation, fine dining, and special events.
Whether you're a golf enthusiast, a lover of elegant dining, or seeking a venue for memorable celebrations, South Hills Country Club exemplifies the essence of exclusive and refined living in the South Hills of Pittsburgh. Its timeless charm and commitment to excellence continue to make it a cherished destination for generations of members and guests.
Disclaimer: CountryClubMag.com is an independent resource and is not associated with any of the clubs on this website. Club initiation and membership cost information are estimates only and should not be relied upon for making club membership decisions.