Founded in 1897 by a group of Chicago businessmen, Skokie Country Club is one of the most well-known and exclusive country clubs in Chicagoland and the United States. Surprisingly, Skokie Country Club is not located in the Chicago suburb of Skokie, IL. Rather, it is in Glencoe, IL which is an inner-ring Chicago suburb close to the shore of Lake Michigan. The name "Skokie" is the native American word for "swamp" which inspired the name.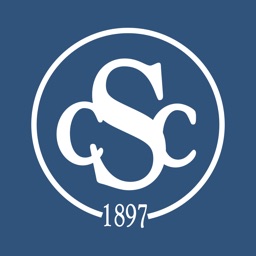 The number one attraction at Skokie Country Club is definitely the golf. The first course was designed by a member when the club first opened in 1897. According the Skokie Country Club website, all that remains of this original course is a small pond on the 18th hole and the routing of hole 8.
In 1904, Skokie Country Club got its second golf course when it hired Thomas Bendelow, who also designed courses at Medinah Country Club and Olympia Fields Country Club. In 1938 the course was redesigned when the club acquired land next to the southwest corner of the former course. Although a number of firms have had a hand in Skokie Country Club's golf course, the course is considered a "Donald Ross" course through and through.
Other major amenities at Skokie Country Club include one of the most active paddle tennis programs in the midwest, a vibrant tennis program with six on-premises courts, and a newly opened aquatic complex with a full-service kitchen and outdoor adult bar. Additionally, the club has a $3.8M food and beverage operation overall.
The most notable golf tournament to have been held at Skokie Country Club was the 1922 U.S. Open (at the time called the National Open). It was the first major golf tournament to charge an admission fee (which was $1) and over 15,000 attendees made their way to Skokie Country Club.
Skokie Country Club Membership Cost
According to multiple sources found online, we can reliably estimate that the initiation fee for Skokie Country Club golf membership is around $85,000. For monthly ongoing fees, we couldn't find any estimates although our guess is in the $500-$1000 per month range for golf and social privileges. Additionally, we are unsure if there is a separate membership that is social only, we could only find figures for a membership that includes golf. Last, many clubs have implemented a special rate for younger members (also called a junior membership, typically for people under 35 or so). We could not find evidence of there being a special rate for Skokie Country Club.
We did find that there are 700+ members of Skokie Country Club which brings in over $10M in operating revenue for the club. Also, there is a significant waitlist at nearly all times for those who are looking to join the club.
Skokie Country Club Amenities
As previously mentioned, golf is the main attraction here but there are many other benefits for non-golfers who want a place to socialize and relax.
Skokie Country Club has become one of the best places to play paddle tennis in the midwest United States. The paddle facility was added as a perk for members well after the club was established. In fact, the paddle hut is at a different address altogether, although it is nestled along the golf course's 14th fairway. Folks looking to find the paddle tennis location should put in the address 701 Prairie Rd, Glencoe IL then continue south 300 yards. This PDF we found on the Skokie Country Club website has more information on paddle tennis.
In addition to paddle tennis, Skokie Country Club offers an excellent tennis program. With eight Har-Tru clay courts and active roster of players, you are sure to find a playing partner with a comparable skill set to your own.
Skokie Country Club also boasts a large recreational and lap-swim pool along with an adult-only bar area. Open from Memorial Day to Labor Day, the pool is a fantastic place to bring the family and socialize with friends. Skokie Country Club is also host to a children's swim team, private swim lessons, and open swim times.
We could not find much information on a gym/exercise area at Skokie Country Club, which leads us to believe there is not one.
If you're looking to host a wedding or other event at Skokie Country Club, you better be a member! They are open to hosting events but limit hosting to members-only.
There is a full-service restaurant at the club (we could not find a public menu) and also an adults-only bar by the pool.
Skokie Country Club Visitor's Guide | Dress Code
If you're invited by a member to play a round of golf or dine at the restaurant, here are the things to keep in mind. There is a dress code in the clubhouse and typical golf attire is permitted (Bermuda-style shorts, slacks, women's golf skirts, golf shirts, blouses with collars). They strictly prohibit clothing such as denim, tank tops, halter tops, swimwear, and exercise attire.
Another thing to know before you visit Skokie Country Club is that the cellphone policy prohibits any "active" use in the clubhouse or on the grounds of the club. You are allowed to check text messages, emails, etc but actively talking on the phone is completely prohibited at Skokie Country Club.