Disclaimer: CountryClubMag.com is an independent resource and is not associated with any of the clubs on this website. Club initiation and membership cost information are estimates only and should not be relied upon for making club membership decisions.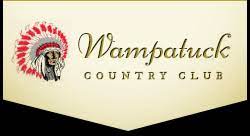 Welcome to Wampatuck Country Club, a hidden gem nestled in the picturesque town of Canton, Massachusetts. With its lush green fairways, challenging golf courses, and scenic views, Wampatuck offers a truly exceptional golfing experience for enthusiasts of all skill levels. Beyond the immaculate golf facilities, the club boasts a warm and welcoming atmosphere, making it the perfect place to relax, socialize, and create lasting memories with friends and family.
Whether you're an avid golfer or simply seeking a serene escape, Wampatuck Country Club invites you to indulge in the beauty and tranquility of this premier destination. Get ready to embrace the joy of golf and relish the delights of Canton's natural splendor at Wampatuck Country Club.
Wampatuck Country Club History and Founding
Wampatuck Country Club has a rich history that dates back to the early 20th century. The club was founded in 1922 by a group of passionate golfers who sought to create a premier golfing destination in the Canton area. Originally known as the "Canton Golf Club," it quickly gained popularity among local enthusiasts and became an integral part of the community.
The club's name, "Wampatuck," pays homage to the Native American Wampatuck tribe, who once inhabited the region and left their mark on the area's cultural heritage. The founders aimed to establish a club that not only celebrated the sport of golf but also embraced the natural beauty and heritage of Canton.
Throughout the years, Wampatuck Country Club has undergone several renovations and expansions to improve its facilities and elevate the golfing experience for its members and guests. The course itself has been meticulously designed and maintained, combining both challenging holes and scenic vistas, creating an unforgettable journey through the landscape. The architect of Wampatuck Country Club is Geoffrey Cornish. He redesigned the course in 1957, and it has been praised for its challenging layout and scenic views.
Over time, the club has hosted various tournaments, social events, and charity functions, solidifying its reputation as a hub for leisure, camaraderie, and community engagement. It has attracted golfers from near and far, fostering a sense of belonging and pride among its members.
As Wampatuck Country Club continues to evolve and flourish, its commitment to providing exceptional golfing experiences while cherishing the area's history remains unwavering. The club stands as a testament to the enduring love for the sport and the enduring bond between golf enthusiasts and the beautiful town of Canton, Massachusetts.
Famous Golf Tournament held at Wampatuck Country Club
Wampatuck Country Club has never hosted a major golf tournament, such as the Masters, PGA Championship, or US Open. However, it has hosted a number of smaller tournaments, including the following:
Wampatuck Invitational: This is a member-guest tournament that has been held at Wampatuck Country Club since 1958. It is one of the most popular tournaments of the year, and it attracts a field of top amateur and professional golfers.
Wampatuck Charity Pro-Am: This tournament is held each year to benefit a local charity. It features a field of professional golfers paired with amateur golfers.
Wampatuck Women's Golf Association Tournament: This tournament is held each year for women members of Wampatuck Country Club. It is a competitive tournament that attracts a field of the club's best female golfers.
In addition to these tournaments, Wampatuck Country Club also hosts a number of other events, such as corporate outings, charity events, and member socials. The club is a popular destination for golfers of all skill levels, and it offers a challenging and enjoyable course.
Wampatuck Country Club Membership Costs and Dues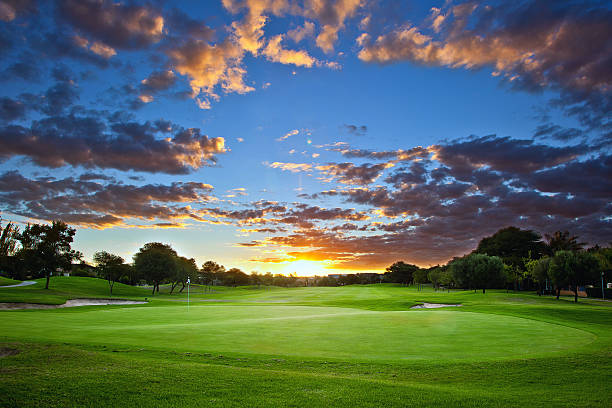 Wampatuck Country Club does not publicly disclose its membership costs and dues. However, there are a number of estimates and rumors circulating online.
According to one estimate, the initiation fee for a full golf membership at Wampatuck Country Club is between $50,000 and $100,000. Annual dues are estimated to be between $10,000 and $20,000.
Another estimate puts the initiation fee for a full golf membership at Wampatuck Country Club at $100,000 to $200,000. Annual dues are estimated to be between $20,000 and $40,000.
It is important to note that these are just estimates and rumors. The actual membership costs and dues at Wampatuck Country Club may be different.
Here are some additional factors that may affect the cost of membership at Wampatuck Country Club:
The type of membership you choose. There are different types of memberships available at Wampatuck Country Club, each with its own set of benefits and costs.
Your age. Membership costs are typically lower for younger members.
Your family status. Membership costs are typically lower for members with families.
Your location. Membership costs may be higher for members who live closer to the club.
Wampatuck Country Club Amenities
Wampatuck Country Club in Canton, Massachusetts, offered a range of amenities and services to its members. Here are some of the amenities that were typically associated with private country clubs like Wampatuck:
Golf Courses: Wampatuck Country Club is primarily known for its well-maintained and challenging golf courses. Members can enjoy access to 18-hole or 9-hole courses, and practice facilities, and often have the opportunity to participate in golf events and tournaments.

Clubhouse: The clubhouse serves as the central gathering place for members and guests. It may feature dining areas, lounges, and banquet facilities for social events, special occasions, and private functions.

Dining Options: Private clubs usually offer various dining options, including formal dining rooms, casual restaurants, and bars. Members can enjoy a range of culinary experiences and may have access to private dining rooms for events.

Swimming Pool: Many private clubs include swimming facilities, such as a pool, and sometimes additional amenities like a poolside bar or snack area.

Tennis Courts: Private clubs often have tennis facilities, which may include well-maintained courts and opportunities for lessons, leagues, and social play.

Fitness Center: Some country clubs offer fitness facilities equipped with modern exercise equipment, group fitness classes, and personal training services.

Social Events: Private clubs typically organize a variety of social events and activities throughout the year, such as holiday parties, themed dinners, wine tastings, and more, fostering a sense of community among members.

Junior Programs: Many clubs provide junior golf and tennis programs to introduce younger members to these sports and foster a love for them.

Pro Shop: The pro shop offers a selection of golf and tennis equipment, apparel, and accessories for members to purchase.

Locker Rooms: Members often have access to well-appointed locker rooms for convenience and comfort while utilizing the club's facilities.
It's important to note that the specific amenities offered at Wampatuck Country Club may vary, and some amenities may be subject to additional fees or restrictions based on membership type.
Wampatuck Country Club Event Information and Dining Options
Wampatuck Country Club offers a versatile and picturesque setting that can accommodate a variety of events for its members and guests. While the specific events may vary based on the club's offerings and member interests, here are some types of events that could be celebrated at Wampatuck Country Club:
Golf Tournaments: Host various types of golf tournaments, including member-only tournaments, charity fundraisers, corporate outings, and competitive events for players of different skill levels.

Themed Dinners: Organize themed dining events such as wine tastings, gourmet dinners, and culinary showcases that allow members to savor diverse cuisines and culinary creations.

Holiday Parties: Celebrate special occasions like Christmas, New Year's Eve, Fourth of July, and more with festive holiday parties and gatherings.

Anniversary Celebrations: Host milestone anniversaries for the club itself or for individual members, providing an opportunity for reflection and celebration.

Birthday Parties: Arrange birthday parties for members of all ages, complete with customized menus, decorations, and entertainment.

Charity Fundraisers: Collaborate with local organizations to host charity fundraisers, galas, and benefit events to support important causes in the community.

Weddings and Receptions: Offer elegant settings for weddings, receptions, and bridal showers with scenic views and customizable event spaces.

Corporate Meetings and Retreats: Provide a serene and professional environment for corporate meetings, conferences, team-building retreats, and business networking events.

Family Reunions: Host family reunions, picnics, and gatherings where generations of family members can come together and create lasting memories.

Junior Events: Organize junior golf clinics, camps, and competitions to nurture young golfing talents and encourage family involvement.

Live Entertainment Nights: Feature live music, comedy shows, or other entertainment to enhance the club's social atmosphere.

Sports Viewing Parties: Set up large screens to broadcast major sports events, allowing members to enjoy a communal atmosphere while watching important games.

Cooking Classes: Offer culinary workshops and cooking classes for members interested in honing their culinary skills.

Art and Craft Exhibitions: Showcase local artists and artisans by hosting art exhibitions, craft fairs, and creative workshops.

Lectures and Workshops: Organize educational talks, workshops, and seminars on topics ranging from wellness and fitness to finance and lifestyle.
These are just a few examples of the events that could be celebrated at Wampatuck Country Club. The club's management and event planning team can work with members to tailor events to their preferences and needs, ensuring memorable experiences in the club's inviting and scenic setting.
Here are some common dining options you might find at Wampatuck Country Club:
Formal Dining Room: A refined dining room where members can enjoy elegant and upscale meals in a sophisticated atmosphere. This space is often used for special occasions, celebrations, and fine dining experiences.

Casual Dining Area: A more relaxed dining area offering a diverse menu of dishes, from comfort foods to contemporary cuisine. Members can enjoy a laid-back atmosphere for breakfast, lunch, and dinner.

Bar and Lounge: A cozy and social space where members can gather for drinks, cocktails, and light bites. The bar and lounge area often provide a casual setting for socializing and unwinding.

Outdoor Patio or Terrace: Weather permitting, clubs may have an outdoor dining space with scenic views of the golf course or surrounding landscapes. This is an ideal spot for enjoying meals and beverages in a refreshing environment.

Private Dining Rooms: Special rooms are available for members to host private events, business meetings, and intimate gatherings. These rooms provide a more exclusive and personalized dining experience.

Snack Bar or Grill Room: A laid-back option for a quick bite or casual meal, offering sandwiches, salads, burgers, and other light fare.

Sunday Brunch: A popular option at many clubs, Sunday brunch offers a variety of breakfast and lunch dishes, often accompanied by specialty drinks and beverages.

Seasonal and Themed Menus: Clubs may feature seasonal menus that showcase fresh, locally sourced ingredients. They might also offer themed dining nights, such as seafood nights, Italian nights, or barbecue events.

Takeout and Catering: Many clubs provide takeout services for members who want to enjoy club cuisine at home. Additionally, catering services for special events, parties, and celebrations are often available.
It's important to note that the dining options at Wampatuck Country Club may change based on the club's culinary offerings and member preferences.
Wampatuck Country Club Dress Code and Guest Policy
Here are some common guidelines you might expect:
Dress Code: Wampatuck Country Club's dress code usually applies to both the golf course and the clubhouse. The specific requirements can vary, but a typical dress code might include the following:
Golf Course:


Collared shirts or mock neck shirts for men. Women may also wear shirts with or without collars.
Tailored trousers or golf shorts (of appropriate length) for men and women.
Golf-specific footwear, such as golf shoes with soft spikes.
Denim, athletic wear, tank tops, and flip-flops are generally not allowed on the golf course.


Clubhouse:


Neat and presentable attire, such as collared shirts or blouses, casual slacks, skirts, or dresses.
Clean and appropriate footwear, which may include casual shoes or sandals.
Some private clubs may have more relaxed dress codes in certain areas of the clubhouse, but members and guests are expected to dress tastefully and avoid overly casual or athletic attire.
Guest Policy: The guest policy at Wampatuck Country Club is likely to vary depending on the specific membership rules and guidelines. Typically, private clubs have the following considerations for guests:
Accompanied by Members: Guests usually need to be accompanied by a member of the club to access its facilities, including the golf course, dining areas, and other amenities.

Limit on Guest Frequency: Some clubs may impose limits on how often the same guest can be invited by a member within a given time frame to ensure that the club remains primarily for its members.

Registration: Members are often required to register their guests with the club in advance, either online or through the club's administration office.

Appropriate Behavior: Guests are expected to adhere to the club's rules, including dress code, behavior standards, and golf etiquette while on the premises.
Wampatuck Country Club stands as an esteemed golfing haven and cherished community fixture in Canton, Massachusetts. Founded with a vision to celebrate the sport of golf while honoring the area's natural heritage, the club has evolved into a welcoming retreat for golf enthusiasts of all skill levels. With meticulously designed courses, a warm and inviting clubhouse, and a host of amenities to enrich the member experience, Wampatuck Country Club exemplifies the essence of refined leisure and camaraderie.
As it continues to thrive and serve as a hub for cherished memories, Wampatuck Country Club remains a testament to the enduring allure of golf and the enduring bond between members and the picturesque town of Canton.
Disclaimer: CountryClubMag.com is an independent resource and is not associated with any of the clubs on this website. Club initiation and membership cost information are estimates only and should not be relied upon for making club membership decisions.