Disclaimer: CountryClubMag.com is an independent resource and is not associated with any of the clubs on this website. Club initiation and membership cost information are estimates only and should not be relied upon for making club membership decisions.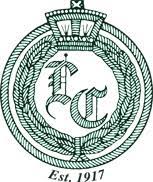 Nestled amidst the pristine landscapes of Grosse Pointe Woods, Michigan, the Lochmoor Club stands as a timeless haven of sophistication and recreation. This exclusive private club, founded in 1917, offers its esteemed members an unparalleled experience of refined leisure, championship golf, and an array of exceptional amenities. With its rich history and a commitment to preserving tradition, Lochmoor Club welcomes you to a world of elegance and community, where the pleasures of life are celebrated in a setting of natural beauty and social camaraderie.
Lochmoor Club History and Founding
The Lochmoor Club, located in Grosse Pointe Woods, Michigan, has a storied history that dates back to its founding in 1917. This venerable institution was established to provide a haven for social and recreational pursuits in an increasingly urbanizing landscape.
The renowned golf course at Lochmoor Club, a defining feature of the club, was designed by legendary architect Donald J. Ross. Ross, celebrated for his masterful work on many of the finest golf courses in the United States, brought his unique design sensibilities to Lochmoor, creating a challenging yet picturesque layout that has remained a cherished gem for golf enthusiasts.
Over the years, Lochmoor Club has evolved into an exclusive private club that continues to honor its rich heritage while adapting to the changing needs and desires of its members. Today, it stands as a testament to the enduring appeal of exceptional design and a commitment to providing an inviting and upscale environment for its members and their guests.
Famous Golf Tournament held at Lochmoor Club
The most famous golf tournament held at Lochmoor Club in Grosse Pointe Woods, Michigan is the Michigan PGA Professional Championship. This tournament is held annually and is one of the most prestigious events on the Michigan PGA calendar. The tournament is open to all PGA professionals in Michigan and attracts a strong field of players each year. The winner of the tournament earns a place in the PGA Championship, one of the four majors in professional golf.
The Michigan PGA Professional Championship has been held at Lochmoor Club since 2021. The course is a challenging layout that tests all aspects of a player's game. The greens are large and well-protected by bunkers, and the fairways are narrow and tree-lined. Lochmoor Club is also known for its windy conditions, which can make the course even more difficult.
Some of the notable winners of the Michigan PGA Professional Championship at Lochmoor Club include:
Kyle Martin (2022)
Brian Stuard (2021)
Chris McDonald (2020)
Scott Hebert (2019)
Tom Werkmeister (2018)
The Michigan PGA Professional Championship is a great opportunity to see some of the best golfers in Michigan compete on a challenging course. The tournament is also a great way to support the Michigan PGA and its members.
Lochmoor Club Membership Costs and Dues
Lochmoor Club is a private country club located in Grosse Pointe Woods, Michigan. It is one of the most prestigious clubs in the state, and membership is highly sought-after.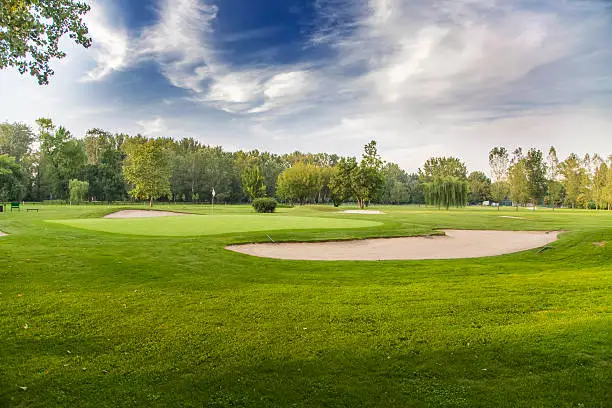 Here are some estimated and rumored costs for Lochmoor Club:
Initiation fee: $25,000-$50,000
Monthly dues: $500-$1,000

Here are some rumored membership costs and dues for different membership categories at Lochmoor Club:
Golf membership: $30,000 initiation fee, $1,500 monthly dues
Social membership: $20,000 initiation fee, $1,000 monthly dues
Junior membership: $10,000 initiation fee, $500 monthly dues
Here is a breakdown of the different membership categories at Lochmoor Club:
Golf membership: This is the most expensive type of membership and gives you full access to all of the club's amenities, including the golf course, tennis courts, pool, and clubhouse.
Social membership: This type of membership gives you access to the clubhouse, pool, and tennis courts, but not the golf course.
Junior membership: This type of membership is available to members' children and grandchildren under the age of 21.
It is important to note that these are just estimates, and the actual membership costs and dues may vary depending on the type of membership you choose and other factors.
Lochmoor Club Amenities
The Lochmoor Club in Grosse Pointe Woods, Michigan, offers a range of amenities for its members to enjoy.
Here are some of the amenities typically found at private country clubs like Lochmoor:
Championship Golf Course: The Lochmoor Club boasts an 18-hole golf course designed by renowned architect Donald J. Ross. Members can enjoy a challenging round of golf in a picturesque setting.
Clubhouse: The clubhouse serves as the central hub of social activities at the club. It often includes dining facilities, a bar, and meeting spaces for various events and gatherings.
Tennis Courts: Many country clubs, including Lochmoor, offer tennis facilities with both indoor and outdoor courts.
Swimming Pool: A swimming pool provides a refreshing retreat during the warmer months, and it may be accompanied by poolside dining and lounging areas.
Fitness Center: Some clubs have fitness centers with state-of-the-art equipment and personal training services to help members stay in shape.
Dining Options: Private clubs often feature multiple dining options, including formal dining rooms, casual eateries, and sometimes even private dining rooms for special occasions.
Social Events: Lochmoor Club typically hosts a variety of social events and activities throughout the year, such as holiday celebrations, themed parties, and special member-only gatherings.
Private Event Spaces: Many clubs offer private event spaces for hosting weddings, business meetings, and other special occasions.
Junior Programs: Some clubs have junior programs for children and teenagers, including golf and tennis lessons, as well as other youth-oriented activities.
Wellness and Spa Facilities: Some clubs may offer spa services, massage therapy, and wellness programs to promote relaxation and self-care.
Lochmoor Club Event Information and Dining Options
The events and celebrations you can enjoy at Lochmoor Club, like at many other private country clubs, typically vary throughout the year and may include a combination of social, recreational, and special occasions.
Here are some common types of events that members at Lochmoor Club might celebrate:
Holiday Celebrations: Lochmoor Club often hosts events and dinners for major holidays like Christmas, New Year's Eve, Thanksgiving, and more. These can be festive occasions for members and their families to come together.
Themed Parties: The club may organize themed parties and events, such as costume parties, decade-themed parties, and other creative gatherings for members to enjoy.
Club Championships: Golf and tennis club championships are common, allowing members to compete and showcase their skills in a friendly but competitive environment.
Charity Events: Lochmoor Club may host charity golf tournaments, galas, or fundraisers to support local causes and charitable organizations.
Social Mixers: Regular social mixers can provide opportunities for members to network, make new friends, and enjoy the company of fellow members.
Junior Programs and Family Events: Lochmoor Club often offers activities and events for children, including summer camps, junior golf and tennis programs, and family-oriented gatherings.
Private Celebrations: Members can often book the club's facilities for private celebrations, such as weddings, anniversary parties, and other special family events.
Dining Events: Special dining events like wine tastings, chef's tasting menus, and themed dinners can be a highlight for those who enjoy culinary experiences.
Summer BBQs and Picnics: Seasonal gatherings, such as summer barbecues and picnics, offer a casual and fun atmosphere for members and their families.
Sports Events Viewing: Lochmoor Club may host events to watch major sporting events on big screens, creating a lively environment for members to enjoy sports together.
Dining options at Lochmoor Club can provide a range of culinary experiences to cater to the diverse tastes and preferences of its members.
Here are some common dining options you might find at a private club like Lochmoor:
Formal Dining Room: The formal dining room typically offers an elegant and refined atmosphere for special occasions and fine dining. It's often the place for celebratory dinners and events.
Casual Dining: A more relaxed and informal dining area may be available for members who prefer a less formal setting. This space can be perfect for everyday dining.
Bar and Lounge: The club's bar and lounge area is often a popular spot for members to gather, enjoy drinks, and socialize. It might offer a bar menu along with a variety of beverages.
Outdoor Dining: Some private clubs, like Lochmoor, feature outdoor dining areas with scenic views of the golf course or surrounding landscapes. It's a lovely option during pleasant weather.
Special Dining Events: Lochmoor Club may organize special dining events, such as wine tastings, chef's tasting menus, themed dinners (e.g., Italian night, seafood night), and holiday brunches.
Private Dining Rooms: Private dining rooms are available for members to host intimate gatherings, meetings, and private celebrations. They offer a more exclusive and secluded dining experience.
Club Events: Dining is often a central component of club events and celebrations. Whether it's a holiday party or a themed event, catering and dining play a significant role.
Member-Exclusive Dinners: Lochmoor Club may host member-exclusive dinners, where a particular culinary theme or guest chef is featured.
Quick Bites: For members on the go or looking for a lighter meal, the club may offer a selection of sandwiches, salads, and other quick bites.
Lochmoor Club Dress Code and Guest Policy
Dress codes and guest policies are common at private clubs like Lochmoor Club to maintain a certain level of decorum and ensure a pleasant experience for members and their guests.
Here's a general overview of what you might expect:
Dress Code:
Golf Course and Tennis Facilities: Lochmoor Club often enforces a dress code for the golf course and tennis facilities. This typically includes collared shirts, slacks, or Bermuda shorts for men, and similar attire for women. Golf and tennis shoes are usually required.
Casual Dining: For casual dining areas, members might be allowed to wear more relaxed attire, such as smart-casual clothing. However, even in these areas, swimwear and overly casual clothing may be discouraged.
Formal Dining: The formal dining room usually has a stricter dress code, often requiring collared shirts, dress shoes, and more formal attire. Members and their guests may need to adhere to this code for special occasions and fine dining.
Pool and Beach Areas: Swimwear is generally appropriate at pool and beach areas. However, cover-ups and appropriate footwear may be required when entering dining areas from these locations.
Guest Policy:
Accompanied Guests: Lochmoor Club typically allows members to bring guests, but those guests are usually required to be accompanied by the member. The member is often responsible for the conduct of their guests.
Limitations on Guest Visits: There might be limitations on how often the same guest can visit without becoming a member themselves. Some clubs may have a maximum number of guest visits per month or year.
Advance Notice: Lochmoor Club may require members to provide advance notice when bringing guests, especially for larger events and dining reservations.
Guest Fees: There may be guest fees or charges associated with bringing guests to the club. These fees can vary, so members should inquire about the cost in advance.
Guest Registration: Guests may be required to register at the club's reception or front desk upon arrival. This helps the club keep track of who is on the premises.
Lochmoor Club, situated in the scenic Grosse Pointe Woods, Michigan, embodies the essence of refined elegance and community. With its rich history, meticulously designed golf course by Donald J. Ross, and a host of exceptional amenities, Lochmoor Club has long been a haven for those seeking leisure, camaraderie, and a taste of the good life.
As a private club that values tradition while adapting to changing needs, it continues to offer a welcoming and sophisticated environment where members can forge lasting memories, enjoy outstanding dining experiences, and partake in a variety of events. Whether it's a round of golf, a special celebration, or a relaxing evening at the clubhouse, Lochmoor Club remains a cherished destination that embraces the joys of life in style.
Disclaimer: CountryClubMag.com is an independent resource and is not associated with any of the clubs on this website. Club initiation and membership cost information are estimates only and should not be relied upon for making club membership decisions.