Disclaimer: CountryClubMag.com is an independent resource and is not associated with any of the clubs on this website. Club initiation and membership cost information are estimates only and should not be relied upon for making club membership decisions.
Nestled in the heart of the vibrant city of Memphis, Tennessee, the Memphis Country Club stands as a beacon of Southern charm and hospitality. Established in 1905, this esteemed private club has a rich history dating back over a century, serving as a haven for those seeking an elegant escape from the bustling urban landscape.
With its lush fairways, exquisite dining, and a warm, welcoming community, the Memphis Country Club offers a timeless and exclusive retreat for its members, where the traditions of the South meet modern luxury. Whether you're an avid golfer, a culinary enthusiast, or simply seeking a refined social experience, Memphis Country Club promises a slice of Southern paradise in the heart of this iconic city.
Memphis Country Club History and Founding
The Memphis Country Club has a storied history that dates back to its founding in 1905. Established by a group of prominent Memphians, including the likes of Robert Galloway, George C. Buist, and Walter Goodman, the club was conceived as an oasis of leisure for its members in the midst of the bustling city.
The club's original golf course was designed by the renowned golf course architect, Donald Ross, whose name is synonymous with classic, challenging golf layouts. Ross celebrated for his strategic and naturalistic approach to course design, crafted the Memphis Country Club's golf course to be both challenging and aesthetically pleasing.
Over the years, the club has evolved and expanded its facilities while maintaining its commitment to providing a haven of Southern hospitality. Today, the Memphis Country Club boasts not only a championship golf course but also a clubhouse that combines timeless elegance with modern amenities. It remains a testament to the enduring legacy of its founders and the enduring appeal of golf course architecture by Donald Ross.
Famous Golf Tournament held at Memphis Country Club
The Memphis Country Club has been the host of several prestigious golf tournaments over the years, but one of the most notable events to take place at the club was the Memphis Open, a long-standing professional golf tournament on the PGA Tour.
The Memphis Open, also known as the St. Jude Classic, was held at the Memphis Country Club for many years. This tournament typically attracted some of the biggest names in professional golf and served as a crucial stop on the PGA Tour schedule. It not only provided golf enthusiasts in the Memphis area with the opportunity to witness world-class golf but also raised significant funds for St. Jude Children's Research Hospital, a renowned institution dedicated to treating and curing pediatric catastrophic diseases.
The tournament's history at the Memphis Country Club created memorable moments on its challenging Donald Ross-designed course and contributed to the club's reputation as a destination for top-tier golfing competitions. While the tournament has seen various name changes and venue shifts in its history, its association with the Memphis Country Club remains an important part of both the club's legacy and the PGA Tour's history.
Memphis Country Club Membership Costs and Dues
The Memphis Country Club, located in Memphis, Tennessee, is a highly exclusive private club with a long and storied history. It is said to be the oldest country club in Tennessee, having been founded in 1905. The club's Donald Ross-designed golf course has hosted numerous prestigious tournaments, including four USGA Men's and Women's amateur championships.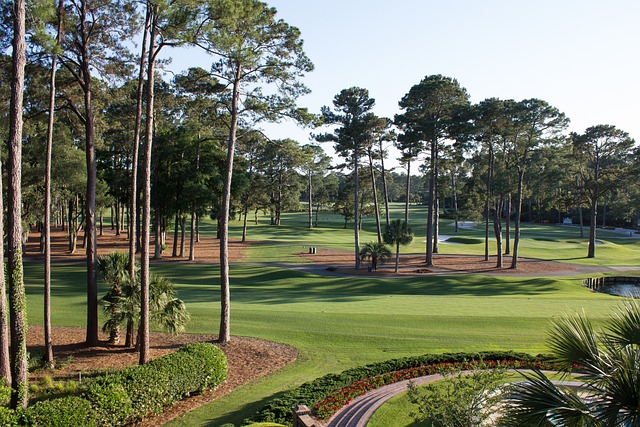 The Memphis Country Club is also known for its excellent tennis program, which has hosted numerous USTA tournaments. The club also has a swimming pool, fitness center, and clubhouse with dining facilities.
Membership at the Memphis Country Club is highly coveted, but it is also very expensive. The estimated initiation fee is $100,000, with monthly dues of $1,500 and an annual food and beverage minimum of $10,000.
Here is a summary of the estimated and rumored membership costs and dues for the Memphis Country Club:
Initiation Fee: $100,000
Monthly Dues: $1,500
Annual Food and Beverage Minimum: $10,000
It is important to note that these are just estimates and rumors, and the actual costs and dues may vary depending on the type of membership you choose and other factors.
Memphis Country Club Amenities
The Memphis Country Club offers a wide range of amenities to cater to the interests and preferences of its members. While the specific amenities may evolve over time, here are some common amenities typically found at private country clubs like the Memphis Country Club:
Golf Course: As a centerpiece of many country clubs, the Memphis Country Club likely features a meticulously maintained golf course. Members can enjoy playing rounds of golf in a beautiful and challenging setting.
Clubhouse: The clubhouse often serves as a hub for social activities and dining. It's a place where members can relax, dine, and socialize. It may include a restaurant, bar, and lounges.
Tennis Courts: Tennis enthusiasts can expect well-maintained tennis courts, where they can play singles or doubles matches and participate in organized tournaments or leagues.
Swimming Pool: A swimming pool area with lounging spaces is common at country clubs, providing a refreshing spot to cool off during the hot summer months.
Fitness Center: Many modern country clubs have fitness facilities equipped with the latest exercise equipment, fitness classes, and personal trainers.
Spa and Wellness Services: Some country clubs offer spa services, such as massages, facials, and wellness programs, allowing members to relax and rejuvenate.
Social and Event Spaces: Country clubs often have event spaces that can be reserved for special occasions, including weddings, parties, and corporate events.
Golf Pro Shop: A pro shop within the club allows members to purchase golf equipment, clothing, and accessories.
Junior Programs: Country clubs may offer junior golf, tennis, and swim programs, encouraging family involvement and the development of young athletes.
Private Function Rooms: Private meeting and dining rooms may be available for business meetings and private events.
Locker Rooms: Separate locker rooms for men and women with amenities such as showers and changing areas are usually provided.
Social Events and Activities: The club often hosts a variety of social events, including themed parties, holiday celebrations, and cultural events, fostering a sense of community among members.
Golf and Tennis Instruction: Professional instruction in golf and tennis may be available for members looking to improve their skills.
Memphis Country Club Event Information and Dining Options
The Memphis Country Club, like many private country clubs, typically hosts a variety of events and celebrations throughout the year for its members. While specific events may vary from year to year, here are some common types of events that members at such clubs often enjoy:
Golf Tournaments: Country clubs frequently organize member golf tournaments, including monthly or seasonal competitions, club championships, and charity golf events.
Social Mixers: These events provide opportunities for members to socialize and get to know one another. They may include cocktail parties, wine tastings, and themed social gatherings.
Holiday Celebrations: Country clubs often host special events for major holidays like Thanksgiving, Christmas, New Year's Eve, and Independence Day. These events may include holiday dinners, brunches, and festive parties.
Themed Parties: Clubs sometimes organize themed parties and costume events. For example, a masquerade ball, 1920s speakeasy night, or Hawaiian luau.
Family Days: Family-oriented events with activities for all ages, such as picnics, pool parties, and outdoor games, are common at country clubs.
Dining Experiences: Members can enjoy gourmet dining experiences, including wine dinners, chef's tasting menus, and special culinary events.
Live Entertainment: Some clubs offer live music, jazz nights, or performances by local artists for members' entertainment.
Sports and Fitness Events: Events related to tennis, swimming, fitness challenges, and sports leagues are often part of the club's calendar.
Cultural Events: Country clubs may organize cultural events such as art exhibitions, lectures, and performances by local cultural groups.
Private Celebrations: Members can often reserve private event spaces at the club for their personal celebrations, such as weddings, anniversaries, and milestone birthdays.
Charity and Fundraising Events: Country clubs often support local charities and non-profit organizations by hosting fundraising events, such as charity golf tournaments or galas.
Junior Member Activities: Special events and programs designed for junior members, including kids' camps and youth sports tournaments.
The dining options at the Memphis Country Club can vary based on the club's specific offerings and policies, and they may change over time. Typically, private country clubs like the Memphis Country Club offer a range of dining experiences to cater to the preferences of their members. Here are some common dining options you might find at such a club:
Main Dining Room: The main dining room often provides an elegant and formal dining experience. Members can enjoy a diverse menu with a focus on fine dining and gourmet cuisine.
Casual Dining: Country clubs often have a more relaxed and casual dining area where members can enjoy a more laid-back atmosphere. This might include a grill room or pub-style dining.
Outdoor Dining: Many country clubs have outdoor dining areas, such as patios or terraces, where members can enjoy meals in a scenic setting, often overlooking the golf course or other natural features.
Private Dining: Private dining rooms are available for members who want a more intimate or secluded dining experience, often for special occasions or business meetings.
Specialty Dining Events: Country clubs may host specialty dining events like wine tastings, chef's table dinners, and themed culinary nights.
Social Events with Dining: Social events often include dining as part of the experience. This can include cocktail parties, holiday brunches, and themed dinners.
Clubhouse Snacks: For a quick bite or a snack between activities, members might have access to a clubhouse snack bar or cafe.
Catering Services: Country clubs typically offer catering services for private events, allowing members to host weddings, parties, and other gatherings on-site.
Seasonal Menus: Menus at country clubs often change with the seasons to take advantage of fresh, locally sourced ingredients.
Memphis Country Club Dress Code and Guest Policy
Dress codes and guest policies at country clubs like the Memphis Country Club are typically in place to maintain a certain level of decorum and uphold the club's atmosphere. However, these policies can vary from one club to another, so it's important for members and guests to be aware of and adhere to the specific rules set by the club. Here are some general guidelines:
Dress Code:
Traditional Attire: Country clubs often have a dress code that includes traditional and tasteful attire. This may include collared shirts, slacks, Bermuda shorts, and golf or tennis-appropriate attire.
Denim Restrictions: Many clubs restrict or prohibit denim clothing, including jeans, cutoffs, and distressed denim, in certain areas like dining rooms and golf courses.
Footwear: Appropriate footwear is typically required. Golf shoes with soft spikes may be required on the golf course, and tennis shoes may be required on the tennis courts.
Casual Areas: While there may be formal dining areas with stricter dress codes, casual dining areas or outdoor spaces may allow more relaxed attire.
Seasonal Dress: Some clubs have seasonal dress codes, allowing for more relaxed attire in the summer and more formal dress in the winter.
Guest Policy:
Member Sponsorship: Guests are usually welcome at country clubs but must be sponsored by a current member. The sponsoring member is typically responsible for the behavior of their guests.
Limits on Guests: There may be limits on the number of times a guest can visit the club or restrictions on guest access during peak times.
Guest Fees: Some clubs charge guest fees for the use of facilities and services. These fees can vary, so it's advisable to inquire about them in advance.
Guest Behavior: Guests are typically expected to adhere to the club's rules and decorum. Inappropriate behavior or attire by guests may reflect on the sponsoring member.
Reservation Requirements: Reservations may be required for guests in dining areas or for certain activities, so it's best to check in advance.
Reciprocal Clubs: Some country clubs have reciprocal agreements with other clubs, allowing members to bring guests from reciprocal clubs without additional fees.
Memphis Country Club stands as a distinguished institution deeply rooted in tradition and Southern hospitality. With its rich history, meticulously designed golf course by Donald Ross, and a wide array of amenities, including elegant dining options, this private club offers its members a timeless retreat in the heart of Memphis, Tennessee.
Whether one seeks the challenge of the fairways, the pleasures of gourmet cuisine, or the camaraderie of a welcoming community, the Memphis Country Club continues to exemplify the charm and excellence for which private country clubs are renowned. It remains a cherished destination where the past meets the present, providing a haven of relaxation, recreation, and refined social experiences for its members.
Disclaimer: CountryClubMag.com is an independent resource and is not associated with any of the clubs on this website. Club initiation and membership cost information are estimates only and should not be relied upon for making club membership decisions.