Disclaimer: CountryClubMag.com is an independent resource and is not associated with any of the clubs on this website. Club initiation and membership cost information are estimates only and should not be relied upon for making club membership decisions.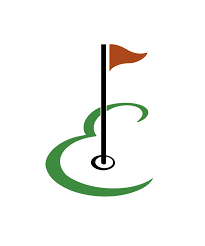 Nestled amidst the sun-drenched paradise of West Palm Beach, Florida, Emerald Dunes Country Club stands as a beacon of luxury and leisure. This premier country club offers a haven of tranquility and world-class amenities, beckoning both avid golf enthusiasts and those seeking an elegant escape.
With its lush emerald fairways, meticulously manicured greens, and a host of exceptional facilities, Emerald Dunes Country Club promises an unforgettable experience in the heart of the Sunshine State's golfing paradise. Whether you're teeing off on their championship golf course, indulging in gourmet dining, or simply unwinding in a serene atmosphere, Emerald Dunes embodies the epitome of Palm Beach's opulent lifestyle.
Emerald Dunes Country Club History and Founding
Emerald Dunes Country Club, located in West Palm Beach, Florida, has a rich history that dates back to its founding in the late 1980s. This prestigious golf club was designed by the renowned golf course architect Tom Fazio, known for his exceptional talent in crafting some of the world's most captivating and challenging golf courses. Tom Fazio's visionary approach to golf course design was instrumental in shaping the layout and character of Emerald Dunes.
Emerald Dunes Country Club opened its doors to members and golf enthusiasts in 1989, and from its inception, it has been celebrated for its lush fairways, strategically placed bunkers, and immaculate greens. Fazio's design at Emerald Dunes seamlessly incorporates the natural beauty of the South Florida landscape, with its towering palm trees, rolling terrain, and stunning water features, creating a challenging yet visually captivating golf experience.
Throughout its history, Emerald Dunes has hosted numerous prestigious golf events and has earned a reputation as one of the premier golf destinations in the region. Its commitment to providing an exceptional golfing experience, along with its elegant clubhouse and top-notch amenities, continues to make it a beloved institution for both members and visitors seeking the ultimate golfing and leisure retreat in the West Palm Beach area.
Famous Golf Tournament held at Emerald Dunes Country Club
The Emerald Dunes Country Club in West Palm Beach, Florida has not hosted any major golf tournaments. It is a private club that is not open to the public, so it is not eligible to host PGA Tour events. However, the course has been used for a number of amateur tournaments, including the Emerald Dunes Club Championship and the Emerald Dunes Club Invitational.
The course was designed by Tom Fazio and opened in 1994. It is a par-72 course that measures 7,218 yards from the back tees. The course features a variety of challenges, including water hazards, sand traps, and rolling fairways. It is a popular course for both members and guests, and it has been praised for its beauty and its challenging layout.
If you are looking for a challenging and beautiful golf course to play in West Palm Beach, the Emerald Dunes Country Club is a great option. However, it is important to note that it is a private club, so you will need to be a member or a guest of a member to play.
Emerald Dunes Country Club Membership Costs and Dues
The estimated membership costs for Emerald Dunes Country Club in West Palm Beach, FL are: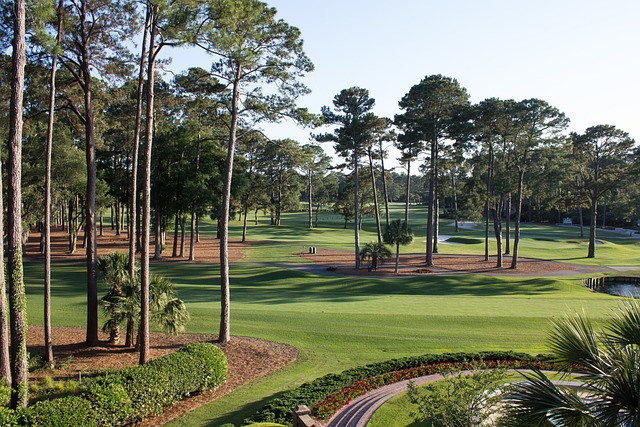 Initiation fee: $50,000

Annual dues: $10,000
There are also some rumored membership costs that are higher than the estimated costs. These rumors suggest that the initiation fee could be as high as $100,000 and the annual dues could be as high as $20,000. However, there is no concrete evidence to support these rumors.
Here are some other things to keep in mind about membership at Emerald Dunes Country Club:
The club is a private club, which means that membership is by invitation only.

The club has an 18-hole championship golf course that was designed by Tom Fazio.

The club also has a driving range, putting green, and a practice bunker.

The club has a clubhouse with a restaurant, bar, and pro shop.

The club also has a fitness center and swimming pool.
Emerald Dunes Country Club Amenities
Emerald Dunes Country Club in West Palm Beach, Florida, offers a range of amenities and facilities designed to provide members and guests with a luxurious and enjoyable experience.
Here are some of the amenities commonly associated with the club:
Championship Golf Course: The centerpiece of Emerald Dunes is its championship golf course, designed by renowned architect Tom Fazio. The course is known for its challenging layout and beautiful landscaping.

Practice Facilities: The club typically offers extensive practice facilities, including a driving range, putting greens, and practice bunkers, allowing golfers to refine their skills.

Clubhouse: The clubhouse serves as the hub of social activity and often includes features such as fine dining restaurants, casual dining options, and banquet facilities for special events.

Pro Shop: Golfers can shop for equipment, apparel, and accessories in the pro shop, which usually stocks a wide range of golfing merchandise.

Tennis Courts: Some country clubs offer tennis facilities, including well-maintained courts and possibly tennis instruction.

Fitness Center: A fitness center with modern equipment and possibly fitness classes to help members stay active and healthy.

Swimming Pool: Many country clubs include a swimming pool area for relaxation and recreation, complete with lounging areas and sometimes poolside dining.

Social Events: Country clubs often host a variety of social events, from themed parties and holiday celebrations to member gatherings and charity fundraisers.

Spa Services: Some clubs provide spa services and wellness amenities, including massage therapy and skincare treatments.

Golf and Tennis Professionals: Access to golf and tennis professionals for lessons and coaching to improve your game.
Emerald Dunes Country Club Event Information and Dining Options
Emerald Dunes Country Club in West Palm Beach, Florida, typically offers a variety of events and dining options for its members and guests.
Here's an overview of what you might have found at the club:
Event Information:
Golf Tournaments: Emerald Dunes often hosts golf tournaments and events throughout the year. These can include member tournaments, charity fundraisers, and guest events. Check the club's event calendar for specific dates and details.

Social Events: The club typically organizes social gatherings and special events for members and their guests. These events can range from holiday parties and themed dinners to live entertainment and dances.

Private Events: Emerald Dunes Country Club often provides event and banquet facilities for private celebrations, including weddings, corporate meetings, and other special occasions. Members can book these spaces for their own events.

Junior Programs: The club may offer junior golf and tennis programs to encourage young members to develop their skills and enjoy sports.
Dining Options:
Fine Dining: The club's clubhouse often features a fine dining restaurant where members and guests can enjoy gourmet meals in an elegant setting. Reservations may be required for some dining experiences.

Casual Dining: In addition to fine dining, there may be casual dining options, such as a grille or bistro, where members can enjoy more relaxed meals and beverages.

Special Dining Events: Emerald Dunes may host special dining events like wine tastings, themed dinners, and chef's tasting menus on occasion.

Private Dining: Private dining rooms or event spaces are often available for members to host private gatherings and events, complete with catering services.

Poolside Dining: If the club has a swimming pool, it may offer poolside dining options, allowing members to enjoy refreshments and light meals while lounging by the pool.
Emerald Dunes Country Club Dress Code and Guest Policy
Country clubs like Emerald Dunes often have specific dress codes and guest policies to maintain a certain level of decorum and respect for the club's traditions and atmosphere.
Here is a general guideline for what you might expect regarding dress code and guest policy at a country club like Emerald Dunes:
Dress Code:
Golf Attire: While on the golf course, members and guests typically adhere to a dress code that includes collared shirts, slacks or Bermuda shorts, golf shoes with soft spikes, and appropriate golf attire. T-shirts, jeans, and athletic shorts are often not permitted on the course.

Clubhouse and Dining: Inside the clubhouse and dining areas, a smart-casual or business-casual dress code is often in place. This typically means collared shirts, neat slacks or skirts, and closed-toe shoes. Jeans, flip-flops, and athletic wear are usually discouraged in these areas.

Swimwear: Swimwear is generally restricted to pool and poolside areas. Cover-ups are typically required when entering dining areas or other parts of the club.

Special Events: For special events, such as fine dining evenings or formal gatherings, the dress code may require cocktail attire, business attire, or even formal wear, depending on the occasion.
Guest Policy:
Member Sponsorship: Typically, guests at country clubs like Emerald Dunes must be sponsored by a club member. The member is often responsible for ensuring their guest complies with the club's rules and policies.

Guest Limits: There may be limits on how often a member can bring the same guest to the club. Some clubs may also have restrictions on the number of guests a member can bring at one time.

Guest Fees: There may be guest fees associated with bringing non-members to the club. These fees can vary and may include charges for golf rounds, dining, or other amenities.

Advance Reservations: Members may be required to make advance reservations when bringing guests for golf, dining, or events to ensure availability and proper planning.

Compliance: Guests are generally expected to adhere to the club's dress code and etiquette policies while on the premises.
Emerald Dunes Country Club, situated in the heart of West Palm Beach, Florida, embodies the essence of refined leisure and golfing excellence. With its picturesque championship golf course, luxurious amenities, and a commitment to maintaining the highest standards of service and elegance, the club offers members and guests an unforgettable experience.
Whether it's perfecting your swing on the meticulously designed fairways, indulging in fine dining, or participating in social events, Emerald Dunes is a haven for those seeking a harmonious blend of recreation and relaxation. As the club continues to evolve, it remains a shining gem in the world of golf and country clubs, inviting individuals to be a part of its tradition of excellence and timeless charm.
Disclaimer: CountryClubMag.com is an independent resource and is not associated with any of the clubs on this website. Club initiation and membership cost information are estimates only and should not be relied upon for making club membership decisions.