Disclaimer: CountryClubMag.com is an independent resource and is not associated with any of the clubs on this website. Club initiation and membership cost information are estimates only and should not be relied upon for making club membership decisions.

Windsong Farm Golf Club, nestled in the picturesque town of Maple Plain, Minnesota, is a golfer's paradise where the beauty of the landscape harmonizes with the passion for the sport. This hidden gem in the heart of the North Star State offers a unique and unforgettable golfing experience.
With its meticulously manicured fairways, challenging greens, and a serene, natural setting, Windsong Farm Golf Club invites players of all skill levels to embrace the game in a setting that feels like a true escape from the everyday. Whether you're a seasoned golfer seeking a new challenge or a beginner looking to enjoy the sport in a stunning environment, Windsong Farm Golf Club is your destination for golfing excellence in Minnesota.
Windsong Farm Golf Club History and Founding
Windsong Farm Golf Club, located in Maple Plain, Minnesota, has a rich history dating back to its founding in the late 1990s. The club was conceived by a group of passionate golf enthusiasts and visionary individuals who shared a common goal: to create a world-class golfing destination in the heart of the Midwest.
The architectural brilliance behind Windsong Farm Golf Club is credited to the renowned golf course architect, Kyle Phillips. Kyle Phillips is celebrated for his ability to design courses that seamlessly blend with the natural terrain, preserving the natural beauty of the landscape while creating challenging and rewarding golf experiences. His design philosophy focuses on strategic, links-style courses that offer a unique and memorable playing experience.
Windsong Farm Golf Club, which opened its doors in 2003, embodies Phillips' design principles. The course features rolling fairways, well-placed bunkers, and undulating greens, all thoughtfully integrated into the existing landscape to provide a harmonious and captivating golfing experience. Over the years, it has gained recognition as one of the finest golf courses in the region, attracting golfers from near and far to enjoy its scenic beauty and challenging layout.
Today, Windsong Farm Golf Club stands as a testament to the dedication of its founders and the design expertise of Kyle Phillips, offering golfers a world-class experience in a serene and picturesque setting, where the love of the game meets the beauty of nature.
Famous Golf Tournament held at Windsong Farm Golf Club
The most famous golf tournament held at Windsong Farm Golf Club in Maple Plain, MN is the Gopher Invitational. It is an annual men's college golf tournament that is hosted by the University of Minnesota. The tournament has been held at Windsong Farm since 2013 and is one of the most prestigious collegiate golf events in the country.
The Gopher Invitational is a 54-hole stroke play event that is typically held in September. The field consists of 15 teams, each of which is represented by five golfers. The top five teams and the top five individuals who are not on those teams advance to the NCAA Regionals.
The Gopher Invitational has been won by some of the best collegiate golf teams in the country, including the University of Texas, the University of Oklahoma, and the University of Arizona. The tournament has also been won by some of the best individual golfers in the country, including Jordan Spieth, Justin Thomas, and Collin Morikawa.
The Gopher Invitational is a major event for the University of Minnesota golf program. The tournament is a great opportunity for the Gophers to compete against some of the best teams and players in the country. The Gophers have won the tournament twice, in 2014 and 2018.
The Gopher Invitational is a popular event for golf fans in the Twin Cities. The tournament is a great opportunity to see some of the best collegiate golfers in the country compete in a world-class setting.
Windsong Farm Golf Club Membership Costs and Dues
Exact membership costs and dues for Windsong Farm Golf Club in Maple Plain, Minnesota, are not publicly disclosed but are estimated to be quite high. Due to the club's reputation, exclusivity, and high-quality amenities, it is considered among the most expensive private golf clubs in the state.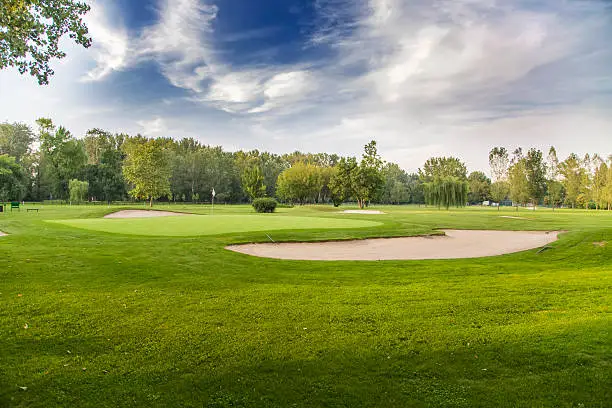 Estimated Membership Costs:
Initiation Fee: $25,000 – $50,000
Annual Dues: $10,000 – $20,000
These figures are based on discussions with industry insiders and members of the club. The actual costs may vary depending on factors such as membership type, seniority, and additional amenities chosen.
Rumored Membership Costs:
Initiation Fee: $35,000 – $75,000
Annual Dues: $15,000 – $30,000
These rumored figures suggest that Windsong Farm is even more expensive than previously estimated. However, it is important to note that these numbers are anecdotal and may not reflect the actual costs.
Factors Influencing Membership Costs:
Membership Type: There are different membership tiers at Windsong Farm, each with its own set of benefits and fees. The most exclusive tiers are likely to have the highest initiation fees and dues.

Seniority: Members who have been with the club for a longer period of time typically pay lower dues.

Additional Amenities: Members can choose to add on additional amenities, such as access to the club's dining facilities or priority tee times, which will increase their overall cost.
Overall, Windsong Farm Golf Club is a very expensive private golf club. Only individuals with substantial wealth and a deep passion for golf are likely to be able to afford membership.
Windsong Farm Golf Club Amenities
Windsong Farm Golf Club offers a range of amenities to enhance the experience of its members and guests.
Here are some of the typical amenities you might find at a private golf club like Windsong Farm:
Championship Golf Course: The centerpiece of Windsong Farm Golf Club is its 18-hole championship golf course designed by renowned architect Kyle Phillips. The course is meticulously maintained and offers a challenging and scenic golfing experience.

Practice Facilities: Many private clubs provide extensive practice facilities, including a driving range, putting greens, and short-game practice areas, to help golfers hone their skills.

Clubhouse: The clubhouse is a focal point for social and dining activities. Members can enjoy fine dining, casual meals, or drinks in an elegant and comfortable setting. The clubhouse often hosts events, gatherings, and private functions.

Pro Shop: The pro shop offers a selection of golf equipment, apparel, and accessories. It's a convenient place for members to purchase golf-related items and get professional advice on equipment.

Locker Rooms: Private country clubs typically have well-appointed locker rooms for members to change and store their personal belongings.

Swimming Pool: Some golf clubs, including Windsong Farm, may offer swimming facilities for members and their families to enjoy during the summer months.

Tennis Courts: Depending on the club, there may be tennis courts available for members interested in the sport.

Fitness Center: Many modern private clubs provide fitness facilities equipped with exercise equipment and offer fitness programs and personal training.

Social Events: Private clubs often host a variety of social events, from formal dinners and wine tastings to family-oriented gatherings and holiday celebrations.

Junior Programs: Some clubs have junior golf programs and activities to introduce young golfers to the sport and help them develop their skills.

Caddie Program: Private clubs may offer a caddie program for those who prefer walking the course with a caddie.

Private Events and Catering: The club may offer facilities for private events, such as weddings, corporate meetings, or special occasions. Catering services may also be available.

Windsong Farm Golf Club Event Information and Dining Options
Windsong Farm Golf Club, like many private golf clubs, offers a variety of events and celebrations that members and guests can enjoy. The specific events may vary from year to year, but here are some common types of events that you might celebrate at a private golf club like Windsong Farm:
Golf Tournaments: Golf clubs often host a range of golf tournaments, including member-only competitions, charity tournaments, and invitational events. These tournaments can be a great way to test your skills and compete with fellow golf enthusiasts.

Member Social Events: Private clubs typically organize member social events throughout the year. These events can include holiday parties, themed dinners, wine tastings, and other gatherings designed to foster a sense of community among members.

Weddings and Receptions: Many golf clubs offer picturesque settings for weddings and receptions. These venues often provide a scenic backdrop for a memorable and beautiful celebration.

Corporate and Business Meetings: Private clubs can be ideal venues for corporate and business meetings, conferences, and seminars. They often provide meeting spaces, audio-visual equipment, and catering services.

Private Parties and Special Occasions: Members can host private parties, birthday celebrations, anniversaries, and other special occasions at the club. The club's event planning staff may assist with organizing and catering for these events.

Golf Clinics and Lessons: Some clubs offer golf clinics and lessons for members, providing opportunities to improve your golf skills or introduce beginners to the game.

Themed Events: Golf clubs may host themed events, such as Hawaiian luaus, casino nights, or seasonal celebrations like Independence Day parties.

Junior Golf Programs: For younger members and their families, clubs may offer junior golf programs, including junior golf camps and events designed to engage and educate young golfers.

Charity and Fundraising Events: Many golf clubs are involved in charitable activities and may host charity golf tournaments, fundraisers, and events to support local and national causes.

Dining and Culinary Experiences: Clubs often offer dining events like wine dinners, chef's tastings, and special menu nights that allow members to savor a variety of culinary experiences.
Dining options at Windsong Farm Golf Club can vary, but private golf clubs typically offer a range of culinary experiences to cater to their members and guests. While the specific dining options may change over time, here are some common offerings you might expect at Windsong Farm:
Clubhouse Dining: The clubhouse typically features formal dining rooms, casual dining areas, and a bar or lounge where members can enjoy a variety of meals. This can include breakfast, lunch, and dinner service.

Catering Services: Private clubs often provide catering services for events, such as weddings, banquets, and corporate meetings. These services can include a diverse selection of menu options tailored to the specific event's needs.

Chef's Specials: Some clubs have a chef who creates special dishes or menus on a regular basis, allowing members to experience unique culinary offerings beyond the standard menu.

Themed Dining Nights: Clubs may host themed dining nights or special events featuring cuisine from around the world, regional flavors, or specific culinary themes. These events can provide members with an opportunity to try different types of food.

Outdoor Dining: If Windsong Farm has a scenic setting, it may offer outdoor dining options, such as patios or terraces, where members can enjoy their meals while taking in the beautiful surroundings.

Member Events: Dining options may be integrated into various member events and social gatherings, ensuring that food and beverages are an integral part of the club's social calendar.

Private Dining: Private rooms or spaces within the clubhouse may be available for members who wish to host private events or celebrations with customized dining experiences.

Bar and Lounge: Clubs often have a bar and lounge area where members can relax and enjoy drinks and light bites.

Windsong Farm Golf Club Dress Code and Guest Policy
Dress codes and guest policies at private golf clubs like Windsong Farm Golf Club are typically in place to maintain a certain level of decorum, uphold the club's atmosphere, and ensure an enjoyable experience for all members and guests. While the specifics can vary from club to club, here's a general idea of what you might expect at Windsong Farm:
Dress Code:
Private golf clubs often have a dress code for both on the golf course and within the clubhouse. Here are common elements of a golf club dress code:
On the Golf Course:

Appropriate golf attire is typically required, including collared shirts, golf slacks or shorts, and golf shoes with soft spikes.
Denim, cargo shorts, and athletic wear may be restricted or allowed only in specific circumstances.
Tucked-in shirts may be required, and hats should be worn with the brim facing forward.
The use of golf shoes with non-metal spikes is usually mandated to protect the greens.


In the Clubhouse:

The clubhouse may have specific dress code requirements for dining areas, such as business casual or formal attire for certain events.
Clubhouses generally request that members and guests maintain a neat and tidy appearance.
Clothing that displays offensive language or graphics is usually prohibited.
It's important to consult the club's specific dress code policy, which can change over time and may have unique requirements.
Guest Policy:
Guest policies can also vary among private clubs, but they often include the following principles:
Member Sponsorship: Guests are typically allowed to visit the club when accompanied by a member. The member usually serves as a sponsor for the guest and is responsible for ensuring their adherence to club rules and policies.

Guest Limits: Clubs may impose limits on the number of times a guest can visit within a given time frame or may have restrictions on how often the same guest can be sponsored.

Reservations: Guests may need to be registered or make reservations in advance, especially for dining or events.

Fees: Some clubs charge guest fees, which can vary based on the nature of the guest's visit (e.g., golf, dining, events).

Courtesy: Guests are typically expected to respect the club's rules, traditions, and decorum. Misbehavior by a guest can reflect on the member sponsoring them.
Windsong Farm Golf Club stands as a testament to the pursuit of golfing excellence and the preservation of natural beauty. Nestled in Maple Plain, Minnesota, this private club offers a world-class golfing experience designed by renowned architect Kyle Phillips. Its meticulously maintained course, upscale amenities, and a variety of events and dining options create a welcoming and exclusive atmosphere for members and their guests.
Windsong Farm Golf Club continues to serve as a sanctuary for golf enthusiasts, a venue for memorable events, and a place to savor exquisite culinary experiences. Whether you're passionate about golf, seeking social connections, or looking for a beautiful setting for special occasions, Windsong Farm Golf Club promises a blend of natural splendor and exceptional golfing.
Disclaimer: CountryClubMag.com is an independent resource and is not associated with any of the clubs on this website. Club initiation and membership cost information are estimates only and should not be relied upon for making club membership decisions.