Dunwoody Country Club is a private, members-only country club located in Dunwoody, Georgia, United States. The club was established in 1963 and features a championship 18-hole golf course, as well as a clubhouse, tennis courts, swimming pool, and fitness center. The golf course at Dunwoody Country Club was designed by Willard Byrd and has been recognized as one of the best golf courses in the state of Georgia. The course is challenging for golfers of all skill levels and features undulating fairways, well-placed bunkers, and large, fast greens.
Dunwoody Country Club History and Founding
Dunwoody Country Club was founded in 1963 by a group of local business leaders who wanted to establish a private club in the Dunwoody area. The club was originally located on a 115-acre site on Tilly Mill Road, with a clubhouse, swimming pool, and nine-hole golf course.
In 1969, the club purchased an additional 72 acres adjacent to the original property, which allowed for the expansion of the golf course to 18 holes. The course was designed by renowned golf course architect Willard Byrd and opened for play in 1971.
Over the years, Dunwoody Country Club has continued to grow and expand its facilities, adding tennis courts, a fitness center, and additional event spaces. In 2014, the club underwent a major renovation, which included updates to the clubhouse, dining areas, and golf course.
Today, Dunwoody Country Club remains a popular destination for golfers and other sports enthusiasts in the Dunwoody area. The club is known for its excellent golf course, top-notch amenities, and friendly, welcoming atmosphere.
Famous Golf Tournament held at Dunwoody Country Club
Dunwoody Country Club has hosted several professional and amateur golf tournaments over the years, but the most famous tournament held at the club was the Greater Atlanta Open.
The Greater Atlanta Open was a PGA Tour event that was held at Dunwoody Country Club from 1967 to 1972. During its six-year run, the tournament attracted some of the biggest names in golf, including Arnold Palmer, Jack Nicklaus, and Gary Player.
The tournament was known for its challenging golf course and competitive field, and it helped to establish Dunwoody Country Club as one of the premier golf destinations in the Southeast.
While the Greater Atlanta Open is no longer held at Dunwoody Country Club, the club continues to host a variety of amateur and professional golf events throughout the year.
Dunwoody Country Club Membership Costs and Dues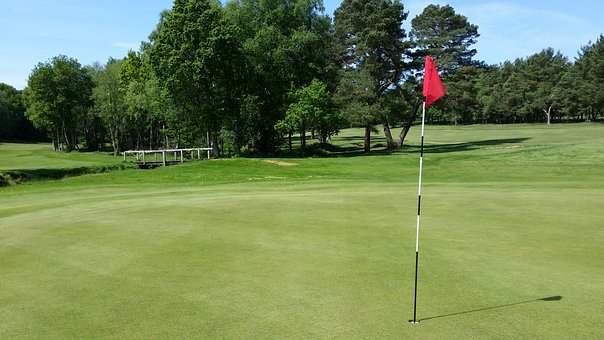 The cost of membership at Dunwoody Country Club is likely to be significant, as it is a high-end country club with top-notch amenities and facilities. Membership fees and dues can vary based on several factors, including the type of membership, age, location of the member, and the club's operating costs.
Membership fees for private country clubs like Dunwoody Country Club can vary widely depending on factors such as location, amenities, and exclusivity. Some reports estimate that the initiation fee for Dunwoody Country Club is estimated to range from $100,000 to $300,000 and that rumored annual dues can exceed $10,000 per year and more.
Dunwoody Country Club Amenities
Dunwoody Country Club offers a variety of amenities and facilities for its members, including:
Championship 18-hole golf course designed by Willard Byrd
Driving range and practice facilities
Clubhouse with casual and fine dining options
Private event spaces for weddings, corporate events, and other special occasions
Eight clay tennis courts
Swimming pool and children's pool
A fitness center with cardio and weight equipment, as well as group fitness classes
Pro shop offering golf and tennis equipment and apparel
Junior golf and tennis programs
Social events and activities for members and their families.
Overall, Dunwoody Country Club provides its members with a wide range of top-notch amenities and services, making it a highly desirable destination for golfers, tennis players, and anyone who enjoys a luxury country club lifestyle.
Dunwoody Country Club Event Information and Dining Options
Dunwoody Country Club offers several event spaces for weddings, corporate events, and other special occasions. The club's event spaces include a grand ballroom, smaller private dining rooms, and outdoor event spaces, all of which can be customized to meet the specific needs of each event.
In addition to event spaces, Dunwoody Country Club offers several dining options for its members and their guests. The club's dining facilities include a formal dining room, a casual grill room, and a lounge area, all of which offer a variety of menu options and dining experiences. The club also has a full-service bar and offers catering services for events held on-site or off-site.
The dining menus at Dunwoody Country Club feature a variety of cuisine styles, from classic American fare to international dishes. The club's executive chef and culinary team use fresh, locally-sourced ingredients whenever possible and pride themselves on creating dishes that are both delicious and visually appealing.
Overall, Dunwoody Country Club provides its members with a range of dining options and event spaces that can accommodate a variety of tastes and preferences, making it a popular destination for both casual and formal dining experiences.
Dunwoody Country Club Dress Code and Guest Policy
Dunwoody Country Club has a dress code policy that is enforced to ensure a comfortable and appropriate atmosphere for all members and guests. The dress code policy varies depending on the location and time of day, but generally, it requires appropriate and tasteful attire.
For men, appropriate attire includes collared shirts, slacks, and golf or tennis shorts. Denim, cargo shorts, athletic wear, and t-shirts are not permitted in most areas of the club. For women, appropriate attire includes dresses, skirts, slacks, and golf or tennis shorts. Spaghetti straps, shorts that are too short, and revealing clothing are not permitted in most areas of the club.
Dunwoody Country Club has a guest policy that requires members to accompany their guests while they are on the club's property. Members may bring up to three guests per visit and are responsible for ensuring that their guests adhere to the club's dress code policy and conduct themselves appropriately while on the premises.
Overall, Dunwoody Country Club's dress code and guest policy are designed to maintain a professional, upscale atmosphere and ensure that all members and guests feel comfortable and respected while enjoying the club's facilities and amenities.