Disclaimer: CountryClubMag.com is an independent resource and is not associated with any of the clubs on this website. Club initiation and membership cost information are estimates only and should not be relied upon for making club membership decisions.
Nestled amidst the picturesque landscapes of Indianapolis, Indiana, Broadmoor Country Club stands as an elegant oasis of leisure and luxury. Since its inception, this exclusive club has been a beacon of sophistication, offering its members and guests a refined escape from the hustle and bustle of everyday life.
With its lush golf courses, world-class amenities, and timeless charm, Broadmoor Country Club is not just a place to play golf; it's a haven for those seeking unparalleled experiences and a sense of community in the heart of the Midwest. Join us as we explore the captivating world of Broadmoor Country Club, where excellence meets relaxation, and where memories are made to last a lifetime.
Broadmoor Country Club History and Founding
Broadmoor Country Club, located in Indianapolis, Indiana, has a rich history dating back to its founding in 1921. The club was established by a group of visionary individuals who sought to create a haven for golf enthusiasts and socialites in the region. The club's founders aimed to provide a serene and prestigious setting where members could enjoy the sport of golf and cultivate lasting friendships.
The architectural design of the Broadmoor Country Club's golf course is attributed to the renowned golf course architect Donald Ross. Donald Ross is widely recognized as one of the most influential golf course designers in American history. His designs are celebrated for their classic and challenging layouts, featuring undulating greens, strategically placed bunkers, and a natural harmony with the surrounding landscape.
Under Ross's guidance, the Broadmoor golf course was meticulously crafted to offer an exceptional golfing experience. Ross's commitment to excellence and his ability to harmonize golf courses with their natural surroundings is evident in the beauty and playability of the Broadmoor course.
Over the years, Broadmoor Country Club has continued to evolve and expand its facilities, enhancing the overall experience for its members and guests. Today, it remains a cherished institution in the Indianapolis community, celebrated for its rich history, architectural legacy, and commitment to providing exceptional recreational and social opportunities for its members.
Famous Golf Tournament held at Broadmoor Country Club
There are no famous golf tournaments held at Broadmoor Country Club in Indianapolis, IN. The club is a private club and does not host any professional tournaments.
However, the club does host a number of member-guest tournaments and other events throughout the year. The most notable of these is the Noel Epperson Invitational, which is a match-play tournament held in June each year.
The Noel Epperson Invitational is one of the most prestigious amateur golf tournaments in the Midwest. It attracts some of the best amateur golfers in the region and has been won by some notable players in the past, including PGA Tour player Kurt Kitayama.
While the Noel Epperson Invitational is not a famous tournament in the national sense, it is a highly regarded event among amateur golfers in the Midwest. It is a testament to the quality of Broadmoor Country Club that it is able to attract such a strong field of players.
Broadmoor Country Club Membership Costs and Dues
Broadmoor Country Club in Indianapolis, IN is a private country club with a reputation for being exclusive and expensive. The club does not publicly disclose its membership costs and dues, but it is estimated that the initiation fee is between $5,000 and $100,000, and the monthly dues are between $1,000 and $10,000.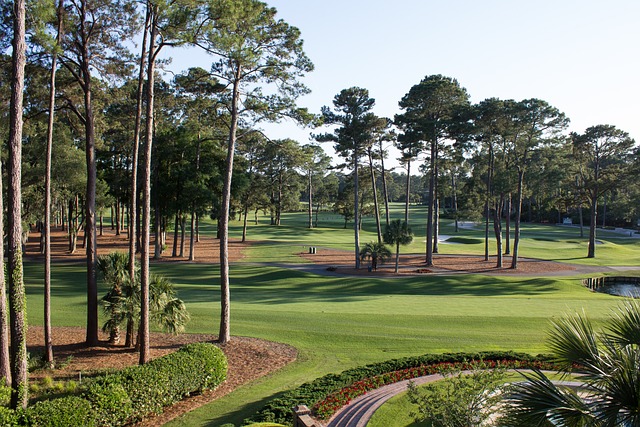 Here is a summary of the estimated and rumored membership costs and dues for Broadmoor Country Club in Indianapolis, IN:
Initiation Fee: $5,000 – $100,000
Monthly Dues: $1,000 – $10,000
It is important to note that these are just estimates and rumors, and the actual membership costs and dues may vary depending on the type of membership and other factors.
Broadmoor Country Club Amenities
Broadmoor Country Club in Indianapolis, Indiana, offers a wide range of amenities to cater to the recreational, social, and leisure needs of its members. While the specific amenities and facilities may evolve over time, here are some of the common amenities you might find at a prestigious private club like Broadmoor:
Golf Courses: Broadmoor is renowned for its championship golf courses. It typically features an 18-hole golf course designed by a prominent architect, such as Donald Ross, known for its challenging layout, well-maintained fairways, and scenic beauty. Members often have access to golf lessons, leagues, and tournaments.
Clubhouse: The clubhouse serves as the hub of social activities and relaxation. It usually includes dining areas, lounges, and event spaces for private gatherings and special occasions.
Dining Facilities: Members can enjoy fine dining experiences and casual meals at the club's various dining outlets, including formal dining rooms, casual restaurants, and outdoor patio areas.
Swimming Pool: Many country clubs have swimming pools that offer a refreshing way to cool off during the summer months. Pools often come with poolside services, such as food and beverage options.
Tennis and Other Sports: Tennis courts, pickleball courts, and sometimes other sports facilities like basketball courts and fitness centers are common amenities at country clubs.
Fitness and Wellness: Clubs may offer fitness centers with state-of-the-art equipment, group fitness classes, and wellness programs.
Social Events: Broadmoor typically hosts a variety of social events throughout the year, including holiday parties, themed dinners, and special gatherings for members and their families.
Private Events and Weddings: The club often provides event spaces for weddings, receptions, corporate meetings, and other private functions.
Golf Pro Shop: A well-stocked pro shop is usually available for members to purchase golf equipment, apparel, and accessories.
Junior Programs: Many country clubs offer junior golf and tennis programs, swim lessons, and other activities for children.
Broadmoor Country Club Event Information and Dining Options
Broadmoor Country Club in Indianapolis, Indiana, offers a variety of events and occasions that members can celebrate. While the specific events and celebrations may vary from year to year, here are some common types of events and celebrations that members can typically enjoy at a country club like Broadmoor:
Golf Tournaments: Broadmoor often hosts a range of golf tournaments and competitions throughout the year. Members can participate in club championships, member-guest tournaments, charity fundraisers, and more.
Social Events: The club typically organizes a calendar of social events designed to foster a sense of community among members. These may include themed parties, holiday celebrations (e.g., New Year's Eve, Fourth of July), and special events like wine tastings or gala dinners.
Private Parties: Members have the opportunity to host their own private events at Broadmoor. The club provides event spaces and catering services for weddings, receptions, anniversary parties, birthdays, and other special occasions.
Dining Events: Broadmoor often hosts special dining events, such as wine and dine evenings, chef's table dinners, and holiday brunches or buffets. These events allow members to enjoy unique culinary experiences.
Family Events: Family-friendly events, such as family picnics, children's parties, and youth-oriented activities, are often organized to engage members of all ages.
Fitness and Wellness Programs: Some clubs offer wellness events and programs, including fitness challenges, health seminars, and yoga or Pilates classes.
Sports Events: In addition to golf, country clubs may have tennis tournaments, pickleball events, and other sports-related activities for members to participate in or watch.
Cultural Events: Some clubs host cultural events such as art exhibitions, musical performances, or lectures to enrich the member experience.
Member Meetings: Regular member meetings or town hall events may be held to discuss club matters and updates, allowing members to have a voice in the club's direction.
Junior Member Activities: Clubs often provide activities and events tailored to junior members, including junior golf or tennis clinics, summer camps, and youth-themed parties.
Dining options at Broadmoor Country Club can vary depending on the club's specific facilities and offerings. Private country clubs often provide a range of dining experiences to cater to their members' preferences. Here are some common dining options you might find at Broadmoor Country Club:
Formal Dining Room: Country clubs typically have a formal dining room where members can enjoy upscale, fine dining experiences. These dining rooms often feature an elegant ambiance and a menu offering a variety of gourmet dishes. Formal dining is usually available for lunch and dinner.
Casual Dining: In addition to formal dining, many country clubs have more relaxed and casual dining options. These can include a grill room, a bistro, or a pub-style setting. Casual dining areas often offer a diverse menu with a range of options, including sandwiches, burgers, salads, and more.
Outdoor Patio: Depending on the weather, Broadmoor Country Club may have an outdoor patio area where members can dine al fresco. This is a great option for enjoying meals while taking in the club's scenic views and fresh air.
Private Dining: Members typically have the option to reserve private dining rooms for special occasions, private parties, or business meetings. Private dining areas provide an intimate and personalized dining experience.
Events and Banquets: Broadmoor often hosts special dining events and banquets. These can include wine and dine evenings, chef's table dinners, holiday brunches, and themed buffets. Members can participate in these events for unique culinary experiences.
Catering Services: The club may offer catering services for members who wish to host private events at the club, such as weddings, receptions, and anniversary parties. Customized menus and event planning assistance are typically available.
Snack Bar or Halfway House: On the golf course, there may be a snack bar or halfway house where golfers can grab quick refreshments, snacks, and light meals during their rounds.
Broadmoor Country Club Dress Code and Guest Policy
Dress codes and guest policies at private country clubs like Broadmoor Country Club are designed to maintain a certain level of decorum, uphold the club's standards, and ensure a pleasant experience for all members and guests. While the specifics may vary, here's a general overview of what you might expect in terms of dress code and guest policies at such clubs:
Dress Code:
Golf Attire: Golf courses at country clubs often have specific dress codes. Members and guests are typically required to wear appropriate golf attire, which typically includes collared shirts (no tank tops), golf pants or shorts (no denim), and golf shoes with soft spikes. Some clubs may also have rules regarding the length of shorts and skirts.
Casual Dining: For casual dining areas, the dress code is usually more relaxed. Members and guests may be allowed to wear smart casual or business casual attire. However, swimwear, workout attire, and torn or excessively faded clothing are typically not permitted.
Formal Dining: The formal dining areas generally require more formal attire. This often includes collared shirts, slacks, dresses, blouses, and closed-toe shoes. Jackets and ties may be required for men, especially in the evening or for special events.
Footwear: Most clubs have specific rules regarding footwear. Golf shoes are typically allowed on the golf course, but not in dining areas. Flip-flops, beach sandals, and athletic shoes are often discouraged in formal dining settings.
Hats: Many clubs have rules about wearing hats indoors. It's often considered impolite to wear hats in formal dining rooms.
Guest Policy:
Member Sponsorship: Guests are typically required to be sponsored by a club member. This means that a member must accompany their guests while using the club's facilities.
Limitations on Guests: Clubs often have policies regarding the number of times a guest can visit in a given time period, as well as restrictions on how often the same guest can visit without becoming a member themselves.
Guest Fees: Clubs may charge guest fees for using facilities like the golf course, tennis courts, or dining areas. These fees can vary depending on the club and the type of guest access.
Reservations: Members are often encouraged to make reservations for their guests in advance, especially for dining or golf tee times.
Behavior and Conduct: Guests are expected to adhere to the club's rules and code of conduct. Any misbehavior or violations of club policies may reflect on the sponsoring member.
Broadmoor Country Club in Indianapolis, Indiana, stands as a distinguished and cherished institution where tradition, community, and recreation intersect. With its rich history, world-class golf facilities, elegant dining options, and a commitment to providing exceptional experiences for its members, Broadmoor is not just a club; it's a haven for those seeking an elevated lifestyle.
Amidst its lush landscapes and elegant amenities, members and guests alike find a welcoming retreat where they can create lasting memories, forge meaningful connections, and bask in the finest offerings of a private country club. Broadmoor Country Club exemplifies the timeless allure of private club membership, offering a haven for both leisure and camaraderie in the heart of Indianapolis.
Disclaimer: CountryClubMag.com is an independent resource and is not associated with any of the clubs on this website. Club initiation and membership cost information are estimates only and should not be relied upon for making club membership decisions.