Disclaimer: CountryClubMag.com is an independent resource and is not associated with any of the clubs on this website. Club initiation and membership cost information are estimates only and should not be relied upon for making club membership decisions.
Welcome to Longmeadow Country Club, a timeless haven nestled in the picturesque town of Longmeadow, Massachusetts. Established with a rich heritage and a commitment to excellence, our club offers an unrivaled experience for golf enthusiasts and social connoisseurs alike. Surrounded by lush green fairways, the club's meticulously designed course challenges and captivates players of all skill levels. But Longmeadow Country Club is more than just a golfer's paradise; it's a warm and welcoming community where friendships blossom, and memories are made.
Whether you seek the thrill of a well-played round of golf, indulge in exquisite dining, or partake in our vibrant social events, Longmeadow Country Club promises an unforgettable journey into the heart of New England's refined elegance. Come join us and discover the enduring allure of Longmeadow Country Club.
Longmeadow Country Club History and Founding
Longmeadow Country Club's history traces back to the early 20th century when a group of passionate golfers and community members came together to create a premier golfing destination in Longmeadow, Massachusetts. The club was officially founded in 1922 and quickly gained recognition for its exceptional golf course and warm, inclusive atmosphere.
The club's original founders envisioned a place where golf enthusiasts could come together to enjoy their favorite sport, surrounded by the stunning natural beauty of the region. They carefully selected a prime location for the course, ensuring it harmonized with the picturesque landscape of Longmeadow.
Over the years, Longmeadow Country Club has undergone several transformations and expansions, consistently adapting to meet the evolving needs of its members and guests. Throughout its history, the club has remained dedicated to providing an unparalleled golfing experience while fostering a sense of camaraderie and community among its members. The architect of Longmeadow Country Club is Donald Ross. Ross was a Scottish golf course architect who designed over 400 courses in the United States, including some of the most famous courses in the world, such as Pinehurst No. 2, Oakland Hills Country Club, and Mid Ocean Club.
The golf course itself is a testament to both traditional golf design and contemporary innovations. Its layout challenges players with strategic bunkering, undulating greens, and carefully crafted fairways. As a result, the course has hosted numerous prestigious tournaments and events, attracting golfers from all over the region.
Beyond golf, Longmeadow Country Club has grown into a cherished social hub for families and individuals alike. With a range of amenities, including fine dining, tennis courts, swimming facilities, and social events, the club offers a diverse array of experiences that appeal to its diverse membership.
Throughout its storied history, Longmeadow Country Club has maintained a commitment to excellence, preserving its legacy as one of Massachusetts' premier private country clubs. With each passing year, the club continues to create cherished memories for its members and guests, carrying forward its founding spirit of camaraderie, sportsmanship, and timeless elegance.
Famous Golf Tournament held at Longmeadow Country Club
Longmeadow Country Club has had the privilege of hosting a prominent and highly regarded golf tournament, the "Big Y/Longmeadow Charity Classic." The tournament has a history of attracting professional golfers, celebrities, and amateurs alike, all coming together to support charitable causes and showcase their skills on this exceptional course.
The Big Y/Longmeadow Charity Classic is not only a display of top-notch golf but also a celebration of community involvement and philanthropy. Throughout the years, the tournament has raised substantial funds for various charitable organizations and community initiatives, making a significant positive impact on the local area.
Professional players and rising stars from the golf world often participate in the event, adding excitement and prestige to the tournament. Additionally, the inclusion of local amateurs provides a unique opportunity for golf enthusiasts to share the fairways with some of the sport's biggest names.
The tournament typically features exciting competitions, fun-filled social events, and engaging activities that appeal to both golfers and spectators. The atmosphere during the Big Y/Longmeadow Charity Classic is one of camaraderie and giving back, making it a standout event on the Longmeadow Country Club calendar.
With its tradition of hosting this remarkable charity golf tournament, Longmeadow Country Club has not only strengthened its position as a premier golfing destination but also solidified its commitment to making a difference in the lives of others. The Big Y/Longmeadow Charity Classic continues to be a cherished annual event, bringing together the love of golf and the spirit of giving for a truly memorable experience.
Longmeadow Country Club Membership Costs and Dues
The estimated and rumored membership costs and dues for Longmeadow Country Club are as follows: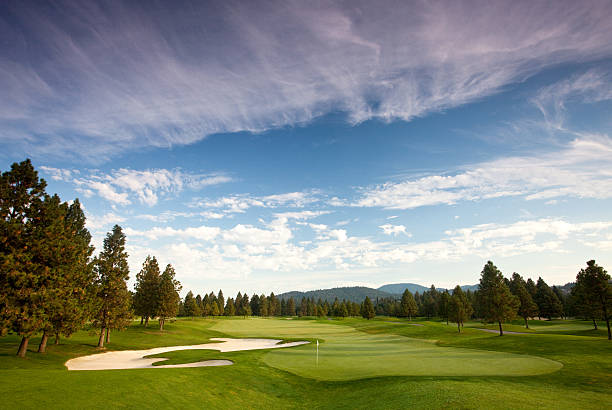 Initiation fee: $50,000-$100,000
Annual dues: $5,000-$10,000
Food minimum: $1,000-$2,000
These costs are just estimates and may vary depending on the specific membership type and amenities that are included. For example, a full golf membership will typically be more expensive than a social membership. It is also important to note that the club may require a sponsor for new members. A sponsor is a current member of the club who will vouch for the applicant and help them through the membership process.
Here are some additional details about the membership costs and dues at Longmeadow Country Club:
The initiation fee is a one-time payment that is required for all new members.
The annual dues are paid on a monthly basis and cover the cost of maintaining the club's facilities and amenities.
The food minimum is a requirement for all members and is used to offset the cost of food and beverage that is served at the club.
It is important to note that these costs are subject to change. The club reserves the right to increase or decrease the initiation fee, annual dues, and food minimum at any time.
Longmeadow Country Club Amenities
Here are some of the typical amenities that private country clubs like Longmeadow Country Club may offer:
Championship Golf Course: The centerpiece of the club is its meticulously designed and well-maintained 18-hole golf course. It's likely to provide challenging fairways and greens that appeal to golfers of all skill levels.

Practice Facilities: To help golfers improve their game, the club may have practice areas such as a driving range, putting greens, and chipping areas.

Pro Shop: A well-stocked pro shop can offer golf equipment, apparel, and accessories to meet the needs of golfers.

Clubhouse: The clubhouse serves as the heart of social activities at the club. It may feature elegant dining areas, lounges, and meeting spaces for members to gather and socialize.

Fine Dining: Longmeadow Country Club likely provides members with exquisite dining experiences, ranging from formal dining rooms to more casual options.

Tennis Courts: For tennis enthusiasts, the club might offer well-maintained tennis courts for recreational play and organized events.

Swimming Pool: A swimming pool is a common amenity at many country clubs, providing a refreshing escape during the warmer months.

Fitness Center: Some country clubs may have a fitness center equipped with modern exercise equipment and fitness classes.

Social Events: Longmeadow Country Club might organize various social events throughout the year, including themed parties, holiday celebrations, and community gatherings.

Junior Programs: To encourage family participation, the club may offer junior golf and tennis programs for younger members.

Private Events and Weddings: The club's facilities may be available for hosting private events, weddings, and corporate functions.
It's essential to remember that the specific amenities offered by Longmeadow Country Club can vary based on the club's size, location, and management decisions.
Longmeadow Country Club Event Information and Dining Options
Longmeadow Country Club offers a diverse range of events throughout the year, catering to the interests and preferences of its members. While the specific events may vary from year to year, here are some common types of events that can be celebrated at Longmeadow Country Club:
Golf Tournaments: The club hosts various golf tournaments and competitions, including member-only events, charity fundraisers, and corporate outings.

Social Gatherings: Longmeadow Country Club organizes social events like themed parties, cocktail receptions, and holiday celebrations, fostering a sense of community among members.

Dining Experiences: Special dining events, such as wine tastings, chef's tasting menus, and holiday brunches, provide members with exceptional culinary experiences.

Family Events: Family-oriented gatherings like family golf days, children's parties, and family barbecues create opportunities for members of all ages to come together.

Member-Guest Events: These events often invite members to bring guests for a day of golf, socializing, and fun, strengthening relationships and introducing potential new members to the club.

Cultural Events: Longmeadow Country Club may organize cultural events, such as art exhibitions, music performances, or guest speaker series, to enrich the member experience beyond golf and social activities.

Fitness and Wellness Events: Health and wellness events, like fitness challenges, yoga sessions, and wellness workshops, promote healthy living and an active lifestyle.

Junior Programs and Camps: The club may offer various programs and camps for junior members, including golf clinics, tennis lessons, and other youth-oriented activities.

Charity and Philanthropic Events: Longmeadow Country Club often hosts charitable events and fundraisers to support local causes and give back to the community.

Weddings and Private Celebrations: The club's elegant and picturesque setting makes it an ideal venue for weddings, private parties, and corporate events.

Tennis Tournaments: For tennis enthusiasts, the club may organize tennis tournaments and social tennis events.
It's important to note that the specific events and their frequency may vary from year to year based on the club's programming and member interests.
Main Dining Room: The main dining room is often the club's primary dining area, offering an elegant and formal setting for members to enjoy fine dining experiences. This space is usually used for special occasions, holiday dinners, and formal events.

Grill Room or Pub: The grill room or pub is typically a more relaxed and casual dining area where members can enjoy a variety of classic dishes, sandwiches, salads, and other comfort foods in a less formal atmosphere.

Terrace or Patio: Many country clubs have outdoor dining areas, such as a terrace or patio, where members can enjoy their meals while taking in scenic views of the golf course or surrounding landscapes.

Private Dining Rooms: Longmeadow Country Club may have private dining rooms available for members to host intimate gatherings, business meetings, or special events with their guests.

Sunday Brunch: Some clubs offer a popular Sunday brunch, featuring an assortment of breakfast and lunch items and often accompanied by live music or entertainment.

Poolside Dining: During the warmer months, the club's poolside area might provide dining options for members looking to relax and enjoy a meal after a swim or sunbathing.

Catering and Banquet Services: Longmeadow Country Club is likely equipped to cater events such as weddings, private parties, and corporate functions, providing customized menus and event planning services.
Please note that the dining options and offerings can vary depending on the club's size, facilities, and culinary team's expertise. Longmeadow Country Club may offer a combination of these dining experiences, catering to various preferences and occasions for its members to enjoy.
Longmeadow Country Club Dress Code and Guest Policy
Here's a general outline of what a typical dress code at a private country club might include:
On the Golf Course:
Collared shirts for men (usually tucked in)
Slacks, Bermuda-length shorts, or golf skirts for women
Proper golf shoes (soft spikes) or athletic shoes
Golf-specific attire, avoiding denim, athletic shorts, and t-shirts
In the Clubhouse:
Neat and tidy attire, often referred to as "resort casual" or "country club casual"
Collared shirts, turtlenecks, or well-kept mock neck shirts for men
Dress shirts, blouses, and tops for women
Dress slacks, tailored shorts, skirts, or dresses for women
Dress shoes or neat, clean, and appropriate footwear
Prohibited Attire:
Denim clothing (jeans, shorts, skirts, etc.) unless specified as allowed for certain events or areas
Athletic wear, gym clothes, and workout attire
Torn or unkempt clothing
Beachwear (swimsuits, flip-flops, etc.) unless appropriate for specific pool or beach areas
Regarding the guest policy, private country clubs often have rules and guidelines regarding members bringing guests to the club. Guests are usually welcome, but they may need to be accompanied by a member, and there might be limitations on the number of times a guest can visit in a given period. Some clubs may also charge a guest fee for using certain facilities or participating in events.
Longmeadow Country Club stands as a timeless gem, blending tradition, excellence, and community spirit in the heart of Longmeadow, Massachusetts. With its meticulously designed championship golf course, distinguished amenities, and warm social atmosphere, the club offers a haven for golf enthusiasts and families alike. Through the years, Longmeadow Country Club has not only provided unforgettable golf experiences but also fostered cherished relationships and meaningful connections among its members.
As it continues to evolve and embrace the future, the club's enduring commitment to exceptional service, philanthropy, and camaraderie solidifies its place as a cherished destination for generations to come. Whether on the fairways, within the welcoming clubhouse, or at vibrant social gatherings, Longmeadow Country Club continues to write a rich and storied chapter in the annals of New England's prestigious country clubs.
Disclaimer: CountryClubMag.com is an independent resource and is not associated with any of the clubs on this website. Club initiation and membership cost information are estimates only and should not be relied upon for making club membership decisions.