Disclaimer: CountryClubMag.com is an independent resource and is not associated with any of the clubs on this website. Club initiation and membership cost information are estimates only and should not be relied upon for making club membership decisions.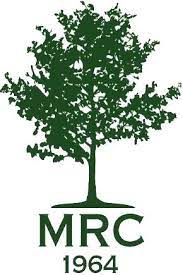 Welcome to the epitome of refined luxury and exclusive elegance at the Mill River Club in Oyster Bay, New York. Nestled amidst the picturesque landscapes of Long Island, this distinguished private club offers an unparalleled experience for those seeking the perfect blend of timeless sophistication and modern leisure.
Boasting a meticulously manicured golf course, state-of-the-art facilities, and a welcoming community of members, Mill River Club sets the stage for an indulgent escape from the ordinary. Whether you're an avid golfer or simply appreciate the finest amenities, Mill River Club invites you to immerse yourself in a world where impeccable service and breathtaking surroundings create an atmosphere of unparalleled excellence.
Mill River Club History and Founding
The Mill River Club, situated in the scenic enclave of Oyster Bay, New York, has a rich history steeped in tradition and exclusivity. Founded in 1891, this prestigious private club emerged as a testament to a vision of unparalleled luxury and recreational excellence. The club's founding members, driven by a shared passion for golf and an appreciation for the finer things in life, came together to establish a haven for those who seek both sporting prowess and refined social connections.
The architectural masterpiece that is the Mill River Club was crafted by Charles Blair Macdonald, a visionary in golf course design renowned for their ability to seamlessly integrate the natural beauty of the landscape into a challenging yet picturesque course. Charles Blair Macdonald skillfully laid out the course, harmonizing strategic elements with the existing topography to create a golfing experience that is both challenging and aesthetically captivating.
Over the years, the Mill River Club has evolved into a symbol of exclusivity, drawing members who appreciate not only the superbly designed golf course but also the luxurious amenities and a sense of community that defines the club. It stands as a testament to a legacy of excellence, blending a storied past with a commitment to providing an exceptional experience for generations to come.
Famous Golf Tournament held at Mill River Club
The Mill River Club Oyster Bay in New York is a famous golf club that has hosted many prestigious tournaments over the years. One of the most famous is the BMW Championship, which is part of the PGA Tour's FedExCup Playoffs. The tournament is held annually in the fall and features some of the best golfers in the world.
The Mill River Club Oyster Bay is a challenging course that requires golfers to use all parts of their game. The course is known for its narrow fairways, undulating greens, and strategic bunkers. The course also features some stunning views of the Long Island Sound.
The BMW Championship has been held at the Mill River Club Oyster Bay since 2016. In that time, the tournament has been won by some of the biggest names in golf, including Dustin Johnson, Justin Thomas, and Bryson DeChambeau.
The 2023 BMW Championship will be held at the Mill River Club Oyster Bay from September 21-24. The tournament will be televised live on NBC and Golf Channel.
Mill River Club Membership Costs and Dues
The estimated membership costs and dues for the Mill River Club in Oyster Bay, New York, are as follows: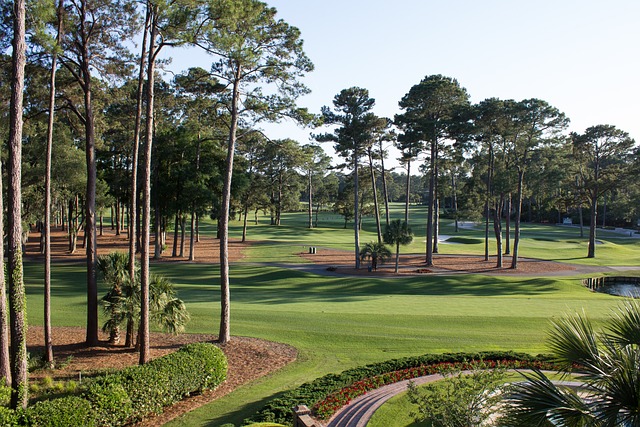 Initiation fee: $250,000
Monthly dues: $2,500
Food and beverage minimum: $1,500 per month
These figures are estimates only, and the actual costs may vary depending on the individual's membership type and other factors.
The Mill River Club is a private golf and country club with a reputation for being one of the most exclusive in the country. Its membership is limited to just a few hundred families, and the club's facilities are top-notch, including an 18-hole golf course, a tennis center, a swimming pool, and a clubhouse with multiple dining options.
The club's high membership fees and dues are reflective of its exclusivity and the quality of its amenities. However, it is important to note that membership in the Mill River Club is also a valuable investment, as it can provide access to a network of wealthy and influential individuals.
Here are some rumors about the membership costs and dues at the Mill River Club:
The initiation fee is rumored to be as high as $500,000.
The monthly dues are rumored to be as high as $5,000.
The food and beverage minimum is rumored to be as high as $2,500 per month.

Mill River Club Amenities
Private clubs of this nature typically provide a range of upscale amenities to cater to the interests and preferences of their members. Here are some common amenities you might find at a prestigious private club like the Mill River Club:
Golf Course: Private country clubs often feature meticulously maintained golf courses designed by renowned architects, providing members with a challenging and enjoyable golfing experience.

Clubhouse: A luxurious clubhouse serves as the central hub for socializing, dining, and relaxation. It may include fine dining restaurants, casual dining options, lounges, and event spaces.

Tennis Facilities: Many private clubs offer well-maintained tennis courts with opportunities for both recreational play and organized competitions.

Fitness and Wellness: Fitness facilities, including state-of-the-art gyms, spas, and wellness programs, contribute to the overall well-being of members.

Swimming Pool: A swimming pool provides a refreshing and recreational space for members during the warmer months.

Social Events: Private clubs often organize social events, parties, and gatherings to foster a sense of community among members.

Exclusive Events: Some clubs host exclusive events such as golf tournaments, charity galas, and member-only gatherings.

Junior Programs: Family-friendly clubs may offer programs and activities for younger members, including junior golf clinics and other sports or educational programs.

Mill River Club Event Information and Dining Options
The Mill River Club, like many private clubs, typically hosts a variety of events and celebrations to engage its members and foster a sense of community. While specific events may vary from year to year, here are some common types of celebrations and activities that private clubs often organize:
Golf Tournaments: Members may participate in or attend exclusive golf tournaments, ranging from friendly competitions to more formal events.

Holiday Celebrations: Clubs often organize special events and parties for major holidays, such as Fourth of July, Thanksgiving, and Christmas.

Social Mixers: Informal gatherings, mixers, or happy hours provide members with opportunities to socialize and build connections.

Themed Parties: Clubs may host themed parties or costume events, adding a fun and festive element to social gatherings.

Charity Events: Many clubs engage in philanthropy by organizing charity galas, fundraisers, or events supporting local causes.

Cultural Events: Members with shared interests in art, literature, or music might enjoy cultural events such as art exhibitions, book clubs, or musical performances.

Family Days: Family-friendly events, including picnics, outdoor activities, or kid-friendly celebrations, strengthen the sense of community among members and their families.

Educational Programs: Clubs may host lectures, workshops, or seminars on topics of interest, providing educational and enriching experiences for members.

Sports Events: Besides golf, clubs may organize or sponsor other sports events, such as tennis tournaments or fitness challenges.

Anniversary Celebrations: Milestone anniversaries of the club itself or significant member milestones might be celebrated with special events.
Private clubs often provide a range of dining options to cater to the diverse preferences of their members. Here are common dining features you might find at private clubs:
Fine Dining Restaurant: Many private clubs boast an upscale, formal dining restaurant within the clubhouse. This venue often offers an elegant ambiance, a diverse menu, and a selection of fine wines.

Casual Dining or Grill Room: For a more relaxed atmosphere, clubs may have a casual dining area or a grill room. This space is typically more informal, offering a menu with a variety of options for members.

Private Dining Rooms: Exclusive dining rooms may be available for members who wish to host private events, celebrations, or business meetings within the club.

Outdoor Dining: Weather permitting, private clubs often provide outdoor dining options, allowing members to enjoy meals while surrounded by the club's scenic surroundings.

Bar and Lounge Areas: Clubs commonly have bar and lounge areas where members can unwind, enjoy cocktails, and socialize with fellow members in a more casual setting.

Catering Services: Many private clubs offer catering services for special events, both within the club and off-site. This allows members to host gatherings with the convenience of professional catering.

Specialty Menus and Events: Some clubs may feature specialty menus or themed dining events periodically, providing members with unique culinary experiences.

Mill River Club Dress Code and Guest Policy
Dress codes and guest policies at private clubs like the Mill River Club are typically designed to maintain a certain level of decorum and uphold the club's atmosphere.
Here's a general outline of what you might expect:
Dress Code:
Golf Course: Proper golf attire is often required on the golf course. This typically includes collared shirts, tailored shorts or pants, and golf shoes. Denim, T-shirts, and athletic wear may be restricted.

Clubhouse and Dining Areas: The dress code for indoor areas, including the clubhouse, restaurants, and lounges, is often more formal. Members and guests may be expected to wear business casual or upscale casual attire. Some clubs may have specific guidelines regarding jackets, ties, or dresses for certain events or dining areas.

Swimming Pool and Fitness Facilities: Appropriate swimwear is generally required at the pool, and fitness facilities may have specific dress codes, such as athletic wear and closed-toe shoes.
Guest Policy:
Member Sponsorship: Guests at private clubs are often required to be sponsored by a member. The sponsoring member may be responsible for the behavior and adherence to club policies of their guests.

Reservation Requirements: Some clubs may have policies regarding reservations for guests, especially for dining or specific events. It's advisable to check in advance and ensure that reservations are made as needed.

Limitations on Frequency: Clubs may have limitations on how frequently the same guest can visit within a certain time frame to maintain the exclusivity of the membership.

Registration and Identification: Guests may need to register upon arrival, and some clubs may request identification for security purposes.
Mill River Club stands as a distinguished haven of refined elegance and exclusive leisure in Oyster Bay, New York. With a rich history, a meticulously designed golf course, and a commitment to providing unparalleled amenities, this private club invites members to immerse themselves in a world where timeless sophistication meets modern recreation.
From upscale dining options to a calendar of diverse events, the Mill River Club offers not just a golfing experience but a holistic lifestyle that resonates with those seeking the epitome of luxury and community. As the club continues to evolve and thrive, it remains a beacon of excellence, weaving together a tapestry of social connections, sporting prowess, and memorable experiences for its discerning members.
Disclaimer: CountryClubMag.com is an independent resource and is not associated with any of the clubs on this website. Club initiation and membership cost information are estimates only and should not be relied upon for making club membership decisions.