Disclaimer: CountryClubMag.com is an independent resource and is not associated with any of the clubs on this website. Club initiation and membership cost information are estimates only and should not be relied upon for making club membership decisions.
The Hinsdale Golf Club is a prestigious private golf club located in Clarendon Hills, Illinois. Founded in 1898, it is one of the oldest golf clubs in the Chicago area and has a rich history and tradition. The club also offers practice facilities, including a driving range, putting greens, and practice bunkers, allowing golfers to refine their skills. The club prides itself on providing a friendly and inclusive atmosphere for its members, fostering a sense of community and camaraderie among golf enthusiasts. Members have access to a range of exclusive events, tournaments, and social activities throughout the year.
In addition to its exceptional golfing facilities, the Hinsdale Golf Club provides a variety of amenities for its members. The clubhouse is an elegant and welcoming space where members can relax, socialize, and enjoy fine dining. Hinsdale Golf Club is renowned for its exceptional golf course, timeless charm, and commitment to delivering a top-notch golfing experience for its members.
Hinsdale Golf Club History and Founding
The Hinsdale Golf Club has a long and storied history that dates back to its founding in 1898. It was established by a group of prominent businessmen and golf enthusiasts from the Hinsdale area, a suburb of Chicago, Illinois. The founding members sought to create a private golf club that would provide a high-quality golfing experience and a venue for social gatherings.
The club initially leased a nine-hole course located in Hinsdale and later expanded to 18 holes. In 1903, renowned golf course architect Donald Ross was commissioned to design a new course for the club on its current site in Clarendon Hills, just a few miles west of Hinsdale. Ross was well-known for his masterful designs that integrated the natural landscape and emphasized strategic shot-making.
Under Ross's direction, the Hinsdale Golf Club's course took shape, featuring rolling fairways, strategic bunkering, and subtly contoured greens. The course opened for play in 1904 and quickly gained a reputation as one of the finest courses in the region.
Over the years, the Hinsdale Golf Club has hosted numerous prestigious golf events and tournaments, attracting top players from around the country. The club's course has undergone several renovations and updates to maintain its quality and challenge while preserving the integrity of Ross's original design.
The Hinsdale Golf Club has remained a private and exclusive institution throughout its history. Membership is limited and granted through invitation only, ensuring a tight-knit community of golf enthusiasts who share a passion for the game and a love for the club's traditions.
As the club approaches its 125th anniversary, it continues to thrive as a premier golfing destination, upholding its legacy of excellence and providing a welcoming and enjoyable experience for its members.
Famous Golf Tournament held at Hinsdale Golf Club
While the Hinsdale Golf Club has a rich history of hosting various golf events and tournaments, there is no widely recognized or famous golf tournament that is exclusively associated with the club. The club has primarily focused on providing its members with exceptional golfing experiences and maintaining its status as a premier private golf club in the Chicago area.
That being said, the Hinsdale Golf Club has hosted several notable events and competitions throughout its existence. These include invitational tournaments, member-exclusive competitions, and regional golf events. While these events may not have gained widespread fame beyond the local golfing community, they have played an important role in the club's history and provided memorable experiences for participants.
It's worth noting that the club's historical significance lies more in its architectural heritage, with the course designed by Donald Ross, one of the most esteemed golf course architects of his time. The focus at Hinsdale Golf Club has always been on providing a high-quality golfing experience for its members rather than hosting high-profile tournaments.
While the club's golf course may not have been the stage for nationally recognized tournaments, it continues to be highly regarded for its challenging layout, meticulous maintenance, and commitment to preserving Ross's design principles.
Hinsdale Golf Club Membership Costs and Dues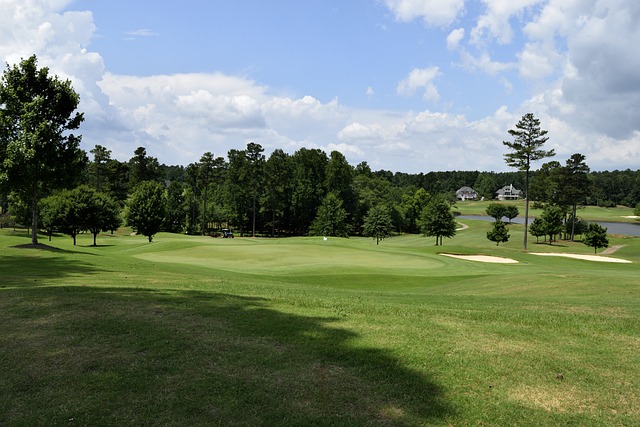 As a private country club, Hinsdale Golf Club does not publicly disclose its membership costs and dues. However, it is known that membership at the club is by invitation only, and prospective members must be sponsored by a current member.
However, it is widely known that membership to the club is by invitation only and is limited to a select number of individuals and families. However, estimated initiation fees of approximately $5,000 – $100,000 and rumored annual fees of around $1,000 – $10,000, though these are merely speculation, of course, as the costs are kept private.
The club typically sets its membership fees and dues based on factors such as amenities offered, maintenance costs, and other operational considerations. These fees can vary widely depending on the type of membership (e.g., full golf, social), the initiation process, and any additional privileges or services included.
Hinsdale Golf Club Amenities
The Hinsdale Golf Club offers a range of amenities to enhance the experience of its members. While specific offerings may vary over time, here are some common amenities that the club may provide:
Golf Course: The club features an 18-hole championship golf course designed by Donald Ross. The meticulously maintained course offers a challenging and enjoyable experience for golfers of all skill levels.

Practice Facilities: The club may provide practice facilities, including a driving range, putting greens, and practice bunkers. These facilities allow members to refine their skills and warm up before a round.

Clubhouse: The clubhouse serves as the social hub of the club, providing a comfortable and elegant space for members to relax, dine, and socialize. It may include dining areas, lounges, and meeting rooms.

Dining: The club may offer various dining options, ranging from casual to fine dining experiences. Members can enjoy delicious meals prepared by skilled chefs, and the clubhouse may feature both indoor and outdoor dining areas.

Social Events: The country club organizes a variety of social events throughout the year to foster a sense of community among its members. These events may include holiday parties, themed dinners, wine tastings, and more.

Tennis Courts: Some private golf clubs, including the Hinsdale Golf Club, may have tennis facilities available for members. This can include well-maintained tennis courts and organized tennis programs.

Swimming Pool: A swimming pool facility can be a common amenity at private golf clubs. It provides a refreshing spot for members and their families to relax and cool off during the summer months.

Fitness Center: The club might have a fitness center equipped with exercise machines, and weights, and possibly offer fitness classes or personal training services.

Pro Shop: The Pro Shop offers a selection of golf equipment, apparel, and accessories for members to purchase. It may also provide services such as club fitting and professional advice from golf experts.
It's important to note that specific amenities and their availability can vary, so it's best to reach out to the Hinsdale Golf Club directly for the most accurate and up-to-date information on their amenities./h2
Hinsdale Golf Club Event Information and Dining Options
The Hinsdale Golf Club offers a variety of events and celebrations that cater to the interests and preferences of its members. While specific events may vary from year to year, here are some examples of the types of events that could be celebrated at the club:
Golf Tournaments: The club may organize various golf tournaments throughout the year, including member-exclusive competitions, interclub matches, or charity fundraisers. These tournaments can be a great way for members to showcase their skills, compete, and enjoy friendly camaraderie on the golf course.

Member-Guest Events: Member-guest events are often organized to allow members to invite guests to the club and enjoy a day of golf, socializing, and friendly competition. These events can include special golf formats, cocktail receptions, dinners, and awards ceremonies.

Holiday Celebrations: The club may host festive events and gatherings to celebrate holidays such as Christmas, New Year's, Thanksgiving, or Independence Day. These celebrations could feature special meals, themed parties, live entertainment, and family-friendly activities.

Themed Dinners and Parties: The club might organize themed dinners and parties throughout the year. These could include wine-pairing dinners, culinary events featuring guest chefs, themed costume parties, or cultural celebrations. Such events provide opportunities for members to indulge in unique dining experiences and socialize with fellow club members.

Educational and Cultural Events: The club might offer educational and cultural events that enrich members' experiences. This could include guest speaker presentations, art exhibits, wine tastings, or workshops related to golf techniques, fitness, or wellness.

Family-oriented Events: The club could organize family-oriented events aimed at engaging members of all ages. These might include family golf tournaments, pool parties, children's activities, and holiday events specifically designed for families to enjoy together.
It's important to note that the specific events and celebrations offered by the Hinsdale Golf Club can vary from year to year and are subject to change.
Hinsdale Golf Club, private golf clubs typically offer a range of dining options to cater to their members' needs and preferences. Here are some common dining options that may be available at the Hinsdale Golf Club:
Formal Dining: The club may have a formal dining room that offers an elegant and upscale atmosphere for special occasions, fine dining experiences, and celebrations. This setting often provides a refined ambiance and a menu featuring gourmet cuisine and sophisticated dishes.

Casual Dining: Many private golf clubs also have a more relaxed and casual dining area where members can enjoy a casual meal or grab a quick bite after a round of golf. This area typically offers a more laid-back atmosphere and a menu with a variety of options, including sandwiches, salads, burgers, and other casual fare.

Bar/Lounge Area: The club may have a bar or lounge area where members can socialize, relax, and enjoy drinks. This space often provides a comfortable and inviting setting for members to unwind, watch sporting events, or engage in conversation. It may also offer a bar menu with appetizers, light bites, and a selection of beverages, including cocktails, beer, and wine.

Outdoor Dining: Private golf clubs with scenic surroundings may offer outdoor dining options, such as patios or terraces, where members can enjoy their meals while taking in the beautiful views of the golf course or surrounding landscapes. Outdoor dining areas provide a refreshing and picturesque setting, particularly during favorable weather conditions.
It's important to note that the specific dining options, menus, and availability may vary at the Hinsdale Golf Club. To obtain the most accurate and up-to-date information regarding the dining options available.
Hinsdale Golf Club Dress Code and Guest Policy
Hinsdale Golf Club typically has a dress code in place to maintain a certain level of decorum and ensure a pleasant environment for all members and guests. While the specific dress code requirements may vary, here are some general guidelines that are commonly followed at country clubs:
Dress Code: Private golf clubs often have a dress code in effect to ensure that members and guests maintain a neat and appropriate appearance. The dress code typically applies to both the golf course and the clubhouse. Common elements of a dress code at a private golf club may include:
Golf Course Attire: Proper golf attire is usually required on the golf course. This typically includes collared shirts or golf-specific mock necks for men, and collared shirts or appropriate tops for women. T-shirts, tank tops, denim, and athletic shorts may be prohibited. Golf shoes or soft-spiked shoes are often required on the course.

Clubhouse Attire: The dress code in the clubhouse may vary, but it generally requires more formal or business-casual attire. This can include slacks, tailored shorts, collared shirts, dresses, skirts, and appropriate footwear. Some clubs may have specific guidelines for formal dining areas or certain events.
Guest Policy: Private golf clubs typically have a guest policy that regulates the access and privileges extended to non-members. The guest policy can vary among clubs, but it usually includes the following aspects:
Member Sponsorship: Guests are typically required to be sponsored by a member of the club. The member is responsible for accompanying and introducing their guests during their visit.

Limitations on Guests: The club may have restrictions on the number of times a guest can visit within a specific timeframe or limitations on the number of guests a member can bring at once.

Usage and Fees: Guests may be subject to certain usage restrictions, such as limited access to certain facilities or tee time availability. Additionally, there may be guest fees associated with a visitor's use of club amenities.
It's important to note that these guidelines are general and may not reflect the specific policies of the Hinsdale Golf Club.
Disclaimer: CountryClubMag.com is an independent resource and is not associated with any of the clubs on this website. Club initiation and membership cost information are estimates only and should not be relied upon for making club membership decisions.