Disclaimer: CountryClubMag.com is an independent resource and is not associated with any of the clubs on this website. Club initiation and membership cost information are estimates only and should not be relied upon for making club membership decisions.
Shannopin Country Club, nestled in the picturesque landscapes of Pittsburgh, Pennsylvania, is a distinguished haven for golf and leisure enthusiasts. This exclusive club, founded in 1920, boasts a rich history and a timeless elegance that has made it a cherished landmark in the region. With its meticulously manicured golf courses, state-of-the-art amenities, and a commitment to fostering a vibrant community, Shannopin Country Club offers an unparalleled experience for members and guests alike.
Whether you're an avid golfer, a connoisseur of fine dining, or simply seeking a tranquil escape from the hustle and bustle of city life, Shannopin Country Club beckons with its timeless charm and modern allure.
Shannopin Country Club History and Founding
Shannopin Country Club, with its storied history and timeless charm, was founded in 1920. The club was conceived by a group of local Pittsburgh visionaries who shared a passion for golf and the desire to create a premier destination for like-minded enthusiasts.
The original 18-hole golf course at Shannopin was designed by the esteemed architect, Willie Park Jr. Park, a renowned Scottish golf course architect and two-time Open Champion, brought his expertise to the project, crafting a course that would challenge and delight golfers of all skill levels. His design integrated the natural beauty of the surrounding landscape, offering sweeping views of the Ohio River Valley and providing a serene and challenging golfing experience.
Over the years, Shannopin Country Club has continued to evolve and grow, enhancing its facilities, amenities, and membership offerings while preserving the rich heritage and traditions that have made it a beloved institution in the Pittsburgh area. Today, Shannopin stands as a testament to the enduring legacy of its founders and the artistry of Willie Park Jr., offering a blend of history and modernity that continues to enchant and captivate members and visitors alike.
Famous Golf Tournament held at Shannopin Country Club
The Shannopin Country Club in Pittsburgh, Pennsylvania, gained significant recognition in the world of golf when it hosted the 1975 PGA Championship. This prestigious golf tournament, organized by the Professional Golfers' Association of America (PGA), brought together some of the sport's top talents to compete on the club's challenging and picturesque golf course.
The 1975 PGA Championship at Shannopin is particularly notable for the thrilling showdown between Jack Nicklaus and Andy North. Nicklaus, one of golf's all-time legends, secured his fifth PGA Championship title with a dramatic victory, defeating North in a playoff. This memorable tournament left an indelible mark on Shannopin's history and showcased the club's ability to host top-tier golf events.
The 1975 PGA Championship solidified Shannopin Country Club's reputation as a venue capable of hosting major golf tournaments, and it remains a celebrated part of the club's heritage in the world of golf.
Shannopin Country Club Membership Costs and Dues
Shannopin Country Club is a private country club located in Pittsburgh, Pennsylvania. It offers a variety of membership categories, each with its own unique benefits and privileges. All memberships include usage by the member, spouse, and children 18 and under.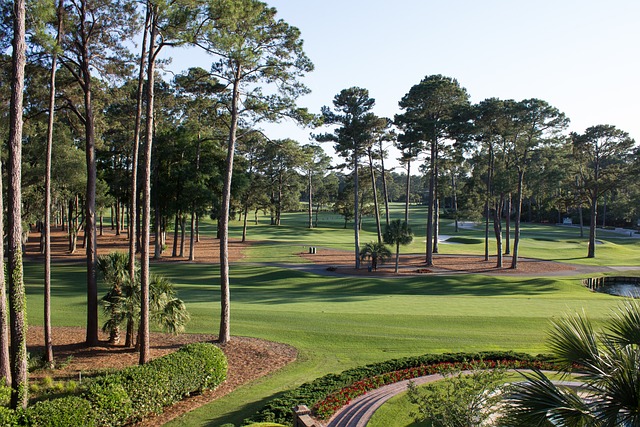 The estimated and rumored membership costs and dues for Shannopin Country Club are as follows:
Initiation Fee: $10,000-$20,000
Monthly Dues: $500-$1,000
It is important to note that these are just estimates and rumors, and the actual membership costs and dues may vary depending on the type of membership and other factors.
Here are some additional things to keep in mind about Shannopin Country Club membership:
Equity status is required for a golf membership but not required for Social.
Members pay only a cart or caddy fee to play the golf course.
The club is open 11 months of the year, closing only in January.
New members have immediate access to the club for 30 days until dues begin.
Members are permitted to bring guests or clients to the club, but guest fees apply to the golf course, paddle tennis facilities, and the swimming pool complex.

Shannopin Country Club Amenities
Shannopin Country Club offers a range of amenities and facilities to cater to the diverse interests and preferences of its members.
Here are some of the typical amenities you might find at a country club like Shannopin:
Golf Courses: Shannopin is renowned for its 18-hole golf course, designed by Willie Park Jr. It provides a challenging and picturesque setting for golf enthusiasts. The club may also have practice facilities and a pro shop.
Clubhouse: The clubhouse is often the heart of the country club, providing dining, social, and event spaces. Members can enjoy fine dining, casual meals, and social gatherings in this elegant setting.
Tennis Courts: Country clubs often feature tennis facilities, including well-maintained courts and possibly tennis instruction.
Swimming Pool: A swimming pool area can be a popular spot for members to relax and cool off during the summer months.
Fitness Center: Many country clubs have fitness facilities with various exercise equipment, group fitness classes, and personal training options.
Social Events: Shannopin likely hosts a variety of social events, including themed parties, galas, and holiday celebrations for members to enjoy.
Private Event Spaces: The club may offer private event spaces for weddings, meetings, and special occasions.
Junior Programs: Some clubs offer junior golf and tennis programs to encourage and develop young talent.
Spa and Wellness Services: Higher-end country clubs may offer spa and wellness services for members' relaxation and self-care.
Club Pro and Lessons: Many clubs have a club professional who can provide golf or tennis lessons to members looking to improve their skills.
Dining Facilities: Members can enjoy a range of dining options, from casual to formal, with menus that often reflect the culinary expertise of the club's chefs.
Membership Events: Special events, such as member-guest tournaments, wine tastings, and holiday celebrations, can be part of the club's offerings.

Shannopin Country Club Event Information and Dining Options
Shannopin Country Club offers a variety of events and occasions that members can celebrate at the club.
Here are some common types of events and celebrations that members can enjoy at a country club like Shannopin:
Golf Tournaments: Shannopin often hosts a variety of golf tournaments and competitions, including member-guest tournaments, club championships, and charity golf events.
Dining Events: Members can celebrate special occasions with themed dining events, such as holiday dinners, wine and dine nights, and gourmet tasting experiences.
Social Gatherings: The club may organize social events like cocktail parties, happy hours, and mixers to foster a sense of community among members.
Holiday Celebrations: Shannopin Country Club typically hosts events and celebrations for major holidays like Thanksgiving, Christmas, New Year's Eve, and more.
Family Days: Family-friendly events are often organized, including family brunches, children's activities, and family sports days.
Corporate Meetings and Retreats: Members can host business meetings, conferences, and corporate retreats in the club's private event spaces.
Weddings and Special Occasions: Shannopin may provide a beautiful backdrop for weddings, anniversaries, birthdays, and other significant life events.
Tennis Tournaments and Socials: If the club has tennis facilities, members can participate in and celebrate tennis tournaments and social events.
Pool Parties: During the summer months, pool parties and poolside gatherings may be organized for members and their families.
Theme Nights: Theme nights with entertainment, music, and special menus may be featured throughout the year, offering a unique dining and social experience.
Junior Programs and Events: Shannopin may host events and programs for junior members, including golf and tennis clinics, youth camps, and junior tournaments.
The dining options at Shannopin Country Club can vary, but typically, private country clubs offer a range of dining experiences to cater to the preferences of their members.
Here are common dining choices you might find at a club like Shannopin:
Fine Dining: Shannopin Country Club likely has a formal dining room offering an elegant and upscale dining experience. This is often used for special occasions, fine dining evenings, and member gatherings.
Casual Dining: For a more relaxed atmosphere, the club may have a casual dining area such as a grill room, lounge, or bistro where members can enjoy more informal meals, including sandwiches, salads, and lighter fare.
Outdoor Dining: Many country clubs, including Shannopin, offer outdoor dining options on patios, terraces, or verandas. This provides members with a chance to dine al fresco while enjoying the club's scenic views.
Snack Bars: Some clubs have snack bars or snack areas for quick bites between rounds of golf, tennis matches, or after a swim.
Special Event Menus: The club may create special menus for holidays, seasonal celebrations, and themed dining events. These can include special prix-fixe menus, wine-pairing dinners, and more.
Private Dining: Shannopin Country Club often provides private dining rooms and event spaces for members to host private gatherings, parties, and special events. These spaces can be reserved for personal celebrations or business meetings.
Catering Services: Members may have access to catering services for events held at the club, both on and off-site. This can include weddings, banquets, and other special occasions.
Member Events: The club frequently hosts member-specific events, such as cocktail parties, wine tastings, and member appreciation nights, which often include special dining options.

Shannopin Country Club Dress Code and Guest Policy
The dress code and guest policy at Shannopin Country Club are designed to maintain a certain level of decorum and ensure a pleasant atmosphere for all members and their guests.
Here's a general idea of what you might expect:
Dress Code:
Golf Attire: Appropriate golf attire, such as collared shirts, slacks or golf shorts, and golf-specific shoes, is typically required on the golf course. The use of denim, cargo shorts, and athletic wear on the golf course is usually discouraged.
Casual Dining: For casual dining areas, such as the grill room or lounge, country club members and guests may wear smart casual attire, which often includes neat, clean, and presentable clothing. This might allow for collared shirts, casual slacks, and casual shoes, but still prohibits athletic wear and overly casual clothing like swimwear or flip-flops.
Fine Dining: The formal dining room often has a more formal dress code, which might include a requirement for jackets, collared shirts, and dress shoes for gentlemen. Ladies typically wear elegant and tasteful attire.
Tennis and Fitness: Appropriate athletic attire is generally expected for the tennis courts and fitness center.
Guest Policy:
Shannopin Country Club usually has a guest policy that allows members to bring guests to the club. However, there are typically guidelines and limitations in place. Some common elements of a guest policy might include:
Guest Limit: Members may be allowed to bring a certain number of guests, and this number can vary depending on the type of membership and the club's policies.
Registration: Members are usually required to register their guests in advance or upon arrival, so the club can keep track of who is on the premises.
Fees: There might be guest fees associated with bringing non-member guests to the club, especially for activities like golf or dining. These fees can vary.
Responsibility: Members are usually responsible for ensuring that their guests adhere to the club's rules and policies.
Reciprocal Clubs: Some country clubs have reciprocal agreements with other clubs, allowing members to visit and use the facilities of partner clubs.
Shannopin Country Club in Pittsburgh, Pennsylvania, stands as a cherished institution where timeless tradition and modern amenities seamlessly converge. Founded in 1920 and designed by the renowned architect Willie Park Jr., Shannopin has established itself as a premier destination for golf enthusiasts, offering a challenging and scenic course.
Its diverse amenities, including fine and casual dining, tennis, a clubhouse for special events, and more, cater to the varied interests of its members. With a rich history of hosting prestigious golf tournaments and a commitment to creating a vibrant and inclusive community, Shannopin Country Club continues to be a celebrated haven where members and guests can indulge in the finest experiences in a captivating and serene setting.
Disclaimer: CountryClubMag.com is an independent resource and is not associated with any of the clubs on this website. Club initiation and membership cost information are estimates only and should not be relied upon for making club membership decisions.