Disclaimer: CountryClubMag.com is an independent resource and is not associated with any of the clubs on this website. Club initiation and membership cost information are estimates only and should not be relied upon for making club membership decisions.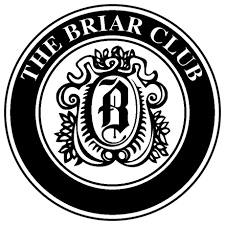 Nestled amidst the vibrant cityscape of Houston, Texas, The Briar Club stands as a cherished haven of elegance and exclusivity. With a rich history dating back to its establishment in 1949, this private club has become an integral part of the city's social fabric. A timeless oasis where sophistication meets southern charm, The Briar Club is renowned for its exceptional amenities, world-class dining experiences, and warm, welcoming community.
Whether you're seeking a refined dining experience, a round of golf on a meticulously landscaped course, or a luxurious setting for your special events, The Briar Club offers an unparalleled destination for those who appreciate the finest things in life. Welcome to The Briar Club, where tradition meets modern luxury in the heart of Houston.
The Briar Club History and Founding
The Briar Club, a Houston institution of refined leisure and community, was founded in 1949. This private club was conceived during a time when Houston was experiencing significant growth and transformation, both economically and culturally. It was established as a response to the city's growing demand for a distinguished gathering place where individuals and families could come together in an atmosphere of elegance and camaraderie.
The architectural vision behind The Briar Club was realized by none other than renowned architect John Staub. John Staub, a prominent figure in the field of architecture during the early to mid-20th century, was known for his exceptional ability to blend traditional design elements with a regional aesthetic. His work was characterized by timeless elegance and an understanding of the unique character of the spaces he created.
Under Staub's skillful guidance, The Briar Club was designed to exude a sense of Southern charm and sophistication. The architecture incorporated elements of the classic Southern plantation style, seamlessly blending them with the modern amenities and functionality required for a premier private club.
Throughout its history, The Briar Club has evolved and expanded its facilities, continuously enhancing its offerings to meet the changing needs and desires of its members. Today, it remains a testament to John Staub's enduring legacy as an architect and continues to thrive as a cherished establishment in the heart of Houston, embodying the spirit of community and tradition.
Famous Golf Tournament held at The Briar Club
The most famous golf tournament held at The Briar Club in Houston, Texas is the Vivint Houston Open. It is a PGA Tour event that has been played at the club since 2017. The tournament was previously known as the Shell Houston Open and was played at various courses in the Houston area from 1947 to 2016.
The Vivint Houston Open is a four-round tournament with a total purse of $7.5 million. It is typically played in late March or early April. The field consists of 132 professional golfers, including the top 65 players in the world rankings.
The tournament has been won by some of the biggest names in golf, including Arnold Palmer, Jack Nicklaus, Tom Watson, and Tiger Woods. In 2023, the tournament was won by American golfer Scottie Scheffler.
The Vivint Houston Open is a popular event for both fans and players. The course is known for its challenging layout and its excellent condition. The tournament also features a strong field of players, which makes it one of the most exciting events on the PGA Tour schedule.
In addition to the Vivint Houston Open, The Briar Club has also hosted a number of other prestigious golf tournaments over the years, including the following:
The Senior PGA Tour Championship (1982-1985)
The LPGA Championship (1975-1977)
The U.S. Men's Amateur Championship (1966)
The U.S. Women's Amateur Championship (1965)
The Briar Club is one of the most prestigious country clubs in the United States. It is known for its excellent golf course, its elegant clubhouse, and its commitment to excellence in everything it does. The club has hosted some of the biggest names in golf over the years, and it continues to be a popular destination for both professional and amateur golfers alike.
The Briar Club Membership Costs and Dues
The Briar Club is a private swim and tennis club located in the River Oaks area of Houston, Texas. It is one of the most exclusive and prestigious clubs in the city, and its membership costs are accordingly high.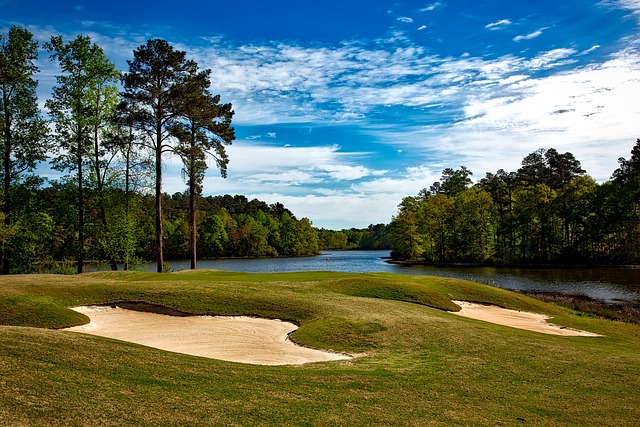 Estimated and rumored membership costs and dues for The Briar Club Houston TX:
Initiation fee: $35,000
Monthly dues: $400
These numbers are based on information from a variety of sources, including news articles, online forums, and social media. It is important to note that the club's membership committee has the final say on all new members, and they may waive or reduce the initiation fee for certain candidates.
Rumors:
There are some rumors that the initiation fee for The Briar Club is actually higher than $35,000 and that monthly dues can be closer to $500. However, there is no concrete evidence to support these claims.
It is also rumored that the club has a waiting list for new members and that it can take several years to get in. However, this rumor is also difficult to confirm or deny.
Overall, the Briar Club is a very exclusive and expensive club to join. The initiation fee and monthly dues are both quite high, and there is a possibility that there is a waiting list for new members. However, the club offers a variety of amenities and activities for its members, and it is considered to be one of the best private clubs in Houston.
The Briar Club Amenities
The Briar Club in Houston, Texas, offers a wide range of amenities and facilities to cater to the diverse interests and preferences of its members. The club provided the following amenities:
Golf Course: The Briar Club features a beautifully landscaped golf course for members to enjoy. It's a popular destination for golf enthusiasts, offering both leisurely rounds and competitive play.
Tennis Courts: Tennis enthusiasts can make use of well-maintained tennis courts, where members can play and participate in organized leagues and tournaments.
Swimming Pools: The country club typically offers swimming pools, which provide a refreshing and relaxing environment for members and their families during the hot Houston summers.
Fitness Center: The Briar Club provides a fitness center equipped with state-of-the-art exercise equipment and facilities for members looking to maintain an active lifestyle.
Dining and Socializing: The club typically features multiple dining options, including formal and casual dining areas, as well as private event spaces. Members can enjoy a variety of culinary experiences and social gatherings.
Social Events: The Briar Club often hosts a wide range of social events, including themed parties, holiday celebrations, and special events for members to connect and enjoy the club's vibrant community.
Spa and Wellness Services: Some private clubs offer spa and wellness services, including massages, facials, and other treatments to help members relax and rejuvenate.
Youth and Family Programs: The club typically offers programs and activities for children and families, including youth sports leagues, summer camps, and family-friendly events.
Meeting and Event Spaces: Members may have access to meeting and event spaces for business meetings, special occasions, and private gatherings.
Member Services: The club typically provides attentive member services to ensure that members have a pleasant experience and receive assistance with their needs.
The Briar Club Event Information and Dining Options
The Briar Club typically offers a variety of events and occasions for members to celebrate and enjoy throughout the year. While the specific events may vary from year to year, here are some common types of events that members at The Briar Club might celebrate:
Holiday Celebrations: The club often hosts special events and parties for major holidays such as Thanksgiving, Christmas, New Year's Eve, Easter, and Independence Day. These celebrations may include festive dinners, parties, and activities for families.
Themed Parties: Members may have the opportunity to attend themed parties and events, such as costume parties, masquerade balls, and other creative and fun gatherings.
Golf Tournaments: For golf enthusiasts, The Briar Club typically organizes various golf tournaments and events, including member-guest tournaments, charity golf outings, and championship events.
Tennis Tournaments: Tennis tournaments and leagues are often held for members who enjoy the sport, allowing them to compete and showcase their skills.
Pool Parties: During the warmer months, pool parties and poolside events are common, providing a great way for families and members to relax and enjoy the outdoors.
Wine Tastings and Pairing Dinners: Wine enthusiasts may have the opportunity to participate in wine tastings and wine pairing dinners, where they can sample a selection of fine wines paired with gourmet cuisine.
Live Music and Entertainment: The club often hosts live music performances, jazz nights, and other entertainment events where members can enjoy music and dancing.
Fitness and Wellness Events: Members interested in fitness and wellness may participate in health and wellness events, yoga classes, and fitness challenges.
Family-Friendly Events: The Briar Club typically offers events designed for families, including family brunches, picnics, and activities for children.
Private Events: Members can celebrate their personal milestones by hosting private events at the club, such as weddings, anniversaries, and birthday parties.
Cultural and Educational Events: Some clubs organize cultural and educational events, such as art exhibitions, lectures, and cooking classes, to engage members in various interests.
Charity and Fundraising Events: The club may host charity events and fundraisers to support local causes and charities.
The dining options at The Briar Club in Houston, Texas, are typically designed to cater to a range of preferences, from fine dining to more casual fare. While specific dining venues and menus can evolve over time, here are common dining options you might find at The Briar Club:
Formal Dining: The club often features a formal dining room where members can enjoy upscale, gourmet dining experiences. This typically includes a diverse menu of carefully crafted dishes prepared by skilled chefs. Members often dress in business casual or formal attire for these dining experiences.
Casual Dining: In addition to formal dining, The Briar Club typically offers more relaxed and casual dining options. This can include a grill or bistro-style restaurant where members can enjoy a more laid-back atmosphere. Casual dining may feature a menu with classic favorites and comfort food.
Bar and Lounge: Many private clubs, including The Briar Club, have a bar and lounge area where members can gather for drinks, cocktails, and light bites. It's a great place to socialize, watch sports events, or simply unwind.
Private Dining: Members often have access to private dining rooms or banquet facilities for intimate gatherings, special occasions, and private events. These spaces can be reserved for personal celebrations or business meetings.
Outdoor Dining: The club may offer outdoor dining options, including patio seating, where members can enjoy their meals al fresco in a pleasant outdoor setting.
Catering Services: The Briar Club typically provides catering services for both on-site and off-site events. This allows members to enjoy the club's culinary offerings on their own special occasions.
Special Theme Nights: Occasionally, the club may host special theme nights where members can enjoy cuisine from different regions of the world, wine tastings, or chef's tasting menus.
Family-Friendly Options: For families, there may be family-oriented dining options, such as kid-friendly menus and family brunches.
The Briar Club Dress Code and Guest Policy
Private clubs like The Briar Club often have specific dress codes and guest policies to maintain a certain level of decorum and respect for the club's environment and its members.
Here are some general guidelines you might expect regarding dress code and guest policies at The Briar Club:
Dress Code:
The Briar Club typically maintains a dress code that reflects a sense of tradition and respect for the club's atmosphere. Members are often expected to dress in a neat and appropriate manner.
Common dress code guidelines may include requirements for business casual or formal attire in certain dining areas, especially in formal dining rooms.
Specific dress code requirements for areas like the golf course, tennis courts, swimming pool, and fitness facilities may vary. For example, golfers might be expected to adhere to golf attire standards.
Some clubs have specific dress code policies for special events or theme nights, which may encourage themed attire or costumes.
Guest Policy:
Private clubs like The Briar Club typically have guest policies that allow members to bring guests to the club's facilities and events.
Members are usually responsible for their guests and may need to accompany them while at the club.
Guest privileges may be limited, and there may be restrictions on how often the same guest can visit without becoming a member themselves.
Some clubs have guest fees or charges associated with hosting guests, while others allow a certain number of complimentary guest visits per month or year.
It's essential to inform guests of the club's rules and dress code in advance to ensure they comply with the club's standards.
The Briar Club in Houston, Texas, stands as a distinguished institution that embodies a rich tradition of elegance, camaraderie, and exceptional amenities. With a legacy spanning over seven decades, this private club has consistently provided its members with a haven of refined leisure, from its beautifully landscaped golf course to its diverse dining options and social events.
The Briar Club's commitment to maintaining a welcoming community and fostering connections among its members has made it a cherished gathering place in the heart of Houston. As it continues to evolve and adapt to the changing needs of its membership, The Briar Club remains a testament to the enduring appeal of tradition and excellence in private club life.
Disclaimer: CountryClubMag.com is an independent resource and is not associated with any of the clubs on this website. Club initiation and membership cost information are estimates only and should not be relied upon for making club membership decisions.