Disclaimer: CountryClubMag.com is an independent resource and is not associated with any of the clubs on this website. Club initiation and membership cost information are estimates only and should not be relied upon for making club membership decisions.
A historic and well-loved country club, the Detroit Golf Club offers an up-scale sanctuary in the heart of the bustling city it calls home. With two courses designed by legendary golf course architect Donald Ross, and an array of modern comforts contained within beautifully rustic architecture, it's clear that this club is one of the best in Michigan.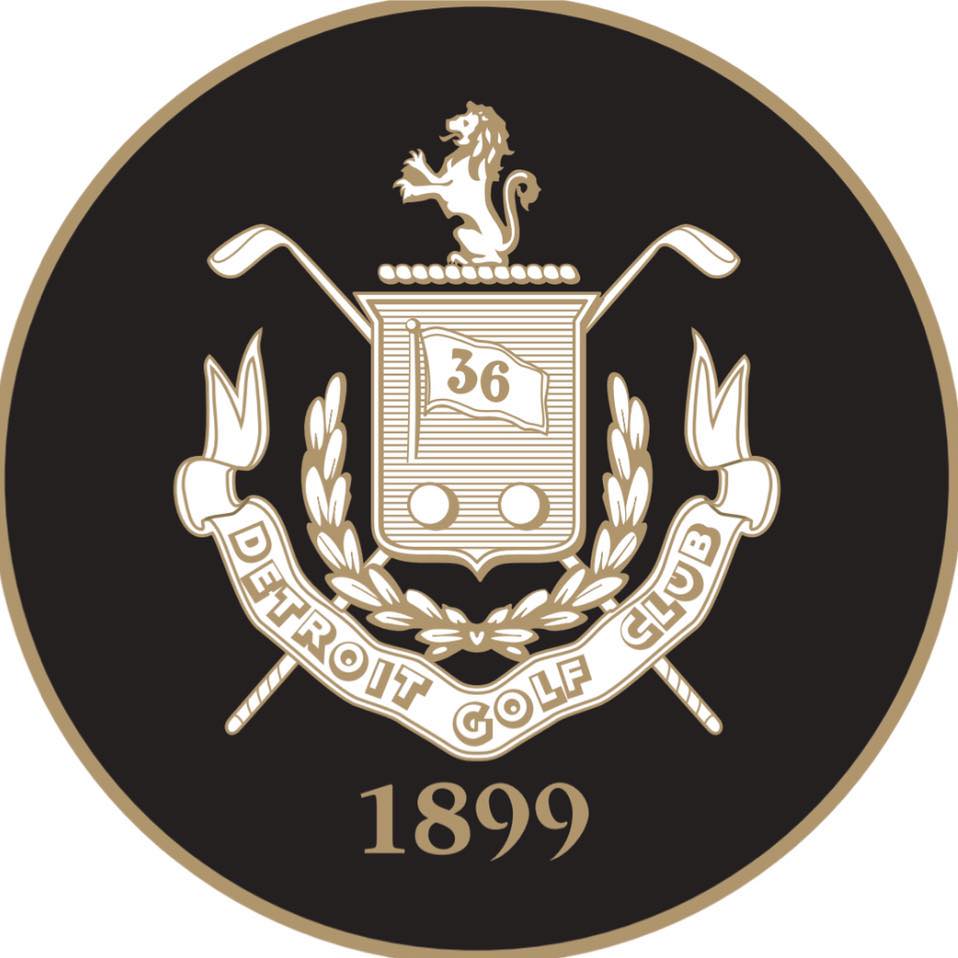 Founded in 1899 by famed Detroit industrialist William R Farrand and a handful of his close friends, the Detroit Golf Club has been known as an exclusive private club for well over a century. When the club was first founded, the roster was limited to 100 members and its clubhouse remained closed on Sundays. From there, the club expanded rapidly. By 1918, the original 6-hole course had been expanded to a full 18, and the modest clubhouse had been replaced by a grand building designed by Albert Kahn, which still serves the club today.
It boasts an impressive history of esteemed golf professionals, with legendary players such as Alec Ross, Horton Smith, and Walter Burkemo all having worked there. Although the club has yet to host a major tournament, it's been the host to the Western Amateur and U.S Mid-Amateur, and in recent years has begun hosting its own PGA Tour stroke play tournament, the Rocket Mortgage Classic.
As one of the few clubs in the world to have two Ross-designed courses, the Detroit Golf Club is a delight for anyone with a keen appreciation for course architecture. The club's main course, the north course where the Rocket Mortgage Classic is played, stands out for its smooth progression curves. Each hole starts off easy, and becomes progressively more challenging the closer you get to its elevated greens. The fairways are dotted with strategically-placed bunkers, often leaving you with a pinched landing zone which makes the course all the more satisfying to complete. Golfers who tend towards a bomb and gouge approach will find it fairly ineffective here. The Detroit Golf Club's north course is made to reward those who take their time, and make calculated, accurate shots.
Detroit Golf Club Amenities
One of the key highlights of the beautiful Albert Kahn – designed clubhouse is its two lavish restaurant areas; the Ross Grille and the Champions Grille.
The Ross Grille is catered towards family dining, with a large and varied menu, and a simple, relaxed environment. Though the classic selection of dishes is always available for those who stick to their favorites, the chefs run themed nights throughout the year, and often man action stations so you can watch them whipping up delectable culinary creations.
The Champions Grille is a little more exclusive, catered more toward solo golfers and professionals traveling into Detroit on business. Great for breakfast or a satisfying lunch after a round on the course, this dining room features a show-kitchen and a salad bar, and always maintains an executive, personalized service that's hard to beat.
Aside from the excellent dining, the Detroit Golf Club has a pool area designed for family use. It consists of a full-sized pool with a diving area, as well as a toddler wading pool for children. The club runs its own private swimming lesson programs for kids aged 4-18. Members can also enjoy three newly-refurbished tennis courts, and runs an active calendar of friendly competition. There's also a fitness center well-equipped with free weights, machines, and a range of cardio equipment.
Detroit Golf Club Membership Costs
The Detroit Golf Club is a fairly inclusive country club, with a variety of different membership plans, each with their own age ranges and sets of privileges. To join as a 'Class A' member, with full golfing privileges and the right to vote on certain club decisions, applicants must pay a $18,500 initiation fee, setting it well below the average cost of comparable country clubs. Though information around monthly dues isn't publicly available, typical country club pricing models suggest that they'll be somewhere in the realm of $220.
Detroit Golf Club Visitors Guide and Dress Code
Though one of the more inclusive and open country clubs of its stature, the Detroit Golf Club still requires all guests to be accompanied by a full member when visiting.
Denim is prohibited anywhere in the golf facilities, as well as the ballroom, cardroom, and formal dining rooms. Denim is allowed elsewhere in the clubhouse, but must not be ripped or torn. Cargo pants and shorts are strictly prohibited, and men must wear their shirts tucked in at all times. All hats must be worn with the bill forward, and should be removed completely when in the Ross Grille.
Like many private country clubs, the Detroit Golf Club has a policy in place that restricts the use of cell phones. The club encourages members and guests to leave all mobile devices in their cars upon arrival, avoid phone calls, and adhere to silent communication when cell phone use is necessary.
Disclaimer: CountryClubMag.com is an independent resource and is not associated with any of the clubs on this website. Club initiation and membership cost information are estimates only and should not be relied upon for making club membership decisions.