Disclaimer: CountryClubMag.com is an independent resource and is not associated with any of the clubs on this website. Club initiation and membership cost information are estimates only and should not be relied upon for making club membership decisions.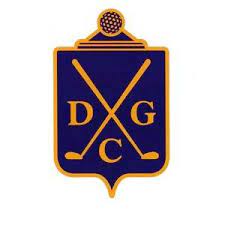 Nestled amidst the picturesque landscapes of Manhasset, New York, Deepdale Golf Club stands as a testament to both the timeless allure of golf and the refined elegance of its surroundings. Renowned for its rich history and impeccably manicured grounds, this exclusive club has been a cherished destination for golf enthusiasts since its establishment.
From its challenging course designed to captivate players of all skill levels to its luxurious amenities and warm sense of community, Deepdale Golf Club embodies the essence of premier golfing in a sophisticated and welcoming setting. Join us on a journey where tradition meets modern excellence, and where the love for the game is celebrated amidst the tranquility of this distinguished Long Island retreat. Welcome to Deepdale Golf Club, where every swing tells a story and every moment is a celebration of the sport's enduring legacy.
Deepdale Golf Club History and Founding
Deepdale Golf Club, located in Manhasset, New York, has a storied history that dates back to its founding in 1924. The club was established by a group of visionaries who sought to create a distinguished golfing experience in the heart of Long Island. Its founding members, driven by a passion for the sport and a desire to cultivate a community around it, laid the foundation for what would become one of the premier golf clubs in the region.
The course at Deepdale Golf Club was designed by none other than the renowned golf course architect, Charles Blair Macdonald. Macdonald, often referred to as the "Father of American Golf Course Architecture," was instrumental in shaping the early development of golf in the United States. His design for Deepdale reflects his commitment to incorporating strategic elements, classical design principles, and an appreciation for the natural beauty of the landscape.
Over the years, Deepdale Golf Club has undergone enhancements and renovations to ensure it continues to meet the evolving needs and expectations of its members. Its rich history, coupled with the architectural brilliance of Charles Blair Macdonald, has contributed to Deepdale's reputation as a timeless and prestigious golfing destination on Long Island. Today, the club stands as a living testament to the enduring legacy of its founders and the commitment to excellence that has defined its presence in the world of golf for nearly a century.
Famous Golf Tournament held at Deepdale Golf Club
The Deepdale Golf Club in Manhasset, New York, is a prestigious private golf club that has hosted a number of famous golf tournaments over the years. The most famous tournament held at Deepdale is the Deepdale Calcutta, which was held in 1955. The Calcutta was a handicapping tournament in which the competitors were auctioned off to bidders in a pool. The "owners" of the winning team split their portion of the pool with the players. Calcuttas were often rigged, with golfers faking their handicaps or accepting bribes to lose.
However, the 1955 Deepdale Calcutta was different. The tournament was won by two golfers who had intentionally faked their handicaps. The scandal that ensued led to the United States Golf Association formally outlawing Calcuttas.
Another famous golf tournament held at Deepdale was the Met Open, which was held in 1969 and 1971. The Met Open is a major amateur golf tournament in the New York metropolitan area. The 1969 Met Open was won by John Schroeder, who went on to win the U.S. Amateur Championship in 1970. The 1971 Met Open was won by Bruce Crampton, who went on to win the Masters Tournament in 1973.
Deepdale has also hosted a number of other notable golf tournaments, including the New York State Amateur Championship, the Long Island Amateur Championship, and the Deepdale Invitational. The Deepdale Invitational is a professional golf tournament that was held annually from 1956 to 1976. The tournament was won by some of the biggest names in golf, including Arnold Palmer, Jack Nicklaus, and Gary Player.
Although Deepdale is no longer home to any professional golf tournaments, it remains one of the most prestigious private golf clubs in the country. The club has hosted some of the biggest names in golf and has been the site of some of the most famous golf tournaments in history.
Deepdale Golf Club Membership Costs and Dues
The Deepdale Golf Club in Manhasset, New York is a private golf club with a reputation for exclusivity. The club's estimated and rumored membership costs and dues are as follows:
Initiation fee: $50,000-$100,000
Monthly dues: $1,500-$2,500
Food and beverage minimum: $1,000-$2,000
Other fees: $1,000-$2,000 (for things like cart rentals, locker fees, and tournament fees)
It is important to note that these are just estimates, and the actual cost of membership at Deepdale Golf Club may vary depending on a number of factors, such as the type of membership you choose and the current market conditions.
Here are some additional details about the Deepdale Golf Club membership:
The club has a limited number of memberships available, and there is a waiting list for new members.

The club offers a variety of membership options, including individual memberships, family memberships, and corporate memberships.

The club's membership benefits include access to the golf course, clubhouse, and other amenities, such as the swimming pool, tennis courts, and dining room.

The club also hosts a variety of social events and tournaments throughout the year.

Deepdale Golf Club Amenities
Deepdale typically offers a range of amenities to enhance the overall experience for its members. Here are some amenities commonly found at prestigious golf clubs:
Championship Golf Course: Deepdale is known for its golf course, which is likely well-maintained and designed to provide a challenging and enjoyable experience for its members.

Clubhouse: A clubhouse often serves as the central hub for members, providing spaces for dining, socializing, and hosting events. It may include a pro shop, locker rooms, and other facilities.

Practice Facilities: Many golf clubs have dedicated areas for members to practice their swings, including driving ranges, putting greens, and short game areas.

Dining Options: Exclusive dining facilities offering a variety of culinary experiences, ranging from casual to fine dining, are common at upscale golf clubs.

Social Events: Clubs often organize social events, tournaments, and gatherings for members, fostering a sense of community among the members.

Fitness and Wellness Facilities: Some country clubs include fitness centers, spas, or wellness programs to cater to the overall well-being of their members.

Tennis and Other Recreational Facilities: In addition to golf, some clubs offer other recreational options such as tennis courts, swimming pools, or other sports facilities.

Junior Programs: Family-oriented clubs may provide programs and activities for junior members, encouraging the development of young golfers.

Deepdale Golf Club Event Information and Dining Options
Private golf clubs like Deepdale Golf Club often host a variety of events and celebrations for their members. While specific events can vary, here are some common types of celebrations and activities that members may experience at exclusive golf clubs:
Tournaments and Competitions: Golf clubs regularly organize member tournaments, championships, and other competitive events. These can range from casual outings to more formal competitions.

Club Championships: An annual club championship is a prestigious event that brings members together to compete for the title of club champion in various categories.

Social Mixers: Clubs may organize social events, mixers, and gatherings to foster a sense of community among the members. These can include cocktail parties, dinners, or themed events.

Holiday Celebrations: Special events around holidays, such as Thanksgiving, Christmas, or New Year's, maybe organized, providing members with festive occasions to come together.

Charity Events: Some clubs host charity golf tournaments or events to support local causes. This allows members to contribute to the community while enjoying the game.

Member-Guest Tournaments: These events often involve members inviting guests to participate in a golf tournament, followed by social activities and meals.

Junior Golf Programs: Golf clubs with a family-oriented focus may have junior golf programs and events to encourage the development of young golfers.

Themed Nights: Clubs may organize themed nights or dinners, such as wine tastings, themed cuisine nights, or other special culinary experiences.
Private golf clubs often offer a range of dining options to cater to the diverse preferences of their members. Here are common dining options you might find at exclusive golf clubs:
Main Dining Room: The main dining room typically offers a more formal setting with a diverse menu, including options for lunch and dinner.

Grill Room: A more casual dining space, often with a relaxed atmosphere, where members can enjoy lighter meals, snacks, and beverages.

Bar and Lounge Areas: Clubs may have designated bar and lounge areas for members to gather, enjoy drinks, and socialize in a more casual setting.

Private Dining Rooms: Some clubs have private dining rooms that can be reserved for special occasions, meetings, or private events.

Outdoor Terrace or Patio: Golf clubs with scenic views may have outdoor dining areas where members can enjoy meals while taking in the beautiful surroundings.

Specialty Cuisine Nights: Clubs occasionally host themed culinary events, such as wine dinners, seafood nights, or other specialty cuisine nights.

Brunches and Breakfasts: Many golf clubs offer brunch options or breakfast services, especially on weekends.

Deepdale Golf Club Dress Code and Guest Policy
Private golf clubs typically have dress codes and guest policies in place to maintain a certain level of decorum and uphold the club's atmosphere. Here are general expectations that are commonly found at exclusive golf clubs:
Dress Code:
Golf Course Attire: Proper golf attire is usually required on the course. This often includes collared shirts, tailored trousers or shorts, and golf shoes with soft spikes. Denim, cargo shorts, and athletic wear may be restricted.

Clubhouse Attire: The clubhouse may have a more formal dress code. Collared shirts, slacks, and dress shoes are commonly required in dining areas and other club facilities. T-shirts, jeans, and athletic wear may be restricted.

Footwear: Golf shoes with soft spikes are typically required on the golf course. In the clubhouse and dining areas, clean and neat footwear is expected.
Guest Policy:
Accompanied Guests: Many private clubs allow members to bring guests, but they often need to be accompanied by a member. The number of guests permitted and any associated fees may be specified by the club.

Registration: Guests may need to register upon arrival, and the member is usually responsible for the conduct of their guests.

Rules and Etiquette: Guests are generally expected to adhere to the club's rules and etiquette. This includes following the dress code, maintaining proper golf etiquette on the course, and respecting the facilities.
Deepdale Golf Club stands as a distinguished haven for golf enthusiasts, embodying a rich history, architectural excellence, and a commitment to fostering a vibrant community of members. From its meticulously designed championship course by the legendary Charles Blair Macdonald to its elegant clubhouse and diverse amenities, Deepdale offers an unparalleled golfing experience on the picturesque landscapes of Manhasset, New York.
The club's dedication to maintaining a balance of tradition and modernity, coupled with its exclusive events and dining options, creates an environment where members can indulge in the timeless joys of the sport while forging lasting connections. Deepdale Golf Club is not merely a golf destination; it's a sanctuary where passion for the game meets the refined essence of community and camaraderie.
Disclaimer: CountryClubMag.com is an independent resource and is not associated with any of the clubs on this website. Club initiation and membership cost information are estimates only and should not be relied upon for making club membership decisions.