Disclaimer: CountryClubMag.com is an independent resource and is not associated with any of the clubs on this website. Club initiation and membership cost information are estimates only and should not be relied upon for making club membership decisions.

Nestled amidst the picturesque landscapes of Huntingdon Valley, Pennsylvania, Philmont Country Club is a distinguished haven for those seeking an unparalleled golf and social experience. Boasting a rich history that spans over a century, this esteemed country club offers its members and guests a unique blend of timeless elegance and modern amenities.
With its meticulously manicured fairways, world-class dining, and a warm sense of community, Philmont Country Club is not just a place to play golf; it's a destination for making lasting memories and forging lifelong connections. Whether you're an avid golfer or simply in search of an inviting atmosphere for social events and relaxation, Philmont Country Club promises a truly exceptional experience in the heart of Huntingdon Valley, Pennsylvania.
Philmont Country Club History and Founding
Philmont Country Club, steeped in history and tradition, has been an integral part of Huntingdon Valley, Pennsylvania, for over a century. This venerable institution was founded in 1906 and its storied history can be traced back to a group of local businessmen who envisioned a premier golfing and social destination in the heart of Montgomery County.
Renowned architect Willie Tucker was instrumental in designing the club's original 18-hole golf course. His expertise and innovative design ideas contributed significantly to the club's reputation as a top-tier golfing destination. The course layout incorporated the natural beauty of the surrounding landscape, offering a challenging yet enjoyable experience for golf enthusiasts of all levels.
Throughout the years, Philmont Country Club has continued to evolve and expand, adding new facilities and amenities while preserving the classic charm that defines it. Today, it stands as a testament to its founders' vision and remains a cherished landmark for residents and visitors alike, offering a rich blend of golfing excellence and timeless elegance in a serene, picturesque setting.
Famous Golf Tournament held at Philmont Country Club
There is no famous golf tournament that has been held at Philmont Country Club in Huntingdon Valley, Pennsylvania. The club is a private venue and has not hosted any major professional events. However, it has been the site of several prestigious amateur tournaments, including the Philadelphia Amateur Championship and the Pennsylvania State Amateur Championship.
In 1922, Philmont hosted an exhibition match featuring Gene Sarazen, who had just won the U.S. Open. The event was a huge success and drew a large crowd. However, it was the only time that Philmont had hosted a professional golfer of Sarazen's stature.
Despite not hosting any major tournaments, Philmont is considered to be one of the best golf courses in the Philadelphia region. It is known for its challenging layout, beautiful scenery, and excellent conditions. The club is also home to a number of highly skilled golfers, including several former professional players.
Overall, Philmont Country Club is a private club that has not hosted any major professional golf tournaments. However, it is a prestigious venue that has been the site of several prestigious amateur tournaments and is home to a number of highly skilled golfers.
Philmont Country Club Membership Costs and Dues
Philmont Country Club in Huntingdon Valley, PA is a private club with a reputation for being one of the most exclusive in the Philadelphia area. The club does not publicly disclose its membership costs and dues, but estimates and rumors vary widely.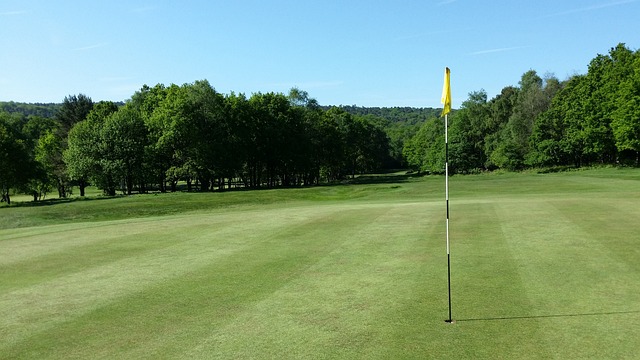 According to some estimates, the initiation fee at Philmont Country Club could be anywhere from $10,000 to $20,000. Monthly dues are estimated to be between $500 and $1,000, and annual dues could range from $6,000 to $12,000.
It is important to note that these are just estimates and rumors. The actual membership costs and dues at Philmont Country Club may vary depending on the type of membership you are interested in, as well as your age and other factors.
Here is a breakdown of the different membership categories at Philmont Country Club:
Full Golf Membership: This membership gives you unlimited access to the golf course, as well as the pool, tennis courts, fitness center, and social events.
Executive Golf Membership: This membership is for members under the age of 40. It gives you the same benefits as a Full Golf Membership but at a reduced rate.
Social Membership: This membership gives you access to the pool, tennis courts, fitness center, and social events. You do not have access to the golf course.
Philmont Country Club Amenities
Philmont Country Club offers a wide range of amenities and facilities designed to cater to the interests and preferences of its members.
Here are some of the typical amenities you might find at a country club like Philmont:
Championship Golf Course: Philmont is known for its well-maintained and challenging golf course, often the centerpiece of any country club. It may have multiple courses, practice facilities, and golf-related services.
Clubhouse: The clubhouse serves as a central gathering place for members. It may include dining areas, lounges, and banquet halls for social events, fine dining, and casual gatherings.
Tennis Courts: Country clubs often have tennis facilities, including outdoor and sometimes indoor courts.
Swimming Pool: A swimming pool area with lounging spaces, perhaps even a poolside bar or café.
Fitness Center: Modern country clubs frequently offer fitness centers with the latest equipment, group fitness classes, and personal training services.
Dining: In addition to formal dining areas, country clubs may offer snack bars, grills, and outdoor dining spaces.
Social Activities: Clubs like Philmont typically organize a variety of social events and activities for members, such as themed parties, holiday celebrations, and special member-only events.
Pro Shop: A pro shop for golf and tennis equipment, apparel, and accessories.
Junior Programs: Many country clubs have junior golf, tennis, and swimming programs to engage younger members.
Private Event Space: Philmont may have event spaces available for weddings, meetings, and special occasions.
Locker Rooms: Facilities for changing and locker storage for golf and tennis players.
Wellness and Spa Services: Some country clubs offer spa services and wellness programs for relaxation and self-care.
Member Services: Assistance with reservations, event planning, and club-related inquiries.
Philmont Country Club Event Information and Dining Options
Philmont Country Club, like many private country clubs, offers a range of events and occasions that members and guests can celebrate. These events can include:
Weddings: Philmont Country Club is a popular venue for weddings. Couples often choose the club for its picturesque settings, banquet halls, and professional event-planning services.
Anniversaries: Whether it's a milestone wedding anniversary or any other significant milestone, the club can provide a beautiful backdrop for celebrating lasting love.
Corporate Meetings and Conferences: The club's facilities can accommodate business meetings, conferences, seminars, and corporate retreats. These events are often held in private meeting rooms with catering services available.
Golf Tournaments: Philmont hosts various golf tournaments and events throughout the year, offering members a chance to showcase their skills and compete in a friendly environment.
Holiday Celebrations: The club may organize special events for holidays such as Christmas, New Year's, Thanksgiving, and more. These events often feature themed décor, entertainment, and festive menus.
Golf Outings: Members and their guests can arrange golf outings or tournaments for social and charity purposes.
Social Mixers: Philmont Country Club may host regular social events for members to mingle and get to know one another better. These can include cocktail parties, wine tastings, and themed parties.
Private Parties: Members can reserve event spaces for personal celebrations, such as birthday parties, retirement parties, and family gatherings.
Junior Events: The club often provides events and activities for junior members, such as youth golf tournaments and other kid-friendly social gatherings.
Tennis Tournaments: Philmont may host tennis tournaments for members interested in the sport.
Fitness and Wellness Programs: Health and wellness-related events, such as yoga workshops or fitness challenges, may be part of the club's offerings.
Charity and Fundraising Events: Philmont may participate in or host charity events and fundraisers to support local causes and give back to the community.
Philmont Country Club typically provides a range of dining options to cater to their members and guests. Here are common dining options you might find at a country club like Philmont:
Formal Dining: The club's formal dining room offers an upscale and elegant dining experience. This is often the ideal setting for special occasions, fine dining, and celebrations.
Casual Dining: Many country clubs have a more relaxed dining area, often referred to as a grill room or lounge. This space is suitable for more informal meals and gatherings, including family dinners or casual lunches.
Outdoor Dining: Philmont may offer outdoor dining options, such as patio or terrace seating, allowing members to enjoy their meals in an alfresco setting, especially during pleasant weather.
Snack Bars or Cafes: These are typically less formal options for quick bites, light snacks, or a refreshing drink. They are often located near golf courses or pool areas for convenience.
Private Dining: The club may have private dining rooms that can be reserved for intimate gatherings, meetings, or special events.
Catering Services: For events held at the club, whether it's a wedding, corporate meeting, or special celebration, Philmont likely offers catering services with a range of menu options to choose from.
Seasonal Menus: Depending on the time of year, the club may feature seasonal menus that incorporate fresh and locally sourced ingredients.
Bar and Lounge: A dedicated bar and lounge area where members can relax, enjoy cocktails, and socialize.
Themed Dining Events: Philmont may host themed dining events or special culinary nights, such as wine tastings, gourmet dinners, or holiday-themed meals.
Philmont Country Club Dress Code and Guest Policy
Country clubs like Philmont typically have established dress codes and guest policies to maintain a certain level of decorum and ensure a pleasant atmosphere for all members and guests.
Here are general expectations you might find at a country club like Philmont:
Dress Code:
Golf Attire: If you're planning to use the golf facilities, traditional golf attire is often required. This typically includes collared shirts, golf slacks, or Bermuda shorts. Golf shoes with soft spikes may also be required on the golf course.
Casual Dining: In more casual dining areas, smart-casual attire is often acceptable. This might mean collared shirts and appropriate shorts or slacks for men, and similar attire for women.
Formal Dining: In formal dining areas, a higher standard of dress is typically expected, which may include jackets, ties, and more formal dresses.
Footwear: Proper footwear is important. Golf shoes or athletic shoes with non-marking soles are generally allowed in certain areas, but flip-flops and beach sandals are usually discouraged.
Guest Policy:
Member Sponsorship: Most country clubs, including Philmont, often require that guests be sponsored or accompanied by a club member. The sponsoring member is usually responsible for the behavior and adherence to club rules of their guests.
Guest Limits: Clubs may have policies limiting the number of times a particular guest can visit within a specified timeframe, and the same guest is not typically allowed to visit the club unaccompanied by the sponsoring member frequently.
Reservations: It's advisable to make reservations for guests in advance, particularly for dining or special events, to ensure availability.
Awareness of Rules: Guests should be informed of and expected to follow the club's rules and etiquette, including dress code, behavioral standards, and any other policies in place.
Philmont Country Club, nestled in the serene landscapes of Huntingdon Valley, Pennsylvania, is a distinguished institution with a rich history and an unwavering commitment to providing its members and guests with an exceptional experience. With its picturesque golf courses, elegant dining options, and a wide array of amenities, Philmont is more than just a country club; it's a destination for creating cherished memories and fostering a sense of community.
Whether you're an avid golfer seeking challenging fairways, a food enthusiast craving fine dining experiences, or someone looking to celebrate life's special moments, Philmont offers a welcoming and refined setting for a wide range of activities. As with any premier country club, the specific features, events, and policies at Philmont may evolve over time, so it's advisable to check their latest updates for the most current information.
Philmont Country Club embodies the essence of refined living, sporting excellence, and social connection. Its enduring legacy and timeless charm continue to make it a beloved destination for those who appreciate the best that life has to offer.
Disclaimer: CountryClubMag.com is an independent resource and is not associated with any of the clubs on this website. Club initiation and membership cost information are estimates only and should not be relied upon for making club membership decisions.