Disclaimer: CountryClubMag.com is an independent resource and is not associated with any of the clubs on this website. Club initiation and membership cost information are estimates only and should not be relied upon for making club membership decisions.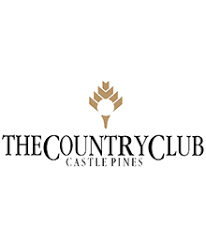 Nestled amidst the breathtaking landscapes of Castle Rock, Colorado, Country Club at Castle Pines is a haven for those seeking the ultimate blend of luxury, recreation, and natural beauty. This prestigious country club, set against the stunning backdrop of the Rocky Mountains, offers an exclusive and unparalleled experience for members and guests alike.
With world-class golf courses, upscale dining, and a serene ambiance, Country Club at Castle Pines is a place where sophistication meets the great outdoors, creating an oasis of leisure and elegance in the heart of Colorado.
Country Club at Castle Pines History and Founding
Country Club at Castle Pines, located in Castle Rock, Colorado, boasts a rich history that dates back to its founding in 1986. This exquisite country club was envisioned and brought to life by the renowned golf course architect, Jack Nicklaus. With an illustrious career as a professional golfer and a designer of world-class golf courses, Nicklaus lent his expertise to create a golfing haven that would be both challenging and picturesque.
The club's founders, a group of visionary individuals with a passion for golf and a deep appreciation for the beauty of the Colorado landscape, collaborated with Nicklaus to make their dream of an exceptional country club a reality. The result was a golfing paradise set within the stunning terrain of Castle Rock, offering an unparalleled blend of natural beauty and world-class golf course design. Over the years, Country Club at Castle Pines has evolved into a prestigious destination that continues to provide a luxurious and exclusive experience to its members and guests.
Famous Golf Tournament held at Country Club at Castle Pines
There have been a few famous golf tournaments held at Castle Pines Golf Club in Castle Rock, Colorado, but the most notable is The International. The International was played at Castle Pines from 1986 to 2006 and was one of only two PGA Tour events not conducted at traditional stroke play. Instead, it used a modified Stableford scoring system, which is designed to reward aggressive play.
The International was also unique in that it was one of the few PGA Tour events to be played at such a high altitude. Castle Pines is located at an average elevation of 6,300 feet above sea level, which can make it difficult for golfers to adjust to the thinner air. However, the altitude also provides stunning views of the Rocky Mountains, making The International a popular event for both players and fans.
Some of the biggest names in golf have won The International over the years, including Greg Norman, Tom Kite, and Phil Mickelson. The tournament was last played in 2006, but it is set to return to Castle Pines in 2024 as the BMW Championship, the second of three playoff events on the PGA Tour.
In addition to The International, Castle Pines has also hosted the Senior International (1993-2006) and the Solheim Cup (1997). The Solheim Cup is a biennial match-play event between teams of the best female golfers from Europe and the United States. Castle Pines is the only golf course in the United States to have hosted the Solheim Cup more than once.
Castle Pines Golf Club is a challenging and beautiful course that has attracted some of the best golfers in the world over the years. It is a fitting host for some of the most prestigious tournaments in golf.
Country Club at Castle Pines Membership Costs and Dues
The estimated and rumored membership costs and dues for Country Club at Castle Pines in Castle Rock, CO are as follows: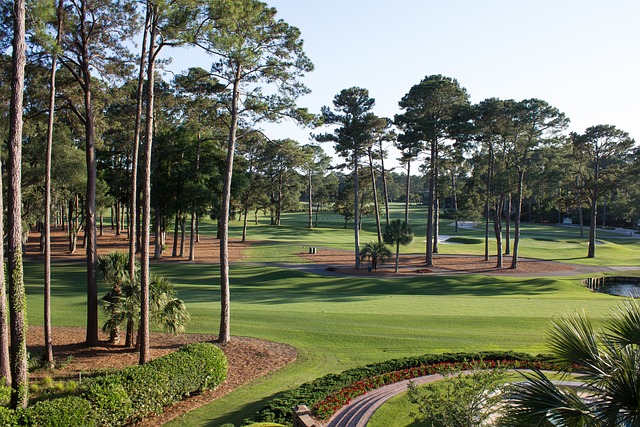 Initiation fee: $50,000
Monthly dues: $1,000
Annual food and beverage minimum: $10,000
Please note that these are just estimates and rumors, and the actual membership costs and dues may vary depending on the type of membership you choose and other factors.
Here is a breakdown of the estimated and rumored membership costs and dues:
Initiation fee: The initiation fee is a one-time fee that is paid when you first become a member of the club. It is typically used to help cover the costs of maintaining the club's facilities and amenities.
Monthly dues: Monthly dues are paid on a monthly basis to help cover the ongoing costs of operating the club. This includes things like staff salaries, maintenance costs, and utilities.
Annual food and beverage minimum: The annual food and beverage minimum is the minimum amount of money that you must spend on food and beverages at the club each year. This is typically done to help offset the costs of operating the club's dining facilities.
Country Club at Castle Pines Amenities
Country Club at Castle Pines in Castle Rock, Colorado, offers a wide range of amenities and facilities designed to provide its members with a luxurious and well-rounded experience.
Here are some of the amenities commonly associated with the club:
Golf Courses: The club is well-known for its world-class golf facilities, including a championship golf course designed by Jack Nicklaus. Members can enjoy challenging rounds of golf set against the backdrop of the Rocky Mountains.
Clubhouse: The clubhouse typically features dining options, event and banquet spaces, and areas for socializing and relaxation. Members can enjoy fine dining and gatherings in a sophisticated setting.
Swimming Pool: Many country clubs have swimming facilities, including outdoor pools, where members and their families can enjoy leisurely swims and soak up the sun.
Tennis Courts: Tennis enthusiasts can make use of well-maintained tennis courts for both recreational and competitive play.
Fitness Center: A state-of-the-art fitness center or gym may be available for members looking to maintain an active and healthy lifestyle.
Spa Services: Some country clubs offer spa and wellness services, allowing members to indulge in massages, facials, and other treatments.
Social Events: The club often hosts various social events, from holiday parties to themed dinners and entertainment, fostering a sense of community among members.
Junior Programs: Many clubs have junior golf and tennis programs, as well as summer camps, to engage and educate younger members.
Pro Shop: A well-stocked pro shop provides members with golf and tennis equipment, apparel, and accessories.
Private Event Spaces: The club typically offers private event spaces for weddings, corporate events, and other special occasions.
Hiking and Nature Trails: Given the scenic location of the Castle Pines area, there may be nature trails and hiking opportunities for members to explore the beautiful natural surroundings.
Dining Options: Besides the formal dining areas in the clubhouse, there might be more casual dining options, like a grill or snack bar, for a quick and relaxed meal.
Country Club at Castle Pines Event Information and Dining Options
Country Club at Castle Pines in Castle Rock, Colorado, offers a variety of events and celebrations that members can participate in and enjoy.
Here are some common types of events that members at country clubs like Castle Pines may celebrate:
Golf Tournaments: Golf is often a centerpiece of country club events. Members can participate in and watch golf tournaments, both casual and competitive, including member-guest tournaments and club championships.
Holiday Parties: The club typically hosts special events and parties for holidays like Christmas, New Year's Eve, Thanksgiving, and more. These may include festive dinners and entertainment.
Themed Dinners: Country clubs often organize themed dining events, where members can enjoy unique culinary experiences, such as Italian nights, seafood extravaganzas, or wine and dine evenings.
Social Mixers: Social mixers allow members to network and socialize with fellow club members in a relaxed and friendly environment.
Live Entertainment: Events featuring live music, guest speakers, or other forms of entertainment are common at country clubs.
Family Activities: Many clubs offer family-friendly events, including family dinners, movie nights, or seasonal activities for children.
Private Celebrations: Members can host their private celebrations, such as weddings, anniversary parties, and birthday gatherings, at the club's event spaces.
Outdoor Events: Depending on the season, outdoor events like summer barbecues, pool parties, and garden parties may be organized.
Fundraising and Charity Events: Country clubs often support charitable causes by hosting charity golf tournaments, gala dinners, and fundraising events.
Gourmet and Wine Tastings: Wine tastings and gourmet dining events are popular, where members can explore new flavors and cuisines.
Sporting Events: Some country clubs organize viewing parties for major sporting events like the Super Bowl, the Masters, or Wimbledon.
Fitness and Wellness Events: Health and wellness-themed events such as yoga classes, fitness challenges, and wellness seminars can be part of the club's offerings.
Art and Culture Events: Some clubs host art exhibitions, cultural events, and lectures on various topics.
Dining options at Country Club at Castle Pines can vary depending on the club's facilities and the specific offerings at any given time. Country clubs often provide a range of dining experiences to cater to the preferences of their members. Here are some common dining options you might find at a country club like Castle Pines:
Formal Dining: The clubhouse typically features a formal dining room where members can enjoy upscale and elegant dining experiences. This is often the place for special occasions and fine dining.
Casual Dining: Country clubs commonly offer more relaxed dining options, such as a grill, pub, or casual dining room. These areas provide a more laid-back atmosphere for members looking for a quick and comfortable meal.
Outdoor Dining: Many clubs have outdoor dining options, allowing members to savor their meals while taking in the scenic views and fresh air.
Specialty Menus: From time to time, country clubs may host specialty dining nights with themed menus or cuisines. This could include Italian nights, seafood buffets, or steak nights.
Brunch and Breakfast: Weekend brunches and breakfast options are frequently available for members, providing a pleasant start to the day.
Social and Event Dining: For special events and gatherings, such as holiday parties, weddings, and member-guest tournaments, the club often arranges event-specific dining menus and banquets.
Dining Events: The club may host special dining events like wine tastings, chef's table dinners, and culinary classes, allowing members to explore and enjoy diverse culinary experiences.
Bar and Lounge: Many country clubs have a bar or lounge area where members can relax, enjoy a cocktail, and even order lighter fare.
Catering Services: The club might offer catering services for private events, both at the club's facility and off-site. Members can enjoy the convenience of professional catering for their special occasions.
Snack Bar: A snack bar near the golf course or other recreational areas is a convenient spot for members to grab a quick bite during their activities.
Country Club at Castle Pines Dress Code and Guest Policy
The dress code and guest policy at Country Club at Castle Pines, like at many private country clubs, are designed to maintain a certain level of decorum and uphold the club's standards.
Here are some general guidelines that are often found at private country clubs:
Dress Code:
Golf Attire: When using golf facilities, appropriate golf attire is typically required. This may include collared shirts, golf slacks or shorts, and golf-appropriate shoes. Denim, cargo shorts, and athletic wear are usually not permitted on the golf course.
Casual Dining: Casual dining areas may have a more relaxed dress code, but members are usually expected to maintain neat and tidy attire. It's essential to be respectful of the club's atmosphere.
Formal Dining: Formal dining areas usually have a stricter dress code. Men are often required to wear collared shirts, dress slacks, and closed-toe shoes. Women may be expected to wear appropriate dresses or blouses and skirts or dress slacks.
Swimwear: While at the pool or during aquatic events, appropriate swimwear is required. Cover-ups are often expected when moving to and from the pool area.
Denim: Many clubs have restrictions on denim, and it's typically not allowed in formal dining areas. However, some clubs may allow well-kept and tasteful denim in more casual settings.
Guest Policy:
Invitation: Guests are usually required to be invited by a club member. Members often need to make reservations for their guests and accompany them while on the club's premises.
Limitations: There may be restrictions on the number of times a guest can visit the club in a given time period or in a year. These limitations are often in place to ensure that the club remains primarily for its members.
Registration: Guests are typically required to register at the club's front desk or pro shop upon arrival, and they may need to adhere to the club's dress code and other policies.
Charges: There may be guest fees or charges associated with using the club's facilities, which can vary depending on the type of membership and the specific club policies.
Courtesy: Members are often reminded to be courteous hosts and ensure that their guests follow the club's rules and guidelines.
Country Club at Castle Pines stands as a beacon of luxury, leisure, and natural beauty in the picturesque landscape of Castle Rock, Colorado. With a rich history, world-class golfing facilities designed by the legendary Jack Nicklaus, and a wide array of amenities and dining options, it offers an exclusive and sophisticated experience to its members. From golf enthusiasts to those seeking refined dining, social events, and family-friendly activities, the club caters to a diverse range of interests, creating a vibrant and welcoming community in the heart of the Rocky Mountains.
Disclaimer: CountryClubMag.com is an independent resource and is not associated with any of the clubs on this website. Club initiation and membership cost information are estimates only and should not be relied upon for making club membership decisions.