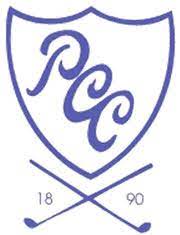 Plainfield Country Club is a private golf club located in Edison, New Jersey, United States. It is one of the oldest golf clubs in the United States, founded in 1890. The club is known for its championship golf course and has hosted several prestigious tournaments.
The centerpiece of Plainfield Country Club is its meticulously designed golf course. The tree-lined fairways, strategically placed bunkers, and undulating greens make for an engaging and enjoyable round of golf. With its rich history, impeccable facilities, and commitment to providing an exceptional experience for its members, Plainfield Country Club remains a sought-after destination for golf enthusiasts and those seeking a refined and enjoyable private club experience in Edison, New Jersey.
Plainfield Country Club History and Founding
Plainfield Country Club has a rich history that dates back to its founding in 1890. It was established by a group of prominent local businessmen and golf enthusiasts in the Plainfield, New Jersey area. The club's original location was in nearby Watchung, New Jersey.
The founding members of Plainfield Country Club sought to create a private golf club that would provide a venue for golf enthusiasts to enjoy the sport and socialize. They engaged renowned golf course architect Donald Ross to design the original golf course, which opened for play in 1898. Ross is famous for designing many top-quality golf courses around the United States.
In the early years, Plainfield Country Club quickly gained a reputation as one of the premier golf clubs in the country. The club's facilities and golf course attracted prominent members from the local community and beyond. It became a gathering place for social elites, businessmen, and avid golfers.
Over the years, the club underwent changes and improvements. In 1916, the club moved to its current location in Edison, New Jersey, where it acquired a larger property to accommodate its growing membership and expand its facilities. The new location provided a scenic and suitable setting for the golf course and club amenities.
The golf course at Plainfield Country Club has seen several renovations and modifications to adapt to changing times and maintain its high standards. Notably, in recent years, the club engaged renowned golf course architect Gil Hanse to oversee a significant renovation project that aimed to restore the course to its original Donald Ross design while incorporating modern elements.
Plainfield Country Club's rich history is also marked by its hosting of various significant golf tournaments. It has been a venue for U.S. Open sectional qualifying tournaments, which provide golfers an opportunity to advance to the U.S. Open Championship. The club has also hosted the Barclays, a PGA Tour playoff event.
Today, Plainfield Country Club continues to uphold its traditions and offers a distinguished golf experience for its members. It remains a prestigious private club that combines exceptional golf facilities with social amenities, fostering a sense of community among its members.
Famous Golf Tournament held at Plainfield Country Club
One of the most famous golf tournaments held at Plainfield Country Club is The Barclays. The Barclays is a professional golf tournament on the PGA Tour that is part of the FedExCup playoffs. It features some of the world's best golfers competing for a significant prize purse and FedExCup points.
Plainfield Country Club hosted The Barclays in 2011 and 2015, showcasing the club's prestigious course and facilities to a global audience. The tournament attracts top golfers from around the world and is known for its high level of competition.
During The Barclays, Plainfield Country Club's golf course is set up to provide a challenging and exciting test for professional golfers. The tournament typically draws large crowds of spectators who come to witness the world-class golf and enjoy the club's picturesque surroundings.
The Barclays has a rich history, having been played at various golf courses throughout the years. Plainfield Country Club's inclusion in the tournament's rotation further solidifies its status as a renowned golf club and an esteemed venue for professional golf events.
It's worth noting that starting in 2017, Barclays underwent a name change and is now known as The Northern Trust. Although The Northern Trust is still part of the FedExCup playoffs, the tournament has not returned to Plainfield Country Club since 2015. However, the club's legacy as a host to The Barclays has left a lasting impact on its golfing heritage.
Plainfield Country Club Membership Costs and Dues
As a private country club, Plainfield Country Club does not publicly disclose its membership costs and dues. However, it is known that membership at the club is by invitation only, and prospective members must be sponsored by a current member.
However, it is widely known that membership to the club is by invitation only and is limited to a select number of individuals and families. However, estimated initiation fees of approximately $10,000 – $100,000 and rumored annual fees of around $1,000 – $10,000, though these are merely speculation, of course, as the costs are kept private.
Private golf clubs like Plainfield Country Club often have initiation fees, which are one-time payments made when joining the club, and annual dues, which are recurring fees paid by members to maintain their membership. These fees can vary widely depending on the club and its offerings.
Plainfield Country Club Amenities
Plainfield Country Club offers a range of amenities and facilities to enhance the experience of its members. While specific amenities may be subject to change over time, here are some common features and services that private clubs like Plainfield Country Club typically provide:
Golf Course: Plainfield Country Club is primarily known for its championship golf course. Designed by renowned architect Donald Ross, the course offers a challenging and scenic layout with well-manicured fairways, bunkers, and greens. Members have access to the golf course and may participate in various golf events and tournaments.
Clubhouse: The clubhouse serves as a central hub for socializing and relaxation. It often includes dining areas, lounges, locker rooms, and pro shops. Members can enjoy a meal, have drinks with friends, or simply unwind in the clubhouse's comfortable and inviting atmosphere.
Tennis Facilities: Many private clubs, including Plainfield Country Club, feature tennis courts where members can play tennis and participate in organized leagues or tournaments. These courts are usually well-maintained and offer both recreational and competitive opportunities.
Swimming Pool: Private clubs often provide swimming pool facilities for members and their families to enjoy. The pool area typically includes lounge chairs, umbrellas, and sometimes additional amenities like food and beverage services or a children's pool.
Fitness and Wellness: Some country clubs have fitness centers equipped with exercise machines, free weights, and other fitness amenities. Additionally, wellness facilities like spas or massage services may be available to promote relaxation and well-being.
Dining Options: Private clubs usually have multiple dining options, ranging from casual eateries to formal dining rooms. Members can enjoy a variety of culinary offerings, including à la carte menus, buffets, and special events.
Social Events: Clubs often organize a calendar of social events and activities to foster a sense of community among members. These events can include holiday celebrations, themed parties, live entertainment, guest speakers, and more.
Recreational Activities: Depending on the club's location and resources, additional recreational amenities may be offered, such as fitness classes, yoga studios, basketball or racquetball courts, and children's play areas.
It's important to note that the availability and extent of amenities can vary between different private clubs. To obtain precise and up-to-date information about the amenities and services provided by Plainfield Country Club, it's recommended to contact the club directly. They will be able to provide comprehensive details regarding their specific offerings and any associated benefits for members.
Plainfield Country Club Event Information and Dining Options
At Plainfield Country Club, members can look forward to a variety of events and dining options that cater to their social and culinary preferences. While specific details may vary, here's an overview of what the club typically offers:
Events: Plainfield Country Club hosts a diverse range of events throughout the year to foster a sense of community and provide entertainment for its members. These events may include holiday celebrations, themed parties, live music performances, wine tastings, cooking classes, and more. The club's event calendar is designed to offer something for everyone and create memorable experiences.
Dining Options: The club provides members with a range of dining choices to suit different occasions and preferences. The dining facilities at Plainfield Country Club often include:

Formal Dining Room: This elegant setting offers a refined atmosphere for special occasions and fine dining experiences. Members can enjoy gourmet meals prepared by talented chefs, accompanied by an extensive selection of wines.
Casual Dining Areas: These relaxed spaces provide a comfortable setting for members to gather and enjoy a more laid-back dining experience. The menu typically features a mix of classic dishes, lighter fare, and seasonal specialties.
Outdoor Dining: Plainfield Country Club may offer outdoor dining options, such as a terrace or patio, where members can savor their meals while enjoying the beautiful surroundings and fresh air.
Private Dining Rooms: The club may have private dining rooms available for members to host private events, business meetings, or intimate gatherings.
The culinary offerings at Plainfield Country Club aim to deliver exceptional dining experiences, with a focus on high-quality ingredients, skilled preparation, and attentive service. Menus are often crafted to showcase a variety of cuisines, incorporating both traditional and contemporary flavors.
For precise and up-to-date information regarding specific events and dining options at Plainfield Country Club, it is recommended to contact the club directly. The staff or membership office will be able to provide you with detailed information about upcoming events, reservations, and any special dining experiences available during your desired timeframe.
Plainfield Country Club Dress Code and Guest Policy
Plainfield Country Club, like many private clubs, typically enforces a dress code to maintain a certain level of decorum and uphold the club's standards. While the specific dress code details may evolve over time, here are some general guidelines that private clubs often follow:
Golf Course Dress Code: Proper golf attire is usually required on the golf course. This typically includes collared shirts or golf-specific mock neck shirts for men, and collared shirts, sleeveless tops with collars, or golf-specific tops for women. Denim, cargo pants, athletic shorts, and t-shirts are usually not allowed. Golf shoes with soft spikes or non-metal spikes are often required.
Clubhouse Dress Code: The dress code in the clubhouse may be more relaxed compared to the golf course. However, a neat and presentable appearance is generally expected. Specific guidelines may vary, but it is common for clubs to prohibit athletic attire, swimwear, flip-flops, and torn or excessively casual clothing in the clubhouse.
Guest Policy: Private clubs typically have a guest policy that governs the access and privileges extended to non-members. Guests are usually required to be accompanied by a member, and the member is responsible for ensuring that their guests adhere to the club's rules and policies. The specific guest policy, including the number of guests allowed, frequency of visits, and any associated fees, may vary from club to club.
To obtain the most accurate and up-to-date information regarding the dress code and guest policy at Plainfield Country Club, it is recommended to directly contact the club's membership office or visit their official website. They will provide you with the specific details and guidelines that apply to the club's current policies.
It's important to note that private clubs have the discretion to enforce and modify their dress code and guest policies as they see fit, so it's always a good idea to check with the club directly for the most current and accurate information.