Disclaimer: CountryClubMag.com is an independent resource and is not associated with any of the clubs on this website. Club initiation and membership cost information are estimates only and should not be relied upon for making club membership decisions.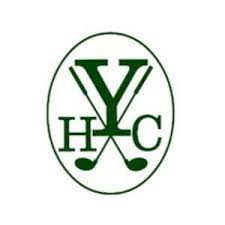 Yeamans Hall Club, located in Hanahan, South Carolina, is a hidden gem among the Lowcountry's prestigious private golf clubs. Nestled amidst the enchanting landscape of moss-draped oaks, pristine fairways, and tranquil waterways, Yeamans Hall exudes an aura of timeless elegance and Southern charm. This exclusive club is renowned for its championship golf course, which has earned acclaim for its architectural brilliance and challenging layout.
But Yeamans Hall is more than just a golfing paradise; it's a sanctuary of relaxation and camaraderie, offering members an unparalleled experience of refined Southern hospitality, exceptional dining, and a sense of belonging to a cherished community. Whether you're a passionate golfer or simply seeking a tranquil escape in the heart of South Carolina, Yeamans Hall Club is a place where tradition, natural beauty, and the joy of leisure converge to create a truly exceptional destination.
Yeamans Hall Club History and Founding
Yeamans Hall Club, with its rich history and architectural significance, stands as a testament to the enduring legacy of golf in the United States. Founded in 1925, this exclusive private club has a storied past that has made it a beloved institution for golf enthusiasts.
The club's history traces back to its founder, Thomas Porcher Stoney, who was inspired to create a world-class golfing destination in the heart of South Carolina's Lowcountry. To bring his vision to life, he enlisted the expertise of renowned golf course architect Seth Raynor. Raynor, celebrated for his classic and strategic designs, lent his mastery to the course's creation. His approach incorporated classic design elements inspired by the great golf courses of the British Isles, a distinctive characteristic that sets Yeamans Hall apart from many modern golf courses.
Yeamans Hall's course, known for its subtle and strategic challenges, quickly gained acclaim and recognition. Over the years, it has undergone careful renovations and updates to maintain its original charm and challenge while adapting to the ever-evolving demands of the game.
The club's history is marked not only by its architectural excellence but also by its commitment to Southern hospitality, creating a warm and welcoming atmosphere for members and guests. Today, Yeamans Hall Club remains a cherished destination for golf enthusiasts who appreciate its historic significance, exceptional design, and the timeless traditions that have been lovingly preserved since its founding.
Famous Golf Tournament held at Yeamans Hall Club
Yeamans Hall Club, although not as well-known for hosting professional golf tournaments as some other venues, has a notable place in the history of amateur golf. One of the most prestigious and significant events held at Yeamans Hall Club is the 2013 United States Women's Amateur Championship.
In 2013, Yeamans Hall Club was honored to host the United States Women's Amateur Championship. This championship is one of the United States Golf Association's (USGA) premier amateur events and has seen the likes of many future professional golf stars and legends compete. The tournament at Yeamans Hall Club featured top amateur female golfers from around the country and provided a beautiful and challenging backdrop for the competition.
The choice of Yeamans Hall Club as the host for such a prestigious event underlines the course's architectural significance and its ability to provide a true test of golf for players at the highest level. While Yeamans Hall Club may not be as famous as some other golf venues, its history and tradition in hosting significant amateur events like the United States Women's Amateur Championship are a testament to its importance in the world of golf.
Yeamans Hall Club Membership Costs and Dues
The Yeamans Hall Club is a private country club located in Hanahan, South Carolina. The club has an 18-hole golf course, a clubhouse, tennis courts, and a swimming pool. Membership to the Yeamans Hall Club is by invitation only, and the initiation fee and annual dues are both significant.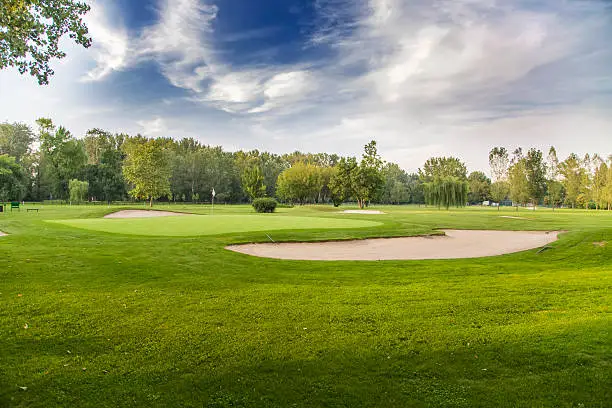 The estimated membership cost for the Yeamans Hall Club is as follows:
Initiation fee: $50,000
Annual dues: $15,000
These numbers are based on estimates and rumors, as the club does not publicly release its membership information. It is important to note that the actual membership cost may vary depending on the individual applicant and the current state of the club.
There are also a number of other costs associated with membership to the Yeamans Hall Club, such as food and beverage minimums, cart fees, and green fees. These costs can add up to several thousand dollars per year.
It is important to note that the Yeamans Hall Club is a very exclusive club, and membership is not guaranteed. The club has a waiting list for new members, and the application process can be competitive.
Yeamans Hall Club Amenities
Yeamans Hall Club offers a range of amenities to its members, creating a comprehensive and enjoyable experience for those who belong to this private golf club.
Here are some of the amenities commonly found at Yeamans Hall Club:
Championship Golf Course: Yeamans Hall is renowned for its challenging and beautifully designed golf course. The Seth Raynor-designed course offers a unique and traditional golfing experience.
Clubhouse: The clubhouse at Yeamans Hall typically serves as a focal point for social activities. Members can enjoy fine dining, social events, and a comfortable environment for relaxation.
Pro Shop: A well-stocked pro shop provides members with access to high-quality golf apparel, equipment, and accessories.
Practice Facilities: Golfers can hone their skills at practice facilities that may include a driving range, putting greens, and chipping areas.
Caddie Program: Yeamans Hall often employs a caddie program, allowing golfers to have experienced caddies accompany them on the course.
Dining: Fine dining and casual dining options are typically available, providing a variety of culinary experiences for members.
Social and Recreational Activities: Beyond golf, the club may host social events, fitness facilities, and recreational opportunities for members and their families.
Private Events and Banquet Facilities: Yeamans Hall Club often offers private events and banquet facilities for weddings, corporate events, and other special occasions.
Guest Accommodations: Some private country clubs provide accommodations for members' guests, allowing them to stay on-site during their visit.
Tennis and Other Sporting Facilities: Depending on the club's offerings, tennis courts or other sporting facilities may be available.
Yeamans Hall Club Event Information and Dining Options
Yeamans Hall Club, like many private clubs, offers a variety of events and celebrations throughout the year for its members. These events are designed to cater to a range of interests and provide opportunities for members to socialize, enjoy the club's amenities, and create lasting memories.
Here are some common types of celebrations and events you might expect to find at Yeamans Hall Club:
Golf Tournaments: Yeamans Hall Club often hosts a series of golf tournaments and competitions, including club championships, member-guest events, and guest-invitational tournaments. These events can be competitive and provide opportunities for golfers to showcase their skills.
Holiday Celebrations: The club typically hosts special events and dinners for major holidays such as Thanksgiving, Christmas, New Year's Eve, and more. These celebrations often feature festive decorations and menus.
Social Mixers: Regular social mixers and gatherings allow members to connect, network, and enjoy each other's company in a relaxed setting. These events may have themes, live music, or entertainment.
Family Events: Yeamans Hall Club may organize family-focused events, including family golf days, family dinners, and activities for children. These events promote a sense of community among members and their families.
Themed Parties: Themed parties and events are often a highlight. They can range from costume parties to 1920s Gatsby-themed nights, adding an element of fun and creativity to the club's social calendar.
Special Dining Nights: The club might host special dining nights, featuring gourmet cuisine, wine pairings, or themed menus. Members can enjoy a culinary experience beyond the regular dining options.
Educational and Cultural Events: Some clubs offer lectures, art exhibitions, or cultural events to provide members with opportunities for learning and enrichment.
Private Celebrations: Yeamans Hall Club often provides facilities and catering services for private events, including weddings, anniversaries, birthdays, and corporate gatherings.
Sports and Fitness Events: If the club has sports and fitness facilities, events like tennis tournaments, swimming competitions, or fitness challenges may be part of the calendar.
Charity and Fundraising Events: Some clubs host charity golf tournaments or fundraising events to support local causes and charitable organizations.
Yeamans Hall Club typically offers a range of dining options to cater to the preferences of its members. The club's dining facilities are often designed to provide a diverse culinary experience, from formal dining to casual meals.
Here are common dining options you might find at Yeamans Hall Club:
Formal Dining: The club often features a formal dining room where members can enjoy gourmet cuisine in an elegant and refined setting. This is typically reserved for special occasions or more upscale dining.
Casual Dining: Many private clubs, including Yeamans Hall, offer more relaxed and casual dining options. This might include a grill room or lounge where members can enjoy a more laid-back atmosphere and a diverse menu.
Bars and Lounges: Members may have access to bars and lounges where they can unwind, socialize, and enjoy a variety of beverages. These spaces often offer bar menus with light snacks and appetizers.
Specialty Menus: Depending on the club's culinary offerings, you may find specialty menus for specific events, holidays, or themed dining nights. These menus might feature unique and seasonal dishes.
Outdoor Dining: Given Yeamans Hall's picturesque setting, outdoor dining areas are common. These areas allow members to dine in the fresh air while taking in the beautiful surroundings.
Private Dining: The club may offer private dining rooms or event spaces for members to host intimate gatherings, special occasions, or business meetings.
Catering Services: Yeamans Hall Club may provide catering services for private events and member functions, allowing members to host their own events with the club's culinary expertise.
Children's Menus: Some private clubs include children's menus with kid-friendly options to cater to families.
Yeamans Hall Club Dress Code and Guest Policy
Dress codes and guest policies at private clubs like Yeamans Hall Club are typically designed to maintain a certain level of decorum and to ensure a pleasant and respectful atmosphere for all members and guests.
Here's a general overview of what you might expect regarding the dress code and guest policy at Yeamans Hall Club:
Dress Code:
Golf Attire: Golfers are typically expected to wear appropriate golf attire while on the golf course. This often includes collared shirts, tailored golf shorts or slacks, golf shoes with soft spikes, and a tucked-in shirt. Denim, cargo shorts, and athletic wear are often discouraged on the golf course.
Clubhouse Dress Code: The dress code in the clubhouse may vary depending on the specific areas within the clubhouse. Members and guests are often required to wear neat, appropriate attire, such as business casual or smart-casual attire.
Footwear: Most clubs require the use of non-metal spike golf shoes on the golf course. In the clubhouse, dress shoes or clean and neat sneakers are usually expected.
Swimwear: Swimwear is typically allowed only in pool and recreational areas. Beachwear is generally not acceptable in indoor clubhouse facilities.
Special Events: For special events, there may be specific dress code requirements, such as formal attire for galas or themed dress for parties.
Guest Policy:
Member Sponsorship: Typically, guests at Yeamans Hall Club are expected to be sponsored by a club member. The sponsoring member is often responsible for the conduct of their guests and may need to accompany them.
Guest Limits: Clubs often have restrictions on the number of times a guest can visit and may limit the number of guests a member can bring on a particular day or to certain events.
Check-In: Guests usually need to check in with the club's staff upon arrival and may be asked to sign in at the front desk.
Reservations: For dining or certain club events, reservations may be required for both members and their guests.
Compliance: Guests are expected to adhere to the club's dress code and any other rules or policies during their visit.
Yeamans Hall Club stands as a distinguished and treasured institution in the world of private golf clubs. With its rich history, renowned golf course designed by Seth Raynor, and a commitment to Southern hospitality, it offers a truly unique and exclusive experience for its members. While the specific details of its amenities, events, dining options, dress code, and guest policies may evolve over time, Yeamans Hall Club's commitment to excellence and its unwavering dedication to providing an exceptional golf and social experience remains constant.
For those seeking a sanctuary of tradition, camaraderie, and the joy of leisure in the heart of the Lowcountry, Yeamans Hall Club is an inviting destination that captures the essence of Southern charm and elegance.
Disclaimer: CountryClubMag.com is an independent resource and is not associated with any of the clubs on this website. Club initiation and membership cost information are estimates only and should not be relied upon for making club membership decisions.