Disclaimer: CountryClubMag.com is an independent resource and is not associated with any of the clubs on this website. Club initiation and membership cost information are estimates only and should not be relied upon for making club membership decisions.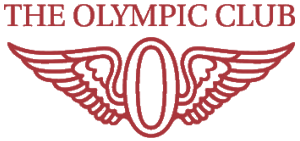 For more than 160 years, The Olympic Club in San Francisco, CA, has been dedicated to fostering amateur athletics and inspiring greatness in these talented young people. Since its founding in 1860 by 23 charter members, the club has grown to offer an impressive array of athletic programs for its members. With 16 different sports available, including, but certainly not limited to, basketball, golf, rugby, and swimming, there's no shortage of opportunities for members to stay active and pursue their passions.
Additionally, with three championship-level courses on-site and a total of 45 absolutely intriguing golf holes, The Olympic Club has played host to numerous prestigious tournaments and championships over the years, including the U.S. Open, the U.S. Women's Championship, the U.S. Junior Amateur, the U.S. Amateur, and the U.S. Four-Ball Championships.
With an impressive list of past and current members as well as an amazing array of program facilities, this exclusive club has something for everyone. It's no wonder The Olympic Club is one of the top private clubs in all of California!
The Olympic Club Membership Cost
As one of the oldest and most prestigious athletic clubs in the country, The Olympic Club has a storied history of attracting some of the most notable figures in American culture. In the 1800s, its membership included heavy hitters such as Mark Twain, William Randolph Hearst, Charles Crocker, Leland Stanford, James G. Fair, John Mackay, and "Gentleman Jim" Corbett, world heavyweight champion of 1892.
Today, The Olympic Club continues to draw elite members who have brought home Olympic medals, international titles, and national and world records. Several talented members have also been inducted into the OC Hall of Fame including Dorothy Traung, Bill Higgins, and John Abendroth.
While membership fees and costs are not publicly disclosed by The Olympic Club due to their exclusivity and privacy policies, it's clear that their members represent some of the most accomplished athletes in the world. Our sources allow us to estimate that the initiation fees are around $150,000 and annual membership coming in around $20,000 per year.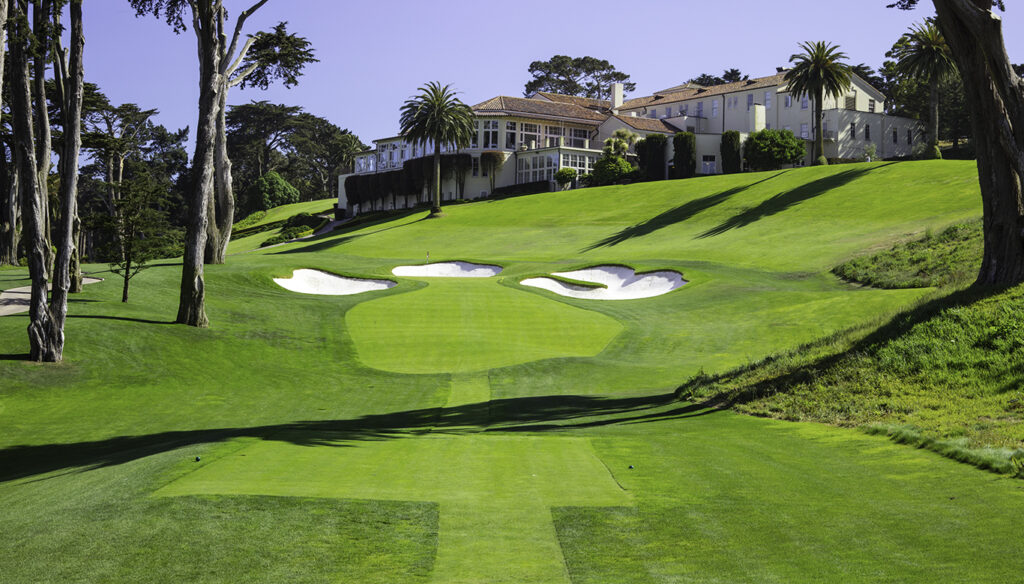 The Olympic Club Amenities, Weddings, & Events
Lakes Course
Nestled amid the rolling hills of San Francisco, The Olympic Club's Lakes Course is a true gem of American golf. Champion Bobby Jones once called it "the best in the west," and it's easy to see why. With forest-lined fairways that offer a tranquil escape from the hustle and bustle of city life, golfers are treated to sensational views of San Francisco at every turn.
As one of the premier courses in the country, Lakes was designed by Willie Watson and built by Sam Whiting with care and precision. After devastating winter storms in 1927, Whiting embarked on a redesign that kept the first four holes intact while adding new challenges and breathtaking vistas throughout the course.
In 2009, Lakes underwent further renovations and restoration work to elevate its status even further, including new routing changes for an enhanced player experience. And in 2016, updates were made to the course's bunkers, ensuring that every round played on this iconic course is truly unforgettable.
Ocean Course
The Ocean Course at The Olympic Club is a true masterpiece of golfing design, offering a customizable experience that balances players of all skill levels. Also known as the Pacific Links, this exciting course opened in 1924. The course took major damage during winter storms and needed extensive renovations before reopening just three years later.
In 2000, under the expert supervision of Tom Weiskopf, the Ocean Course underwent a total reconstruction that transformed it into one of the premier golf courses in the world. And in 2012, Bill Love and the Green Committee further enhanced its beauty with another renovation that added even more challenges and rewards for players.
With its stunning ocean views, undulating fairways, and strategically placed bunkers and hazards, this course offers a truly unforgettable golfing experience that will test your skills while rewarding you with breathtaking vistas at every turn.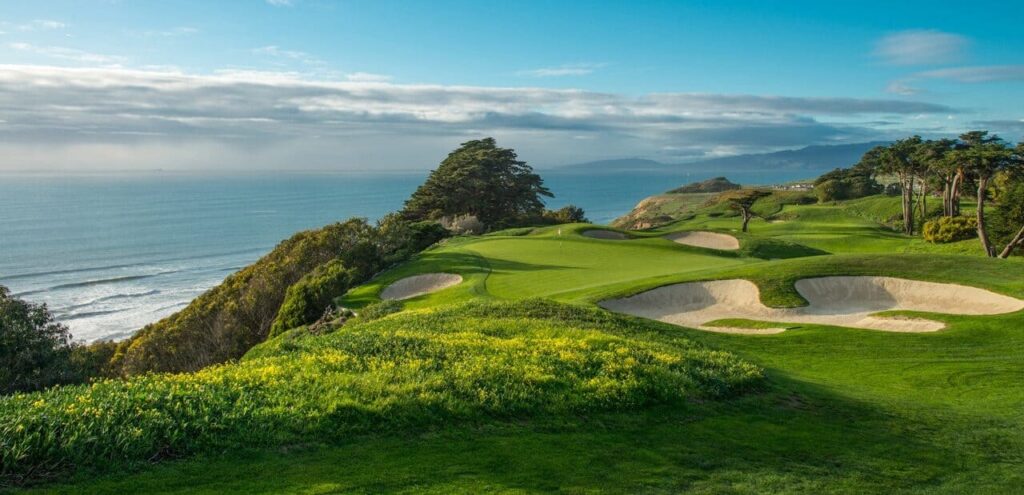 Cliffs Course
The Cliffs Course at The Olympic Club is truly the jewel of the Club, offering a unique and unforgettable golfing experience. This 9-hole, par-3 executive course is a masterpiece of design, with panoramic views of the Pacific Ocean that will take your breath away.
Designed by Jay Morrish and Tom Weiskopf and opened in 1994, this course is perfect for players who want to challenge themselves while enjoying some of the most stunning vistas on earth. Every hole offers a new perspective on the ocean, with undulating greens and expertly placed bunkers that require precision shots to master.
Hotel Rooms
The hotel rooms at The Olympic Club are the perfect retreat for members and member-sponsored guests looking to relax and unwind in style. With 18 beautifully appointed rooms available, each guest is treated to a luxurious experience that includes full use of City Clubhouse athletic, massage, and dining facilities.
From the moment you step inside, you'll be enveloped in comfort and elegance, with plush bedding, modern amenities, and unforgettable views of the surrounding area.
Weddings & Events
As if the vast array of programs, simply gorgeous surroundings, and exclusive Clubhouse amenities weren't enough, those lucky enough to host their event at The Olympic Club are in for a real treat! This is the ultimate destination for any special occasion, from weddings and anniversaries to corporate meetings and business gatherings.
The experienced event staff at The Olympic Club are well-versed in crafting unforgettable events and will work hand-in-hand with you to ensure that your special day or evening is truly one-of-a-kind. From the moment you arrive until the final toast, The Olympic Club will be there to help create a magical experience you'll never forget.
There's also a wide range of banquet and meeting rooms to choose from at both the City Clubhouse and Lakeside.
City Clubhouse rooms (+ rates) include:
Clubhouse ($5,000)
Main Dining Room ($2,500)
Olympian ($750)
Crystal ($350)
Squire ($400)
Hall of Fame Game Room ($750)
1860 ($450)
Winged "O" Room ($350)
Board Room ($550)
Lakeside rooms (+ rates) include:
Clubhouse Main Floor ($3,300)
Main Dining Room ($1,500)
Lounge ($900)
Garden Court ($900)
Vista Room ($350)
Conference Room ($350)
The Olympic Club Foundation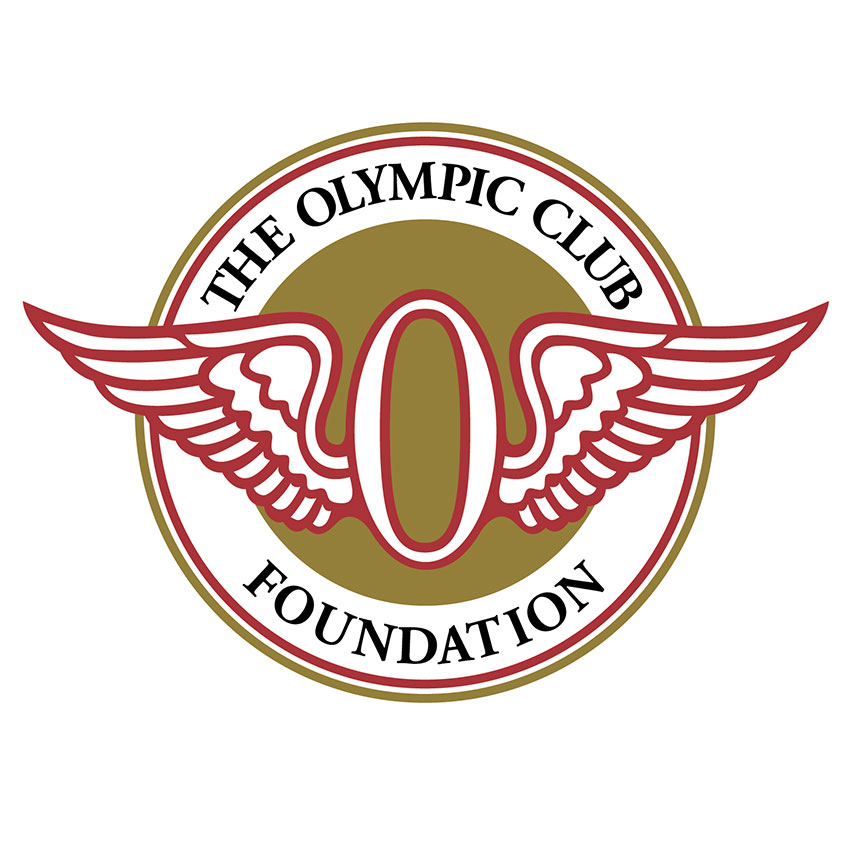 One of the crowning jewels of The Olympic Club is its incredible Olympic Club Foundation, a grant organization that provides funding for various programs throughout the year, all aimed at giving underprivileged youth the opportunity to get involved in a hobby or sport.
By enriching their lives through sports and other activities, the goal of the Foundation is to develop future community leaders. Various elaborate events are hosted throughout the year that supports these programs and encourages kids to participate in sports.
The Olympic Club Visitor's Guide
If you're planning a visit to The Olympic Club, it's important to know that guest cards are required for unaccompanied member-sponsored guests, and there is a per-day charge for these cards.
While cell phones are permitted on the property, they must be on silent mode and are only to be used in certain areas such as the café, parking areas and garages, meeting rooms during scheduled meetings, all adult locker room lounges, and junior activity room (for educational purposes) at City Clubhouse. Voice calls may only be taken in designated areas such as the parking areas and garages, as well as outside the City Clubhouse front doors.
It's also important to note that The Olympic Club is a smoke-free facility, including electronic cigarettes, other alternative products, and the use of cannabis. Smoking is prohibited in any building on the property as well as within 15 feet of Club entrances.
Lastly, there is also a dress code that prohibits athletic attire, cargo pants, collarless shirts (for men), denim of any color or type, sandals (for men), shorts, sneakers, and tee shirts. As long as guests and members alike can abide by these simple rules, everyone's experience will be enjoyable and memorable!
The Olympic Club is truly a unique and remarkable place. From the breathtaking views to its luxurious accommodations, guests, and members can expect only the best here. A visit to this club will be one that you'll never forget—from enjoying all of the amenities offered to explore its rich history and culture, The Olympic Club has something for everyone! Its commitment to enriching lives through sports and other activities with its incredible Olympic Club Foundation makes it an even more special destination. With so much on offer, there's no wonder why people are fighting to become a member here!
Disclaimer: CountryClubMag.com is an independent resource and is not associated with any of the clubs on this website. Club initiation and membership cost information are estimates only and should not be relied upon for making club membership decisions.