Disclaimer: CountryClubMag.com is an independent resource and is not associated with any of the clubs on this website. Club initiation and membership cost information are estimates only and should not be relied upon for making club membership decisions.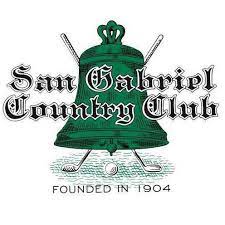 Welcome to the exquisite world of the San Gabriel Country Club, nestled in the heart of San Gabriel, California. Steeped in history and surrounded by breathtaking vistas, this distinguished haven invites you to indulge in a refined and luxurious lifestyle. With its impeccable blend of timeless elegance and modern amenities, the San Gabriel Country Club offers a sanctuary for those who seek an unparalleled experience of leisure, recreation, and camaraderie.
Whether you're drawn to its meticulously manicured golf courses, state-of-the-art facilities, or simply the allure of serene surroundings, the club stands as a testament to the finest traditions of gracious living. Come, explore, and immerse yourself in the captivating allure of the San Gabriel Country Club.
San Gabriel Country Club History and Founding
The San Gabriel Country Club holds a rich and storied history that mirrors the evolution of the surrounding community. Established in 1904, the club's inception was a response to the growing demand for a place where local residents could gather for leisure and recreation.
Originally envisioned as a gathering spot for the region's elite, the San Gabriel Country Club quickly grew beyond its exclusive beginnings, becoming a hub of social activity and a center for fostering relationships among individuals from diverse backgrounds. Over the years, the club has witnessed moments of change and transformation, adapting to shifting cultural and societal dynamics while maintaining its commitment to providing exceptional service and amenities.
Nestled within the picturesque landscapes of San Gabriel, the club's founders recognized the unique beauty of the area and sought to create a sanctuary that would not only offer world-class golfing but also serve as a venue for elegant events, fine dining, and family-friendly activities. The architectural elegance of the clubhouse, the meticulously maintained golf courses, and the welcoming ambiance have all contributed to the enduring appeal of the San Gabriel Country Club.
As the years have passed, the club's legacy has continued to evolve, cementing its place as a cherished institution within the community. Today, the San Gabriel Country Club stands as a testament to the vision and dedication of its founders, welcoming new generations of members to enjoy the traditions of camaraderie, sportsmanship, and refinement that have been cultivated over decades. The original architect of San Gabriel Country Club was Norman Macbeth. He was a Scottish-born golfer and golf course architect who designed over 100 courses in the United States, including the Los Angeles Country Club, the Bel-Air Country Club, and the Riviera Country Club.
Whether it's a round of golf, a sumptuous meal, or a memorable event, the San Gabriel Country Club remains a cherished destination where history, sophistication, and contemporary luxury seamlessly converge.
Famous Golf Tournament held at San Gabriel Country Club
The most famous golf tournament held at San Gabriel Country Club is the Cravens Invitational. It is a two-ball, better-ball, net stroke play tournament for amateur golfers with an index of 11.2 or less. The tournament was founded in 1925 by John Cravens, who saw two-ball matches in Scotland and thought they would be a good fit for Southern California. The tournament was originally held at Midwick Country Club, but it moved to San Gabriel Country Club in 1943.
The Cravens Invitational is a prestigious event that attracts teams from all over the country. It is known for its challenging course conditions and its strong field of competition. The tournament has been won by some of the best amateur golfers in the world, including Billy Casper, Arnold Palmer, and Jack Nicklaus.
The Cravens Invitational is held annually in the fall. The tournament typically takes place over three days, with the final round being played on Sunday. The championship is decided by the team with the lowest net score over the 54 holes.
In addition to the Cravens Invitational, San Gabriel Country Club also hosts a number of other golf tournaments, including the Macbeth Invitational and the Tournament of Hope. The Macbeth Invitational is a four-ball, better-ball, net stroke play tournament that is held in honor of Norman Macbeth, a renowned golf course architect. The Tournament of Hope is a charity event that raises money for Villa Esperanza Services, a non-profit organization that provides services to people with developmental disabilities.
San Gabriel Country Club is a historic golf course with a rich tradition of hosting major tournaments. The club is home to a challenging course that is sure to test even the best golfers. The Cravens Invitational is one of the most prestigious amateur golf events in the country, and it is a must-play for any serious golfer.thumb_upthumb_downtuneshareGoogle itmore_vertadd_circle
San Gabriel Country Club Membership Costs and Dues
The estimated and rumored membership costs and dues at San Gabriel Country Club are as follows: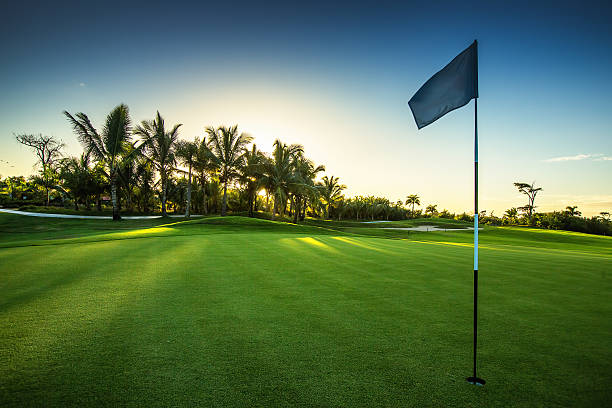 Initiation fees:

Regular: $50,000
Family: $75,000
Social: $35,000


Monthly dues:

Regular: $2,500
Family: $3,500
Social: $1,500
These costs are just estimates and rumored figures, and the actual costs may vary. The club does not publicly disclose its membership fees. It is important to note that these costs are just for the basic membership. There are also a number of additional fees that members may be required to pay, such as greens fees, dining fees, and event fees.
San Gabriel Country Club Amenities
Here are some amenities commonly found at country clubs:
Golf Courses: Many country clubs are known for their well-maintained golf courses, which can include championship-level courses, practice facilities, and professional instruction.

Clubhouse: The clubhouse is often the central hub of the club and can include features like fine dining restaurants, casual eateries, lounges, and banquet halls for events and gatherings.

Tennis Facilities: Country clubs may offer tennis courts, including both hard and clay courts, along with tennis programs and lessons.

Swimming Pools: Outdoor and/or indoor swimming pools for relaxation, exercise, and recreation.

Fitness and Wellness: Facilities like fitness centers, gyms, yoga studios, and spa services promote health and well-being.

Social Events: Clubs often host a variety of social events such as galas, themed parties, holiday celebrations, and more.

Family Activities: Childcare services, kids' clubs, and family-friendly events cater to members of all ages.

Meeting and Event Spaces: Facilities for business meetings, conferences, weddings, and other special events.

Pro Shops: Retail spaces offering golf and sports equipment, apparel, and accessories.

Recreational Facilities: Additional amenities might include pickleball courts, bocce ball courts, croquet lawns, and other recreational options.

Networking Opportunities: Country clubs often provide a platform for members to network and socialize with other professionals and individuals in the community.

Private Member Areas: Exclusive lounges or sections reserved for certain membership levels.
Remember that the specific amenities offered by the San Gabriel Country Club could differ from the general list above.
San Gabriel Country Club Event Information and Dining Options
Event Information: Country clubs often host a variety of events for their members, which can include:
Golf Tournaments: Member tournaments, invitational events, and charity golf outings.

Social Gatherings: Holiday parties, themed events, and galas.

Weddings and Receptions: Beautiful venues for weddings and related celebrations.

Corporate Events: Business meetings, conferences, and team-building activities.

Family-Friendly Events: Children's parties, family picnics, and seasonal activities.
Events can vary widely and may cater to different interests and age groups within the membership.
Dining Options: Country clubs often provide a range of dining options to suit different preferences and occasions:
Fine Dining: Upscale restaurants offering gourmet cuisine and an elegant dining experience.

Casual Dining: Relaxed settings for members to enjoy a more laid-back meal.

Outdoor Dining: Patios or terraces where members can dine while enjoying views of the golf course or other scenic surroundings.

Bars and Lounges: Spaces for members to unwind with drinks and appetizers.

Private Dining: Exclusive rooms for special occasions or private gatherings.
Dining menus can encompass a variety of cuisines and can include options for breakfast, lunch, dinner, and special events.
To get the most accurate and current information about upcoming events and dining options at the San Gabriel Country Club, they should be able to provide you with details about their event calendar, dining venues, menus, and any reservations you may need.
San Gabriel Country Club Dress Code and Guest Policy
Here's a general overview of what you might expect:
Dress Code: Country clubs often have dress codes that apply to different areas of the club, including the golf course, clubhouse, and dining areas. Some common guidelines might include:
Golf Course: Proper golf attire, such as collared shirts, tailored golf pants or shorts, and golf shoes with soft spikes. Sleeveless shirts for women and Bermuda-length shorts for men might also be allowed.

Clubhouse: Business casual or formal attire, depending on the specific area or event. Collared shirts and appropriate footwear might be required.

Dining Areas: Dressier attire for fine dining areas, which may include jackets for men and dresses or upscale attire for women. Casual attire might be acceptable in more relaxed dining areas.
It's important to note that different events and areas within the club might have varying dress code requirements.
Guest Policy: Country clubs often have policies regarding guests, which may include the following:
Accompanied Guests: Guests may be allowed only when accompanied by a member.

Limited Guest Access: There might be restrictions on the number of times a guest can visit the club within a certain period.

Advance Notice: Members may need to inform the club in advance if they plan to bring guests.

Guest Fees: Some clubs charge a fee for guest access, which could include access to facilities like the golf course or dining areas.
Guest policies are designed to balance the enjoyment of members and the exclusivity of the club.
Keep in mind that these details are general guidelines and may not reflect the specific policies of the San Gabriel Country Club.
San Gabriel Country Club stands as a timeless haven of luxury and refinement, nestled within the picturesque landscapes of San Gabriel, California. With its rich history, world-class amenities, and commitment to fostering a sense of community, the club offers an unparalleled experience for individuals and families alike. From meticulously maintained golf courses and elegant dining venues to a calendar of diverse events, the San Gabriel Country Club embodies the essence of gracious living.
Whether embracing the thrill of a golf swing, savoring exquisite cuisine, or forging lasting connections, the club's legacy continues to thrive, inviting each member to create their own cherished moments and become part of a storied tradition. Welcome to a world where sophistication, camaraderie, and leisure converge—the San Gabriel Country Club awaits to elevate your lifestyle to new heights.
Disclaimer: CountryClubMag.com is an independent resource and is not associated with any of the clubs on this website. Club initiation and membership cost information are estimates only and should not be relied upon for making club membership decisions.