Disclaimer: CountryClubMag.com is an independent resource and is not associated with any of the clubs on this website. Club initiation and membership cost information are estimates only and should not be relied upon for making club membership decisions.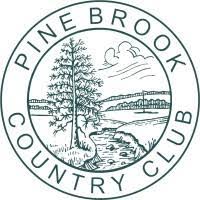 Welcome to Pine Brook Country Club House, a hidden gem nestled in the picturesque town of Weston, Massachusetts. This exclusive and prestigious country club offers an unparalleled experience, combining the beauty of nature with world-class amenities. Whether you seek a round of golf on our meticulously manicured fairways, a relaxing day by the pool, or a delightful culinary journey at our upscale dining facilities, Pine Brook Country Club House promises an extraordinary escape from the hustle and bustle of everyday life.
Embrace a lifestyle of luxury and leisure as you immerse yourself in the tranquil ambiance of this timeless retreat, where cherished memories are waiting to be made. Welcome to Pine Brook, where sophistication meets serenity in Weston, MA.
Pine Brook Country Club History and Founding
Pine Brook Country Club has a rich and storied history that dates back to its founding in the early 1900s. The club was established as a private escape for the affluent residents of Weston, Massachusetts, who sought an elegant sanctuary where they could indulge in recreational pursuits and social gatherings.
The club's inception can be traced back to a group of visionary individuals who shared a passion for golf and a love for the natural beauty of the surrounding landscape. They came together with the idea of creating a premier golf and country club that would not only offer top-notch sporting facilities but also foster a sense of camaraderie among its members. The original architect of Pine Brook Country Club was Wayne Stiles. Stiles was a prolific golf course architect who designed over 100 courses in his career. He was known for his use of natural features in his designs, and his courses are often praised for their beauty and playability.
In 1914, after careful planning and determination, Pine Brook Country Club officially opened its doors. The founders spared no expense in designing an exquisite golf course that blended harmoniously with the rolling hills and lush foliage of Weston, providing an idyllic setting for players of all levels.
Over the years, Pine Brook has evolved into much more than just a golf club. With a focus on providing a well-rounded experience, the country club expanded its facilities to include amenities such as tennis courts, swimming pools, fine dining restaurants, and event spaces. Its reputation for excellent service, impeccable hospitality, and a commitment to preserving its historic legacy has only grown stronger with time.
Throughout the decades, Pine Brook Country Club has played host to numerous notable events, tournaments, and social functions, solidifying its place as a premier destination for both recreation and relaxation. Today, as it stands tall, Pine Brook continues to uphold its founders' vision, offering a timeless escape for its esteemed members and guests alike, and preserving the spirit of community and tradition that has defined it since its inception.
Famous Golf Tournament held at Pine Brook Country Club
One of the most famous golf tournaments held at Pine Brook Country Club is the "Pine Brook Invitational." This prestigious tournament has a long-standing tradition and attracts top amateur and professional golfers from around the country.
The Pine Brook Invitational is known for its challenging course layout, which demands precision and skill from players. The tournament typically spans several days and includes multiple rounds of competitive play. Golfers compete in various divisions based on their skill levels, making it an inclusive and exciting event for players of all abilities.
What sets the Pine Brook Invitational apart is not only the exceptional level of play but also the vibrant social atmosphere. The country club comes alive during the tournament, with spectators and participants engaging in friendly camaraderie and enjoying the beautiful surroundings.
The event has become an annual highlight in the golfing community, drawing attention from enthusiasts and golf aficionados who eagerly anticipate the tournament each year. With its rich history and commitment to excellence, the Pine Brook Invitational continues to showcase the best of competitive golf while upholding the cherished traditions of Pine Brook Country Club.
Pine Brook Country Club Membership Costs and Dues

The estimated and rumored membership costs and dues for Pine Brook Country Club are as follows: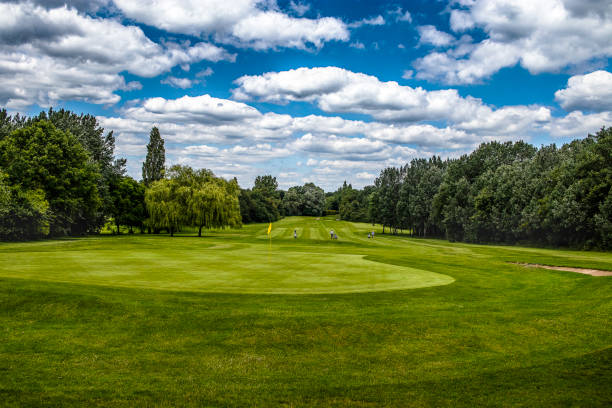 Initiation Fee: $100,000
Annual Dues: $25,000
These costs are based on publicly available information and anecdotal evidence from current and former members. The actual costs may vary depending on the specific membership category and the terms of the agreement.
In addition to the initiation fee and annual dues, there may be other costs associated with membership, such as:
Locker Rental: If you want to rent a locker at the club, there will be an additional fee.
Dining Minimum: Some clubs have a dining minimum, which means that you must spend a certain amount of money on food and beverage each year in order to maintain your membership.
Green Fees: If you are not a member, you will have to pay green fees to play golf at the club.
Pine Brook Country Club Amenities
Here are some of the amenities typically found at Pine Brook Country Club:
Championship Golf Course: Pine Brook boasts an immaculately maintained 18-hole championship golf course that challenges players of all skill levels. The scenic layout is set amidst rolling hills, lush greenery, and water features, providing a picturesque backdrop for golf enthusiasts.

Practice Facilities: The country club often provides extensive practice facilities, including driving ranges, putting greens, and chipping areas, where members can hone their golfing skills.

Tennis Courts: Tennis enthusiasts can enjoy access to well-maintained tennis courts, offering opportunities for friendly matches, tournaments, and professional coaching.

Swimming Pools: Pine Brook typically features inviting swimming pools, allowing members and their families to relax and cool off during the warmer months.

Fitness Center: Many country clubs, including Pine Brook, provide state-of-the-art fitness centers with modern exercise equipment, personal training options, and fitness classes.

Fine Dining: Pine Brook Country Club often offers elegant dining experiences, with upscale restaurants and dining rooms where members can enjoy exquisite cuisine in a sophisticated setting.

Social Events: The club typically hosts a variety of social events throughout the year, including galas, themed parties, holiday celebrations, and family-friendly gatherings, fostering a strong sense of community among its members.

Event Spaces: Pine Brook often provides elegant event spaces suitable for weddings, corporate events, and private gatherings, offering impeccable service and event planning support.
Please note that club amenities and offerings can change over time.
Pine Brook Country Club Event Information and Dining Options
Typically, private country clubs like Pine Brook offer a diverse range of events and dining experiences to cater to their members' interests and preferences. Some common types of events that may be hosted at the club include:
Golf Tournaments: Pine Brook often organizes various golf tournaments and competitions for members to showcase their skills and enjoy friendly competition.

Tennis Tournaments: Tennis enthusiasts can participate in tournaments and matches organized by the club, promoting a sense of camaraderie among players.

Social Events: Pine Brook Country Club usually arranges social events, such as themed parties, holiday celebrations, cocktail receptions, and gala dinners, providing opportunities for members to socialize and connect.

Family Activities: The club often hosts family-oriented events like family fun days, picnics, and children's programs, encouraging members to bring their families together for quality time.
Regarding dining options, Pine Brook typically offers a range of choices to satisfy diverse palates:
Formal Dining Room: The club's formal dining room offers an elegant and refined atmosphere, providing a gourmet dining experience with a diverse menu crafted by skilled chefs.

Casual Dining: For a more relaxed setting, Pine Brook often provides casual dining options, such as a grill or bistro, where members can enjoy delicious meals in a laid-back ambiance.

Bar and Lounge: The club's bar and lounge area is an excellent spot to unwind with friends and fellow members, offering a selection of beverages and light bites.

Outdoor Dining: Weather permitting, Pine Brook may have outdoor dining areas, where members can enjoy their meals while taking in the scenic beauty of the club's surroundings.
As event offerings and dining options may vary, it's best to check directly with Pine Brook Country Club for the most current and comprehensive information.
Pine Brook Country Club Dress Code and Guest Policy
However, please keep in mind that policies might have evolved since then, so it's essential to verify the current dress code and guest policy directly with the club.
Dress Code: Pine Brook Country Club usually enforces a dress code that reflects a sense of style, appropriateness, and respect for the club's traditions. While specific details can vary, a general dress code guideline might include:
Golf Course and Tennis Courts: Proper golf or tennis attire, such as collared shirts, golf or tennis shorts or slacks, and golf or tennis shoes, are typically required. Denim, cargo shorts, and athletic wear may be restricted.

Formal Dining Room: Elegant and upscale attire, such as collared shirts, dress slacks, dresses, or skirts, is often expected in the formal dining area. Jackets and ties may be required for certain events or dinners.

Casual Dining and Clubhouse: Casual but neat attire is generally acceptable in the casual dining areas and clubhouse. However, it's essential to avoid clothing like torn jeans, swimwear, or gym attire.
It's crucial to respect the club's dress code to ensure a pleasant experience for yourself and others. Members and guests are typically expected to dress in a manner befitting the club's ambiance and values.
Guest Policy: Pine Brook Country Club usually extends a guest policy that allows members to invite friends, family, and business associates to the club. However, guests are generally required to be accompanied by a member while using the club's facilities. Some clubs may have limitations on the frequency of guest visits, so it's advisable for members to inquire about the guest policy to avoid any inconvenience.
Pine Brook Country Club stands as a timeless sanctuary, offering a harmonious blend of refined elegance and natural beauty. With its lush golf course, state-of-the-art facilities, and an array of luxurious amenities, Pine Brook creates an unmatched experience for its esteemed members. This prestigious club continues to uphold its rich history, fostering a sense of community and camaraderie among its members, while consistently providing impeccable service and exceptional recreational opportunities.
As a cherished destination for recreation, relaxation, and social gatherings, Pine Brook Country Club remains a symbol of sophistication and prestige, inviting its guests to embrace a life of luxury and leisure in the captivating town of Weston, Massachusetts.
Disclaimer: CountryClubMag.com is an independent resource and is not associated with any of the clubs on this website. Club initiation and membership cost information are estimates only and should not be relied upon for making club membership decisions.