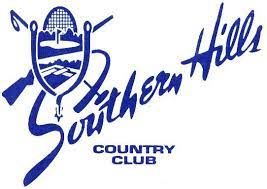 Southern Hills Country Club in Tulsa, Oklahoma, is a legendary championship golf course recognized among the top 100 courses in the world, and easily one of the best in the state. Established in 1935 and designed by Perry Maxwell, the course was opened to a small number of elite members. The course managed to grab a foothold despite the country's struggles throughout the Great Depression. Nearly 60 years later, the West Nine designed by Bill Coore and Ben Crenshaw was added to this already revered course.
Since opening its doors, this exclusive club has been the host of 17 major golf tournaments. This has included everything from the first-ever U.S. Women's Mid-Amateur to the famous PGA Championship and the U.S. Open. With so many notable tournaments and competitions under its belt, Southern Hills Country Club remains an unparalleled experience for any golfer.
Southern Hills Country Club Membership Cost
Southern Hills Country Club offers a selective membership program, with under 1000 members enjoying this elite experience. Although the exact fees are unknown, it's speculated that an annual fee of $11,000 along with an undisclosed initiation fee, which is rumored to be close to a 6-digit number, is required for membership. Food and beverage fees are also involved on a monthly basis, however, no specifics have been made public. Further amenities such as outings, lessons, tournaments, clinics, and camps come at an additional cost.
The Southern Hills Country Club offers a unique experience for the younger demographic of the Tulsa community. Children ages 8-18 have access to the completely free First Tee Learning Center. The facility is home to computer labs, classroom space, and hitting bays. The goal of this incredible program is to create and implement educational programs to assist the young people of Tulsa in school, make positive decisions about their future, and have doors opened that would likely be closed to them otherwise. This dedication to the community is what truly sets the Southern Hills Country Club apart from other clubs and organizations in the state.
Southern Hills Country Club Amenities, Weddings, & Events
At the Southern Hills Country Club, members can experience a wide range of amenities and activities. From tennis courts boasting four lighted indoor hard courts, two lighted clay courts, and six lighted outdoor hard courts, to extensive banqueting facilities and a fitness center with personal training in tennis and swimming instruction, there's something for everyone.
The club also features a Fun Pool with a zero-gravity entry slide, two additional slides, a basketball goal, a 25-meter lap pool with a dive tank featuring 3- and 1-meter boards, as well as a deck area for dining, a snack bar, and a bathhouse.
The Health & Wellness Center provides further opportunities for members to stay active with weight and cardio equipment, exercise classes, physical therapy, massage therapy, and Pilates. For avid shoppers, the fully equipped Tennis Pro Shop has it all!
Originally designed and opened in 1936 for the Southern Hills Country Club's official opening, the golf course underwent an extensive restoration in 2019 that was meticulously completed by renowned golf course architect Gil Hanse. The architect made sure to keep the integrity of Maxwell's original design intact while planning this remodel.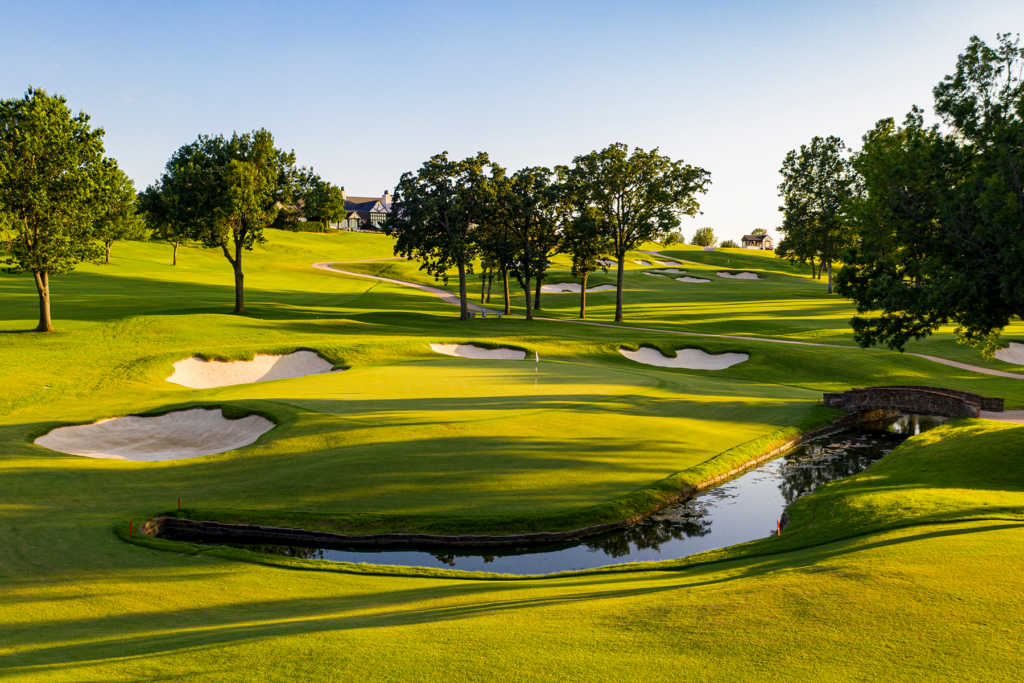 This par-71 course is known for its many doglegs right and left holes and a large number of bunkers as well as its iconic 12th hole, which has been deemed by Ben Hogan and Arnold Palmer as one of the country's greatest par-4 holes. Playing options have been increased with modified teeing areas, fairway lines, creeks, and green complexes, perfect for golfers looking to get their best game going.
Weddings & Events
If you're looking for the perfect place to host your wedding or an elegant fundraising banquet, there's no finer facility in Oklahoma than the Southern Hills Country Club! This exquisite setting offers the perfect atmosphere for bridal showers, rehearsal dinners, business meetings, weddings, holiday celebrations, and more.
The clubhouse's banquet halls provide a beautiful backdrop that can only be rented to members or those sponsored by members. The professional event staff ensures an unparalleled experience while the chef and culinary team provide a wide range of delicious cuisine perfect for any event.
Speaking of the food, the Southern Hills Country Club offers a number of opportunities to enjoy amazing snacks and meals. The club is home to the Snug Harbor, the Snug Harbor Patio, the Family Grill, and plenty of snack stands along the golf course and around the tennis and swimming facilities. There's definitely no need to go hungry when playing a round at the Southern Hills links!
Southern Hills Country Club Visitor's Guide
While visiting the grounds at Southern Hills Country Club is strictly members-only, there are a few ways for the public to experience the wonders of this magnificent golf course. Guests are allowed to play a round if they are accompanied by a member, the same goes for family members of a member. The social events at the club, including dances, parties, and other special functions, follow the same rule—members only unless you've become an approved guest of a member. To qualify, all Southern Hills Country Club members must first register their guests to get the approval of the club.
Regarding proper attire, Southern Hills Country Club follows a very traditional standard. Men must sport collared sports shirts and slack in the dining room, but more informal golf attire is acceptable in the main clubhouse. This includes mid-thigh length shorts, slacks, collared sports shirts, and even blue jeans.
The use of cell phones is limited. On the course and around the club, including the Health & Wellness Center, phones must be turned off or put on silent. Texting and emailing are allowed in the main clubhouse, the North Patio areas, the Snug Harbor, and the Snug Harbor Patio. The only place you are allowed to talk on the phone is the locker rooms, designated phone booths, and in parking lots.
These are simple and fairly standard rules for a private club, so adhering to the regulations isn't too much to ask. This ensures that everyone at the club has an enjoyable experience and can fully immerse themselves into the clubhouse lifestyle associated with private club membership.
The Southern Hills Country Club is an amazing place to visit and experience the wonders of golf. With its incredible course design, delicious food options, and beautiful atmosphere for special events, it's no wonder that this private club has been deemed one of the best in Oklahoma. Whether you're a member or just visiting with permission from a member, everyone can enjoy all that the Southern Hills Country Club has to offer!