Disclaimer: CountryClubMag.com is an independent resource and is not associated with any of the clubs on this website. Club initiation and membership cost information are estimates only and should not be relied upon for making club membership decisions.
Welcome to Castlewood Country Club, a hidden gem nestled in the heart of Pleasanton, California. With its rich history, stunning landscapes, and unparalleled amenities, Castlewood offers an exquisite experience that blends timeless elegance with modern luxury. Whether you're a golf enthusiast aiming to conquer two championship courses, a social butterfly seeking vibrant events, or a connoisseur of fine dining and relaxation, Castlewood Country Club welcomes you to indulge in a world of refined leisure and impeccable hospitality. Discover a community where tradition meets innovation, where cherished memories are created, and where every visit is destined to be unforgettable.
Castlewood Country Club History and Founding
Castlewood Country Club, located in Pleasanton, California, holds a captivating history that dates back to its founding in 1926. The club's inception can be attributed to a group of prominent Bay Area residents who envisioned a haven for relaxation and recreation in the picturesque East Bay region.
Architect William P. Bell, renowned for his expertise in golf course design, was commissioned to create Castlewood's two championship golf courses. Bell's innovative approach to course design, characterized by incorporating the natural contours of the land and strategically placed hazards, brought Castlewood's courses to life in a way that harmonized with the surrounding landscape.
The club's name, "Castlewood," was inspired by the novel "Castlewood" written by Louis Auchincloss. It evokes a sense of old-world charm and grandeur, reflecting the club's aspiration to provide members with an environment of refined elegance.
Over the years, Castlewood Country Club has evolved while retaining its commitment to excellence. The historic clubhouse, with its distinctive architecture and captivating views, stands as a testament to the club's enduring legacy. From hosting prestigious golf tournaments to being a hub for social gatherings and celebrations, Castlewood continues to be a cherished destination for members and their families.
As Castlewood Country Club's legacy persists, its captivating history, exceptional golf courses, and architectural marvels ensure that its story will be told for generations to come, capturing the essence of both tradition and modern luxury.
Famous Golf Tournament held at Castlewood Country Club
One of the notable golf tournaments held at Castlewood Country Club is the LPGA Circle K Classic. The LPGA Circle K Classic, also known as the Circle K Ladies' Golf Tournament, was a professional golf tournament on the LPGA Tour that took place at Castlewood Country Club in Pleasanton, California.
The tournament's history at Castlewood dates back to the late 1970s and early 1980s. The event provided a platform for some of the top female golfers in the world to showcase their skills on the challenging course. The tournament not only showcased exceptional golf but also highlighted the beauty of the Castlewood Country Club grounds.
While the LPGA Circle K Classic is one of the most prominent tournaments held at Castlewood, the club has also hosted various other local, regional, and amateur golf events over the years, contributing to its reputation as a premier golfing destination in the Bay Area.
Castlewood Country Club Membership Costs and Dues\
The estimated membership costs for The Club at Castlewood in Pleasanton, CA are as follows:
Initiation fee: $50,000

Annual dues: $10,000
These costs are based on the information available on the club's website and other public sources. However, it is important to note that the actual costs may vary depending on the membership category and other factors.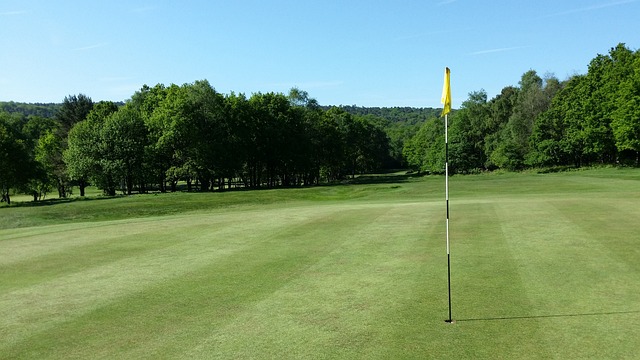 There are also some rumored membership costs that are higher than the estimated costs. For example, one forum post claims that the initiation fee is actually $100,000 and the annual dues are $20,000. However, there is no concrete evidence to support these rumors.
Here are some additional things to keep in mind about the membership costs at The Club at Castlewood:
There is also a food and beverage minimum that members are required to meet each year. The exact amount of the minimum varies depending on the membership category.

The club also charges a monthly facilities fee. The amount of the fee varies depending on the membership category.

The club reserves the right to change the membership costs at any time.
Castlewood Country Club Amenities
Castlewood Country Club is known for offering a range of amenities that cater to various interests and provide members with a comprehensive experience.
Here are some of the amenities typically associated with Castlewood Country Club:
Golf Courses: Castlewood boasts two championship golf courses designed by renowned architect William P. Bell. These courses provide both recreational and competitive opportunities for golf enthusiasts of all skill levels.

Tennis Facilities: The club often offers tennis courts for members who enjoy playing tennis, whether for leisure or in organized tournaments.

Swimming Pools: Many country clubs have swimming pools that allow members and their families to enjoy leisurely swims and relaxation.

Clubhouse: The historic clubhouse serves as a hub for social activities, dining, and events. It often features elegant dining areas, lounges, and event spaces with beautiful views.

Dining Options: Members typically have access to various dining options within the club, ranging from casual to fine dining. These spaces can be used for personal dining or hosting private events.

Fitness Facilities: Some country clubs offer fitness centers or gyms with a variety of exercise equipment, classes, and wellness programs.

Spa Services: Depending on the club's amenities, there might be spa facilities that offer a range of relaxing treatments and services.

Social Events: Country clubs often organize social events, including parties, holiday celebrations, and themed gatherings, providing members with opportunities to connect and enjoy their community.

Children's Activities: Family-friendly clubs might offer activities and programs designed for children, such as summer camps, youth sports, and more.

Private Event Spaces: Many country clubs have event spaces that can be rented for private occasions like weddings, corporate events, and special celebrations.

Golf Pro Shop: A well-equipped pro shop offers golfers a place to purchase equipment, apparel, and accessories.

Golf Lessons and Clinics: Professional golf instruction may be available to help members improve their game.
Castlewood Country Club Event Information and Dining Options
The general idea of what to expect based on typical offerings at private country clubs like Castlewood:
Event Information:
Castlewood Country Club often hosts a variety of events throughout the year for its members. These events can include:
Golf Tournaments: The club may organize golf tournaments for members of different skill levels. These could range from casual, friendly competitions to more serious tournaments.

Holiday Celebrations: Special events for holidays like Thanksgiving, Christmas, New Year's, and more are common at country clubs. These can include festive dinners, parties, and family-friendly activities.

Themed Parties: Castlewood might host themed parties or galas, such as masquerade balls, casino nights, or costume parties.

Wine Tastings: Wine-tasting events can provide members with the opportunity to sample a selection of wines and learn about different varietals.

Concerts and Performances: Some clubs organize live music performances, outdoor concerts, or entertainment nights for their members.

Charity and Fundraising Events: Country clubs often participate in charitable initiatives and may host fundraising events for local causes.
Dining Options:
Castlewood Country Club typically offers a range of dining options to cater to different preferences and occasions:
Formal Dining: The clubhouse might feature a formal dining room where members can enjoy upscale dining experiences with a refined atmosphere.

Casual Dining: For a more relaxed setting, there may be a casual dining area offering a diverse menu suitable for families and social gatherings.

Outdoor Dining: If the club has outdoor spaces, members might have the option to dine alfresco while enjoying the scenic surroundings.

Lounge or Bar Area: A lounge or bar area is common, providing a place for members to enjoy drinks and lighter fare in a more laid-back atmosphere.

Private Dining Rooms: Private dining rooms can be reserved for special occasions or private events, offering an intimate setting for gatherings.

Sunday Brunch: Many country clubs offer a popular Sunday brunch option, allowing members to enjoy a leisurely meal with family and friends.
Castlewood Country Club Dress Code and Guest Policy
Private country clubs like Castlewood often have specific dress codes and guest policies to maintain a certain level of decorum and atmosphere within their premises.
Here's a general outline of what you might expect at Castlewood Country Club:
Dress Code:
Castlewood Country Club's dress code is likely to reflect a balance between maintaining a respectable appearance and ensuring members' comfort. Common dress code guidelines at private clubs include:
Golf Attire: On the golf course, proper golf attire is usually required. This typically includes collared shirts, golf pants or shorts, and golf shoes with soft spikes. Denim, t-shirts, and athletic wear might be restricted on the golf course.

Casual Wear: In casual dining areas, members and guests may be allowed to wear neat and presentable casual attire, such as slacks, khakis, and collared shirts. However, items like torn jeans, flip-flops, and athletic shorts might be discouraged.

Formal Attire: Formal dining areas often require more formal attire. This might include dresses, skirts, blouses, suits, and ties. Jackets may be required for men in certain situations.

Swimwear: Swimwear is generally restricted to pool and poolside areas. Cover-ups and appropriate footwear are usually expected when moving to and from the pool.

Hats and Headgear: Some clubs have restrictions on wearing hats and headgear indoors, especially in dining areas.
Guest Policy:
Private clubs typically have guest policies in place to ensure that the club's ambiance and services are primarily enjoyed by members. These policies may include:
Accompanied Guests: Guests are often required to be accompanied by a member when using club facilities.

Guest Limits: There might be limitations on how often the same guest can be hosted by a member within a given time period.

Registration: Members may need to register their guests at the club's front desk or with the appropriate staff.

Guest Fees: Some clubs charge guest fees for the use of facilities. This could include guest fees for golf rounds, dining privileges, and other amenities.

Events: Some events and activities may be restricted to members only, while others might allow guests to participate as well.
Castlewood Country Club stands as a distinguished retreat in Pleasanton, California, where history, elegance, and contemporary amenities seamlessly converge. With its storied past dating back to 1926 and architecturally renowned golf courses designed by William P. Bell, Castlewood exudes a timeless charm that captivates both tradition and innovation.
Offering a comprehensive array of amenities, from championship golf courses and tennis facilities to exquisite dining options and a historic clubhouse, Castlewood provides a haven for members to indulge in leisure, recreation, and social connections. The club's commitment to maintaining a refined atmosphere through dress codes and guest policies ensures an environment of sophistication and exclusivity.
Whether embracing the thrill of a well-played round of golf, relishing in delectable cuisine, or partaking in vibrant social events, Castlewood Country Club continues to create cherished memories and shape an exceptional community for its members. As Castlewood's legacy unfolds, its dedication to offering unparalleled experiences remains unwavering, securing its place as an enduring destination for those seeking the pinnacle of private club excellence.
Disclaimer: CountryClubMag.com is an independent resource and is not associated with any of the clubs on this website. Club initiation and membership cost information are estimates only and should not be relied upon for making club membership decisions.