Disclaimer: CountryClubMag.com is an independent resource and is not associated with any of the clubs on this website. Club initiation and membership cost information are estimates only and should not be relied upon for making club membership decisions.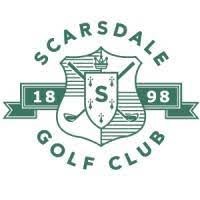 Welcome to the Scarsdale Golf Club, a hidden gem nestled in the heart of Hartsdale, New York. Our esteemed golf club combines the natural beauty of the Hudson Valley with a rich history dating back to 1898. With its meticulously manicured fairways and challenging greens, the Scarsdale Golf Club offers golf enthusiasts an unforgettable experience.
Whether you're a seasoned pro or a novice looking to refine your skills, our club provides an inviting and picturesque backdrop for golfers of all levels. Join us for a round of golf and discover the timeless charm and exquisite landscapes that define Scarsdale Golf Club.
Scarsdale Golf Club History and Founding
The Scarsdale Golf Club, located in Hartsdale, New York, boasts a captivating history dating back over a century. Founded in 1898, the club emerged at a time when golf was gaining popularity in the United States. Its establishment was orchestrated by a group of enthusiastic golf aficionados who recognized the need for a premier golfing destination in the area.
The iconic architect Walter Travis played a pivotal role in shaping the club's golf course. Travis, a prominent figure in early 20th-century golf course design, lent his expertise to the Scarsdale Golf Club. He was known for creating challenging yet visually stunning courses, and his work at Scarsdale left an indelible mark on the club's layout.
Over the years, the club has evolved, but it has always maintained its commitment to providing an exceptional golfing experience. With its historic roots and the influence of golf course design pioneer Walter Travis, Scarsdale Golf Club continues to be a cherished destination for golfers who appreciate the timeless appeal of the sport.
Famous Golf Tournament held at Scarsdale Golf Club
The most famous golf tournament held at Scarsdale Golf Club in Hartsdale, NY is the Wilson Cup Invitational. This two-man team competition is named in honor of Charles "General Electric" Wilson, a longtime member of the club who was famous for his role in rebuilding America after World War II. The tournament is held annually in the fall and is one of the most prestigious amateur events in the Metropolitan New York area.
Here are some other notable tournaments that have been held at Scarsdale Golf Club:
Red Cross 4-ball match: This event was held in 1918 and featured two of the greatest golfers of all time, Chick Evans and Bobby Jones. Evans and Jones were defeated by Scarsdale club professional Jack Dowling and his partner, Tom McNamara.

US Open and Senior US Open qualifying: Scarsdale Golf Club has hosted sectional qualifying for both the US Open and the Senior US Open on multiple occasions. The US Open is the oldest and most prestigious golf tournament in the United States, while the Senior US Open is a championship event for golfers over the age of 50.

Metropolitan Golf Association events: Scarsdale Golf Club is a regular host of events for the Metropolitan Golf Association (MGA), the governing body for amateur golf in the New York metropolitan area. These events include the MGA Amateur Championship, the MGA Senior Amateur Championship, and the MGA Women's Amateur Championship.

Scarsdale Golf Club Membership Costs and Dues
Scarsdale Golf Club is a private club, so they do not publicly disclose their membership costs and dues. However, there are a few estimates available online. The initiation fee is $10,000, and the annual dues are \$10,000. Another estimate puts the initiation fee at $15,000 and the annual dues at $12,000.
It is important to note that these are just estimates, and the actual costs may vary.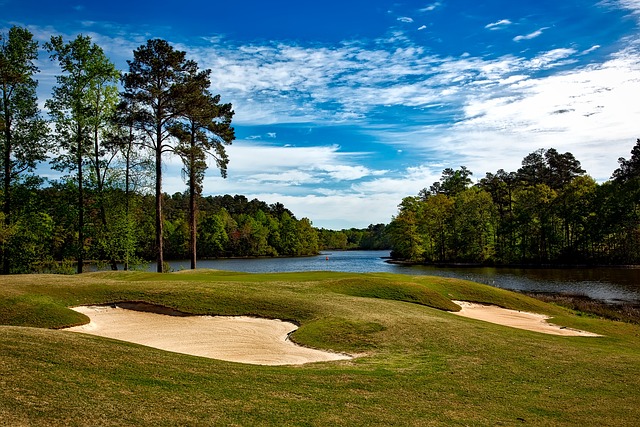 Here are some things to keep in mind when considering the cost of membership at a private golf club:
The initiation fee is a one-time fee that is paid when you first join the club.
Annual dues are paid each year to cover the cost of maintaining the club's facilities and staff.
Some clubs also charge a monthly food and beverage minimum.
In addition to these fees, you may also be responsible for paying for golf carts, range balls, and other amenities.
If you are considering joining a private golf club, it is important to factor in the total cost of membership before making a decision. You should also consider your own needs and preferences to determine if a private club is the right fit for you.
Scarsdale Golf Club Amenities
The Scarsdale Golf Club in Hartsdale, New York, offers a range of amenities to enhance the experience for its members and guests. While specific offerings and facilities may evolve over time, here are some common amenities you might find at a private golf club like Scarsdale:
Championship Golf Course: The centerpiece of the club is its meticulously maintained golf course. It's typically designed to challenge and delight golfers of all skill levels.

Practice Facilities: Many private golf clubs have practice areas for driving, chipping, and putting to help members hone their skills.

Clubhouse: The clubhouse is often the social hub of the club. It may include dining facilities, a bar, and event spaces for gatherings and special occasions.

Dining: Private clubs often have fine dining options, including formal dining rooms and casual dining areas, for members and their guests.

Swimming Pool: Some golf clubs, including Scarsdale Golf Club, have swimming pools that provide a refreshing option for relaxation and recreation.

Tennis Courts: Tennis enthusiasts may find well-maintained courts for both casual and competitive play.

Fitness Facilities: Fitness centers or gyms may be available for members to maintain their physical well-being.

Social Events: Golf clubs often host social events, such as member tournaments, themed parties, and holiday celebrations, to foster a sense of community among members.

Private Events: Many clubs offer event spaces and catering services for weddings, parties, and corporate events.

Pro Shop: A pro shop is where golfers can purchase equipment, apparel, and accessories. It may also offer club fitting and professional advice.

Junior Programs: Some clubs offer junior golf programs to introduce young players to the game and develop their skills.

Locker Rooms: Private locker rooms may be available for members to store their golf equipment and change attire.

Scarsdale Golf Club Event Information and Dining Options
The Scarsdale Golf Club, like many private clubs, typically hosts a variety of events and celebrations throughout the year to create a sense of community and provide entertainment for its members. While the specific events and their details can vary from year to year, here are some common types of events that you might find at a club like Scarsdale Golf Club:
Golf Tournaments: Golf clubs often organize member tournaments, including club championships, scramble events, and charity tournaments. These events can be competitive or more casual, depending on the club's culture.

Holiday Celebrations: Clubs frequently host events for major holidays, such as Easter brunch, Mother's Day and Father's Day dinners, Thanksgiving feasts, and festive New Year's Eve parties.

Social Mixers: These events provide members with opportunities to socialize and get to know one another. They can include cocktail parties, wine tastings, and themed mixers.

Family Activities: Clubs may organize family-friendly events like picnics, outdoor movie nights, or youth-oriented golf clinics to engage members of all ages.

Live Entertainment: Some country clubs bring in live bands or musicians for music nights or summer concert series.

Member Appreciation Events: To show appreciation to its members, clubs may organize events such as member-guest tournaments, appreciation dinners, and awards ceremonies.

Special Occasions: Members can often book the club's facilities for private events like weddings, anniversaries, and birthdays.

Ladies and Men's Days: Clubs often have designated days for women and men to play golf and socialize together.

Charity Fundraisers: Golf clubs may host charity events and fundraisers to support local or national causes.

Culinary Experiences: Themed dinners, wine tastings, and cooking classes led by the club's chefs can be popular among members.
Dining options at the Scarsdale Golf Club can vary, but many private golf clubs offer a range of dining experiences to cater to their members. These may include:
Formal Dining: The club's dining room or restaurant often provides a formal dining experience. Members can enjoy elegant meals in a refined setting, suitable for special occasions and fine dining.

Casual Dining: For a more relaxed atmosphere, there may be a casual dining area or lounge where members can enjoy a more laid-back meal. This area might also include a bar for socializing.

Outdoor Dining: Clubs with scenic views often offer outdoor dining options, such as a patio or terrace, which can be especially popular during the warm months.

Brunches and Lunches: Brunches, luncheons, and light lunches are often available for members, providing a convenient dining option after a round of golf or during the day.

Themed Dinners: Some clubs host themed dinners or culinary events, featuring specific cuisines, wine tastings, or special menus created by the club's chef.

Special Events: The club may organize special dining events for holidays, such as Thanksgiving and New Year's Eve, as well as other celebratory occasions.

Private Dining: Members can often reserve private dining rooms or event spaces for special gatherings, such as private parties, celebrations, and business meetings.

Catering: The club's catering services may be available for off-site events or for hosting private events at the club, such as weddings, anniversaries, and corporate gatherings.

Scarsdale Golf Club Dress Code and Guest Policy
Dress codes and guest policies at private golf clubs, including the Scarsdale Golf Club, are typically in place to maintain a certain level of decorum and ensure a positive experience for all members and guests.
Here are some common elements you might find at such clubs:
Dress Code:
Golf Attire: Proper golf attire is typically required on the golf course. This includes collared shirts, golf slacks or shorts, and golf shoes with soft spikes. Denim, cargo shorts, and athletic wear may be restricted.

Clubhouse Attire: The dress code for indoor clubhouse areas can vary but often includes more formal attire, such as collared shirts, dress slacks, and appropriate footwear. Clubhouse rules may specify when and where denim is allowed.

Casual Areas: Some clubs have designated casual dining areas where more relaxed attire, including neat and clean casual wear, may be permitted.

Footwear: Golf shoes with soft spikes are usually required on the golf course. Soft-soled shoes or loafers are often acceptable in the clubhouse.

Hats: Rules regarding hats, including baseball caps, can vary. Some clubs may require hats to be worn with the bill facing forward.
Guest Policy:
Member Sponsorship: Guests are typically required to be sponsored by a club member. The member is responsible for the conduct of their guests while on the premises.

Limited Access: Guest access may be limited to certain days, times, or areas of the club. It's essential to check with the club for any restrictions.

Guest Fees: Clubs may charge guest fees, which can vary based on the guest's level of access and the club's policies.

Reservations: Members are usually encouraged to make reservations for their guests in advance, especially for golf tee times or dining reservations.

Repeat Visits: Clubs may have policies on the number of times the same guest can visit in a given period or on an annual basis.

Compliance: Guests are typically expected to adhere to the club's rules and dress code. Members should inform their guests of these rules.
Scarsdale Golf Club in Hartsdale, New York, is a distinguished establishment with a rich history, offering its members a blend of tradition, scenic beauty, and exceptional golfing experiences. With its championship golf course, various amenities, and a commitment to fostering a strong sense of community among its members, the club continues to be a treasured destination for golf enthusiasts in the Hudson Valley. For those seeking an exclusive and enjoyable golfing experience, the Scarsdale Golf Club remains a place where tradition and modernity seamlessly come together to create memorable moments on and off the course.
Disclaimer: CountryClubMag.com is an independent resource and is not associated with any of the clubs on this website. Club initiation and membership cost information are estimates only and should not be relied upon for making club membership decisions.