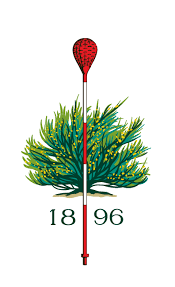 Merion Golf Club, located in Ardmore, Pennsylvania, is one of the most historic and revered golf courses in the United States. The club is renowned for its prestigious East Course, which has hosted numerous major championships and has been the stage for some of the sport's most memorable moments.
It is known for its classic, strategic layout, challenging terrain, and meticulously maintained fairways and greens. The course features a traditional parkland style, with tree-lined fairways, strategic bunkering, and small, undulating greens that demand precision and shot-making skills from players. Merion Golf Club stands as a timeless symbol of golfing excellence, steeped in history and revered for its championship course and contributions to the sport.
Merion Golf Club History and Founding
Merion Golf Club's history and founding date back to the late 19th century. The club was established in 1896 by a group of Philadelphia businessmen who shared a passion for the game of golf. They sought to create a private golf club that would provide a premier golfing experience and uphold the traditions of the sport.
The founding members of Merion Golf Club included Hugh H. Wilson, William C. Smith, James S. Dobbins, and John C. Bullitt, among others. These individuals played crucial roles in shaping the club's early development. Hugh Wilson, in particular, would go on to design the club's East Course, which has become one of the most revered golf courses in the world.
The original location of Merion Golf Club was in Haverford, Pennsylvania, where the club's first nine-hole course was constructed. However, the club soon outgrew this facility, and in 1910, it moved to its current location in Ardmore, just outside Philadelphia.
The East Course, designed by Hugh Wilson, was opened for play in 1912 and quickly gained recognition for its exceptional design and challenging layout. Wilson incorporated natural features of the land, such as rolling terrain, creeks, and strategically placed bunkers, to create a course that demanded both accuracy and strategic thinking from golfers.
Merion Golf Club's reputation grew steadily, and it hosted its first significant championship in 1916 when it welcomed the U.S. Amateur Championship. This event marked the beginning of a long tradition of hosting prestigious tournaments at the club.
Over the years, Merion Golf Club has hosted a total of five U.S. Opens, in 1934, 1950, 1971, 1981, and 2013. These championships have showcased the club's ability to challenge the world's best golfers and have produced memorable moments in the history of the game. Merion has also hosted the U.S. Amateur Championship, the Curtis Cup, the Walker Cup, and other notable events.
Throughout its existence, Merion Golf Club has remained committed to preserving the traditions and values of the game. The club's clubhouse, built in 1912, stands as a testament to its rich history and serves as a gathering place for members and visitors alike.
Today, Merion Golf Club continues to be revered as one of the most prestigious and influential golf clubs in the United States. Its timeless East Course and dedication to the spirit of the game ensure that it remains a cherished destination for golf enthusiasts from around the world.
Famous Golf Tournament held at Merion Golf Club
One of the most famous golf tournaments held at Merion Golf Club is the U.S. Open. Merion has hosted this prestigious championship on five occasions, solidifying its status as one of the premier venues for the tournament.
The first U.S. Open held at Merion took place in 1934 and was won by Olin Dutra. It was a closely contested event, with Dutra prevailing by just one stroke over Gene Sarazen. This tournament is particularly noteworthy because it marked the first time a player won the U.S. Open using steel-shafted clubs, which were a relatively new innovation at the time.
In 1950, Merion once again hosted the U.S. Open, and this time it became the backdrop for one of the most memorable performances in golf history. Ben Hogan, who had recently survived a near-fatal car accident, staged a remarkable comeback to win the championship. Hogan's victory is considered one of the greatest comebacks in the sport, as he battled physical limitations and a demanding course to secure his fourth major championship.
The U.S. Open returned to Merion in 1971, where Lee Trevino emerged as the victor. Trevino's win marked his second U.S. Open title, adding to his growing reputation as one of the game's top players. His victory showcased his skill and shot-making abilities, which were particularly well-suited to the challenges of Merion's East Course.
The championship returned to Merion once again in 1981, and this time it was David Graham who claimed victory. Graham, an Australian golfer, showcased his talent and steady play throughout the tournament, ultimately winning by three strokes over runner-up George Burns. Graham's triumph at Merion was the highlight of his career, as he secured his first and only major championship.
The most recent U.S. Open held at Merion Golf Club took place in 2013. Justin Rose of England emerged as the champion, capturing his first major title. Rose's victory was hard-fought, as he outlasted a strong field that included Phil Mickelson, who finished as the runner-up. The 2013 U.S. Open at Merion is remembered for its challenging conditions and the strategic demands it placed on the players.
In addition to the U.S. Open, Merion Golf Club has hosted other prestigious tournaments, including the U.S. Amateur Championship, the Curtis Cup, and the Walker Cup. These events have further cemented the club's status as a historic and revered venue in the world of golf.
Merion Golf Club Membership Costs and Dues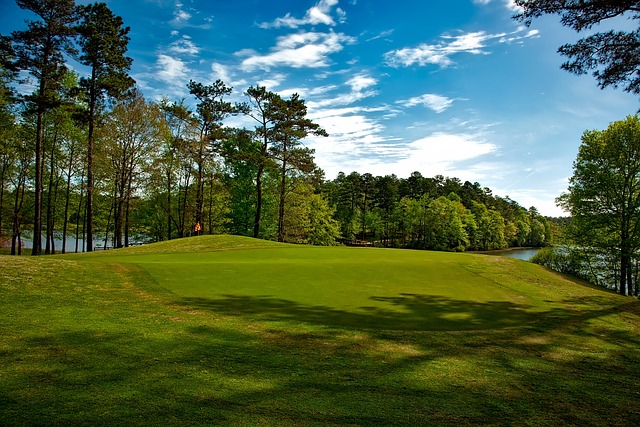 As a private country club, Merion Golf Club does not publicly disclose its membership costs and dues. However, it is known that membership at the club is by invitation only, and prospective members must be sponsored by a current member.
However, it is widely known that membership to the club is by invitation only and is limited to a select number of individuals and families. However, estimated initiation fees of approximately $5,000 – $100,000 and rumored annual fees of around $1,000 – $10,000, though these are merely speculation, of course, as the costs are kept private.
The club typically sets its membership fees and dues based on factors such as amenities offered, maintenance costs, and other operational considerations. These fees can vary widely depending on the type of membership (e.g., full golf, social), the initiation process, and any additional privileges or services included.
Merion Golf Club Amenities
Merion Golf Club offers a range of amenities to enhance the experience of its members. While specific amenities may be subject to change, here are some typical offerings found at private golf clubs:
Championship Golf Course: The centerpiece of Merion Golf Club is its renowned East Course, designed by Hugh Wilson. Members have access to this prestigious course, known for its challenging layout, well-maintained fairways, and undulating greens. The club also has a West Course that provides an additional golfing experience.
Practice Facilities: Merion provides practice areas for members to refine their golf skills. This may include driving ranges, putting greens, chipping areas, and practice bunkers.
Clubhouse: Merion's clubhouse serves as a social hub for members. It offers dining facilities, lounges, and meeting rooms. Members can enjoy meals, and drinks, and socialize with fellow golfers in a comfortable and elegant setting.
Pro Shop: The club's pro shop provides a selection of golf equipment, apparel, and accessories. Members can browse and purchase golf gear from reputable brands.
Golf Instruction: Merion Golf Club may offer golf instruction programs conducted by professional instructors. These programs can cater to players of all skill levels, from beginners to advanced golfers.
Locker Rooms: The country club typically provides locker room facilities where members can store their golf equipment, change, and freshen up before or after their rounds.
Tennis and Pool Facilities: Some private golf clubs, including Merion, may have additional amenities such as tennis courts and swimming pools. These facilities can provide recreational options beyond golf for members and their families.
Social Events: Merion Golf Club often hosts various social events, such as member tournaments, themed dinners, holiday celebrations, and special gatherings. These events foster a sense of community among members and provide opportunities for socializing and networking.
It's important to note that amenities may vary from club to club, and it's best to contact Merion Golf Club directly for the most accurate and up-to-date information on the specific amenities they offer.
Merion Golf Club Event Information and Dining Options
Merion Golf Club offers a range of events and celebrations that cater to its members' interests and foster a sense of community. While specific events may vary from year to year, here are some examples of the types of events that you might find at Merion Golf Club:
Member Tournaments: Merion Golf Club organizes various member tournaments throughout the year. These tournaments can include individual stroke play, team competitions, match play events, and club championships. Members have the opportunity to test their skills, compete against fellow golfers, and potentially earn accolades within the club.
Inter-Club Competitions: Merion Golf Club may participate in inter-club competitions against other prestigious golf clubs in the region or nationwide. These events allow members to represent their club, engage in friendly competition, and build camaraderie with golfers from other clubs.
Charity Events: Merion Golf Club often hosts charity events to support local causes and organizations. These events may include golf outings, fundraising dinners, auctions, and other activities aimed at raising funds for charitable purposes. It's an opportunity for members to contribute to the community while enjoying the club's facilities.
Social Gatherings: The club may organize social gatherings throughout the year, such as cocktail parties, themed dinners, wine tastings, and holiday celebrations. These events provide members with opportunities to socialize, network, and enjoy the club's hospitality in a relaxed and festive atmosphere.
Educational and Entertainment Events: Merion Golf Club may offer educational events, such as golf clinics, workshops, and seminars, where members can learn from golf professionals and improve their skills. Additionally, the club may host entertainment events such as live music performances, guest speakers, or cultural evenings to offer diverse experiences beyond golf.
It's important to note that the availability and specific details of events can vary, so it's recommended to contact Merion Golf Club directly for the most up-to-date information on the events they offer throughout the year.
Merion Golf Club offers a variety of dining options to cater to its members' culinary preferences. While specific menus and offerings may vary, here are some examples of dining options you might find at Merion Golf Club:
Formal Dining: The club may have a formal dining room that provides an elegant and refined atmosphere for members. This dining area is typically reserved for special occasions, fine dining experiences, and private events. It may offer a sophisticated menu featuring gourmet dishes and a selection of fine wines.
Casual Restaurants: Merion Golf Club may have casual dining options that provide a more relaxed and casual atmosphere for members. These restaurants often offer a diverse menu with a range of options, including appetizers, salads, sandwiches, burgers, and entrees. Members can enjoy a casual meal after a round of golf or for a more laid-back dining experience.
Bar and Lounge: The club's bar and lounge area can serve as a gathering spot for members to socialize, unwind, and enjoy a drink. The bar may offer a selection of beverages, including cocktails, wines, beers, and spirits. The lounge area may provide comfortable seating, a relaxed ambiance, and possibly a bar menu with lighter fare.
Outdoor Dining: Merion Golf Club may have outdoor patio areas or terraces where members can dine al fresco. These outdoor dining spaces often provide a picturesque setting with views of the golf course or surrounding scenery. Outdoor dining options can range from casual fare to more formal dining experiences.
Private Dining: For special occasions or private events, Merion Golf Club may offer private dining rooms. These rooms provide an intimate setting for members to host gatherings, celebrations, or business meetings while enjoying personalized menus and dedicated service.
It's important to note that specific dining options, menus, and availability may change over time. For the most accurate and up-to-date information about dining options at Merion Golf Club, I recommend contacting the club directly. Their staff will be able to provide you with detailed information about the dining options, reservations, and any other inquiries you may have.
Merion Golf Club Dress Code and Guest Policy
Merion Golf Club typically maintains a dress code to uphold a certain level of decorum and ensure a respectful and appropriate environment for its members and guests. While specific details may be subject to change and it's always best to confirm with the club directly, here is a general overview of the dress code and guest policy you might expect at Merion Golf Club:
Dress Code:
Golf Course: On the golf course, members and guests are usually required to wear proper golf attire. This typically includes collared shirts for men and appropriate golf tops for women. T-shirts, tank tops, denim jeans, athletic shorts, and cargo pants are often not permitted. Golf shoes with soft spikes or spikeless shoes are generally required.
Clubhouse: Inside the clubhouse, a more formal or business casual dress code may be in effect. This often means collared shirts, dress pants, khakis, and appropriate footwear. Some areas of the clubhouse may have specific dress code requirements, such as jacket and tie for certain events or dining areas.
Guest Policy: Merion Golf Club typically has a guest policy in place to ensure an enjoyable experience for both members and their invited guests. The policy may include the following guidelines:
Member Sponsorship: Guests are usually required to be sponsored by a member of Merion Golf Club. The sponsoring member is responsible for extending the invitation and accompanying their guests during their visit.
Limitations on Guest Access: The club may have limitations on the number of guests a member can bring at any given time or within a specific timeframe.
Guest Fees: There may be guest fees associated with bringing visitors to the club, and these fees are typically the responsibility of the member who sponsors the guest.
It's important to note that the dress code and guest policy can vary between different areas of the club, such as the golf course, clubhouse, and specific events. It's always advisable to check with Merion Golf Club directly to obtain the most accurate and up-to-date information regarding their dress code and guest policy, as well as any specific guidelines or requirements they have in place.