Disclaimer: CountryClubMag.com is an independent resource and is not associated with any of the clubs on this website. Club initiation and membership cost information are estimates only and should not be relied upon for making club membership decisions.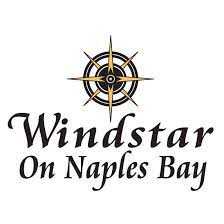 Nestled along the pristine shores of Naples Bay in beautiful Naples, Florida, Windstar on Naples Bay offers a luxurious and idyllic waterfront living experience like no other. With its breathtaking views, upscale amenities, and a serene, tropical ambiance, this exclusive community epitomizes the essence of coastal living in Southwest Florida. Whether you're seeking a permanent residence or a seasonal retreat, Windstar on Naples Bay promises an unparalleled lifestyle that seamlessly blends relaxation, recreation and the charm of coastal living. Welcome to a world of coastal elegance and tranquility at Windstar on Naples Bay.
Windstar on Naples Bay History and Founding
Windstar on Naples Bay is a prestigious residential community in Naples, Florida, known for its stunning waterfront location and top-notch amenities. The community was originally developed in the late 1980s and early 1990s. It was designed by renowned architect Tom Fazio, who is celebrated for his innovative golf course designs.
Tom Fazio, a prominent figure in the world of golf course architecture, brought his expertise to Windstar on Naples Bay, creating an 18-hole championship golf course that has become one of the community's centerpiece attractions. Fazio's design is characterized by its meticulous attention to natural landscapes and its ability to seamlessly incorporate the challenging yet enjoyable golf experience into the picturesque surroundings.
The community of Windstar on Naples Bay was meticulously planned to make the most of its prime waterfront location along Naples Bay and the Gulf of Mexico. Beyond the golf course, the development includes various residential options such as single-family homes, condominiums, and villas. Residents enjoy access to a private marina, a vibrant social scene, tennis courts, and other upscale amenities.
Throughout its history, Windstar on Naples Bay has maintained its reputation as a luxurious and exclusive community, attracting residents and visitors alike with its beautiful architecture, world-class golf, and stunning views of the bay and Gulf. It continues to be a sought-after destination for those seeking the ultimate in coastal living in Naples, Florida.
Famous Golf Tournament held at Windstar on Naples Bay
There is no famous golf tournament held at Windstar on Naples Bay. Windstar on Naples Bay is a private golf course that is only open to members and their guests. It is not a public course, so it does not host any professional golf tournaments.
The closest major golf tournament to Windstar on Naples Bay is the Chubb Classic, which is played at the Classics Country Club at Lely Resort in Naples. The Chubb Classic is a PGA TOUR Champions event, which is a tour for professional golfers over the age of 50. The tournament has been played in Naples since 1988 and is the longest-standing PGA TOUR Champions event held in one metropolitan area.
Windstar on Naples Bay Membership Costs and Dues
The estimated and rumored membership costs and dues for Windstar on Naples Bay Naples FL are as follows: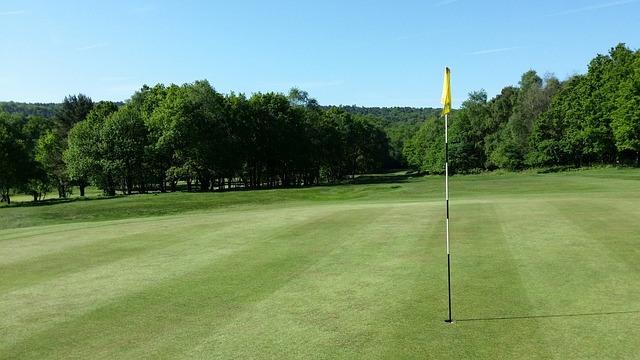 Golf Membership Initiation Fee: $70,000
Annual Golf Dues: $11,330
Social Membership Initiation Fee: $3,000
Annual Social Dues: $2,575
Windstar on Naples Bay is a more affordable option than Club Pelican Bay. However, the decision of which club to join ultimately depends on your individual needs and preferences.
Here are some factors to consider when making your decision:
The amenities and facilities that are important to you.
The location of the club.
The social atmosphere of the club.
The cost of membership.
Windstar on Naples Bay Amenities
Windstar on Naples Bay offers a wide range of amenities designed to provide a luxurious and active lifestyle for its residents.
Here are some of the amenities typically associated with Windstar on Naples Bay:
Championship Golf: Windstar on Naples Bay features a prestigious 18-hole championship golf course designed by renowned golf course architect Tom Fazio. This well-manicured course offers challenging play while taking advantage of the beautiful natural surroundings.

Private Marina: The community has its private marina with boat slips, providing residents with easy access to boating and water activities on Naples Bay and the Gulf of Mexico.

Clubhouse: The clubhouse serves as the social hub of the community and offers various dining options, from casual to fine dining, along with spaces for events, social gatherings, and relaxation.

Tennis Courts: Windstar on Naples Bay typically has tennis courts available for residents to enjoy recreational and competitive play.

Fitness Center: A fitness center is often provided, equipped with modern exercise equipment for residents to maintain an active and healthy lifestyle.

Swimming Pools: The community typically offers swimming pools and sun deck areas where residents can relax and take in the Florida sunshine.

Wellness Facilities: Some communities like Windstar provide wellness facilities such as spa services, saunas, and hot tubs for relaxation and rejuvenation.

Social Activities: Residents often have access to a full calendar of social events, clubs, and activities, which can include everything from card games to themed parties and special events.

Walking and Biking Paths: Windstar on Naples Bay may have scenic walking and biking paths throughout the community, allowing residents to explore the beautiful surroundings.

Dining Options: In addition to the clubhouse dining, there might be other on-site dining options like a snack bar or grill for more casual meals.
Windstar on Naples Bay Event Information and Dining Options
Windstar on Naples Bay, located in Naples, Florida, offers a range of events and activities that residents can celebrate and enjoy throughout the year.
Here are some common types of events and celebrations that residents may participate in:
Golf Tournaments: The championship golf course at Windstar often hosts various golf tournaments and events, including member competitions and charity fundraisers.

Social Gatherings: The community frequently organizes social events like cocktail parties, wine tastings, and themed dinners, allowing residents to mingle and enjoy each other's company.

Holiday Celebrations: Residents can celebrate major holidays together, such as the Fourth of July, Thanksgiving, and Christmas, with special events, dinners, and decorations.

Boating and Marina Events: Being situated along Naples Bay, there may be boating-related events, such as regattas, boat parades, and fishing tournaments.

Tennis Tournaments: If there are tennis courts on the property, residents may participate in tennis tournaments and friendly matches.

Fitness and Wellness Events: Fitness classes, wellness workshops, and health-related seminars can be organized for residents interested in maintaining a healthy lifestyle.

Art and Cultural Events: Windstar on Naples Bay may host art exhibitions, cultural performances, and educational lectures to cater to a diverse range of interests.

Charity and Fundraising Events: Many communities engage in philanthropic efforts, organizing charity events and fundraisers to support local causes.

Lifestyle Clubs: Residents often form clubs or interest groups centered around hobbies and interests such as book clubs, gardening clubs, or cooking clubs.

Community Anniversaries and Milestones: Celebrations of community anniversaries or milestones, such as the opening of the club or significant renovations, are common events.
Windstar on Naples Bay in Naples, Florida, offered several dining options within the community for residents and club members.
Here are some of the dining options that were typically available:
Clubhouse Dining: The main clubhouse often features formal and casual dining options. Residents and members can enjoy a variety of cuisines in a sophisticated setting. This may include fine-dining restaurants and more relaxed pub-style options.

Poolside Dining: Some communities provide poolside dining options where residents can enjoy light bites, sandwiches, and refreshing beverages while relaxing by the pool.

Grill and Snack Bars: Many golf and yacht clubs have grill or snack bars near the golf course or marina for a quick bite between rounds or boating activities.

Private Dining Rooms: For special occasions or private events, there may be private dining rooms available for reservation.

Lounge or Bar Area: The clubhouse may have a lounge or bar area where residents can unwind with cocktails, socialize with fellow members, and enjoy live entertainment on occasion.

Catering Services: Some country clubs offer catering services for events and private parties, allowing residents to host gatherings in the comfort of their own homes or in designated event spaces.

Specialty Nights: Windstar on Naples Bay may host themed dining nights, such as seafood buffets, Italian nights, or wine and dine evenings.

Outdoor Dining: Outdoor dining spaces with scenic views of the golf course, marina, or natural surroundings are common in upscale communities like Windstar.

To-Go and Delivery: For convenience, some communities offer to-go options and food delivery services, allowing residents to enjoy their favorite dishes at home.
Windstar on Naples Bay Dress Code and Guest Policy
Windstar on Naples Bay, like many upscale golf and yacht clubs, typically had specific dress codes and guest policies in place to maintain a certain level of decorum and respect for the community's atmosphere.
Here are some general guidelines that were commonly observed:
Dress Code:
Golf Course: Golfers are often required to adhere to a specific dress code, which typically includes collared shirts, slacks, or Bermuda shorts for men, and golf-appropriate attire for women. Metal spikes may be prohibited. The specific dress code may vary depending on the course and time of day (e.g., more relaxed attire may be allowed in the clubhouse).

Clubhouse and Dining: The clubhouse and dining areas usually have a smart-casual or business-casual dress code. This may include collared shirts, neat and clean attire, and closed-toe shoes. Some dining rooms might require more formal attire for special occasions.

Pool and Fitness Center: Swimsuits and workout attire are typically allowed in the pool and fitness areas, but cover-ups and appropriate footwear may be required when moving between these areas and other parts of the club.
Guest Policy:
Registration: Guests are usually required to register with the club or have a member sponsor them. This helps the club keep track of who is on the premises and ensures a smooth visit for guests.

Limitations: Clubs often have limitations on the number of times a guest can visit in a month or year. The exact limitations can vary.

Fees: Some clubs may charge a guest fee for non-members using the facilities, including golf courses, tennis courts, or dining venues.

Etiquette: Guests are expected to adhere to the club's rules and etiquette. They should be respectful of the club's members and property.
Windstar on Naples Bay is a prestigious waterfront community that offers an exquisite blend of luxury, natural beauty, and an active coastal lifestyle. With its championship golf course, private marina, upscale amenities, and stunning surroundings, it stands as a prime example of coastal living in Naples, Florida.
Whether you're a resident or a guest, Windstar on Naples Bay promises a world of elegance, tranquility, and a sense of belonging in one of Florida's most sought-after communities. It's a place where residents can savor the finest aspects of life by the bay, and where memories are made against the backdrop of Naples' breathtaking landscapes. Welcome to the extraordinary world of Windstar on Naples Bay.
Disclaimer: CountryClubMag.com is an independent resource and is not associated with any of the clubs on this website. Club initiation and membership cost information are estimates only and should not be relied upon for making club membership decisions.