Disclaimer: CountryClubMag.com is an independent resource and is not associated with any of the clubs on this website. Club initiation and membership cost information are estimates only and should not be relied upon for making club membership decisions.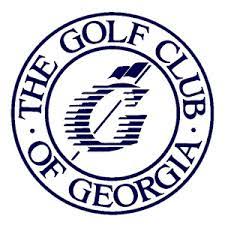 Nestled amidst the lush landscapes of Alpharetta, Georgia, The Golf Club of Georgia stands as a premier haven for golf enthusiasts and connoisseurs of the game. This prestigious club, set against the backdrop of the picturesque Georgia countryside, offers a world-class golfing experience that seamlessly blends tradition and modern luxury.
With its meticulously manicured fairways, challenging courses, and an unrivaled commitment to excellence, The Golf Club of Georgia beckons both seasoned pros and avid amateurs to tee off in style. Join us as we explore the beauty and prestige of this exclusive golfing gem, where passion for the sport meets Southern charm.
The Golf Club of Georgia History and Founding
The Golf Club of Georgia, located in Alpharetta, Georgia, boasts a rich history steeped in the tradition of the sport. Founded in 1985, the club emerged with a vision of dedication to golf excellence and a desire to create a top-tier golfing destination in the heart of Georgia.
The club's two world-class courses, Lakeside and Creekside, were designed by renowned golf course architect Arthur Hills. Arthur Hills is celebrated for his ability to craft courses that seamlessly integrate with the natural surroundings while offering a challenging yet enjoyable playing experience. His architectural genius shines through at The Golf Club of Georgia, where the fairways wind through the rolling terrain, featuring pristine lakes, strategically placed bunkers, and meticulously maintained greens.
Over the years, The Golf Club of Georgia has earned a stellar reputation as a premier golfing destination, attracting not only top-tier amateur and professional events but also avid golfers from around the world who seek to experience the architectural brilliance of Arthur Hills in this beautiful Southern setting. It stands as a testament to the enduring passion for golf and the commitment to preserving the game's heritage while continually pushing the boundaries of excellence.
Famous Golf Tournament held at The Golf Club of Georgia
The most famous golf tournament held at The Golf Club of Georgia in Alpharetta, GA is the Georgia Cup.
The Georgia Cup is an annual 18-hole match play event between the reigning U.S. Amateur Champion and the reigning British Amateur Champion. It was first held in 1998 and has been played at The Golf Club of Georgia every year since.
The Georgia Cup is a prestigious event that attracts some of the best amateur golfers in the world. It is also a popular event with golf fans, who enjoy watching the next generation of stars compete on a challenging course.
In addition to the Georgia Cup, The Golf Club of Georgia has also hosted the following notable tournaments:
PGA Champions Tour
U.S. Open Sectional Qualifying
Georgia Amateur Championship
NCAA Regional Championships
Golf Club of Georgia Collegiate Invitational (hosted by Georgia Tech)
The Golf Club of Georgia is a renowned club with a rich history. It is located on over 600 acres of rolling hills and features two championship courses: the Lakeside Course and the Creekside Course. The club has hosted numerous tournaments over the years and is known for its challenging courses and excellent hospitality.
The Golf Club of Georgia Membership Costs and Dues
The Golf Club of Georgia in Alpharetta, GA is a private country club, and as such, does not publicly disclose its membership costs and dues. However, there are some estimates and rumors.
One estimate is that the initiation fee for the club is between $5,000 and $100,000. Annual dues are rumored to be between $1,000 and $10,000. These are just estimates and rumors, and the actual costs may be higher or lower.
It is also important to note that membership at the Golf Club of Georgia is by invitation only. Prospective members must be sponsored by a current member.
Here are some other factors that may affect the cost of membership at the Golf Club of Georgia:
Type of membership: The club offers a variety of membership types, including full golf, social, and junior executive memberships. The cost of membership will vary depending on the type of membership you choose.
Initiation process: The club has a rigorous initiation process, which may include an interview and a background check. This process can help to ensure that the club's membership is composed of individuals and families who share the club's values.
Additional privileges or services: The club offers a variety of additional privileges and services to its members, such as access to the swimming pool and tennis courts. The cost of membership may include these additional privileges and services, or they may be available for an additional fee.
The Golf Club of Georgia Amenities
The Golf Club of Georgia offers a wide range of amenities designed to cater to the needs and preferences of its members and guests. While specific amenities and offerings may evolve over time, here are some of the amenities typically associated with private golf clubs like The Golf Club of Georgia:
Championship Golf Courses: The club is renowned for its two championship golf courses, Lakeside and Creekside, both designed by acclaimed architect Arthur Hills. These courses provide members with challenging and scenic golf experiences.
Practice Facilities: Members have access to comprehensive practice facilities, including driving ranges, putting greens, and practice bunkers, allowing golfers to hone their skills.
Clubhouse: The clubhouse serves as the social and dining hub of the club. It often includes fine dining restaurants, casual dining options, private event spaces, and lounges for members to relax and socialize.
Pro Shop: A well-stocked pro shop provides members with access to golf equipment, apparel, and accessories. Knowledgeable staff may assist with equipment fitting and purchasing.
Fitness Center: Many private clubs, including The Golf Club of Georgia, offer fitness centers with state-of-the-art equipment and personal trainers to help members maintain their fitness and wellness goals.
Swimming Pool: Some private country clubs have swimming pools for members and their families to enjoy during the warmer months.
Tennis Courts: Tennis enthusiasts may find well-maintained tennis courts with coaching and programs available for players of all levels.
Spa and Wellness Services: High-end clubs may offer spa services, massages, and wellness programs to help members unwind and relax.
Social Events: Clubs often organize a variety of social events, including holiday celebrations, themed dinners, and parties, to foster a sense of community among members.
Junior Programs: Clubs often have junior golf and other sports programs to engage younger members and encourage family participation.
Private Event Spaces: Members may have access to private event spaces for special occasions, corporate events, and meetings.
Concierge Services: Some private clubs provide concierge services to assist members with reservations, event planning, and other personalized services.
The Golf Club of Georgia Event Information and Dining Options
The Golf Club of Georgia provides a picturesque and upscale setting for a variety of events and celebrations. While the specific events you can celebrate at the club may vary depending on availability and the club's policies, here are some common types of celebrations and events that are often hosted at private golf clubs like The Golf Club of Georgia:
Weddings: The club offers an elegant and scenic backdrop for weddings. Couples can have their wedding ceremonies and receptions in the beautifully landscaped surroundings, with options for indoor and outdoor venues.
Anniversaries: Celebrate milestone anniversaries with friends and family in a private and sophisticated setting. The club can help you plan and host anniversary parties.
Corporate Meetings and Retreats: Many private clubs offer facilities for corporate events, including meetings, conferences, seminars, and team-building retreats. These events can be complemented by golf outings and fine dining.
Birthday Parties: Whether it's a milestone birthday or a special celebration, private club venues can provide an intimate and upscale setting for birthday parties.
Holiday Parties: The club often hosts holiday parties for members and their families, offering festive decor, special menus, and entertainment.
Charity and Fundraising Events: Golf clubs are known for hosting charity golf tournaments and fundraising galas. These events combine philanthropy with a love of golf and social engagement.
Golf Tournaments: Members and guests can participate in or organize golf tournaments, including member-guest events, charity tournaments, and club championships.
Family Reunions: Private clubs can accommodate family reunions, providing a comfortable and scenic setting for relatives to gather and celebrate.
Retirement Parties: Celebrate a colleague's retirement with a memorable event at the club, complete with speeches, fine dining, and entertainment.
Wine Tastings and Dinners: Some clubs offer wine-themed events, including wine tastings and gourmet dinners paired with exquisite wines.
Cocktail Parties: Host elegant cocktail parties for special occasions, socializing with fellow members in a refined atmosphere.
Junior Golf Events: The club may organize junior golf tournaments and events to encourage young golfers' participation and skill development.
The dining options at The Golf Club of Georgia can vary, but private clubs like this one typically offer a range of dining experiences to cater to the preferences of their members and guests. While the specific offerings may change over time, here are common dining options you might find at The Golf Club of Georgia:
Fine Dining Restaurant: The clubhouse often features a fine dining restaurant with an upscale atmosphere. Members and guests can enjoy gourmet cuisine prepared by skilled chefs. The menu may include a variety of dishes, and wine pairings may be available for special occasions.
Casual Dining: In addition to the formal dining option, there may be a more relaxed casual dining area such as a grill room, pub, or bistro. This is ideal for members looking for a more laid-back dining experience.
Outdoor Dining: Some private clubs have outdoor dining areas, terraces, or patios with beautiful views of the golf courses. This is a popular choice, especially during pleasant weather, for those who prefer to dine al fresco.
Private Dining Rooms: Private dining rooms within the clubhouse may be available for members who wish to host special gatherings, business meetings, or private events.
Clubhouse Lounge: The clubhouse often has a lounge area where members can relax with drinks and light snacks. It's a great spot for socializing before or after a round of golf.
Catering Services: The club may offer catering services for both on-site and off-site events. This allows members to enjoy the club's cuisine at their own gatherings or special occasions.
Special Events and Themed Dinners: The club may host special events and themed dinners throughout the year. These events can include holiday celebrations, wine tastings, chef's tasting menus, and more.
Breakfast and Brunch: Some clubs offer breakfast and brunch options, making it convenient for members to start their day with a delicious meal.
The Golf Club of Georgia Dress Code and Guest Policy
Private golf clubs like The Golf Club of Georgia often have specific dress codes and guest policies in place to maintain a certain level of decorum and to provide a pleasant experience for members and guests. However, these policies can vary from club to club, and they may evolve over time. Here's a general idea of what you might expect regarding the dress code and guest policy at The Golf Club of Georgia:
Dress Code:
Golf Course Attire: On the golf course, members and guests typically need to adhere to a specific dress code. This commonly includes collared shirts for men and appropriate golf shorts or slacks. Golf shoes with soft spikes are usually required, and denim, cargo shorts, and athletic wear are often discouraged.
Clubhouse Attire: Inside the clubhouse, a smart-casual or business-casual dress code is typically expected. This may include collared shirts, dress slacks, and appropriate footwear. Some private clubs may have more formal dress requirements for certain dining areas.
Swimwear: Swimwear is generally restricted to pool and poolside areas. Members and guests should follow pool attire guidelines, which may include cover-ups when moving through non-pool areas.
Special Events: For special events, such as fine dining occasions or parties, the club may have specific dress requirements. Members and guests are usually notified of any dress code expectations for these events in advance.
Guest Policy:
Guest Privileges: Private clubs often allow members to bring guests, but the number of guests and the frequency of guest visits may be limited. The club may also have specific hours when guests are allowed to play golf or use club facilities.
Guest Fees: Members typically pay guest fees when bringing guests to the club. These fees can vary and may include charges for golf rounds, dining, or other amenities used by the guest.
Registration: Members are usually required to register their guests in advance or upon arrival at the club. The registration process may include providing the guest's name, contact information, and any applicable fees.
Etiquette: Members are often responsible for ensuring that their guests adhere to the club's rules, dress code, and etiquette standards during their visit.
The Golf Club of Georgia stands as a distinguished destination for golf enthusiasts, offering not only two exceptional championship courses designed by Arthur Hills but also a range of amenities and a welcoming community of members. Its rich history, commitment to excellence, and picturesque setting in Alpharetta, Georgia, make it a place where passion for golf meets Southern hospitality.
Whether one seeks a challenging round of golf, an elegant dining experience, or a venue for special celebrations, The Golf Club of Georgia embodies the spirit of the game and the warmth of a private club dedicated to creating memorable moments for its members and guests.
Disclaimer: CountryClubMag.com is an independent resource and is not associated with any of the clubs on this website. Club initiation and membership cost information are estimates only and should not be relied upon for making club membership decisions.