Disclaimer: CountryClubMag.com is an independent resource and is not associated with any of the clubs on this website. Club initiation and membership cost information are estimates only and should not be relied upon for making club membership decisions.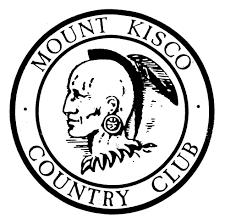 Nestled in the picturesque landscape of Chappaqua, New York, the Mount Kisco Country Club is a haven for those seeking an escape into the serenity of nature coupled with the refined elegance of a premier country club. With its lush green fairways, impeccably designed golf course, and a clubhouse that exudes timeless charm, this exclusive retreat invites members to indulge in leisure and recreation in a setting that seamlessly blends luxury and tranquility. Welcome to Mount Kisco Country Club, where every moment is an opportunity to savor the essence of sophisticated living and sporting excellence.
Mount Kisco Country Club History and Founding
Established in 1911, Mount Kisco Country Club in Chappaqua, New York, boasts a storied history rooted in a vision of creating an exclusive haven for leisure and recreation. The club was founded with the goal of providing its members with an unparalleled experience, blending the natural beauty of the landscape with the elegance of premier facilities.
The architectural masterpiece that is the Mount Kisco Country Club golf course can be attributed to the renowned golf course architect A.W. Tillinghast. With a keen eye for design and a commitment to creating courses that harmonize with their surroundings, A.W. Tillinghast crafted a layout that not only challenges golfers of all skill levels but also enhances the scenic allure of Chappaqua.
Over the years, Mount Kisco Country Club has evolved into more than just a golfing destination. It stands as a testament to the commitment to excellence, offering its members a retreat where sporting prowess meets social sophistication. The club's history, marked by the expertise of A.W. Tillinghast, is a testament to the enduring legacy of this distinguished institution in the world of private clubs and recreational havens.
Famous Golf Tournament held at Mount Kisco Country Club
Famous golf tournaments held at Mount Kisco Country Club in Chappaqua, NY:
Guiding Eyes for the Blind Golf Classic: This annual charity golf tournament is the Yorktown Heights-based guide dog school's largest fundraiser, and has raised over $7 million for the group since it was started in 1977. The tournament is hosted by Eli Manning and features both blind and sighted golfers.
Other notable golf tournaments held at Mount Kisco Country Club:
Mount Kisco Country Club Member-Guest Golf Tournament: This annual tournament is a popular event for members of the club and their guests.

Mount Kisco Country Club Invitational Golf Tournament: This tournament is open to both members and non-members and is a great way to experience the club's challenging golf course.

Mount Kisco Country Club Corporate Challenge Golf Tournament: This tournament is a fun and competitive event for businesses and organizations.
While Mount Kisco Country Club has not yet hosted any major professional golf tournaments, it is a well-respected club with a beautiful golf course that is sure to attract top golfers in the future.
Mount Kisco Country Club Membership Costs and Dues
The estimated and rumored membership costs and dues for Mount Kisco Country Club in Chappaqua, NY are as follows:
Initiation fee: $10,000
Monthly dues: $500
Annual dues: $6,000
It is important to note that these are just estimates and rumors, and the actual costs and dues may vary.
Mount Kisco Country Club Amenities
Mount Kisco Country Club boasts a luxurious array of amenities, ensuring a well-rounded and enjoyable experience for its members. While the specifics may vary, typical amenities at such prestigious country clubs often include:
Championship Golf Course: A meticulously designed golf course, often crafted by a renowned golf course architect, providing a challenging yet picturesque setting for golf enthusiasts.

Clubhouse: An elegant clubhouse serving as the social hub of the club. It may house dining facilities, lounges, and spaces for social events, creating a warm and inviting atmosphere.

Dining Facilities: Fine dining restaurants or casual eateries offer a diverse culinary experience, catering to the varied tastes of the membership.

Tennis Courts: Well-maintained tennis courts for members to enjoy recreational play or participate in organized leagues and tournaments.

Swimming Pool: A pristine swimming pool for relaxation and recreation, often accompanied by poolside amenities and services.

Fitness Center: State-of-the-art fitness facilities equipped with the latest exercise equipment, personal training services, and fitness classes.

Social Events: Regularly organized social events, ranging from formal galas to casual gatherings, fostering a sense of community among members.

Spa and Wellness Services: Pampering spa services and wellness programs to promote relaxation and overall well-being.

Pro Shop: A well-stocked pro shop offering top-of-the-line golf equipment, apparel, and accessories for members to enhance their sporting experience.

Junior Programs: Specialized programs and activities for younger members, encouraging family participation and creating a family-friendly environment.

Mount Kisco Country Club Event Information and Dining Options
Mount Kisco Country Club likely offers a diverse range of events and celebrations throughout the year, providing members with opportunities to socialize, enjoy leisure activities, and create lasting memories. While specific events may vary, here are some common types of celebrations you might find at a prestigious country club like Mount Kisco:
Golf Tournaments: Regular golf tournaments for members, including both competitive and social events, offer a chance for golf enthusiasts to showcase their skills and camaraderie.

Holiday Celebrations: Special events and themed parties to celebrate holidays such as Christmas, New Year's Eve, Fourth of July, and more.

Formal Galas: Elegant and formal gatherings, often featuring live music, fine dining, and dancing, providing members with an opportunity to dress up and enjoy a sophisticated evening.

Themed Nights: Fun and creative evenings centered around specific themes, such as costume parties, casino nights, or cultural celebrations.

Family Events: Family-friendly activities and events, ensuring that members of all ages can participate and enjoy the club's offerings.

Charity Events: Fundraising events and charity galas organized by the club to contribute to philanthropic causes and promote community involvement.

Concerts and Entertainment: Live music performances, outdoor concerts, and entertainment events that cater to diverse tastes and preferences.

Wine Tastings and Culinary Events: Wine and dine nights, chef's table experiences, and culinary events showcase the club's dining offerings and provide a unique gastronomic experience.

Sports Events: Viewing parties for major sporting events, golf clinics, and other sports-related activities.
Mount Kisco Country Club likely offers a range of dining options to cater to the diverse tastes and preferences of its members. While specific menus and offerings may vary, here are some common dining options you might find at such an exclusive country club:
Fine Dining Restaurant: A formal dining room where members can enjoy an upscale culinary experience, often featuring a menu crafted by skilled chefs using high-quality ingredients.

Casual Dining Areas: Relaxed and more informal dining spaces, provide a comfortable atmosphere for members to enjoy meals in a laid-back setting.

Outdoor Dining: Patios or terraces with scenic views, offering an al fresco dining experience for members who prefer to dine in the open air.

Bar and Lounge Areas: Social spaces where members can gather for drinks, cocktails, and light bites in a more casual and social setting.

Specialty Cuisine Nights: Themed dining nights feature specific cuisines, allowing members to explore and savor a variety of culinary experiences.

Sunday Brunch: A popular option for members to gather on weekends, enjoying a leisurely brunch with a variety of breakfast and lunch offerings.

Private Dining Rooms: Exclusive spaces for members to host private events, meetings, or celebrations with a personalized dining experience.

Catering Services: The option for members to arrange catering services for special events, ensuring a seamless and enjoyable dining experience for guests.

Mount Kisco Country Club Dress Code and Guest Policy
The dress code and guest policy at Mount Kisco Country Club are likely designed to maintain a certain level of decorum and uphold the club's exclusive atmosphere. While specific details may vary, here's a general idea of what you might expect:
Dress Code:
Golf Attire: Proper golf attire is likely required on the golf course. This typically includes collared shirts, tailored shorts or pants, and golf shoes. Denim and athletic wear may be restricted on the course.

Clubhouse Attire: The clubhouse may have a more formal dress code, with smart casual or business casual attire encouraged. This often means collared shirts, slacks or khakis, closed-toe shoes for men, and similar for women.

Special Events: Formal events and fine dining occasions may have specific dress requirements, such as jackets for men and cocktail or evening attire for women.
Guest Policy:
Member Sponsorship: Guests are likely required to be sponsored by a club member to access certain facilities or events.

Reservation Requirements: It may be necessary for members to make reservations for their guests, especially for dining or special events.

Limited Access: Some areas of the country club, such as certain golf courses or private lounges, may have restricted access for guests.

Compliance with Rules: Guests are generally expected to comply with the club's rules and etiquette during their visit.
Mount Kisco Country Club stands as a beacon of refined leisure, seamlessly blending the natural beauty of Chappaqua with the sophistication of premier amenities. With its championship golf course, elegant clubhouse, and a commitment to providing members with exceptional dining experiences, the club creates an atmosphere where sporting excellence meets social grace.
Whether navigating the pristine fairways, savoring exquisite cuisine, or participating in the array of curated events, members find themselves immersed in a haven of luxury and camaraderie. Mount Kisco Country Club is not just a destination; it's a distinguished community where tradition meets modernity, and where each moment is an invitation to indulge in the timeless pursuit of a well-lived life.
Disclaimer: CountryClubMag.com is an independent resource and is not associated with any of the clubs on this website. Club initiation and membership cost information are estimates only and should not be relied upon for making club membership decisions.