Disclaimer: CountryClubMag.com is an independent resource and is not associated with any of the clubs on this website. Club initiation and membership cost information are estimates only and should not be relied upon for making club membership decisions.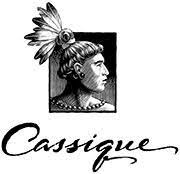 Nestled amidst the serene beauty of Johns Island, South Carolina, Cassique Golf Club stands as a true gem among golf enthusiasts. This exclusive and impeccably designed golf destination offers a harmonious blend of Lowcountry charm and world-class golfing. With its lush fairways, challenging course, and stunning vistas of the coastal landscape, Cassique Golf Club promises an unforgettable experience for players of all levels.
Whether you're a seasoned golfer seeking a premier round or a novice looking to embrace the sport, Cassique Golf Club is where southern hospitality meets championship golf in a captivating, natural setting.
Cassique Golf Club History and Founding
Cassique Golf Club, located on Johns Island, South Carolina, boasts a rich history and was founded as part of the exclusive Kiawah Island Club. This prestigious club was conceived to offer its members a world-class golfing experience in the heart of the Lowcountry.
Designed by the renowned golf course architect, Tom Watson, Cassique Golf Club opened its doors in 2000. Tom Watson, a golfing legend and an eight-time major championship winner, crafted this remarkable 18-hole championship course to blend seamlessly with the stunning natural surroundings. His design philosophy focused on preserving the unique beauty of the coastal landscape while providing a challenging and enjoyable golf experience.
Over the years, Cassique Golf Club has continued to evolve and maintain its reputation as one of the premier golfing destinations in the Southeastern United States. It has hosted numerous prestigious golf events and remains a testament to Tom Watson's vision of combining the spirit of the game with the unparalleled beauty of the South Carolina Lowcountry.
Famous Golf Tournament held at Cassique Golf Club
The Kiawah Island Classic is a famous golf tournament held at the Cassique Golf Club on Johns Island, South Carolina. It is a PGA Tour event that was first played in 2003. The tournament is typically held in the spring, and it is one of the most popular events on the PGA Tour schedule.
The Cassique Golf Club is a Tom Watson-designed course that is known for its challenging layout and its stunning scenery. The course features undulating fairways, deep pot bunkers, and large greens. The Cassique Golf Club is also known for its strong winds, which can make it a very difficult course to play.
The Kiawah Island Classic has attracted some of the biggest names in golf over the years. Past winners of the tournament include Rory McIlroy, Phil Mickelson, and Dustin Johnson. The tournament has also been the site of some memorable moments in golf history. In 2012, Rory McIlroy won the tournament by eight strokes, which was the largest margin of victory in a PGA Tour event since 1997. In 2021, Phil Mickelson became the oldest golfer to win a major championship when he won the PGA Championship at the Kiawah Island Ocean Course.
The Kiawah Island Classic is a must-see event for any golf fan. The tournament features a world-class field of players, a challenging golf course, and a beautiful setting. The Kiawah Island Classic is also a great opportunity to see some of the best golfers in the world compete up close.
Here are some of the other famous golf tournaments that have been held at the Cassique Golf Club:
World Cup of Golf (2003)
PGA Professional Championship (2005)
Senior PGA Championship (2007)
Barrier Islands Free Medical Clinic Celebrity Golf Invitational Fundraiser (2016)
The Cassique Golf Club is a truly special place, and it is no wonder that it has hosted so many prestigious golf tournaments over the years.
Cassique Golf Club Membership Costs and Dues
Cassique Golf Club is a private golf club located on Johns Island, South Carolina. It is part of the Kiawah Island Club, which also includes The River Course and Ocean Course. Cassique is known for its challenging layout and stunning views of the Kiawah River and marsh.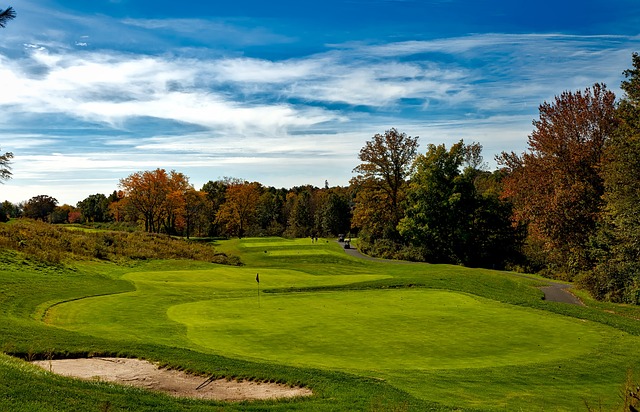 The initiation fee for a Cassique Golf Club membership is $150,000. Monthly dues are estimated to be around $1,900 for a family membership and $1,700 for an individual membership.
Here is a summary of the estimated and rumored Cassique Golf Club Johns Island SC membership costs and dues:
Initiation fee: $150,000-$200,000
Monthly dues:
* Family membership: $1,900-$2,500
* Individual membership: $1,700-$2,200
It is important to note that these estimates may vary depending on the type of membership you choose and other factors.
Here are some additional rumored details about Cassique Golf Club membership:
There is a minimum age requirement of 21 years old for membership.
Membership is transferable within the family.
There is a one-time transfer fee.
Members are required to purchase a certain number of dining credits per year.
Members have access to all of the amenities at Kiawah Island Club, including the River Course, the Sports Pavilion, Sasanqua Spa, and The Beach Club.
Cassique Golf Club Amenities
Cassique Golf Club, located on Kiawah Island, South Carolina, offers a range of amenities to enhance the overall experience of its members and guests. These amenities are designed to cater to both golf enthusiasts and those seeking a luxurious and tranquil escape in the Lowcountry. Some of the amenities typically associated with Cassique Golf Club include:
Championship Golf Course: Cassique Golf Club features an 18-hole championship golf course designed by golf legend Tom Watson. The course offers a challenging and scenic golfing experience in a natural coastal setting.
Practice Facilities: Members and guests have access to practice facilities, including a driving range, putting greens, and short-game areas to hone their golfing skills.
Clubhouse: The clubhouse serves as the central hub for socializing, dining, and relaxation. It often features fine dining options and comfortable gathering spaces.
Pro Shop: The pro shop provides a range of golf apparel, equipment, and accessories, ensuring that golfers have access to the latest gear and clothing.
Private Dining: Members can enjoy private dining options for special occasions and events.
Fitness Center: Some private country clubs offer fitness facilities equipped with modern equipment and wellness programs.
Tennis: Depending on the club's amenities, there may be tennis courts available for those interested in tennis.
Swimming Pool: Some private clubs feature swimming pools where members can relax and cool off.
Spa Services: Luxurious clubs may offer spa and wellness services to help members relax and rejuvenate.
Social Events: Cassique Golf Club often hosts a variety of social events, including themed parties, holiday celebrations, and more, to foster a sense of community among members.
Cassique Golf Club Event Information and Dining Options
Cassique Golf Club, situated in the picturesque surroundings of Kiawah Island, South Carolina, provides an excellent venue for a variety of events and celebrations.
Here are some common types of events that are often celebrated at such a venue:
Weddings: Cassique Golf Club is a popular choice for couples looking to have a romantic and scenic wedding. Its lush landscapes and upscale facilities make it an ideal setting for wedding ceremonies and receptions.
Anniversaries: Celebrate significant wedding anniversaries or other personal milestones with a private gathering or party at the club.
Birthday Parties: Whether it's a milestone birthday or a celebration for a loved one, Cassique Golf Club can be an elegant location for birthday parties.
Corporate Events: The club's facilities are often used for corporate events such as meetings, conferences, seminars, and corporate retreats. It's an ideal setting for combining business and leisure.
Charity Events: Cassique Golf Club may host or support various charity events, including fundraising galas, golf tournaments, and benefit dinners.
Holiday Parties: Celebrate holidays such as Christmas, New Year's Eve, Thanksgiving, and other special occasions with themed parties and events.
Golf Tournaments: The club frequently hosts golf tournaments, whether for members, charity fundraisers, or corporate outings.
Private Dinners: Enjoy intimate dinners or gatherings with family and friends in a private dining setting at the club.
Themed Events: The club may organize themed events and parties for members, such as wine tastings, casino nights, or costume parties.
Community Gatherings: Cassique Golf Club often fosters a sense of community among its members by hosting various social gatherings and get-togethers.
Dining options at Cassique Golf Club may vary, but private clubs like Cassique often offer a range of dining experiences to cater to the tastes and preferences of their members and guests. Here are common dining options you might find at a private golf club like Cassique:
Clubhouse Dining: The clubhouse typically features a formal dining room where members and guests can enjoy gourmet meals prepared by professional chefs. This dining room often provides scenic views of the golf course or surrounding natural beauty.
Casual Dining: In addition to the formal dining room, there may be more casual dining options like a grill room or bistro. These spaces are perfect for a relaxed meal after a round of golf or for more casual get-togethers.
Bar and Lounge: The clubhouse often includes a bar and lounge area where members can relax, socialize, and enjoy a variety of beverages, including cocktails, wine, and craft beers.
Private Dining: Private dining rooms or spaces are typically available for members who want to host special events or private gatherings. These spaces can be used for celebrations, business meetings, and more.
Catering Services: The club may offer catering services for special events hosted at the club, allowing for customized menus tailored to the occasion.
Themed Dinners: Some clubs host themed dinners or culinary events, such as wine pairing dinners, chef's tasting menus, or seasonal celebrations.
Outdoor Dining: If the club has a scenic patio or outdoor terrace, it may provide outdoor dining options, which are especially enjoyable in the pleasant South Carolina weather.
Snack Bar or Halfway House: These facilities are often located on the golf course and offer quick snacks, sandwiches, and beverages for golfers during their rounds.
Cassique Golf Club Dress Code and Guest Policy
Dress codes and guest policies at private golf clubs like Cassique Golf Club are typically designed to maintain a certain level of decorum and uphold the club's standards.
Here's a general guideline that is often found at such clubs:
Dress Code: Cassique Golf Club typically has a dress code in place that aims to promote a neat and respectful appearance. Common dress code elements may include:
Golf Attire: Golfers are expected to wear traditional golf clothing, such as collared shirts, slacks or golf shorts, and golf shoes with soft spikes. T-shirts, denim, and athletic wear are often discouraged.
Casual Attire: In casual dining areas or during social events, a smart-casual dress code may be enforced. This typically includes collared shirts, dress slacks, and appropriate footwear.
Formal Dining: For formal dining areas, a more upscale dress code is usually in place. Jackets, ties, and more formal attire may be required for gentlemen, and similar standards are applied for women.
Footwear: Golf or athletic shoes are typically required on the golf course, while more formal footwear, like dress shoes, may be expected in dining and clubhouse areas.
Guest Policy: Guest policies at private golf clubs like Cassique often vary depending on the specific rules set by the club's management and membership. Common guest policies may include:
Accompanied Guests: Guests may need to be accompanied by a member of the club. This means a member must sponsor and be present with the guest during their visit.
Limitations: There might be restrictions on the number of times a guest can visit the club within a specific time frame.
Advance Reservations: Guests may be required to make advance reservations for golf rounds and dining.
Dining Access: Guests may have access to certain dining facilities or events, depending on club policies and the member's sponsorship.
Fees: There may be guest fees associated with using the club's facilities or playing golf.
Cassique Golf Club, situated in the pristine beauty of Kiawah Island, South Carolina, offers a harmonious blend of world-class golfing, elegant dining, and a sense of community that's second to none. With its exquisite championship golf course designed by Tom Watson, stunning club facilities, and a variety of amenities, Cassique Golf Club provides an exceptional setting for golf enthusiasts and those seeking a luxurious escape in the Lowcountry.
While the specific details may evolve over time, Cassique Golf Club remains a haven for those who appreciate the natural beauty of the South Carolina coast and the camaraderie of a private golf club. Whether you're celebrating special occasions, honing your golfing skills, or simply enjoying the serene surroundings, Cassique Golf Club offers a timeless experience for its members and guests alike.
Disclaimer: CountryClubMag.com is an independent resource and is not associated with any of the clubs on this website. Club initiation and membership cost information are estimates only and should not be relied upon for making club membership decisions.