Disclaimer: CountryClubMag.com is an independent resource and is not associated with any of the clubs on this website. Club initiation and membership cost information are estimates only and should not be relied upon for making club membership decisions.
Welcome to Cramer Mountain Club, an exclusive haven nestled in the picturesque town of Cramerton, North Carolina. This charming community is where luxury living meets natural beauty, offering residents a serene escape from the hustle and bustle of everyday life. With its stunning golf course, pristine landscapes, and an array of upscale amenities, Cramer Mountain Club promises a lifestyle defined by elegance, tranquility, and Southern charm.
Join us as we explore this idyllic retreat, where every day feels like a vacation in the heart of North Carolina's enchanting countryside.
Cramer Mountain Club History and Founding
The architect of Cramer Mountain Club is Dan Maples. He is a third-generation golf course architect from North Carolina, and his family has been designing courses since the early 1900s. Dan's grandfather, Ellis Maples, was a student of Donald Ross, one of the most influential golf course architects of all time.
Dan Maples designed Cramer Mountain Club in 1986, and it opened for play the following year. The course is located in Cramerton, North Carolina, just outside of Charlotte. It is a challenging and scenic course that features elevation changes of up to 100 feet on some holes. Cramer Mountain Club has been praised by critics for its strategic design and its use of natural features.
The founding of Cramer Mountain Club was inspired by a group of local businessmen who wanted to create a private golf club that would be one of the best in the region. They purchased a tract of land in Cramerton that was known for its dramatic elevation changes and its natural beauty. They then hired Dan Maples to design a course that would take advantage of these features.
Cramer Mountain Club has been a success since it opened, and it has become one of the most popular private golf clubs in North Carolina. It has hosted a number of prestigious tournaments, including the Carolinas Open and the North Carolina Amateur Championship. The club is also known for its excellent facilities, including a state-of-the-art clubhouse and a practice area with a full driving range and short game facilities.
In 2014, Cramer Mountain Club underwent a major renovation project that was overseen by Dan Maples' son, Michael Gleason. The renovation included new greens, tees, and bunkers, as well as a new irrigation system. The renovation was completed in 2015, and the course has been praised for its improved conditions.
Cramer Mountain Club is a private golf club, but it is open to the public for limited events and tournaments. The club is also a member of the National Golf Links of America, a prestigious organization that includes some of the best golf clubs in the world.
Famous Golf Tournament held at Cramer Mountain Club
The Cramer Mountain Club in Cramerton, North Carolina has hosted many famous golf tournaments over the years, including:
The Cramer Mountain Invitational was a professional golf tournament held annually from 1986 to 1994. It was part of the Nike Tour, which is now known as the Korn Ferry Tour. The tournament was won by some of the biggest names in golf, including John Daly, Greg Norman, and Phil Mickelson.
The North Carolina Open was a professional golf tournament held annually at Cramer Mountain from 1995 to 2008. It was part of the Nationwide Tour, which is now known as the Korn Ferry Tour. The tournament was won by many notable golfers, including Tiger Woods, Ernie Els, and Dustin Johnson.
The Carolinas Golf Association Amateur Championship is one of the most prestigious amateur golf tournaments in the country. It has been held at Cramer Mountain on multiple occasions, most recently in 2022. The tournament has been won by some of the best amateur golfers in the world, including Ben Crenshaw, Curtis Strange, and Davis Love III.
In addition to these professional and amateur tournaments, Cramer Mountain has also hosted numerous corporate and charity golf events over the years. The club is known for its challenging course, beautiful scenery, and excellent hospitality.
Cramer Mountain Club Membership Costs and Dues
Cramer Mountain Club in Cramerton, NC offers a variety of membership options, with estimated and rumored costs and dues as follows: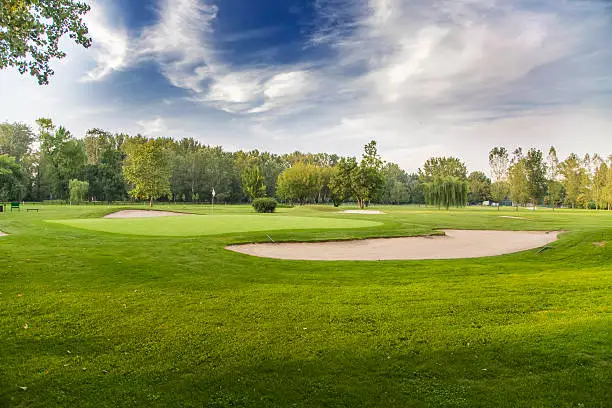 Initiation fee: $3,000-$5,000
Monthly dues: $240-$395
Some rumors suggest that the initiation fee could be higher, but it is difficult to confirm this without speaking to a club representative.
It is also important to note that there are different membership categories at Cramer Mountain Club, each with its own set of benefits and costs. For example, a Limited Golf membership may have a lower initiation fee and monthly dues, but it may also come with restrictions on the number of rounds of golf that members can play each year.
Here are some additional details about the different membership categories at Cramer Mountain Club:
Full Golf: This membership category gives members full access to the golf course, driving range, and putting green.
Limited Golf: This membership category gives members access to the golf course a limited number of times each year.
Sports Social: This membership category gives members access to the tennis courts, pool, and fitness center.
Corporate: This membership category is designed for businesses and organizations. It gives members access to the golf course, tennis courts, pool, and fitness center, as well as the ability to book events at the club.
Cramer Mountain Club Amenities
Cramer Mountain Club in Cramerton, North Carolina, offers a range of amenities designed to enhance the lifestyle of its residents and members.
Here are some of the typical amenities you can expect to find at a private club like Cramer Mountain:
Golf Course: Cramer Mountain Club is known for its 18-hole golf course designed by renowned architect William S. Ashe. Members can enjoy challenging rounds of golf while taking in scenic views of the surrounding landscape.
Clubhouse: A clubhouse often serves as the hub of the community. It typically includes dining facilities, lounges, and spaces for social gatherings and events. Members can enjoy fine dining, casual meals, and a place to relax with friends and fellow residents.
Swimming Pool: Many private country clubs feature swimming pools, which provide a refreshing way to cool off during the warmer months. Pools often include lounging areas and sometimes poolside food and beverage services.
Tennis Courts: Tennis enthusiasts can enjoy well-maintained tennis courts for recreational play or competitive matches.
Fitness Center: A fitness center equipped with modern exercise machines and amenities allows members to maintain an active and healthy lifestyle.
Walking Trails: Cramer Mountain Club may have walking and hiking trails that wind through the community's beautiful natural surroundings.
Social Activities: Private clubs frequently organize social events, including parties, holiday celebrations, and themed gatherings, to foster a sense of community among members.
Pro Shop: Golfers can visit the pro shop for equipment, apparel, and expert advice on golf-related matters.
Spa Services: Some upscale clubs offer spa services like massages and skincare treatments for relaxation and rejuvenation.
Kids' Activities: To cater to families, private clubs may offer children's programs, summer camps, and play areas.
Cramer Mountain Club Event Information and Dining Options
Cramer Mountain Club, like many private clubs, offers various events and occasions that members can celebrate. These events are often designed to foster a sense of community, provide opportunities for socializing, and create memorable experiences. While the specific events can vary from year to year, here are some common types of celebrations and events that you might find at Cramer Mountain Club:
Holiday Parties: Celebrate major holidays like Christmas, New Year's Eve, Thanksgiving, and Independence Day with festive parties and special dinners.
Themed Dinners: Enjoy themed dinners or culinary events that focus on specific cuisines, wine pairings, or gourmet experiences.
Golf Tournaments: Participate in member-guest tournaments, club championships, and other golf-related events that bring together golf enthusiasts.
Family Events: Family-oriented activities and events such as family picnics, movie nights, and kids' parties are often organized.
Special Occasion Celebrations: Recognize special occasions like birthdays, anniversaries, and milestones with private dining or social gatherings.
Wine Tastings: Explore the world of wine with wine-tasting events featuring different varietals, regions, or vintages.
Live Entertainment: Enjoy live music, concerts, or entertainment nights that showcase local artists or bands.
Charity Fundraisers: Participate in charity events and fundraisers that support local causes and organizations.
Seasonal Celebrations: Embrace the changing seasons with events like spring brunches, summer barbecues, and fall festivals.
Wellness Workshops: Join wellness-oriented workshops and events focusing on topics like fitness, nutrition, and stress management.
Golf Clinics and Lessons: Improve your golf game with clinics, lessons, and workshops led by golf professionals.
Community Gatherings: Connect with fellow members at community gatherings such as neighborhood parties, cookouts, and potlucks.
Sports Events: For sports enthusiasts, there may be events centered around major sporting events like the Super Bowl or the Masters Tournament.
Member-Initiated Events: Some clubs allow members to propose and organize their own events, creating a diverse range of activities based on member interests.
The dining options at Cramer Mountain Club can provide a range of culinary experiences for its members and guests. While the specific offerings may vary over time, here are some common dining options you might find at a private club like Cramer Mountain:
Formal Dining: Many private clubs feature a formal dining room where members can enjoy upscale dining experiences. These dining rooms often offer gourmet menus, seasonal dishes, and a refined atmosphere for special occasions.
Casual Dining: In addition to formal dining, there may be a more relaxed dining area or grill room where members can enjoy casual meals with family and friends. This is typically a more informal setting with a diverse menu that includes sandwiches, burgers, and other comfort foods.
Patio Dining: Outdoor dining options, especially on patios with scenic views of the golf course or surrounding landscapes, are popular at private clubs. Members can enjoy al fresco dining during the warmer months.
Specialty Menus: Clubs may offer themed dining nights or special menus for holidays and events. These menus might feature specific cuisines, regional dishes, or seasonal ingredients.
Private Events: Members often have the option to reserve private dining spaces for personal events such as birthdays, anniversaries, or business gatherings. These spaces can provide a more intimate dining experience.
Social Events with Dining: Many club events, including holiday parties and themed gatherings, include dining as part of the experience. Members can enjoy both the social aspect and delicious food offerings.
Catering Services: If you're hosting an event at the club or need catering for an off-site gathering, the club may provide catering services. This can range from small private dinners to large-scale events.
Bar and Lounge: Clubs typically have a bar and lounge area where members can enjoy drinks, cocktails, and light snacks in a relaxed setting.
Cramer Mountain Club Dress Code and Guest Policy
Private clubs like Cramer Mountain Club typically have dress codes and guest policies in place to maintain a certain level of decorum and respect for the club's culture and its members. However, these policies can vary from club to club. Here's a general overview of what you might expect:
Dress Code:
Golf Attire: While on the golf course, golfers are usually required to wear appropriate golf attire, including collared shirts, golf pants or shorts, and golf shoes with soft spikes. Some clubs may have specific guidelines regarding acceptable colors and patterns for golf attire.
Clubhouse Dress Code: In the clubhouse and dining areas, a business casual or smart casual dress code is often enforced. This typically means collared shirts, slacks or khakis, dresses, skirts, or similar attire. T-shirts, tank tops, flip-flops, and excessively casual clothing may not be allowed in these areas.
Special Events and Formal Dining: For special events and formal dining occasions, members and guests may be required to adhere to a more formal dress code, which may include suits, dresses, or cocktail attire.
Swimwear: Swimwear is generally restricted to pool and poolside areas. Proper cover-ups are often required when moving from the pool to other club areas.
Footwear: Appropriate footwear, such as closed-toe shoes, is often required in all club areas, except for designated pool and fitness areas.
Hats: Some clubs have rules about wearing hats indoors and may require hats to be removed in dining areas.
Guest Policy:
Member Sponsorship: Typically, members are expected to sponsor and accompany their guests when using club facilities. The sponsoring member is often responsible for their guests' conduct and adherence to club policies.
Limitations on Guest Visits: Clubs may place limits on the number of times a guest can visit within a specified time frame. Some clubs charge guest fees for certain amenities or events.
Registration: Guests are usually required to register at the club's front desk or pro shop upon arrival and provide relevant information.
Guest Fees: Some clubs may charge guest fees for access to facilities or amenities. These fees can vary depending on the club and the specific activities.
Guest Behavior: Guests are generally expected to adhere to the club's rules and etiquette, including dress code and conduct.
Cramer Mountain Club in Cramerton, North Carolina, embodies a blend of luxurious living, natural beauty, and Southern hospitality. Founded with a vision of harmonizing architecture with the surrounding landscape, this private enclave offers its members a haven of elegance and tranquility.
With its renowned golf course, upscale amenities, and a commitment to fostering a close-knit community, Cramer Mountain Club beckons those seeking a life of refinement amidst the serene backdrop of North Carolina's picturesque countryside. It stands as a testament to the legacy of its founder and architect, Dan Maples, and as a cherished destination for those who appreciate the finer things in life.
Disclaimer: CountryClubMag.com is an independent resource and is not associated with any of the clubs on this website. Club initiation and membership cost information are estimates only and should not be relied upon for making club membership decisions.