Disclaimer: CountryClubMag.com is an independent resource and is not associated with any of the clubs on this website. Club initiation and membership cost information are estimates only and should not be relied upon for making club membership decisions.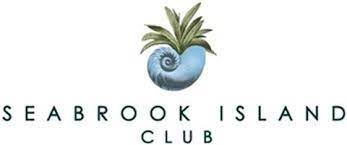 Welcome to the Seabrook Island Club, where coastal elegance meets Lowcountry charm on the beautiful shores of Seabrook Island, South Carolina. Nestled amidst the pristine beauty of the Atlantic Ocean, Seabrook Island Club is a renowned private community that offers an unparalleled blend of luxury amenities and natural splendor.
Whether you're seeking a serene retreat, an active lifestyle, or a captivating event venue, our club provides the perfect setting for all. Join us as we explore the delights of Seabrook Island and its exclusive club, where Southern hospitality and seaside living harmonize to create an unforgettable experience.
Seabrook Island Club History and Founding
The architect of the Seabrook Island Club in Seabrook Island, South Carolina is Willard Byrd. He was a renowned golf course architect who designed over 200 courses around the world, including several other championship courses in South Carolina. The Seabrook Island Club opened in 1973 and was immediately recognized as one of the best courses in the state.
Byrd's design for Seabrook Island Club takes advantage of the natural beauty of the island, with its live oaks, saltwater marshes, and dune-lined beaches. The course is known for its challenging layout and stunning scenery. It has hosted several professional tournaments, including the PGA Tour's Heritage Classic from 1980 to 1982.
In recent years, the Seabrook Island Club has undergone a renovation by world-renowned golf course architect Rees Jones. Jones has made subtle changes to the course to update it for modern play, while still preserving Byrd's original design. The course is now even more challenging and enjoyable for golfers of all skill levels.
History and Founding of the Seabrook Island Club
The Seabrook Island Club was founded in 1973 by a group of developers who were looking to create a unique and exclusive golf resort community. They envisioned a community where residents and guests could enjoy world-class golf, as well as other amenities such as tennis, swimming, and dining.
The club was initially a private club, but it opened its doors to the public in 1980. Today, the Seabrook Island Club is a popular destination for golfers from all over the world. It is also a popular place to live, with a variety of homes and villas available for purchase or rent.
The Seabrook Island Club has played an important role in the development of Seabrook Island into one of the most desirable places to live and vacation in the South. The club's commitment to excellence has helped to make Seabrook Island a world-class destination.
Famous Golf Tournament held at Seabrook Island Club
The Seabrook Island Club hosts a number of golf tournaments throughout the year, but the most famous is the Seabrook Island Women's Amateur, which has been held annually since 1987. The tournament is a prestigious event that attracts some of the best amateur golfers in the world. In 2023, the Seabrook Island Women's Amateur will be held from July 10-16.
Other notable golf tournaments held at Seabrook Island Club include:
Seabrook Island Club Championship
Seabrook Island Member/Member
Seabrook Island Mixed Couples Championship
Seabrook Island All-In Island Shamble
Seabrook Island Swing into Summer
Seabrook Island Summer Sizzler
Seabrook Island Red, White, and Blue
Seabrook Island Superintendent's Revenge
Seabrook Island Club is a private club, but guests of members are welcome to play. The club has two 18-hole championship courses, Crooked Oaks and Ocean Winds, both of which have been ranked among the best golf courses in South Carolina.
Seabrook Island is a beautiful barrier island located just south of Charleston, South Carolina. The island is known for its pristine beaches, lush maritime forests, and world-class golf courses.
Seabrook Island Club Membership Costs and Dues
Seabrook Island Club is a private club located on Seabrook Island, South Carolina. It offers a variety of amenities, including two golf courses, a racquet club, an equestrian center, a fitness center, a beach club, and dining options. Membership is required to access the club's amenities.
Estimated and rumored membership costs and dues for Seabrook Island Club are as follows:
Initiation fee: $25,001-$50,000
Monthly dues: $900-$1,150
Annual food and beverage minimum: $1,140-$3,800 (depending on residency status)
Please note that these are just estimates and rumors, as Seabrook Island Club does not publicly disclose its membership costs and dues.
Additional information:
Seabrook Island Club offers a variety of membership categories, including full membership, social membership, and community membership. The membership category you choose will determine the amenities you have access to and the amount of dues you pay.
Seabrook Island Club also offers a variety of discounts for members, including discounts on golf, dining, and shopping.

Seabrook Island Club Amenities
The Seabrook Island Club offers a wide range of amenities designed to provide members with a diverse and luxurious experience in the beautiful Seabrook Island, South Carolina.
Here is a general overview of the amenities you can typically find at Seabrook Island Club:
Golf: Seabrook Island Club is known for its two championship golf courses, Ocean Winds and Crooked Oaks. These courses offer breathtaking views and challenging play for golf enthusiasts.
Beach Access: Members have access to miles of pristine, uncrowded beaches for relaxation, swimming, and water sports.
Tennis: The club features a well-maintained tennis facility with both clay and hard courts, as well as a dedicated tennis program with professional coaching.
Equestrian Center: Horse lovers can enjoy horseback riding on the island's trails, lessons, and equestrian events.
Dining: Seabrook Island Club offers a variety of dining options, from casual to fine dining, with beautiful views of the ocean and golf courses.
Swimming: The country club has swimming pools, including the Beach Club pool and the Lake House indoor and outdoor pools.
Fitness Center: The Lake House fitness center provides state-of-the-art equipment, fitness classes, and wellness programs.
Marina: The Bohicket Marina provides deepwater access and a variety of boating and water sports activities.
Community Events: Members can participate in various social and cultural events, as well as recreational activities and classes.
Clubhouse: The Seabrook Island Clubhouse offers a space for events, meetings, and gatherings with picturesque views.
Spa Services: Some private clubs offer spa and wellness services to provide relaxation and rejuvenation.

Seabrook Island Club Event Information and Dining Options
Seabrook Island Club offers a variety of events and celebrations throughout the year for its members to enjoy.
Here are some of the types of celebrations and occasions that members typically have the opportunity to participate in:
Holiday Celebrations: Seabrook Island Club often hosts events for major holidays such as Thanksgiving, Christmas, New Year's Eve, and Easter. These events may include special dinners, parties, and activities to mark the holiday season.
Themed Parties: The club occasionally organizes themed parties and costume events, which can be a fun way for members to socialize and enjoy a unique atmosphere.
Golf Tournaments: If you're a golfer, you may have the opportunity to participate in various golf tournaments, both competitive and more relaxed, held throughout the year.
Tennis Events: Tennis enthusiasts can partake in tournaments, round-robin matches, and social tennis events organized by the club.
Equestrian Shows: Seabrook Island Club may host equestrian events, including horse shows, riding exhibitions, and competitions.
Fitness and Wellness Workshops: Look out for fitness classes, wellness seminars, and health-focused events that aim to promote a healthy lifestyle among members.
Cultural and Arts Events: The club may offer cultural experiences such as art exhibitions, lectures, and performances to enrich the cultural life of its members.
Community Gatherings: Seabrook Island Club often hosts community-focused events that encourage interaction among members and create a sense of belonging.
Concerts and Live Music: Live music events, including concerts and performances by local or guest artists, are sometimes featured at the club.
Charity and Fundraising Events: Members may have the opportunity to participate in charity initiatives and fundraising events that support various causes.
Sporting Events: Special viewings of major sporting events like the Super Bowl or the Masters Golf Tournament may be organized.
Private Celebrations: Members can often host private celebrations, such as weddings, anniversary parties, and birthday gatherings at the club's venues.
Seabrook Island Club offers a range of dining options to cater to different tastes and preferences. These dining venues provide members and guests with a variety of culinary experiences, from fine dining to casual and family-friendly options.
Here are some of the dining options you can typically find at Seabrook Island Club:
Ocean Room: The Ocean Room is the club's fine dining restaurant. It offers an elegant atmosphere and a sophisticated menu featuring a selection of gourmet dishes and a carefully curated wine list.
Pelican's Nest: Pelican's Nest provides a more relaxed and casual dining experience. This oceanfront restaurant typically serves a diverse menu with classic and contemporary dishes. It's a great spot for a leisurely meal with scenic views.
Bohicket Lounge & Raw Bar: This venue offers a social and relaxed environment where you can enjoy cocktails, a raw bar, and a selection of seafood options.
The Palmetto Room: The Palmetto Room often provides a blend of formal and casual dining. Its menu includes a variety of dishes, both traditional and contemporary, to suit different tastes.
Seaview Terrace: For outdoor dining with picturesque ocean views, the Seaview Terrace is a popular choice, especially during pleasant weather. It's an ideal spot for enjoying meals and drinks al fresco.
In-Room Dining: Some clubs offer in-room dining services for those who prefer the convenience of dining in the comfort of their accommodations.

Seabrook Island Club Dress Code and Guest Policy
Dress codes and guest policies at private clubs like Seabrook Island Club are typically in place to maintain a certain level of decorum and ensure that members and their guests have an enjoyable and respectful experience.
Here's a general overview of what you might expect regarding dress code and guest policies:
Dress Code: Private clubs often have dress codes that vary depending on the venue or occasion within the club. Here's a general idea of what dress codes might be like at Seabrook Island Club:
Casual Attire: Casual attire is typically acceptable in more relaxed settings like Pelican's Nest or the golf course. This may include collared shirts, shorts, and casual footwear. However, items such as swimwear and overly casual attire are usually not allowed in dining areas.
Resort Casual: In dining areas and indoor spaces, resort casual attire is commonly preferred. This typically includes collared shirts, slacks or khakis, and closed-toe shoes for men, while women may opt for similar levels of formality.
Formal Dining: For formal dining experiences, such as the Ocean Room, a more upscale dress code is often enforced. This may require men to wear jackets and ties, and women to wear cocktail dresses or similarly formal attire.
Footwear: Many clubs have specific rules about footwear, requiring closed-toe shoes in formal dining areas and golf courses.
Swimwear and Athletic Attire: Swimwear and athletic attire are generally not allowed in dining areas or formal settings.
Denim: The acceptability of denim can vary, with some clubs allowing neat and presentable denim in certain areas, while others restrict it.
Guest Policy: The guest policy at Seabrook Island Club is likely to include the following principles:
Member Sponsorship: Members typically need to sponsor and accompany their guests. In many cases, a member must be present with the guest at all times.
Limit on Guest Visits: There may be a limit on how often the same guest can visit the club without becoming a member themselves. This helps maintain the exclusivity of the club.
Guest Fees: Clubs often charge guest fees or require members to pay for their guests' usage of club facilities.
Advance Reservations: It's advisable to make advance reservations for guests, especially for dining and special events.
Adherence to Club Rules: Guests are generally expected to adhere to the club's rules and policies regarding behavior, dress code, and etiquette.
Seabrook Island Club offers an enchanting blend of coastal elegance and natural beauty on the shores of Seabrook Island, South Carolina. With its exquisite amenities, diverse dining options, and a rich calendar of events, the club provides a vibrant and welcoming community for its members.
Whether you seek a round of golf on championship courses, a serene beachfront experience, or fine dining with ocean views, Seabrook Island Club caters to a wide range of tastes and preferences. Its commitment to maintaining decorum and upholding the guest experience ensures that each visit is a memorable and enjoyable one. Discover a world of luxury, leisure, and Lowcountry charm at Seabrook Island Club.
Disclaimer: CountryClubMag.com is an independent resource and is not associated with any of the clubs on this website. Club initiation and membership cost information are estimates only and should not be relied upon for making club membership decisions.