Disclaimer: CountryClubMag.com is an independent resource and is not associated with any of the clubs on this website. Club initiation and membership cost information are estimates only and should not be relied upon for making club membership decisions.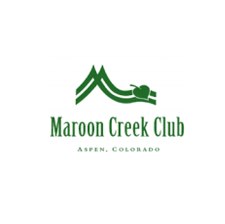 Nestled amidst the picturesque landscapes of Aspen, Colorado, the Maroon Creek Club stands as a beacon of luxury and exclusivity in the heart of the Rocky Mountains. Renowned for its unparalleled blend of world-class amenities and breathtaking natural beauty, the Maroon Creek Club offers a haven for those seeking an exceptional private club experience.
Surrounded by the majestic peaks of the Maroon Bells-Snowmass Wilderness, this prestigious club invites individuals and families to indulge in premier golfing, leisure facilities, and a sense of community that captures the essence of mountain living at its finest. Welcome to the Maroon Creek Club, where sophistication meets the serenity of the Colorado wilderness.
Maroon Creek Club History and Founding
The Maroon Creek Club, located in Aspen, Colorado, boasts a rich history that intertwines the spirit of the region with a commitment to excellence and exclusivity. Established in 1969, the club emerged as a response to the growing demand for a refined yet relaxed retreat in the midst of the rugged Rocky Mountains.
Founded by a group of visionary individuals who recognized the potential of Aspen's stunning landscapes and recreational opportunities, the Maroon Creek Club was conceived as a haven for those seeking a premium and private escape. Drawing inspiration from the natural beauty that surrounds it, the club's name itself pays homage to the iconic Maroon Bells, twin peaks that stand as sentinels over the nearby Maroon Lake.
From its inception, the Maroon Creek Club has been characterized by its commitment to providing members with an exceptional experience. The club's founders envisioned a sanctuary where members could enjoy world-class golf, luxurious amenities, and a sense of camaraderie within an atmosphere of exclusivity.
The architect of the golf course at Maroon Creek Club is Tom Fazio. Fazio is a renowned golf course architect who has designed over 200 courses in his career. He is known for his use of natural features, such as rolling hills and native vegetation, to create challenging and scenic courses.
Throughout its history, the Maroon Creek Club has continually evolved to meet the changing needs and desires of its discerning members. The club's golf course, designed by a renowned architect, remains a centerpiece, challenging golfers of all skill levels while showcasing the breathtaking alpine backdrop. Over the years, the club has expanded its offerings to include a range of leisure facilities, fine dining options, and social activities that foster a strong sense of community among its members.
As the years have passed, the Maroon Creek Club's legacy has only grown stronger. It has become a symbol of luxury living in the mountains, attracting individuals and families who seek a blend of natural beauty and refined living. With each passing year, the club continues to honor its founding principles while embracing the future, ensuring that its storied history remains an integral part of the Aspen community for generations to come.
Famous Golf Tournament held at Maroon Creek Club

There is no famous golf tournament held at the Maroon Creek Club. The club is a private club and does not host any public tournaments. However, the club does host a number of member-guest tournaments throughout the year.
One of the most popular member-guest tournaments at the Maroon Creek Club is the Aspen Open. The Aspen Open is a four-ball stroke play tournament that is open to all members of the club. The tournament is usually held in July or August and is a great way for members to compete against each other and enjoy the beautiful Aspen Valley.
Another popular member-guest tournament at the Maroon Creek Club is the Maroon Creek Club Invitational. The Maroon Creek Club Invitational is a three-day tournament that is open to members of the club and their guests. The tournament is usually held in September or October and features a variety of events, including golf, tennis, and dining.
The Maroon Creek Club is also a popular destination for corporate events and outings. The club has a variety of facilities that can be rented for events, including the golf course, tennis courts, pool, and dining room.
If you are looking for a challenging and beautiful golf course to play, the Maroon Creek Club is a great option. However, if you are looking to attend a famous golf tournament, you will need to look elsewhere.
Maroon Creek Club Membership Costs and Dues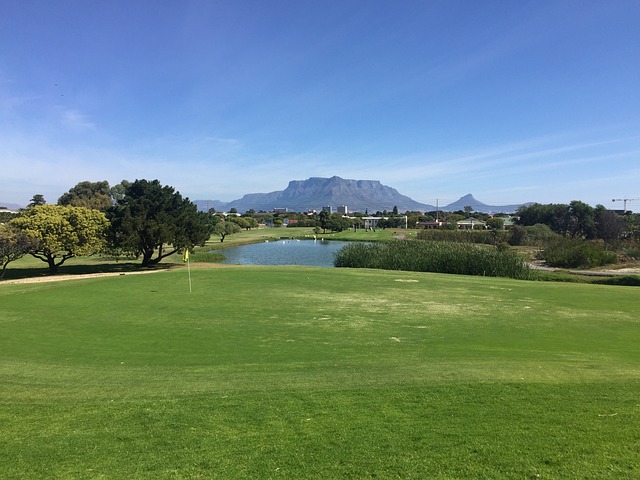 The Maroon Creek Club is a private club in Aspen, Colorado, with an estimated initiation fee of \$250,000 and annual dues of \$38,600. Tennis memberships require monthly dues of \$1,000 along with the initiation fee of \$50,000. All members will also pay a minimum of \$900 a year for food and drinks.
These costs are based on reports from 2020, and it is possible that they have increased since then. The club is also known to have a long waiting list, so it is not easy to get a membership.
Here is a breakdown of the estimated membership costs and dues at the Maroon Creek Club:
Initiation fee: \$250,000
Annual dues: \$38,600
Tennis membership monthly dues: \$1,000
Food and beverage minimum: \$900
It is important to note that these costs are just estimates and may not be accurate. The actual costs may vary depending on the type of membership and the amenities that are included.
Maroon Creek Club Amenities
Maroon Creek Club in Aspen, Colorado, is known for offering a range of upscale amenities to its members. While amenities can evolve over time, here are some of the amenities that the club has been known to provide:
Golf Course: The Maroon Creek Club is likely to feature a championship-level golf course that is designed to provide an exceptional golfing experience amidst the stunning natural beauty of the Rocky Mountains.

Clubhouse: A luxurious clubhouse serves as the central hub of social activities, dining, and relaxation. It might include fine dining options, casual eateries, lounges, and spaces for both private and communal events.

Tennis Facilities: Private clubs often offer well-maintained tennis courts for members to enjoy. These facilities could include both indoor and outdoor courts, suitable for players of all skill levels.

Fitness Center: A state-of-the-art fitness center equipped with modern exercise equipment, personal training services, and wellness programs may be available for members looking to maintain an active lifestyle.

Swimming Pool: A pristine swimming pool area can offer a refreshing space for relaxation and recreation, often accompanied by lounging areas and poolside services.

Spa Services: Some private clubs include spa facilities where members can indulge in a range of wellness treatments, massages, and relaxation therapies.

Social Events: Private clubs frequently organize a variety of social events, from themed parties and holiday celebrations to networking opportunities and cultural gatherings, fostering a sense of community among the members.
–
Family-Friendly Activities: Clubs often provide activities and amenities catering to families, including kids' clubs, family events, and childcare services.

Outdoor Recreation: Depending on the location, the Maroon Creek Club might offer outdoor recreational activities such as hiking, and biking trails, and access to nearby natural attractions.

Concierge Services: Exclusive country clubs often offer personalized concierge services to assist members with various needs, such as event planning, travel arrangements, and reservations.
Maroon Creek Club Event Information and Dining Options
The Maroon Creek Club, nestled in the picturesque landscapes of Aspen, Colorado, offers a stunning backdrop for a variety of events and celebrations. While the specific events you can celebrate there may vary, here are some occasions that could be well-suited to the club's elegant and serene atmosphere:
Weddings: The scenic beauty and upscale amenities of the Maroon Creek Club make it an ideal venue for weddings. With its lush surroundings and luxurious facilities, the club can provide a memorable setting for exchanging vows and celebrating with loved ones.

Anniversaries: Whether it's a milestone anniversary or a simple celebration of love, the club's private and elegant spaces can provide an intimate backdrop for commemorating years of togetherness.

Corporate Retreats: The club's serene setting combined with its amenities can make it an excellent choice for corporate retreats, team-building activities, and business meetings in a relaxed yet sophisticated environment.

Golf Tournaments: If you're a member or have access to the club, organizing a private golf tournament for friends, colleagues, or fellow enthusiasts can be a great way to enjoy the championship golf course and foster friendly competition.

Birthday Parties: Whether it's a milestone birthday or an intimate gathering, the club's versatile event spaces can be tailored to suit the theme and style of your celebration.

Holiday Parties: The holiday season can be made more special with a festive party at the Maroon Creek Club. From elegant winter galas to cozy holiday gatherings, the club's ambiance sets the tone for a memorable event.

Charity Events: If you're looking to host a fundraising gala or charity event, the Maroon Creek Club's exclusive atmosphere can add a touch of elegance to your cause.

Family Reunions: Bring your family together in a beautiful and comfortable setting for a memorable reunion that combines outdoor activities, fine dining, and quality time together.

Cultural Events: From art exhibitions to live performances, the club's event spaces can be transformed to showcase cultural events that resonate with the community's interests.

Themed Parties: Whether it's a masquerade ball, a Hawaiian luau, or a vintage-themed soirée, the club's versatile spaces can be decorated and styled to match the theme of your choice.
Remember, the availability of event options might evolve over time, and it's essential to reach out to the Maroon Creek Club directly to discuss your specific event ideas and requirements.
private clubs like the Maroon Creek Club typically offer a range of dining options to cater to different preferences and occasions. Here's a general idea of the types of dining options you might find at the Maroon Creek Club:
Fine Dining: The club may have a formal dining room that offers an upscale and elegant dining experience. This could include a menu featuring gourmet cuisine, an extensive wine selection, and impeccable service.

Casual Dining: For more relaxed meals, the club might have a casual dining area such as a grill or bistro. This space could offer a variety of dishes, from comfort food to lighter options, in a more laid-back atmosphere.

Outdoor Dining: Given the beautiful surroundings, the Maroon Creek Club might offer outdoor dining options where members can enjoy their meals while taking in the stunning mountain views.

Bar and Lounge: A bar and lounge area could provide a comfortable setting for members to enjoy drinks, cocktails, and appetizers in a relaxed ambiance.

Private Dining: Members might have access to private dining rooms for intimate gatherings, special occasions, or business meetings. These spaces could offer a more exclusive and personalized dining experience.

Poolside Service: If there's a pool area, the club might offer poolside food and beverage service, allowing members to enjoy refreshments while lounging by the pool.

Event Catering: If you're hosting an event at the Maroon Creek Club, they may provide catering services that can be tailored to the specific needs and preferences of your occasion.

Theme Nights: The club might host themed dining events where members can enjoy a specific type of cuisine, such as a seafood night, Italian night, or barbecue night.
It's important to note that the availability of dining options can change over time and can vary based on the club's current offerings and member preferences.
Maroon Creek Club Dress Code and Guest Policy
Maroon Creek Club often has specific dress codes and guest policies in place to maintain a certain level of decorum and ambiance. However, these policies can vary widely from one club to another and can change over time. Here's a general overview of what you might expect at a private club like the Maroon Creek Club:
Dress Code: Private clubs typically have dress codes to ensure a certain level of elegance and respect for the club's atmosphere. While the specific details can vary, here's a general idea:
Golf Course: If the Maroon Creek Club has a golf course, there might be a dress code that requires golfers to wear collared shirts, proper golf attire, and appropriate footwear. Denim, t-shirts, and athletic wear may be discouraged on the course.

Clubhouse: The clubhouse might have a more formal dress code, especially in dining areas. Collared shirts, slacks, dresses, and proper footwear could be required. Denim might be allowed in some areas but not others.

Pool Area: Swimwear is typically allowed in pool areas, but there might be rules regarding cover-ups and appropriate behavior.

Special Events: Some events might have specific dress codes, such as black-tie or cocktail attire for formal occasions.
Guest Policy: Private clubs often have guest policies to ensure that the experience of members and their guests aligns with the club's atmosphere. Here are some general points:
Member Sponsorship: Members usually need to sponsor guests, meaning that a member must accompany the guest during their visit.

Limitations: There might be limitations on the number of times a guest can visit in a given period and how often the same guest can be invited.

Guest Fees: Clubs might charge a guest fee or require members to cover the cost of their guests' activities or meals.

Compliance: Guests are expected to adhere to the club's rules and etiquette, just like members.
Please note that these policies are general guidelines, and the Maroon Creek Club's specific dress code and guest policy might differ.
In the heart of Aspen, Colorado, the Maroon Creek Club stands as a testament to refined mountain living, where exclusivity meets natural splendor. With its championship golf course, upscale amenities, and breathtaking Rocky Mountain backdrop, the club offers members a sanctuary of elegance and leisure. From its founding ideals to its commitment to fostering a strong community, the Maroon Creek Club encapsulates the essence of luxury living in harmony with nature.
As members gather for social events, savor exquisite dining, and revel in outdoor adventures, the club continues to create memories and connections that last a lifetime. In every detail, the Maroon Creek Club embodies a haven where serenity and sophistication converge, offering an exceptional experience for those who seek the very best in life.
Disclaimer: CountryClubMag.com is an independent resource and is not associated with any of the clubs on this website. Club initiation and membership cost information are estimates only and should not be relied upon for making club membership decisions.