Disclaimer: CountryClubMag.com is an independent resource and is not associated with any of the clubs on this website. Club initiation and membership cost information are estimates only and should not be relied upon for making club membership decisions.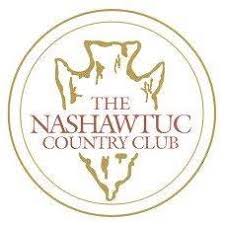 Welcome to Nashawtuc Country Club, an oasis of refined elegance nestled in the picturesque town of Concord, Massachusetts. Established in 1960, Nashawtuc has been an esteemed institution that caters to the discerning tastes of its members and guests alike. With its lush green fairways, meticulously manicured golf courses, and an array of world-class amenities, Nashawtuc Country Club promises an exceptional experience for sports enthusiasts, social gatherings, and unforgettable events.
Whether you seek a challenging round of golf, a relaxing day by the pool, or exquisite dining in a sophisticated ambiance, Nashawtuc Country Club is a haven where luxury and leisure converge harmoniously. Come and indulge in the timeless charm and hospitality that define Nashawtuc, an exclusive destination for those seeking the very best.
Nashawtuc Country Club History and Founding
Nashawtuc Country Club has a rich history dating back to 1960. The club was established by a group of visionary individuals who shared a passion for golf and sought to create a haven for like-minded enthusiasts. Originally conceived as a private golf club, Nashawtuc was named after the nearby Nashawtuc Hill, an indigenous term meaning "bend in the river," paying homage to the picturesque landscape surrounding the club.
From its inception, Nashawtuc Country Club has been committed to providing its members with an unparalleled golfing experience and an array of amenities to enhance their leisure time. The founders painstakingly selected the ideal location in Concord, Massachusetts, a town known for its historical significance and natural beauty.
Over the years, Nashawtuc has undergone numerous transformations and expansions, adapting to the changing needs and desires of its members. The golf courses have been meticulously designed and redesigned by renowned architects to offer challenging and enjoyable play for golfers of all levels. The club's facilities have also evolved, encompassing state-of-the-art practice areas, tennis courts, swimming pools, and fine dining establishments. The original architect of Nashawtuc Country Club was Geoffrey S. Cornish. Cornish was a renowned golf course architect who designed over 200 courses in the United States and Canada. He was known for his challenging and strategic courses, and he was a member of the World Golf Hall of Fame.
Throughout its storied history, Nashawtuc Country Club has maintained a commitment to excellence, attracting a vibrant community of individuals who share a passion for sports, socializing, and forging lifelong friendships. Today, Nashawtuc stands as a symbol of timeless elegance and hospitality, upholding its founding principles while embracing the modern amenities that make it a premier destination for members and guests alike. As the years go by, Nashawtuc Country Club continues to build upon its legacy, honoring its past while looking forward to an exciting future filled with memorable moments and unforgettable experiences.
Famous Golf Tournament held at Nashawtuc Country Club
One of the most famous golf tournaments held at Nashawtuc Country Club is the "Nashawtuc Invitational." This prestigious tournament has a long-standing tradition and attracts top amateur golfers from across the country. The Nashawtuc Invitational is renowned for its competitive spirit, challenging course layout, and camaraderie among participants.
The tournament typically spans several days and consists of multiple rounds, each testing the golfers' skills and strategy. Nashawtuc's well-manicured fairways, strategically placed hazards, and undulating greens offer a true test of golfing prowess. As a result, the Nashawtuc Invitational has become a much-anticipated event in the amateur golfing community.
Over the years, the tournament has seen several notable winners who have gone on to achieve success in their golfing careers. The Nashawtuc Invitational's legacy is not only defined by the competition but also by the special bond it fosters among players and their appreciation for the club's exceptional facilities and warm hospitality.
As a staple in the golfing calendar, the Nashawtuc Invitational has contributed significantly to the club's reputation as a premier golfing destination in Massachusetts. It continues to be a cherished tradition, bringing together golf enthusiasts and celebrating the sport's time-honored traditions at the esteemed Nashawtuc Country Club.
Nashawtuc Country Club Membership Costs and Dues
The estimated and rumored membership costs and dues for Nashawtuc Country Club are as follows:
Initiation fee: $100,000 (estimated) to $200,000 (rumored)

Annual dues: $20,000 (estimated) to $30,000 (rumored)
It is important to note that these are just estimates and rumors, and the actual costs may vary. The club does not publicly disclose its membership costs, so the only way to know for sure what they are is to apply for membership.
Here are some additional factors that may affect the cost of membership at Nashawtuc Country Club:
Age: Younger members may pay a lower initiation fee than older members.

Gender: Men and women may pay different initiation fees.

Type of membership: There are different types of memberships available, such as golf memberships, social memberships, and family memberships. The cost of each type of membership may vary.

Sponsor: If you are sponsored by a current member, you may be eligible for a discounted initiation fee.
Nashawtuc Country Club Amenities
Some of the amenities typically offered at Nashawtuc Country Club include:
Championship Golf Courses: Nashawtuc boasts meticulously designed and well-maintained golf courses, providing golfers with a challenging and enjoyable experience. The club may have multiple courses, each with its unique layout and character.

Golf Practice Facilities: Members can make use of driving ranges, putting greens, and chipping areas to sharpen their golfing skills.

Tennis Courts: Nashawtuc often features high-quality tennis courts, where members can enjoy recreational play, take lessons, or participate in club tournaments and leagues.

Swimming Pools: The club might have outdoor swimming pools for members and their families to cool off and relax during the warmer months.

Fitness Facilities: Some country clubs offer fitness centers equipped with state-of-the-art exercise equipment and facilities for members to maintain their health and wellness.

Dining and Social Events: Nashawtuc Country Club typically has various dining options, ranging from casual to formal, where members can enjoy delicious cuisine and socialize with fellow members.

Banquet and Event Spaces: The country club might offer elegant event venues that can be rented for weddings, parties, corporate events, and other special occasions.

Family-oriented Activities: Many country clubs prioritize family-friendly amenities, including children's play areas, youth programs, and family-oriented events.

Social Clubs and Activities: Members at Nashawtuc often have access to various social clubs and activities, such as wine tastings, book clubs, and themed parties, fostering a sense of community.

Pro Shop: The club's pro shop is where members can purchase golf equipment, apparel, and accessories, and seek expert advice from golf professionals.
It's important to remember that the specific amenities offered by Nashawtuc Country Club might differ from those listed here, and some amenities might be exclusive to specific membership tiers.
Nashawtuc Country Club Event Information and Dining Options
Nashawtuc Country Club offers a diverse range of events and celebrations throughout the year, catering to the interests of its members and fostering a vibrant sense of community. While specific events may vary from year to year, some common celebrations that members can enjoy at Nashawtuc Country Club include:
Golf Tournaments: Nashawtuc hosts various golf tournaments, ranging from friendly member competitions to more formal championships. These events provide an opportunity for golfers of all skill levels to showcase their talents and enjoy the camaraderie of fellow players.

Club Championships: The club might organize annual club championships where members compete against one another to determine the best golfers in different categories.

Social Gatherings: Nashawtuc often hosts social events such as cocktail parties, themed dinners, and holiday celebrations. These occasions allow members to socialize, unwind, and build lasting connections with each other.

Live Entertainment: Some events may feature live music, bands, or entertainment acts, creating a lively and enjoyable atmosphere for members and their guests.

Family Fun Days: Nashawtuc may organize family-oriented events, including picnics, kids' activities, and family sports, encouraging members to involve their families in the club's community.

Wine Tastings and Pairing Dinners: Members may have the opportunity to participate in wine tastings, sommelier-led events, and food and wine pairing dinners to explore new flavors and enhance their dining experiences.

Seasonal Celebrations: Throughout the year, Nashawtuc might host special events to celebrate holidays, seasonal changes, and significant occasions.

Charity and Fundraising Events: Nashawtuc Country Club could be involved in charitable initiatives and may organize events to raise funds for local causes or community support.

Junior and Youth Events: The club might offer activities and competitions tailored for junior golfers, encouraging their passion for the sport and fostering a sense of sportsmanship.

Guest Speaker Events: Nashawtuc may invite guest speakers, such as sports personalities, authors, or experts, to share their insights and experiences with the members.
These events and celebrations not only create enjoyable experiences for members but also strengthen the sense of community and shared interests at Nashawtuc Country Club.
Nashawtuc Country Club Dress Code and Guest Policy
Here are some general guidelines that Nashawtuc might have had:
Dress Code:
Golf Course and Practice Areas: Proper golf attire is usually required on the golf course and practice areas. This includes collared shirts or mock necks for men and collared shirts or appropriate golf tops for women. T-shirts, tank tops, and denim are typically not allowed on the golf course.

Clubhouse and Dining Areas: The dress code inside the clubhouse and dining areas might be more formal than on the golf course. Smart casual or business casual attire is often expected. This may include collared shirts, slacks, Bermuda shorts, and dresses or skirts for women. Jeans, t-shirts, and athletic attire may not be suitable for these areas.

Swimming Pool: Proper swimwear is typically required at the swimming pool. Cover-ups and appropriate footwear may be necessary when moving through non-pool areas.
Guest Policy:
Nashawtuc Country Club often has a guest policy that allows members to bring guests to the club. However, the guest policy may vary, and there might be specific rules and limitations regarding the number of guests, frequency of visits, and access to certain facilities. Members usually need to accompany their guests while they are on the club's premises.
Nashawtuc Country Club stands as an epitome of refined elegance and timeless tradition. Nestled in the picturesque town of Concord, Massachusetts, the club offers a haven for those seeking exceptional golfing experiences, luxurious amenities, and warm camaraderie. With meticulously designed golf courses, world-class facilities, and a commitment to excellence, Nashawtuc is more than just a club—it's a cherished community that fosters lifelong friendships and cherished memories.
Whether indulging in a challenging round of golf, savoring exquisite dining, or partaking in social gatherings, Nashawtuc Country Club continues to leave an indelible mark as an exclusive destination where sophistication, leisure, and lasting bonds harmoniously come together.
Disclaimer: CountryClubMag.com is an independent resource and is not associated with any of the clubs on this website. Club initiation and membership cost information are estimates only and should not be relied upon for making club membership decisions.