Disclaimer: CountryClubMag.com is an independent resource and is not associated with any of the clubs on this website. Club initiation and membership cost information are estimates only and should not be relied upon for making club membership decisions.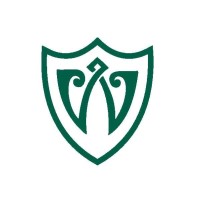 Founded in 1911, the Westmoreland Country Club in Wilmette, IL, is a golf club steeped in history and luxury. Spanning 128 beautiful acres, it boasts lush green fields, mature trees, and rolling hills that surround its acclaimed 18-hole course. This incredible golf course was designed by William Watson in 1912 and later redesigned by William Langford and A.W. Tillinghast between 1920-1921. Later, the course and clubhouse would go on to have renovations and remodels supervised by several other notable architects including Arthur Hills, Bob Lohmann, and Shawn Smith.
The entrance of Westmoreland Country Club is marked by the stately Colonial Williamsburg Clubhouse with full-grown, towering elms arching over the driveway, adding an extra touch of grandeur to the already majestic surroundings. Inside this exquisite clubhouse, there are plenty of activities for members to enjoy such as premier dining or relaxing in the lounge area while admiring stunning views from every window.
The Westmoreland Country club is also known for promoting an early interest in golf among women and junior members, encouraging women's tournaments, and welcoming family members of all ages. With several prestigious tournaments under its belt such as the Western Open, the Western Amateur, and U.S.G.A Women's Amateur Championship, this exclusive golf club has earned a place in the top Illinois country clubs as well as a ranking of 146th among thousands on the list of Platinum Clubs of America.
Westmoreland Country Club Membership Cost
The prestigious Westmoreland Country Club has hosted some of golf's most legendary professionals, including Bobby Jones, Chick Evans, Frances Oiument, Walter Hagan, and Jock Hutchison, so it's no wonder that the current membership is heavily guarded. However, it's rumored that there are around 580 members at this time.
The Westmoreland Country Club membership fees are also hidden from the public, but sources report an initiation fee of $75,000 plus an unknown food and beverage fee. While it's unclear of how exactly to become a member of this private club, it's very likely that, much like other exclusive country clubs, membership is acquired through invitation only.
Westmoreland Country Club Amenities, Weddings, & Events
The golf course at Westmoreland Country Club is a stunning 18-hole course that spans over 6,827 yards and has a slope of 136. The challenging layout features manicured fairways lined by mature trees and rolling hills that lead to well-protected greens where golfers can hone their skills. To help them further, the club also provides an extensive practice facility with a driving range, golf simulator, pitching/chipping area, indoor practice area, and putting green for all levels of players.
The Westmoreland Country Club also offers a variety of additional amenities including tennis courts, a skeet range, and swimming pools. During the winter, members can even partake in cross-country skiing, taking full advantage of the beautiful grounds that the Club sits upon.
The historic 1912 Colonial Williamsburg Clubhouse at Westmoreland Country Club is surrounded by beautiful, majestic trees, creating a memorable entrance. In the 1980s, major improvements were made to the interior, restoring its Williamsburg-style architecture with a remodel of the Living Room, Library, and Windsor Room as well as a complete renovation of the Men's Locker Room.
In 2000, the club embarked on the largest renovation project since its inception—the West End Project. This included new aquatics and poolside café, development of the Monticello cellar, and expansion of both banquet and grill kitchen facilities as well as completion of the Bluestone Patio and Crab Apple Patio plus other exterior improvements.
Weddings & Events
When it comes to hosting the perfect event at Westmoreland Country Club, it's strictly member-sponsored, meaning only a member can apply to host an event at the Club. Those who are lucky enough to hold their wedding or event at Westmoreland will have plenty of options when it comes to space. The Living Room can host up to 190 people, including the Living Room Porch. The Library is ideal for business meetings, and the Windsor Room is the other main banquet hall, hosting up to 190 people and granting access to the gorgeous outdoor Terrace.
Monday Golf Outings can be held by members as well. With a minimum of 80 players required, guests of these events can pay a per-player entry fee which will entitle them to the following services:
Valet parking
Locker room access
Buffet luncheon
Golf cart
Green fees
Forecaddie
On-course snacks
Soft drinks, energy drinks, beer
Scoring
Use of practice facilities
Dinner reception
2 1/2 hour premium bar
Westmoreland Country Club Visitor's Guide
For the ultimate experience at Westmoreland Country Club, members and visitors alike are asked to adhere to the Club's rules and guidelines when it comes to the dress code, cell phone usage, and course etiquette. These rules are put in place to ensure everyone present has an enjoyable experience and, of course, maintains the status as a prestigious and luxurious country club.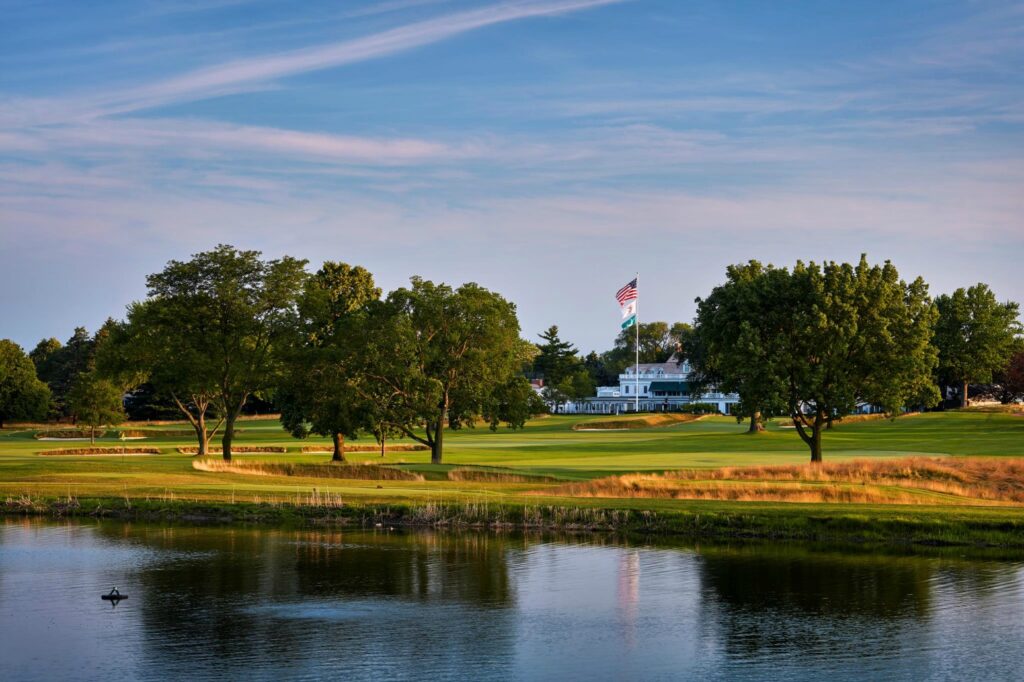 The dress code at Westmoreland Country Club follows a set of rules typical to any luxury golf course. Denim is prohibited and shirts must be tucked in at all times with the exception of women who are wearing golf shirts and blouses designed to be untucked. All hat bills must be facing forward and are only allowed to be worn in the locker rooms, outdoor dining areas, and the pool. Golf shorts, skirts, and dresses must be set to the appropriate length, no higher than 4 inches above the knee.
Swimwear is, of course, permitted in the swimming facilities, however, when walking to and from the pool, a cover-up is greatly encouraged. When dressed in such a manner, there are certain paths to take coming to and from the Clubhouse including the parking areas, outdoor walkway, breezeway, and Clubhouse locker rooms.
Talking on a cell phone is not permitted within any of the buildings on the property, other than the designated phone booths, and is discouraged outdoors. It's also requested that phones be turned onto silent mode to maintain the tranquil atmosphere that most come to expect of a luxury golf club.
When it comes to gratuities, it's worth noting that no employee is allowed to accept tips, with the exception of valet parking attendants, caddies, and locker room attendants.
Westmoreland Country Club provides a luxurious and prestigious experience for members and visitors alike. By adhering to their rules and guidelines, everyone can have an enjoyable time while still maintaining the club's reputation as a place of elegance and sophistication. With its stunning architecture and beautiful outdoor spaces coupled with all the amenities available to guests at Westmoreland Country Club, it's no surprise that this exclusive golf destination continues to be one of Illinois' most sought-after destinations for elite golfers.
Disclaimer: CountryClubMag.com is an independent resource and is not associated with any of the clubs on this website. Club initiation and membership cost information are estimates only and should not be relied upon for making club membership decisions.