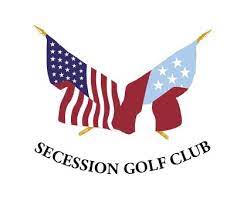 Secession Golf Club ensures a private and intimate environment for its members. The club's exclusivity adds to the allure of membership, offering a sense of camaraderie among fellow golf enthusiasts. Members can enjoy access to the exceptional golf course, practice areas, and other amenities, all while relishing the tranquil ambiance of the club.
Beaufort itself is a charming coastal town steeped in history and Southern hospitality. Its rich cultural heritage, well-preserved antebellum architecture, and proximity to the Atlantic Ocean make it an ideal location for both residents and visitors. The Secession Golf Club benefits from this inviting backdrop, allowing members to explore the area's natural beauty, indulge in outdoor activities, and immerse themselves in the region's vibrant community.
Secession Golf Club History and Founding
The Secession Golf Club was founded in 1991 and is located in Beaufort, South Carolina. The club was established by a group of individuals who wanted to create a private golfing destination that offered a high level of exclusivity and a challenging golf course. The founders sought to create a club that focused on the game of golf itself and provided a serene and intimate environment for its members.
The club's name, "Secession," is a reference to the history of the region. Beaufort, South Carolina, played a significant role in the Civil War era and was a hotbed of secessionist sentiment. The name of the club reflects this historical connection and adds a unique element to its identity.
The golf course at the Secession Golf Club was designed by Australian professional golfer and golf course architect Bruce Devlin. Devlin is known for his work on numerous golf courses around the world, and his design for the Secession Golf Club incorporates the natural beauty of the Lowcountry landscape.
Since its founding, the Secession Golf Club has garnered a reputation as a top-tier golfing destination in the Southeastern United States. Its exclusivity and commitment to providing a high-quality golfing experience have made it a sought-after membership for avid golfers.
It's worth noting that specific details about the founding and history of private clubs like the Secession Golf Club may not be widely available to the public. Clubs of this nature often prioritize privacy and maintain a level of confidentiality regarding their membership and internal affairs.
Famous Golf Tournament held at Secession Golf Club
Secession Golf Club in Beaufort, South Carolina, has not hosted any famous professional golf tournaments. It is primarily a private golf club focused on providing an exclusive experience for its members. While the club's golf course is highly regarded for its design and challenging layout, it has not been chosen as a venue for prominent professional golf tournaments such as those on the PGA Tour or major championships like the Masters or U.S. Open.
However, it's worth noting that the golf industry is dynamic and subject to changes and developments. New tournament opportunities may arise in the future, or the club's status could change since my knowledge is not up to date. It's always a good idea to consult the latest news and official sources for the most current and accurate information about tournaments and golf events held at the Secession Golf Club.
Secession Golf Club Membership Costs and Dues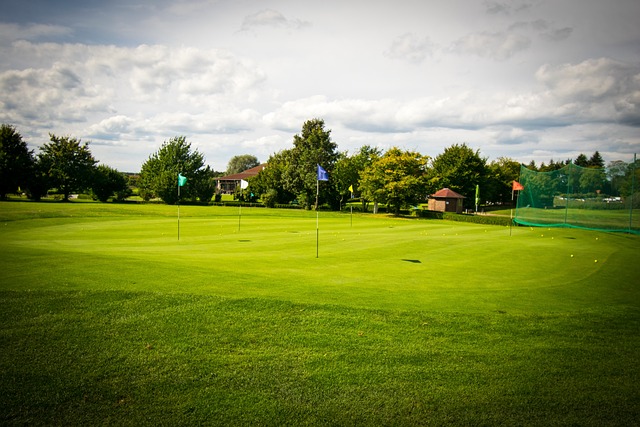 As a private country club, Secession Golf Club does not publicly disclose its membership costs and dues. However, it is known that membership at the club is by invitation only, and prospective members must be sponsored by a current member.
However, it is widely known that membership to the club is by invitation only and is limited to a select number of individuals and families. However, estimated initiation fees of approximately $10,000 – $100,000 and rumored annual fees of around $1,000 – $10,000, though these are merely speculation, of course, as the costs are kept private.
The club typically sets its membership fees and dues based on factors such as amenities offered, maintenance costs, and other operational considerations. These fees can vary widely depending on the type of membership (e.g., full golf, social), the initiation process, and any additional privileges or services included.
Secession Golf Club Amenities
The Secession Golf Club offers a range of amenities to enhance the experience of its members. While specific details may vary, here are some common amenities that private golf clubs like Secession Golf Club typically provide:
Golf Course: The centerpiece of the club is its championship golf course, designed to offer a challenging and enjoyable experience for golfers of all skill levels. The Secession Golf Club's course is known for its scenic beauty, incorporating elements of the Lowcountry landscape.
Clubhouse: The clubhouse serves as the social hub of the club, providing facilities for dining, relaxation, and socializing. It may include restaurants, bars, lounges, and private dining rooms where members can enjoy meals and drinks in a comfortable and elegant setting.
Practice Facilities: Private clubs often offer practice areas where members can work on their game. This may include a driving range, putting greens, chipping areas, and practice bunkers. These facilities allow members to hone their skills and improve their golf game.
Pro Shop: The club's pro shop is where members can purchase golf equipment, apparel, and accessories. It may offer a selection of top brands and provide services such as club fitting and equipment customization.
Locker Rooms: Private clubs typically provide locker rooms where members can store their belongings and change before and after their rounds of golf. Locker rooms often include amenities such as showers, towel service, and grooming facilities.
Social Events: Private golf clubs often organize social events and activities for their members. These may include holiday celebrations, themed parties, guest speaker events, wine tastings, and more. These events provide opportunities for members to interact and build connections with fellow golf enthusiasts.
Recreational Facilities: Depending on the country club, additional recreational facilities may be available. These could include swimming pools, tennis courts, fitness centers, spa services, or access to other sports and wellness amenities.
It's important to note that the specific amenities and services offered by the Secession Golf Club may vary, and it's advisable to reach out to the club directly for the most accurate and up-to-date information about their amenities.
Secession Golf Club Event Information and Dining Options
The Secession Golf Club offers a beautiful and serene setting for various events and celebrations. While the specific details and availability of event spaces may vary, here are some examples of events that could potentially be celebrated at the Secession Golf Club:
Weddings: The club's scenic surroundings and elegant clubhouse make it a popular venue choice for weddings. Whether it's an intimate ceremony or a grand reception, the club can provide a picturesque backdrop for exchanging vows and hosting memorable celebrations.
Corporate Events: The club offers a sophisticated atmosphere for hosting corporate events such as conferences, meetings, seminars, or corporate retreats. The clubhouse facilities can accommodate presentations, networking sessions, and formal dining, providing a professional yet relaxing environment for business gatherings.
Social Gatherings: From anniversary parties and birthday celebrations to family reunions and holiday events, the Secession Golf Club can provide a refined and intimate setting for various social gatherings. The club's amenities and dining facilities can be tailored to suit the needs and preferences of the event.
Charity Events: The club may also be open to hosting charity events, such as fundraising galas, auctions, or golf tournaments. These events can benefit from the club's beautiful golf course, clubhouse, and dedicated staff to create a memorable experience for attendees while supporting a worthy cause.
It's important to note that event offerings, availability, and specific policies may vary depending on the club's guidelines, event coordinator, and current circumstances. To inquire about hosting a specific event at the Secession Golf Club, it is recommended to reach out to the club directly. They will provide you with detailed information about their event spaces, services, and any additional requirements or considerations.
Secession Golf Club Dress Code and Guest Policy
As a private golf club, the Secession Golf Club likely has a specific dress code and guest policies in place to maintain a certain level of decorum and atmosphere. While the exact details may vary, here are some general guidelines that are commonly observed by private golf clubs:
Dress Code:
Golf Attire: Proper golf attire is typically required on the golf course and practice facilities. This may include collared shirts for men and appropriate tops for women. T-shirts, tank tops, denim, athletic shorts, and cargo shorts are usually not permitted. Golf shoes or other appropriate footwear designed for the course are typically required.
Clubhouse Attire: The dress code for the clubhouse may be more relaxed, but still, maintain a neat and presentable appearance. Generally, casual or business casual attire is appropriate. It's best to avoid overly casual or beachwear-style clothing.
Guest Policy:
Member Guests: Private golf clubs often allow members to invite guests to play golf or use the club's amenities. The specific policies and limitations for member guests may vary, such as restrictions on the number of guests allowed, guest fees, and the frequency of guest visits. Members are usually responsible for ensuring their guests adhere to the club's rules and policies.
Guest Access: Some private clubs may have restrictions on when and how often guests can visit. Some clubs may require guests to be accompanied by a member, while others may allow unaccompanied guests during certain times or under specific circumstances. It's best to check with the club regarding their guest policy to ensure compliance.
It's important to note that the above guidelines are general and may not reflect the specific policies of the Secession Golf Club. For accurate and up-to-date information about the dress code and guest policy at the club, it is advisable to reach out to the club directly. They will provide you with the most accurate information regarding their specific policies and requirements.