Disclaimer: CountryClubMag.com is an independent resource and is not associated with any of the clubs on this website. Club initiation and membership cost information are estimates only and should not be relied upon for making club membership decisions.
Nestled in the heart of the vibrant city of Austin, Texas, the Great Hills Country Club stands as a beacon of refined leisure and timeless elegance. With its rich history dating back to 1973, this premier private club has been a cherished destination for those seeking a harmonious blend of recreation, relaxation, and community.
Perched atop the scenic Texas Hill Country, Great Hills Country Club offers a stunning backdrop of lush green fairways, rolling hills, and picturesque vistas. Whether you're an avid golfer looking to tee off on our championship golf course, a connoisseur of fine dining seeking culinary delights in our exquisite restaurants, or a family in search of a welcoming and inclusive atmosphere, our club provides an exceptional experience tailored to your desires.
At Great Hills Country Club, we invite you to join us in celebrating the art of gracious living, where camaraderie, excellence, and a passion for leisure come together to create unforgettable moments. Welcome to a world of unparalleled sophistication and relaxation in the heart of Austin, Texas.
Great Hills Country Club History and Founding
The Great Hills Country Club, situated in the picturesque landscape of Austin, Texas, was founded in 1973 and has since become a beloved institution in the community. Its creation was the brainchild of a visionary group of individuals who aimed to establish a private club that combined the natural beauty of the Texas Hill Country with world-class amenities and recreational opportunities.
Architect Arthur Hills, a renowned name in golf course design, was commissioned to craft the club's championship golf course. Arthur Hills' expertise and commitment to preserving the natural terrain while enhancing the playability of the course resulted in a meticulously designed masterpiece that seamlessly integrates with the stunning surroundings. The course at Great Hills Country Club quickly gained a reputation for its challenging layout, strategic design, and breathtaking views.
Over the years, Great Hills Country Club has continually evolved and expanded its offerings to provide an all-encompassing experience for its members and guests. Today, it stands as a testament to the dedication of its founders and the enduring legacy of Arthur Hills' architectural brilliance, offering a harmonious blend of recreation, dining, and social camaraderie amidst the scenic beauty of Austin's Hill Country.
Famous Golf Tournament held at Great Hills Country Club
One of the most notable golf tournaments held at Great Hills Country Club in Austin, Texas, was the Liberty Mutual Legends of Golf. The Liberty Mutual Legends of Golf was a popular event on the PGA TOUR Champions (formerly known as the Senior PGA Tour) that brought together some of the greatest legends in the world of golf.
The tournament featured a unique format, often pairing golfing legends in teams for exciting and competitive play. Over the years, the event attracted iconic golfers like Jack Nicklaus, Arnold Palmer, Gary Player, Lee Trevino, and many others who had left an indelible mark on the sport. Their participation added prestige and excitement to the tournament, making it a must-see event for golf enthusiasts.
The Liberty Mutual Legends of Golf at Great Hills Country Club provided a platform for fans to witness the skills and camaraderie of golf's legendary figures in a picturesque setting, showcasing the club's championship golf course and its suitability for hosting high-profile events in the world of golf.
Great Hills Country Club Membership Costs and Dues
Great Hills Country Club is a private club in Austin, Texas. It offers a variety of amenities, including an 18-hole championship golf course, 8 lighted tennis courts, a swimming pool, and a fitness center.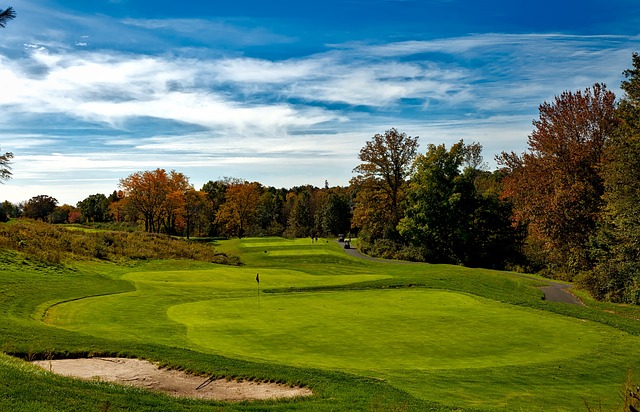 The club does not publicly disclose its membership costs and dues, but there are some estimates and rumors available online. According to one source, the initiation fee is approximately $10,000 and the monthly dues are approximately $500. There is also an annual food and beverage minimum of $2,000.
It is important to note that these are just estimates and rumors. The actual membership costs and dues may vary depending on the type of membership and the individual's circumstances.
Great Hills Country Club Amenities
Great Hills Country Club in Austin, Texas, offers a wide range of amenities and facilities designed to provide its members with a comprehensive and enjoyable club experience. While specific amenities may evolve over time, here are some of the amenities that were typically available at the club:
Championship Golf Course: Great Hills Country Club boasts an 18-hole championship golf course designed by the renowned golf course architect Arthur Hills. The course offers challenging play, scenic views of the Texas Hill Country, and well-maintained fairways and greens.
Practice Facilities: The club often includes practice areas such as a driving range, putting greens, and chipping areas to help golfers improve their skills.
Tennis Courts: Members can enjoy tennis facilities with well-maintained courts and often have access to tennis programs, clinics, and leagues.
Swimming Pool: A swimming pool provides a refreshing place for members and their families to relax and cool off during the Texas summers.
Fitness Center: Many country clubs feature fitness centers with state-of-the-art exercise equipment, fitness classes, and personal training services.
Dining Options: Great Hills typically offers various dining options, including a formal dining room, and casual grill, and often hosts special dining events and themed evenings.
Social Events: The club often organizes social events, gatherings, and themed parties to foster a sense of community among members.
Private Event Spaces: For special occasions, members can often reserve private event spaces for weddings, banquets, and other gatherings.
Junior Programs: Family-friendly amenities may include junior golf and tennis programs, summer camps, and activities for younger members.
Clubhouse: The clubhouse serves as a hub for socializing, dining, and relaxation, often featuring elegant decor and comfortable lounges.
Great Hills Country Club Event Information and Dining Options
Great Hills Country Club typically offers a variety of events and celebrations for its members to enjoy throughout the year.
Here are some common types of events that members at country clubs like Great Hills often have the opportunity to celebrate:
Golf Tournaments: Golf is a central focus at many country clubs, and members can participate in a range of golf tournaments, including member-guest tournaments, club championships, and charity golf events.
Holiday Celebrations: Country clubs often host special events and dinners for major holidays such as Thanksgiving, Christmas, New Year's Eve, and Easter, providing members with a festive and communal atmosphere.
Themed Parties: Clubs may organize themed parties and events throughout the year, such as Hawaiian luaus, Western hoedowns, and costume parties, to add an element of fun and entertainment.
Wine Tastings: Wine enthusiasts can often enjoy wine tastings and wine pairing dinners featuring selections from around the world.
Live Entertainment: Clubs may invite live bands, musicians, and performers for member entertainment. This could include live music nights, comedy shows, and more.
Family Events: Family-friendly events such as family picnics, movie nights, and children's activities are often organized to create a sense of community among members and their families.
Charity Fundraisers: Many country clubs engage in philanthropic efforts and host charity fundraisers, such as golf tournaments and gala dinners, to support local causes and organizations.
Tennis Tournaments: If the club has tennis facilities, members may participate in or attend tennis tournaments and leagues.
Ladies and Men's Events: Clubs often organize separate events for men and women, including golf tournaments, luncheons, and social gatherings.
Cocktail Parties: Members can come together for cocktail parties, happy hours, and social mixers to connect and network with fellow members.
Anniversary and Birthday Celebrations: Members can celebrate important milestones and special occasions, such as wedding anniversaries and birthdays, with the club's assistance.
Culinary Experiences: Special dining events like chef's tasting menus, cooking classes, and gourmet dinners showcase the club's culinary offerings.
Sports Viewing Parties: Clubs with sports facilities and TVs often host viewing parties for major sporting events like the Super Bowl, the Masters Golf Tournament, and more.
The dining options at Great Hills Country Club may include a range of choices to cater to different tastes and preferences. While specific menus and offerings can change over time, here are some typical dining options you might find at a country club like Great Hills:
Formal Dining Room: Many country clubs have a formal dining room that offers an upscale and elegant dining experience. This is often the place for special occasions, romantic dinners, and fine dining. The menu may include a selection of gourmet dishes, steaks, seafood, and a variety of wines.
Casual Grill or Restaurant: A casual grill or restaurant provides a more relaxed dining atmosphere. Members can enjoy a variety of menu options, including sandwiches, salads, burgers, and comfort food. It's a great place for casual lunches or dinners with family and friends.
Bars and Lounges: Bars and lounges within the club offer a place to unwind with drinks and often feature a bar menu with appetizers and light snacks. They are also ideal for watching sports events on TV or enjoying cocktails in a social setting.
Outdoor Dining: Some country clubs offer outdoor dining options, such as patios or terraces with beautiful views of the golf course or natural surroundings. Outdoor dining is perfect for enjoying fresh air and good weather while dining.
Special Dining Events: Great Hills Country Club may host special dining events throughout the year. These could include wine pairing dinners, themed nights (e.g., Italian night, seafood night), chef's tasting menus, and holiday brunches.
Catering Services: Members often have access to catering services for private events, whether it's hosting a wedding reception, corporate gathering, or a family celebration. The club's culinary team may work with members to create customized menus.
Poolside Dining: If there's a pool on the club premises, poolside dining is a popular option for members looking for a more relaxed and casual dining experience while enjoying the pool area.
Great Hills Country Club Dress Code and Guest Policy
Dress codes and guest policies at country clubs like Great Hills Country Club are typically in place to maintain a certain level of decorum, ensure a positive experience for all members, and uphold the club's traditions. However, these policies can vary from club to club. Here's a general overview of what you might expect in terms of dress code and guest policy:
Dress Code:
Golf Attire: Country clubs with golf courses often have specific dress codes for golfers. This typically includes collared shirts, golf slacks or shorts, golf shoes with soft spikes, and adherence to the club's golf dress code policy.
Casual Attire: Casual attire is usually allowed in certain areas of the club, such as the casual grill or lounge. This might include collared shirts, dress shorts, and neat, clean, and tasteful clothing.
Formal Dining: In formal dining areas, a more upscale dress code is typically enforced. This often includes business casual or formal attire, such as collared shirts, slacks, dresses, blouses, and closed-toe shoes. Specific requirements may vary.
Swimwear: Swimwear is generally limited to pool and swim areas. Proper swim attire is expected when using the pool, and cover-ups are often required when moving to and from the pool area.
Athletic Attire: Athletic attire, including gym shorts and workout clothing, is typically reserved for fitness and exercise facilities.
Guest Policy:
Member-Sponsored Guests: Most country clubs allow members to bring guests to the club. Guests are often required to be accompanied by a member, and there may be limits on the number of times a guest can visit without considering membership.
Guest Fees: Some clubs charge guest fees for each visit, while others may have an annual guest fee or a certain number of complimentary guest passes for members.
Guest Registration: Members are usually required to register their guests with the club in advance or upon arrival. This helps the club track guest usage and maintain security.
Guest Restrictions: There may be restrictions on when and where guests can access certain club facilities. For example, some clubs limit guest access to golf courses, dining areas, or specific events.
Code of Conduct: Guests are generally expected to adhere to the club's rules and code of conduct while on the premises. This includes following the dress code, respecting other members and staff, and complying with any club policies.
Great Hills Country Club in Austin, Texas, stands as a distinguished haven where members can embrace the finer aspects of life. With its rich history, world-class amenities, and a commitment to fostering a sense of community, the club offers a diverse range of experiences.
From championship golf and upscale dining to social gatherings and family-friendly events, Great Hills Country Club continues to uphold its tradition of providing a welcoming and refined atmosphere for its members. It remains a cherished destination where leisure, recreation, and camaraderie harmoniously come together in the picturesque backdrop of the Texas Hill Country.
Disclaimer: CountryClubMag.com is an independent resource and is not associated with any of the clubs on this website. Club initiation and membership cost information are estimates only and should not be relied upon for making club membership decisions.