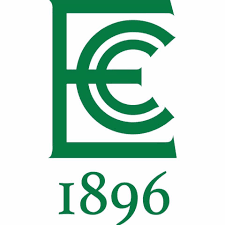 Exmoor Country Club is a private golf club located in Highland Park, Illinois, a suburb of Chicago. Founded in 1896, Exmoor has a rich history of golf and social events and has hosted several prestigious tournaments over the years.
Exmoor Country Club Highland Park IL History and Founding
Exmoor Country Club was founded in 1896 by a group of Chicago businessmen who wanted a place to play golf outside of the city. The club's name was inspired by the moors of England, where the game of golf originated. The original course was designed by H.J. Tweedie, a Scottish golf professional, and featured nine holes.
Over the years, the course was expanded to 18 holes and underwent several renovations to keep up with the changing demands of the game. Today, the course is known for its challenging layout and scenic beauty and has been ranked among the top golf courses in Illinois.
Famous Golf Tournament held at Exmoor Country Club
The Western Golf Association's Western Amateur Championship is a famous golf tournament that has been held at the Exmoor Country Club in Highland Park, Illinois, USA. The tournament features top amateur golfers from around the world and is one of the oldest and most prestigious amateur golf tournaments in the world. It has been held at the Exmoor Country Club eight times, most recently in 2018, and has also been held at other prestigious best country clubs throughout the United States.
Exmoor Country Club Membership Costs and Dues
Membership at Exmoor Country Club is by invitation only, and the club does not publicly disclose its membership fees or dues. However, according to a recent report, the initiation fee to join Exmoor Country Club is estimated at around $75,000, and the annual dues are rumored approximately $12,000.
Exmoor Country Club Amenities
In addition to its golf course, Exmoor Country Club offers a wide range of amenities for its members.
18-hole championship golf course
Practice facilities, including a driving range, putting green, and chipping area
Golf shop
Dining options, including a formal dining room, a grill room, and a snack bar
Banquet facilities for events such as weddings, corporate meetings, and social gatherings
Tennis courts
Swimming pool
Fitness center
Pro shop for golf and tennis equipment
Locker rooms with showers and saunas
Exmoor Country Club Event Information and Dining Options
Exmoor Country Club hosts a variety of events throughout the year, including golf tournaments, tennis matches, and social events. The club is also available for private events, such as weddings and corporate outings.
The clubhouse at Exmoor offers a variety of dining options for members, including formal dining in the main dining room, casual dining in the grille room, and outdoor dining on the terrace. The club also offers catering services for private events.
Exmoor Country Club Dress Code and Guest Policy
Exmoor Country Club has a strict dress code for both the golf course and clubhouse. On the golf course, men are required to wear collared shirts and either slacks or golf shorts. Women are required to wear appropriate golf attire, such as golf skirts or shorts and collared shirts. In the clubhouse, a more formal dress code is required, with jackets and ties for men and appropriate attire for women.
Exmoor Country Club's guest policy is that guests are allowed to visit the club only if accompanied by a member. The member is responsible for ensuring that their guests follow the club's rules and regulations, including the dress code and conduct policies. Guests are not allowed to use the club's facilities, including the golf course, unless they are participating in an event or have been given permission by the club. The number of guests that a member can bring to the club may also be limited depending on the membership category. It's always best to check with the club directly for their current guest policy and any restrictions that may apply.
In conclusion, Exmoor Country Club is a historic and exclusive golf club located in Highland Park, Illinois. With a challenging golf course, a range of amenities, and a robust social calendar, the club offers a complete experience for its members. While the club's membership fees and dues are not publicly disclosed, it is known to be one of the most exclusive clubs in the Chicago area.