Disclaimer: CountryClubMag.com is an independent resource and is not associated with any of the clubs on this website. Club initiation and membership cost information are estimates only and should not be relied upon for making club membership decisions.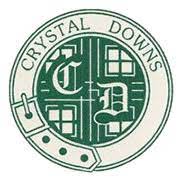 Nestled amidst the captivating landscapes of Frankfort, Michigan, the Crystal Downs Country Club stands as a distinguished haven for those who appreciate the finer aspects of life. Enveloped by the tranquil beauty of Northern Michigan, this exclusive retreat offers an unparalleled experience of leisure and luxury. With its prestigious golf course designed by the legendary Alister MacKenzie, the club beckons enthusiasts of the sport to challenge their skills in an idyllic setting. From its rich history to its breathtaking vistas, Crystal Downs Country Club invites you to indulge in a world where refined elegance meets the pristine wonders of nature.
Crystal Downs Country Club History and Founding
Crystal Downs Country Club, located in Frankfort, Michigan, holds a storied history that dates back to its founding in 1927. The club was the brainchild of two prominent figures in the world of golf and design: architect Alister MacKenzie and his associate, Perry Maxwell. Alister MacKenzie, renowned for his groundbreaking designs of iconic courses such as Augusta National Golf Club, Cypress Point Club, and Royal Melbourne Golf Club, brought his visionary expertise to Crystal Downs.
MacKenzie and Maxwell worked collaboratively to create a golf course that embraced the natural contours of the land, integrating the rugged beauty of the Northern Michigan landscape into the layout. The result was a masterpiece that seamlessly blended strategic challenges with the inherent beauty of the surroundings. The undulating fairways, artful bunkering, and carefully placed greens showcased MacKenzie's signature style, emphasizing the strategic nuances of the game.
The founding members of Crystal Downs Country Club, led by visionary individuals like Frances Devereux, recognized the uniqueness of the course and its potential to become a golfing sanctuary like no other. They nurtured the club's growth and cultivated a strong sense of community among its members.
Over the years, Crystal Downs has garnered a reputation as one of the finest golf courses in the world. It has been consistently ranked among the top courses in various prestigious golf publications. The club's commitment to preserving the original design philosophy of MacKenzie and Maxwell has earned it a place of honor in the golfing community, attracting enthusiasts and professionals alike to experience the challenge and beauty of its layout.
Crystal Downs Country Club stands as a testament to the enduring legacy of its founders, embodying their vision of a harmonious marriage between golf and nature. As golfers step onto its hallowed grounds, they continue to pay homage to the history and architectural brilliance that have made Crystal Downs a revered destination for golf aficionados across the globe.
Famous Golf Tournament held at Crystal Downs Country Club
One of the most famous golf tournaments held at Crystal Downs Country Club is the Western Amateur Championship. The Western Amateur is a prestigious amateur golf tournament that has a rich history dating back to 1899. It is considered one of the most prestigious amateur golf events in the world and has served as a showcase for many future professional golf stars.
Crystal Downs has hosted the Western Amateur Championship multiple times throughout its history, with the course's challenging layout and scenic beauty providing an ideal backdrop for the tournament. The tournament attracts top amateur golfers from around the globe, who compete over several days in a grueling test of skill and strategy.
The Western Amateur Championship not only highlights the exceptional design of Crystal Downs but also pays tribute to the club's commitment to upholding the traditions of the game and promoting the talents of emerging golfers. The tournament's winners and participants often go on to achieve success in the professional ranks, solidifying Crystal Downs' reputation as a venue that nurtures and showcases golfing excellence.
Crystal Downs Country Club Membership Costs and Dues

The estimated initiation fee for a Crystal Downs Country Club membership is $250,000. The rumored monthly dues are $2,500. However, the club does not publicly disclose its membership costs, so these figures are just estimates.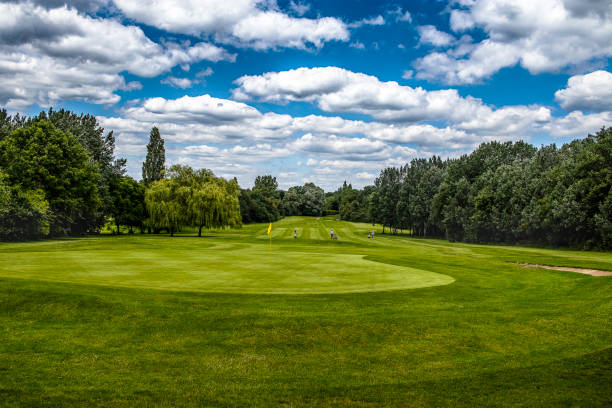 Here is a breakdown of the estimated costs:
Initiation fee: $250,000
Annual dues: $30,000
Monthly dues: $2,500
Food and beverage minimum: $10,000
Golf cart rental: $25/round
Green fees: $230/round (weekdays during peak season)
These costs are comparable to other top-tier private golf clubs in the United States.
It is important to note that Crystal Downs is a very exclusive club. There is a long waiting list for membership, and the club only accepts a limited number of new members each year. In order to be considered for membership, you must be proposed by a current member and be well-known and supported by a number of other members.
Here are some additional things to keep in mind about the cost of membership at Crystal Downs Country Club:
The initiation fee is not refundable.
The annual dues are subject to increase.
The food and beverage minimum is based on the number of members in your household.
The golf cart rental fee is waived if you are a member of the golf club.
The green fees are discounted for members.
Overall, the cost of membership at Crystal Downs Country Club is very high. However, the club offers a world-class golf course, a luxurious clubhouse, and a variety of other amenities. If you are a serious golfer and can afford the membership fees, then Crystal Downs Country Club is a great option.
Crystal Downs Country Club Amenities
Crystal Downs Country Club is known for offering a range of amenities to its members.
Here are some typical amenities that private country clubs like Crystal Downs might provide:
Golf Course: Crystal Downs is renowned for its exceptional golf course, designed by Alister MacKenzie and Perry Maxwell. Members can enjoy challenging rounds of golf in a stunning natural setting.

Practice Facilities: Many country clubs offer practice facilities, such as driving ranges, putting greens, and short game areas, to help golfers hone their skills.

Clubhouse: The clubhouse serves as the heart of the club, providing dining options, social spaces, and often breathtaking views of the surrounding landscape.

Dining: Members may have access to fine dining and casual dining options within the clubhouse, offering a variety of culinary experiences.

Social Events: Country clubs often host a range of social events, such as themed dinners, holiday parties, and entertainment nights, providing opportunities for members to connect and socialize.

Tennis Facilities: Some clubs include tennis courts and offer tennis programs for both recreational and competitive players.

Swimming Pool: A swimming pool and related facilities can offer members a refreshing way to relax and stay active during warmer months.

Fitness Facilities: Fitness centers or exercise rooms may be available to help members maintain their health and wellness.

Family Activities: Family-oriented clubs might offer activities and facilities suitable for members of all ages, including children's programs and family-friendly events.

Private Events: Members may have the option to host private events such as weddings, receptions, and corporate gatherings at the club.

Pro Shop: A pro shop may offer golf and tennis equipment, apparel, and accessories for purchase.

Locker Rooms: Well-appointed locker rooms provide members with changing areas, storage, and additional amenities.
Crystal Downs Country Club Event Information and Dining Options
The general idea of what they might offer is based on the typical offerings of country clubs:
Event Information: Private country clubs often host a variety of events to engage their members and create a sense of community. These events can include:
Golf Tournaments: The club may host member-only golf tournaments, leagues, and other competitive events.

Social Gatherings: Regular social events like themed dinners, wine tastings, holiday celebrations, and cocktail parties can provide members with opportunities to connect and have fun.

Entertainment Nights: Clubs might organize entertainment evenings featuring live music, performances, or guest speakers.

Family Activities: Family-friendly events such as picnics, movie nights, and youth-oriented activities can bring families together.

Special Occasions: Private events such as weddings, birthdays, and anniversaries may be hosted at the club.

Fitness and Wellness Events: Health and wellness workshops, fitness classes, and outdoor activities might also be on offer.
Dining Options: Private country clubs often provide a range of dining options to cater to different preferences:
Fine Dining: A formal dining room offering gourmet cuisine for special occasions and upscale dining experiences.

Casual Dining: More relaxed dining options for everyday meals, often with a diverse menu.

Clubhouse Bar: A bar or lounge area for members to enjoy drinks and socialize.

Outdoor Dining: Patios, terraces, or outdoor spaces where members can dine while enjoying scenic views.

Private Dining Rooms: Smaller, private rooms that members can reserve for intimate gatherings or business meetings.

Specialty Menus: Some clubs may offer themed nights, tasting menus, or chef's specials.
Crystal Downs Country Club Dress Code and Guest Policy
Here's a general idea of what you might expect:
Dress Code: Private clubs often enforce dress codes to ensure a certain level of formality and respect for the club's environment. Dress codes can vary depending on the area of the club (e.g., golf course, clubhouse, dining areas) and the time of day (e.g., daytime vs. evening). Typical dress code guidelines might include:
Golf Course: Collared shirts, proper golf attire (e.g., slacks or tailored shorts, golf shoes with soft spikes), and adherence to other golf-specific guidelines.

Clubhouse: Neat and tidy attire, often including business casual or resort wear. This might exclude items like athletic wear, swimwear, torn jeans, and excessively casual clothing.

Dining Areas: Similar to clubhouse attire, but possibly more formal for fine dining areas. Some clubs may require jackets and ties for men in formal dining settings.
Guest Policy: Private clubs often have guest policies in place to manage the access and behavior of non-members. Some common points to consider:
Guest Accompaniment: Generally, members are expected to accompany their guests while at the club.

Number of Guests: There might be limits on the number of guests a member can bring at a time.

Frequency: Some clubs may have restrictions on how often a particular guest can visit.

Registration: Members may need to register their guests in advance or upon arrival.

Fees: Some clubs might charge guest fees for using certain facilities or attending events.
Crystal Downs Country Club stands as a timeless testament to the harmonious blend of nature's beauty and the pursuit of refined leisure. With its iconic golf course designed by architectural maestro Alister MacKenzie and its rich history dating back to 1927, the club has evolved into a revered destination for those seeking an unparalleled golfing experience. Its commitment to preserving the integrity of its original design, coupled with a range of amenities and events that foster camaraderie and elegance, solidifies Crystal Downs as more than a mere club—it is a sanctuary where members create lasting memories, forge meaningful connections, and celebrate the artistry of the game amidst the captivating landscapes of Frankfort, Michigan.
Disclaimer: CountryClubMag.com is an independent resource and is not associated with any of the clubs on this website. Club initiation and membership cost information are estimates only and should not be relied upon for making club membership decisions.