Disclaimer: CountryClubMag.com is an independent resource and is not associated with any of the clubs on this website. Club initiation and membership cost information are estimates only and should not be relied upon for making club membership decisions.

Nestled in the heart of Spotsylvania Courthouse, Virginia, Fawn Lake Country Club is a hidden gem that epitomizes the charm of this picturesque region. This exclusive and idyllic country club offers a tranquil escape from the hustle and bustle of everyday life, inviting residents and guests to immerse themselves in a world of natural beauty, luxury amenities, and unparalleled recreational opportunities.
With its pristine lake, lush golf course, and a host of social and recreational offerings, Fawn Lake Country Club is a haven for those seeking a sophisticated and serene lifestyle in the Spotsylvania Courthouse. Welcome to a community where leisure, elegance, and Southern hospitality converge to create an exceptional living experience.
Fawn Lake Country Club History and Founding
Fawn Lake Country Club, located in Spotsylvania Courthouse, Virginia, has a rich history dating back to its founding in 1990. The club was envisioned and brought to life by a group of passionate individuals who aimed to create an exceptional community centered around golf and recreational amenities.
The architect responsible for designing the beautiful golf course at Fawn Lake Country Club is the renowned Arnold Palmer. Arnold Palmer, a legendary figure in the world of golf, lent his expertise to craft a challenging yet picturesque course that would appeal to golf enthusiasts of all skill levels. His design emphasized the natural beauty of the Virginia landscape, incorporating rolling hills, dense woodlands, and the centerpiece of the community, Fawn Lake itself, into the course's layout.
Since its inception, Fawn Lake Country Club has continued to evolve and expand, offering not only a championship golf course but also a wide range of amenities, including a marina, tennis courts, a swimming pool, and a clubhouse with dining and event facilities. This development has transformed Fawn Lake into a vibrant and sought-after community where residents can enjoy a luxurious and active lifestyle while surrounded by the serene beauty of the Virginia countryside. The club's rich history, combined with its stunning architecture and Arnold Palmer's golf course design, make it a standout destination for both residents and visitors alike.
Famous Golf Tournament held at Fawn Lake Country Club
There are no famous golf tournaments held at Fawn Lake Country Club in Spotsylvania Courthouse, VA. It is a private, 18-hole Arnold Palmer Signature golf course that hosts a variety of tournaments for its members and guests throughout the season, but it has not hosted any major professional or amateur events.
The club has hosted tournaments for the Virginia State Golf Association (VSGA) and the Middle Atlantic PGA (MAPGA), as well as the Fredericksburg Amateur and the Peggy Kirk Bell Girls Junior Tour. These are all regional events, and they do not attract the same level of attention as the major professional and amateur tournaments.
Fawn Lake Country Club is a beautiful and challenging golf course, but it is not well-known outside of the Spotsylvania Courthouse area. It is likely that this is the reason why it has not hosted any famous golf tournaments.
Fawn Lake Country Club Membership Costs and Dues
Here are the estimated and rumored membership costs and dues for Fawn Lake Country Club in Spotsylvania Courthouse, VA: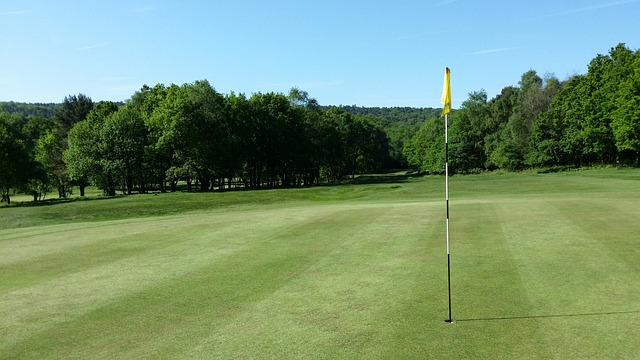 Initiation Fee: $10,000
Monthly Dues: $500
Annual Food and Beverage Minimum: $2,000
It is important to note that these are just estimates and rumors, and actual costs and dues may vary depending on the type of membership you choose and other factors.
Here are some additional details about the different types of memberships available at Fawn Lake Country Club:
Full Golf Membership: This membership includes unlimited golf, use of the tennis courts, and access to all of the club's other amenities.
Social Membership: This membership includes access to all of the club's amenities except for golf.
Junior Executive Membership: This membership is available to individuals under the age of 46 who are interested in upgrading to a full golf membership in the future. It includes a reduced initiation fee and monthly dues, but members are limited to a certain number of rounds of golf per year.
Fawn Lake Country Club Amenities
Fawn Lake Country Club offers a wide range of amenities to cater to the recreational, social, and lifestyle needs of its residents and members. here are some of the amenities typically associated with Fawn Lake Country Club:
Championship Golf Course: Fawn Lake is known for its stunning 18-hole golf course designed by the legendary Arnold Palmer. It offers a challenging and scenic golfing experience for players of all skill levels.
Clubhouse: The clubhouse serves as the hub of social activity and often includes dining facilities, event spaces, and areas for members to gather and relax.
Swimming Pool: Many country clubs have outdoor swimming pools for members to enjoy during the summer months.
Tennis Courts: Tennis enthusiasts can make use of well-maintained tennis courts for both casual play and organized tournaments.
Fitness Center: Some country clubs offer fitness facilities with state-of-the-art equipment for members looking to stay active and healthy.
Marina: If the club is situated near a lake or waterway, it may have a marina for members who enjoy boating or water sports.
Dining Facilities: Fine dining or casual dining options are often available within the clubhouse, providing members with a variety of culinary experiences.
Spa and Wellness: Some clubs offer spa and wellness services, including massage therapy and relaxation treatments.
Nature and Walking Trails: To appreciate the natural beauty of the surroundings, clubs often maintain walking and nature trails.
Social Events: Country clubs typically host a variety of social events and activities throughout the year, including holiday parties, themed dinners, and special member gatherings.
Children's Activities: Family-friendly clubs may offer children's programs, summer camps, and recreational activities for younger members.
Gated Community: Fawn Lake may also be a gated community, providing security and privacy to its residents and members.
Fawn Lake Country Club Event Information and Dining Options
Fawn Lake Country Club, like many private country clubs, offers a variety of events and occasions for its members to celebrate throughout the year. While the specific events can vary depending on the club's calendar and the preferences of its membership, here are some common types of events that members at Fawn Lake Country Club may celebrate:
Holidays: Many country clubs host special events and celebrations for major holidays such as New Year's Eve, Valentine's Day, Easter, Independence Day, Thanksgiving, and Christmas. These events often include themed dinners, parties, and family-friendly activities.
Golf Tournaments: Fawn Lake Country Club frequently organizes golf tournaments and competitions, including club championships, member-guest tournaments, and charity golf outings.
Themed Parties: Clubs often host themed parties throughout the year, such as costume parties, masquerade balls, and tropical luau nights.
Cultural and Educational Events: Members may have the opportunity to attend cultural events like wine tastings, art exhibits, guest speaker presentations, and cooking classes.
Concerts and Live Entertainment: Some country clubs arrange live music performances, concerts, and entertainment evenings for members and their guests.
Family and Kid-Friendly Events: Clubs often organize events for families, including children's parties, Easter egg hunts, and summer picnics.
Sports Events: Members can celebrate major sports events such as the Super Bowl, the Masters Tournament, and other significant sporting occasions with watch parties and themed events.
Charity Galas: Fawn Lake Country Club may host charity galas and fundraising events to support local or national causes.
Anniversary and Milestone Celebrations: Members may celebrate their personal milestones, such as weddings, anniversaries, birthdays, and retirement parties, with the club's catering and event services.
Outdoor Activities: Events like fishing tournaments, boating regattas, and nature hikes can be organized for members who enjoy outdoor activities.
Themed Dinners: The club may offer specialty dining nights with themed menus, such as seafood nights, Italian feasts, or wine dinners.
Member Mixers: These events are designed to encourage socializing among members, fostering a sense of community within the club.
The dining options at Fawn Lake Country Club can vary, but private country clubs typically offer a range of dining experiences to cater to their members' preferences.
Here are some common dining options you might find at Fawn Lake Country Club:
Fine Dining: Many country clubs feature an upscale dining room where members can enjoy gourmet cuisine in an elegant atmosphere. Fine dining options often include a carefully curated menu with a focus on high-quality ingredients and impeccable service. This is typically the choice for special occasions.
Casual Dining: In addition to fine dining, country clubs often offer more relaxed and casual dining options. This can include a bar and grill or a casual restaurant where members can enjoy a more laid-back meal with family and friends.
Outdoor Dining: If the club has scenic views or outdoor spaces, they may provide outdoor dining options where members can dine al fresco while enjoying the beautiful surroundings.
Private Events: Fawn Lake Country Club may have private event spaces available for members who want to host special occasions, such as weddings, parties, or corporate events. These spaces often come with catering services.
Specialty Menus: Some country clubs host themed dining nights or specialty menus. For example, they might have seafood nights, steak nights, Italian-themed dinners, or wine-pairing events.
Clubhouse Snacks: The clubhouse may offer snacks and light fare for members who want a quick bite or refreshments after a round of golf or other activities.
Member Events: Dining options are often integrated into club events and celebrations. For instance, holiday parties and social gatherings may include special menus and dining experiences.
Catering Services: Fawn Lake Country Club may offer catering services for off-site events and private parties, allowing members to enjoy the club's cuisine at their own gatherings.
Children's Menus: Family-friendly clubs often provide children's menus with kid-friendly options to cater to younger members.
Fawn Lake Country Club Dress Code and Guest Policy
Dress codes and guest policies at country clubs like Fawn Lake Country Club are typically in place to maintain a certain level of decorum and to ensure a pleasant and respectful environment for all members and guests.
Here's a general idea of what you might expect regarding the dress code and guest policy at a private country club like Fawn Lake:
Dress Code:
Golf Attire: On the golf course, there is often a specific dress code in place. This typically includes collared shirts, slacks or Bermuda shorts, and golf shoes with soft spikes. T-shirts, denim, and athletic wear are usually discouraged.
Casual Dining: In casual dining areas, members and guests may be required to adhere to a smart-casual dress code. This often means no ripped or torn clothing, swimwear, or overly casual attire.
Fine Dining: For fine dining or formal events, the dress code is typically more formal. Members and guests are usually expected to wear business-casual or formal attire, which may include collared shirts, slacks, dresses, and closed-toe shoes. Ties and jackets may be required for gentlemen on certain occasions.
Swimwear: Swimwear is typically reserved for designated areas like the pool or beach, and it may not be appropriate in dining areas or other public spaces.
Footwear: Appropriate footwear, such as shoes or sandals, is generally required in indoor areas. Golf spikes or other athletic footwear may be restricted in certain areas of the clubhouse.
Guest Policy:
Member Sponsorship: Guests are often required to be sponsored by a club member. This means that a member must accompany and introduce their guest to the club.
Limitations on Guest Visits: Country clubs typically have limitations on how often a guest can visit the club. Some clubs may restrict the number of times a guest can visit in a month or year.
Guest Fees: There may be guest fees associated with bringing non-member guests to the club. These fees can vary depending on the club's policies.
Guest Behavior: Guests are generally expected to adhere to the club's rules and etiquette guidelines. Misbehavior or violations of club policies can reflect negatively on the sponsoring member.
Advance Notice: Members may be required to notify the club in advance when bringing guests, especially for events or dining reservations.
Fawn Lake Country Club stands as a distinguished and inviting community in the heart of Spotsylvania Courthouse, Virginia. With its picturesque golf course designed by Arnold Palmer, a variety of recreational amenities, and a commitment to creating memorable social experiences, Fawn Lake Country Club offers a rich and rewarding lifestyle for its members and residents.
Whether you're drawn to the allure of championship golf, elegant dining, or a close-knit community spirit, Fawn Lake Country Club embodies the essence of gracious living in a serene and natural setting. It continues to be a cherished destination where luxury, leisure, and Southern hospitality unite, promising an exceptional quality of life for all who call it home.
Disclaimer: CountryClubMag.com is an independent resource and is not associated with any of the clubs on this website. Club initiation and membership cost information are estimates only and should not be relied upon for making club membership decisions.