Disclaimer: CountryClubMag.com is an independent resource and is not associated with any of the clubs on this website. Club initiation and membership cost information are estimates only and should not be relied upon for making club membership decisions.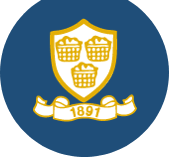 Welcome to the Milton Hoosic Club, a hidden gem nestled in the heart of Canton, Massachusetts. Founded with a rich history dating back to 1891, our club offers a sanctuary of recreation and camaraderie for members and their families. Surrounded by the picturesque beauty of nature, the Milton Hoosic Club provides a diverse array of activities, state-of-the-art facilities, and a warm and welcoming community that fosters lifelong friendships.
Whether you're an avid golfer seeking our immaculate greens, a tennis enthusiast looking to perfect your game, or simply seeking a tranquil escape from the hustle and bustle of everyday life, we invite you to experience the timeless elegance and unparalleled hospitality that defines the essence of the Milton Hoosic Club.
Milton Hoosic Club History and Founding
The Milton Hoosic Club has a storied history that traces its roots back to 1891. Originally established as a private social and recreational club, it was founded by a group of forward-thinking individuals who shared a passion for sports, camaraderie, and the natural beauty of the Canton, Massachusetts area.
The club's name, "Hoosic," is said to be derived from the Hoosic River, a waterway located in western Massachusetts. It symbolizes the connection between the club's serene surroundings and its strong ties to the local community.
Throughout the years, the Milton Hoosic Club has evolved and expanded, constantly striving to meet the changing needs and interests of its members. What began as a gathering place for golf enthusiasts soon grew to include other amenities, such as tennis courts, swimming pools, dining facilities, and social events. The architect of the Milton-Hoosic Club is Willie Park, Jr. He was a Scottish golf course architect who designed over 150 courses around the world. He was also an accomplished golfer, having won two British Open championships.
Generations of families have enjoyed the warmth and hospitality of the Milton Hoosic Club, making it a cherished institution in the region. Its tradition of promoting a sense of community, providing recreational opportunities, and fostering lifelong friendships remains as strong as ever.
As the club continues to thrive, it remains dedicated to preserving its rich heritage while embracing modern amenities and services. With its commitment to excellence and a vibrant community spirit, the Milton Hoosic Club looks forward to welcoming new generations of members and creating memories that will endure for years to come.
Famous Golf Tournament held at Milton Hoosic Club
The Milton Hoosic Club is proud to host one of the region's most prestigious and eagerly anticipated golf tournaments, the "Hoosic Open." Dating back several decades, this annual tournament has become a highlight of the club's calendar and attracts participants from near and far.
The Hoosic Open is known for its rich tradition of competitive golf, sportsmanship, and camaraderie among players and spectators alike. With its challenging yet picturesque 18-hole course, the tournament provides a test of skill and strategy for golfers of all levels.
Throughout the years, the Hoosic Open has seen participation from local golfing legends, rising stars, and seasoned veterans, all vying for the coveted championship title. Spectators line the fairways to watch the action unfold and support their favorite players, adding to the event's electric atmosphere.
Aside from the competitive aspect, the Hoosic Open also serves as a platform for charitable initiatives. The club takes pride in giving back to the community, and the tournament often raises funds for local causes and organizations, reinforcing its commitment to making a positive impact beyond the fairways.
As the Hoosic Open continues to grow in popularity, it solidifies the Milton Hoosic Club's reputation as a premier golfing destination in Canton, Massachusetts. Year after year, this storied tournament remains a testament to the club's passion for the sport and its dedication to fostering a sense of togetherness among golfers and enthusiasts from all walks of life.
Milton Hoosic Club Membership Costs and Dues

The Milton-Hoosic Club does not publicly disclose its membership costs and dues. However, there are some estimates and rumors that have been circulating online.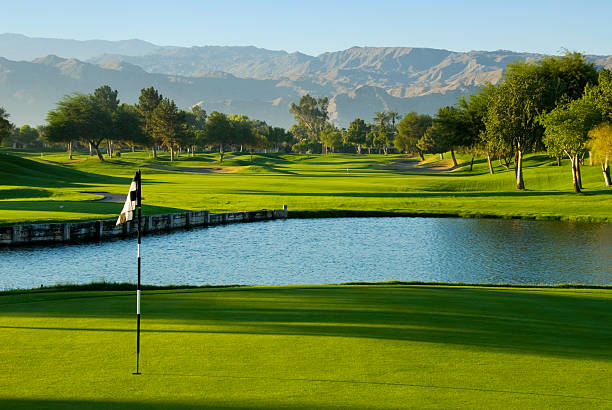 According to one estimate, the initiation fee for a Family Golf Membership is around $25,000. The annual dues for a Family Golf Membership are estimated to be around $10,000.
Another estimate puts the initiation fee for a Family Social Membership at around $15,000. The annual dues for a Family Social Membership are estimated to be around $5,000.
Here are some additional factors that may affect the cost of membership at the Milton-Hoosic Club:
The number of people in your family who will be joining the club.
The type of membership you choose (golf, social, etc.).
Whether you are a new member or a transfer member.
Your age and gender.
Milton Hoosic Club Amenities
Here are some typical amenities that private country clubs like Milton Hoosic Club often provide:
Golf Course: A meticulously maintained 18-hole golf course with challenging fairways, bunkers, and greens. The club may also have a driving range, putting greens, and professional golf instruction available.

Tennis Courts: Well-maintained tennis courts for members to enjoy the sport. Some clubs may offer tennis lessons and organized leagues for players of all skill levels.

Swimming Facilities: Swimming pools, which may include lap pools for fitness swimmers and recreational pools for families and children.

Dining and Social Events: On-site restaurants, lounges, or banquet facilities where members can enjoy delicious meals, socialize, and attend various club events.

Fitness and Wellness: Fitness facilities, gyms, or wellness centers equipped with modern exercise equipment, group fitness classes, and possibly personal training options.

Junior Programs: Country clubs often have programs and activities tailored for young members, including junior golf and tennis programs, swim lessons, and summer camps.

Clubhouse: A central hub for members to relax, meet friends, and enjoy the club's amenities. The clubhouse may feature locker rooms, pro shops, and other member services.

Social and Networking Opportunities: Exclusive member events, parties, and gatherings that foster a sense of community and camaraderie.

Private Event Spaces: Facilities for hosting private events, such as weddings, parties, and corporate functions.

Other Recreational Activities: Some clubs may offer additional amenities like paddle tennis courts, croquet lawns, fitness classes, or spa services.
Milton Hoosic Club Event Information and Dining Options
Here are some common types of events that private clubs like Milton Hoosic Club often host:
Golf Tournaments: Regular golf tournaments, including club championships, member-guest events, charity fundraisers, and themed golf outings.

Tennis Tournaments: Tennis enthusiasts can participate in tournaments, round-robin matches, and social doubles events.

Social Mixers: Regular social gatherings that encourage members to mingle and make new friends in a relaxed setting.

Holiday Celebrations: Special events for major holidays like Christmas, New Year's Eve, Thanksgiving, and others.

Seasonal Parties: Themed parties for various seasons, such as summer BBQs, spring flings, and fall festivals.

Family Events: Kid-friendly activities like family picnics, children's parties, and movie nights.

Cultural Events: Occasions that celebrate different cultures, such as international food festivals or cultural performances.

Live Entertainment: Concerts, live music, comedy shows, and other performances.

Charity Events: Fundraising events to support local causes or charities, including golf or tennis charity tournaments.

Ladies and Men's Days: Special events organized separately for female and male members, fostering camaraderie within each group.

Educational Workshops: Workshops on various topics, such as cooking classes, wine-tasting events, or fitness seminars.

Club Championships: Club-wide competitions to determine the best players in golf, tennis, or other sports.
These events not only provide entertainment and recreation but also promote a sense of community and camaraderie among the club's members.
Here are some common dining options you might find at the Milton Hoosic Club:
Main Dining Room: The main dining room often serves as the club's formal dining area, offering a refined ambiance for elegant meals and special occasions.

Casual Dining: Clubs often have a more relaxed dining area or grill room, perfect for members seeking a more laid-back atmosphere.

Outdoor Dining: Many private clubs have scenic outdoor patios or terraces where members can enjoy their meals while taking in beautiful views of the surrounding landscape.

Bar and Lounge: The club's bar and lounge area provide a social space where members can relax, enjoy drinks, and catch up with friends.

Snack Bar or Poolside Café: If the club has swimming facilities, a snack bar or poolside café might offer light fare, sandwiches, and refreshments for members to enjoy while lounging by the pool.

Private Event Spaces: The club may have private banquet rooms or event spaces available for members to host special events, private parties, or business gatherings.

Theme Nights and Special Menus: From themed dinners to chef's tasting menus, clubs often feature special dining events to offer variety and unique culinary experiences to their members.

Catering Services: Some clubs provide catering services for members' private events and functions held outside the club's dining facilities.
Please keep in mind that dining options can vary depending on the club's size, facilities, and management decisions.
Milton Hoosic Club Dress Code and Guest Policy
Here's a general overview of what you might expect regarding dress code and guest policy at a private club:
Dress Code: Private clubs often enforce a dress code to ensure a certain level of formality and respect for the club's atmosphere. Dress codes typically vary depending on the specific area within the club and the time of day. For example:
In the clubhouse and dining areas, business casual or formal attire may be required. This might include collared shirts, slacks, dresses, skirts, and appropriate footwear.

On the golf course, proper golf attire is usually mandatory. This typically includes collared shirts, golf trousers or shorts, and golf shoes with soft spikes.
Guest Policy: Most private clubs have guest policies that outline the rules and limitations regarding bringing guests to the club. These policies may include:
The number of times a member can bring the same guest within a certain period.

Rules about guest access to specific amenities, such as golf courses or dining facilities.

A requirement for the member to accompany their guests during their visit.
Additionally, some clubs may have restrictions on the number of guests allowed at any one time and may charge guest fees for certain amenities.
Since these policies can vary, it's essential to review the specific rules and guidelines set forth by the Milton Hoosic Club to ensure compliance and an enjoyable experience for both members and their guests.
Milton Hoosic Club stands as a testament to timeless elegance, fostering a warm and welcoming community in the heart of Canton, Massachusetts. With a rich history and a commitment to excellence, this hidden gem offers a sanctuary for recreation, sportsmanship, and camaraderie. From its meticulously maintained golf course to its array of amenities and vibrant social events, the club provides a haven for members and their families to create lasting memories.
Embracing tradition while adapting to modern times, the Milton Hoosic Club continues to be a cherished destination where friendship and enjoyment thrive. Whether indulging in a round of golf, engaging in tennis matches, or savoring delectable dining experiences, the club offers an exceptional experience that endures for generations to come.
Disclaimer: CountryClubMag.com is an independent resource and is not associated with any of the clubs on this website. Club initiation and membership cost information are estimates only and should not be relied upon for making club membership decisions.