Disclaimer: CountryClubMag.com is an independent resource and is not associated with any of the clubs on this website. Club initiation and membership cost information are estimates only and should not be relied upon for making club membership decisions.
Welcome to NorthStone Country Club, an exquisite oasis nestled in the heart of Huntersville, North Carolina. With its lush green fairways, pristine lakes, and luxurious amenities, NorthStone Country Club is more than just a golf course – it's a lifestyle.
Whether you're a golf enthusiast seeking a challenging round, a socialite looking for a vibrant community, or a family in search of recreational fun, NorthStone Country Club offers an unparalleled experience that combines natural beauty, Southern charm, and modern elegance. Join us as we explore all that this premier country club has to offer, from championship golf to fine dining, making it the perfect place to call home for residents and a coveted destination for visitors alike.
NorthStone Country Club History and Founding
NorthStone Country Club has a rich history dating back to its founding in 1997. It was conceived as a premier golf and country club community in Huntersville, North Carolina, designed to provide residents and members with an exceptional lifestyle centered around golf, social activities, and upscale amenities.
The golf course at NorthStone Country Club was crafted by none other than the renowned golf course architect P.B. Dye. P.B. Dye, the son of the legendary golf course designer Pete Dye, is celebrated for his unique course designs that often incorporate challenging and visually stunning features. His work at NorthStone is no exception.
The course at NorthStone Country Club reflects the Dye family's legacy of creating distinctive and memorable golf experiences. P.B. Dye's design incorporates rolling terrain, strategically placed bunkers, and beautiful water features, offering both a challenging game for golf enthusiasts and breathtaking views of the North Carolina landscape.
Over the years, NorthStone Country Club has become a cherished destination for residents and visitors alike, providing not only exceptional golf but also a welcoming community and a host of amenities that cater to a diverse range of interests. Today, the club continues to thrive and evolve, ensuring that it remains a premier destination for those seeking a luxurious and active lifestyle in Huntersville.
Famous Golf Tournament held at NorthStone Country Club
NorthStone Country Club in Huntersville, North Carolina has hosted a number of prestigious golf tournaments over the years, including:
Carolina Amateur: The Carolina Amateur is one of the most prestigious amateur golf tournaments in the United States. It has been held at NorthStone Country Club on several occasions, most recently in 2022.
e-Golf Tour: The e-Golf Tour is a professional golf tour that features some of the best players in the world. NorthStone Country Club hosted an e-Golf Tour event in 2021.
US Open Qualifier: NorthStone Country Club has also hosted US Open qualifiers on several occasions. The most recent US Open qualifier at NorthStone Country Club was held in 2023.
While NorthStone Country Club has not hosted any major championships, it is a highly respected golf course that is consistently ranked among the best in the Charlotte and Lake Norman area. The club's challenging layout and stunning scenery make it a popular destination for golfers of all skill levels.
In addition to the tournaments listed above, NorthStone Country Club also hosts a variety of other golf events throughout the year, including charity tournaments, member-guest tournaments, and corporate events. The club's experienced staff is available to help plan and execute any type of golf event, making NorthStone Country Club the perfect place to host your next golfing gathering.
NorthStone Country Club Membership Costs and Dues
NorthStone Country Club in Huntersville, NC is a private club with no initiation fees or minimum spending requirements. However, there are annual dues. The estimated and rumored membership costs and dues for NorthStone Country Club are as follows: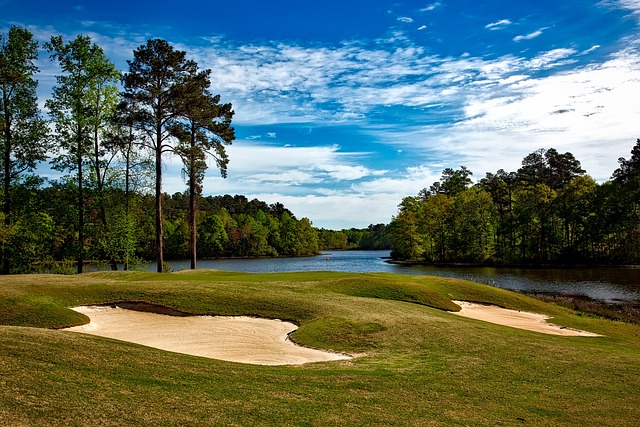 Initiation Fee: $10,000-$20,000
Monthly Dues: $500-$1,000
Annual Dues: $6,000-$12,000
It is important to note that these are just estimates and rumors. The actual membership costs and dues may vary depending on the type of membership you choose and other factors.
Here are some of the factors that may affect your membership costs and dues:
Type of membership: NorthStone Country Club offers a variety of membership types, including individual, family, and corporate memberships. The type of membership you choose will affect your annual dues.
Age: NorthStone Country Club offers senior discounts on membership dues.
Residency: NorthStone Country Club offers discounts on membership dues to residents of the NorthStone neighborhood.
NorthStone Country Club Amenities
NorthStone Country Club in Huntersville, North Carolina, offered a range of amenities to its members.
Here are some of the amenities that were typically offered at NorthStone Country Club:
Championship Golf Course: NorthStone features an 18-hole championship golf course designed by P.B. Dye. The course is known for its scenic beauty and challenging layout, with water hazards, bunkers, and rolling fairways.
Golf Practice Facilities: The club often provides members with access to practice facilities, including a driving range, putting greens, and chipping areas, allowing golfers to refine their skills.
Clubhouse: A clubhouse serves as a hub for social activities, dining, and events. Members can enjoy fine dining, casual fare, and a welcoming atmosphere for gatherings.
Tennis Courts: NorthStone typically offers tennis enthusiasts access to well-maintained tennis courts. Tennis programs and lessons may also be available.
Swimming Pool: A swimming pool provides a refreshing way for members and their families to relax during the warm months. It's often accompanied by poolside dining and lounging areas.
Fitness Center: Some country clubs provide fitness facilities with state-of-the-art equipment for members who want to maintain an active and healthy lifestyle.
Social Events: Clubs like NorthStone often organize a variety of social events, such as holiday parties, themed dinners, and special gatherings, to foster a sense of community among members.
Kids' Activities: Many country clubs offer programs and activities designed specifically for children, including summer camps, youth sports, and family-oriented events.
Private Event Spaces: The club may have private event spaces available for members to host weddings, meetings, and other special occasions.
Pro Shop: Golfers can typically find a pro shop on-site, offering a range of golf equipment, apparel, and accessories.
Wellness and Spa Services: Some country clubs provide wellness and spa services, including massages, facials, and relaxation treatments.
NorthStone Country Club Event Information and Dining Options
NorthStone Country Club in Huntersville, North Carolina, typically offers a variety of events and occasions that members can celebrate. While specific events and their availability can change over time, here are some common types of celebrations and events that you might expect to find at NorthStone Country Club:
Golf Tournaments: NorthStone often hosts golf tournaments for members and guests. These can range from casual member events to competitive tournaments and charity fundraisers.
Holiday Parties: The club may host special holiday-themed events and parties for major holidays such as Christmas, New Year's Eve, Easter, and more.
Themed Dinners: Look out for themed dinner nights where the club's culinary team creates special menus around a particular theme or cuisine.
Anniversary Celebrations: Members can celebrate their own anniversaries or join in on club-wide anniversary celebrations.
Birthday Parties: NorthStone Country Club may offer options for members to host birthday parties in private dining areas or event spaces.
Family Nights: Family-friendly events like movie nights, game nights, and pool parties are often organized to bring members and their families together.
Pool Parties: If there's a swimming pool, the club might host pool parties during the summer months, complete with food, drinks, and entertainment.
Tennis Tournaments: If the club has tennis courts, members may enjoy participating in or watching tennis tournaments and competitions.
Wine Tastings: Wine enthusiasts can celebrate their love for wine through wine-tasting events that may feature a variety of wines and pairings.
Corporate Meetings and Events: The club may offer facilities and services for corporate meetings, seminars, and team-building events.
Weddings and Receptions: NorthStone often serves as a picturesque venue for weddings and receptions, offering a scenic backdrop for couples' special days.
Charity and Fundraising Events: Many country clubs host charity and fundraising events to support local organizations and causes.
Social Mixers: Social events and mixers provide opportunities for members to meet and connect with one another in a relaxed setting.
Golf Clinics and Lessons: Members looking to improve their golf skills can participate in golf clinics and lessons led by golf professionals.
NorthStone Country Club in Huntersville, North Carolina, typically offers various dining options for its members and guests.
Here are some common dining options you might expect to find at NorthStone Country Club:
Clubhouse Dining: The clubhouse often features formal dining rooms where members can enjoy upscale and gourmet meals in an elegant atmosphere. This may include a range of menu options for lunch and dinner.
Casual Dining: In addition to formal dining, NorthStone may provide more casual dining areas where members can enjoy a relaxed meal with friends and family. This often includes a menu with a variety of options, from sandwiches and salads to burgers and casual entrees.
Bar and Lounge: Many country clubs have a bar and lounge area where members can relax with cocktails, wine, or beer. This area may also offer a menu of appetizers and light bites.
Sunday Brunch: Some clubs offer Sunday brunch options, which often include a diverse selection of breakfast and lunch items. Sunday brunch can be a popular and enjoyable tradition for members.
Poolside Dining: If there's a swimming pool, members may have the option to dine poolside. This typically includes a menu of refreshments, snacks, and light meals for those enjoying the pool area.
Special Menus: NorthStone Country Club may offer special menus for holidays, events, and occasions. These menus might feature seasonal dishes or themed culinary experiences.
Private Dining: Private dining rooms or event spaces may be available for members who want to host intimate gatherings, parties, or special events with personalized menus.
Catering Services: The club's culinary team may offer catering services for both on-site and off-site events, such as weddings, corporate meetings, and special occasions.
Wine and Beverage Lists: Many country clubs have extensive wine lists and beverage selections to complement their dining options, allowing members to enjoy fine wines and craft cocktails.
Outdoor Dining: Weather permitting, outdoor dining areas may be available, offering a beautiful setting for members to enjoy meals and socialize while taking in the club's scenic surroundings.
NorthStone Country Club Dress Code and Guest Policy
Dress codes and guest policies at country clubs like NorthStone Country Club are typically in place to maintain a certain level of decorum, uphold the club's standards, and ensure that members and guests have a pleasant experience.
Here's a general overview of what you might expect:
Dress Code:
Golf Course: Country clubs often have specific dress codes for the golf course, which typically require appropriate golf attire. This may include collared shirts, golf shorts or slacks, and golf shoes with soft spikes. Tank tops, denim, and athletic wear are usually not allowed on the course.
Clubhouse: Dress codes in the clubhouse can vary. Some clubs have formal dining rooms where collared shirts, slacks, and closed-toe shoes are required, while others may allow more casual attire in certain areas. It's best to check the specific dress code for each dining area.
Pool Area: If there's a swimming pool, there may be swimwear guidelines. In poolside dining areas, cover-ups and appropriate attire are often required.
Special Events: For special events, the dress code can vary depending on the occasion. Some events may call for formal or semi-formal attire, while others may be more casual. Invitations or event announcements should provide guidance on attire.
Guest Policy:
Accompanying Members: Guests are typically welcome but must be accompanied by a member of the club. The member often assumes responsibility for the conduct of their guests.
Guest Limits: Clubs may have restrictions on the number of times a non-member can be invited as a guest within a specified time frame, or there may be guest limits for certain areas of the club, such as the golf course or dining rooms.
Registration: Guests may need to be registered with the club upon arrival, and some clubs may charge a guest fee for certain privileges or services.
Guest Hours: Be aware of any restrictions on guest hours or access to specific facilities. Some clubs may have designated guest hours for certain amenities.
Reciprocal Clubs: Some country clubs have reciprocal agreements with other clubs, allowing members to bring guests from those clubs without some of the usual restrictions.
NorthStone Country Club in Huntersville, North Carolina, embodies the essence of a premier country club experience. With its picturesque golf course designed by P.B. Dye, an array of upscale amenities, and a calendar filled with social events, NorthStone offers its members a lifestyle of leisure, recreation, and community.
While the specific details of membership, amenities, and policies may change over time, the club's commitment to providing an exceptional and refined environment for its members remains steadfast. Whether you're an avid golfer, a social enthusiast, or seeking a welcoming community, NorthStone Country Club continues to be a sought-after destination for those looking to enjoy the best that country club living has to offer.
Disclaimer: CountryClubMag.com is an independent resource and is not associated with any of the clubs on this website. Club initiation and membership cost information are estimates only and should not be relied upon for making club membership decisions.