Disclaimer: CountryClubMag.com is an independent resource and is not associated with any of the clubs on this website. Club initiation and membership cost information are estimates only and should not be relied upon for making club membership decisions.
About the Seminole Golf Club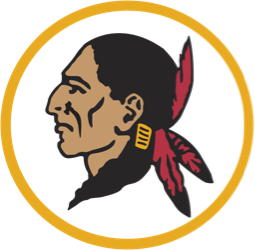 Tucked away in beautiful Juno Beach, Florida, amongst towering palm trees, salty sea spray lifting from the Atlantic Ocean and billowing sand dunes lies the historic Seminole Golf Club. This 18-hole, par 72 masterpiece was designed by legendary golf architect Donald Ross. Dating back to 1929, the iconic course has been consistently ranked not only among the best golf clubs in Florida but among the top 100 courses in the nation and is highly revered for its challenging but rewarding layout.
This prestigious and intricate course has gone through several renovations over the years. Following World War II, it underwent a period of neglect until Dick Wilson was commissioned to restore the course to its former glory; original greens were re-grassed and new bunkers were installed that were meant to mimic the ebb and flow of the Atlantic coastline's mighty waves.
In 2016, Bill Coore and Ben Crenshaw began another round of renovations that further enhanced its layout by rebuilding more than 100 bunkers and restoring sandy expanses between holes.
Most recently, during the infamous pandemic lockdown, Seminole Golf Club was host to the TaylorMade Driving Relief match, a charity skins game featuring Rory McIlroy, Dustin Johnson, Rickie Fowler, and Matthew Wolff. Proceeds from this event supported both the American Nurses Foundation and CDC Foundation. And in May 2021, the 48th Walker Cup was held at this esteemed venue with prior hostings including the Ryder Cup and PGA Championship. The Seminole Golf Club stands today as a beacon of excellence in golf history.
Seminole Golf Club Membership Cost
With an outstanding reputation as the golf club for the corporate elite, Seminole Golf Club offers unparalleled access to world-class golfing, tennis courts, a swimming pool, luxury housing, and other high-end amenities. Throughout history, the club's notable members have included Joseph P. Kennedy, Henry Ford II, Jack Chrysler, and even the Duke of Windsor. President Dwight D. Eisenhower was an honorary member and Gerald Ford was a consistent figure on the greens. In more recent years, NFL quarterback Tom Brady along with Gerry McIlroy, father of pro golfer Rory McIlroy (who's also a known member) were reportedly accepted into membership at this exclusive establishment.
Despite its privileged roster of members, historic and present day, becoming a part of this gated golf community comes with no small commitment—an initiation fee rumored to cost around $100K as well as annual fees estimated to be around $12K are just the beginning of joining this elite club.
Those who make it through the vetting process are able to access the club's network of private events and amenities. This includes a variety of social activities such as bridge and mahjong tournaments, ritzy cocktail parties, and dining at one of the top restaurants and bars in the area.
Those looking to settle right into the community can consider the fabulous collection of luxurious single-family homes ranging from 3,000 to 15,000 square feet in size. These incredible homes are secluded among the peaceful tranquility of the private golf community surrounded by stunning views of swaying palm trees and the gentle sounds of waves crashing onto the Atlantic coastline. These multi-million dollar homes are the perfect way to experience the best of what Seminole Golf Club has to offer and become part of this renowned community.
While the course is not open to the public, members are invited to bring guests and enjoy the myriad of amenities this private club has to offer. However, due to its popularity and exclusivity, membership waitlists can reportedly be quite long, and tee times must also be booked months in advance.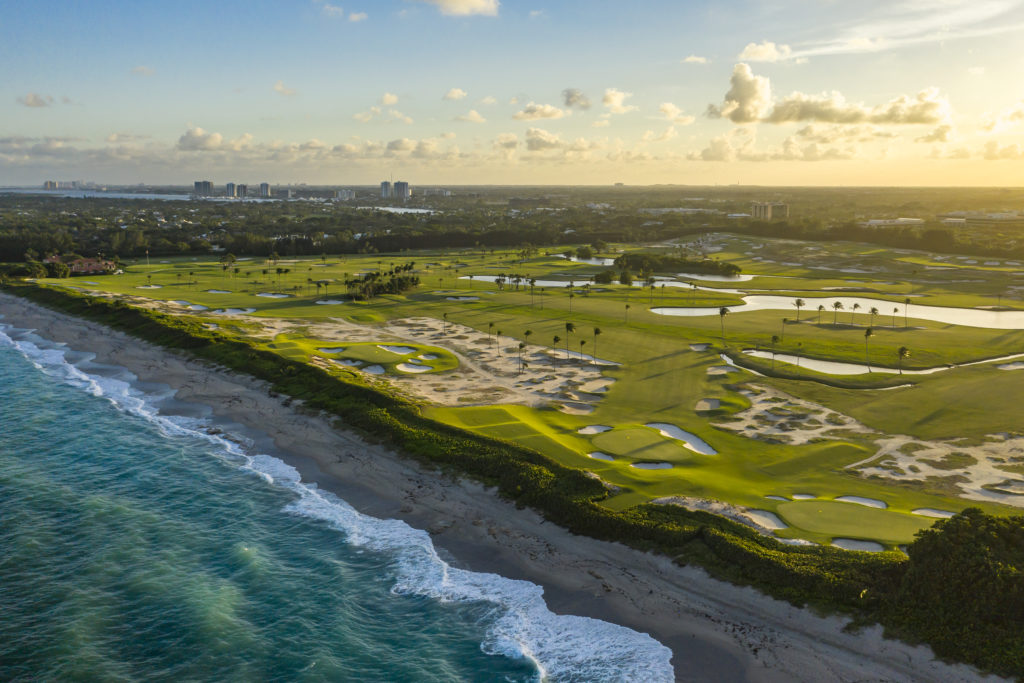 Green fees vary depending on the day of the week and time of year but can be as high as $500 during peak season. Despite these steep costs, it's really a small price to pay for those fortunate enough to have access to such a legendary course.
Seminole Golf Club Course and Amenities
Seminole Golf Club's 6,838-yard layout presents an exceptional golfing experience for members and their guests. With perfectly manicured fairways, clever angles, and interesting dunes, this course is known to test even the most experienced players.
Running along both the high ridge of dunes to the west and along the Atlantic Ocean to the east, many of its 18 holes incorporate flat-bottomed bowls with ponds for necessary drainage while utilizing flashed-face sand traps as an added challenge.
Often referred to as "timeless", the clubhouse is also a unique treasure—built in 1929, it features a pink stucco structure reminiscent of Spanish American architecture, and the famous original California knotty pine lockers are still in use today, creating a unique and coveted atmosphere to the men's and women's locker rooms. And if you need any help navigating around the course, caddie service is available for both members and guests alike—for a fee of approximately $100 a game.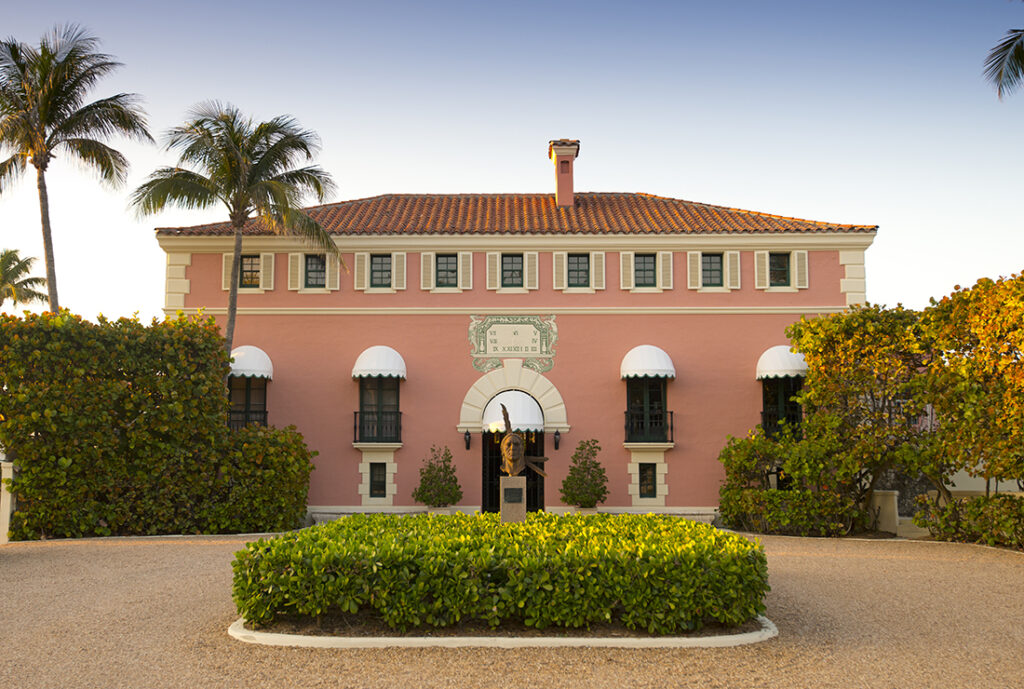 Seminole Golf Club Visitor's Guide
For those planning on visiting the Seminole Golf Club, make sure to plan accordingly. In order to ensure the course remains in pristine condition, visitors must adhere to a strict dress code. That includes soft spikes on all footwear, no denim, and a collared shirt paired with Bermuda shorts when teeing off. Making sure you abide by these regulations makes for a pleasant experience for everyone involved and ensures that the locals remain respectful and courteous of one another.
Remember, it's not just about golf—it's about respect too! So do your part and uphold the values and traditions of this storied golf club so all can enjoy the renowned reputation of the Seminole Golf Club's esteemed legacy.
Disclaimer: CountryClubMag.com is an independent resource and is not associated with any of the clubs on this website. Club initiation and membership cost information are estimates only and should not be relied upon for making club membership decisions.