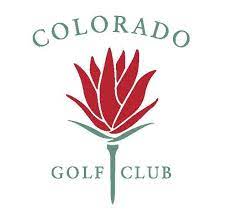 Colorado Golf Club is known for its championship-level golf course and scenic views of the Colorado landscape. With its rolling fairways, strategically placed bunkers, and stunning views of the Rocky Mountains, the course provides a memorable golfing experience for players of all skill levels.
Located in Parker, Colorado, the club enjoys a scenic setting with breathtaking views of the surrounding natural beauty. The tranquil ambiance and meticulously maintained grounds create an idyllic environment for golf enthusiasts seeking a remarkable golfing experience.
Colorado Golf Club History and Founding
The Colorado Golf Club, located in Parker, Colorado, has an interesting history and founding. Here are some key points about its establishment:
Founding: The Colorado Golf Club was founded by Bill Pauls, a real estate developer, and landowner in the area. Pauls had a vision of creating a premier golf course and community that would showcase the natural beauty of Colorado.
Design and Construction: The golf course was designed by renowned golf course architects Bill Coore and Ben Crenshaw. Coore and Crenshaw are known for their work on several world-class golf courses and were selected to create a challenging and visually appealing layout for the Colorado Golf Club.
Opening and Early Years: The Colorado Golf Club officially opened for play in 2007. It quickly gained recognition for its exceptional design, meticulous maintenance, and the stunning backdrop of the Rocky Mountains. The course was met with positive reviews from golfers and industry experts alike.
Championship Events: One of the notable moments in the club's history was hosting the 2010 Senior PGA Championship. The tournament brought top professional golfers to Colorado Golf Club, further establishing its reputation as a championship-level venue. The club also hosted the 2013 Solheim Cup, an international women's golf event that showcased the club on a global scale.
Private Membership: Colorado Golf Club operates as a private club, offering memberships to individuals, families, and corporations who wish to enjoy exclusive access to the golf course and its facilities. Membership provides a sense of community and allows golf enthusiasts to immerse themselves in the club's offerings.
As with any organization, it's always a good idea to visit the official website of the Colorado Golf Club or contact them directly for the most accurate and up-to-date information about its history, founding, and any recent developments.
Famous Golf Tournament held at Colorado Golf Club
The Colorado Golf Club has hosted several notable golf tournaments, but the most famous tournament held at the club is the 2010 Senior PGA Championship. Here are some details about this prestigious event:
2010 Senior PGA Championship: The 2010 Senior PGA Championship was a major championship on the PGA Tour Champions (formerly known as the Senior PGA Tour). It took place from May 27 to 30, 2010, at the Colorado Golf Club.
Tournament Highlights: The championship featured a highly competitive field of top professional golfers aged 50 and older. Tom Lehman emerged as the winner, securing his first major title on the PGA Tour Champions. Lehman's victory was particularly significant as he grew up in Minnesota and had strong ties to the Midwest, making his triumph in Colorado even more special.
Course Challenges: The Colorado Golf Club provided a challenging test for the players, with its meticulously designed layout by Bill Coore and Ben Crenshaw. The course's unique features, including the rolling fairways, strategic bunkering, and the surrounding natural landscape, added to the difficulty and visual appeal of the championship.
Spectator Experience: The 2010 Senior PGA Championship drew golf enthusiasts from around the world, who had the opportunity to witness the high-level competition and enjoy the scenic beauty of the Colorado Golf Club. Spectators experienced the excitement and drama of professional golf while being immersed in the club's exclusive and well-maintained facilities.
The 2010 Senior PGA Championship brought significant attention to the Colorado Golf Club and showcased its ability to host major golf tournaments. The club's exceptional course and amenities, coupled with the success of this event, further established its reputation as a premier golfing destination.
Colorado Golf Club Membership Costs and Dues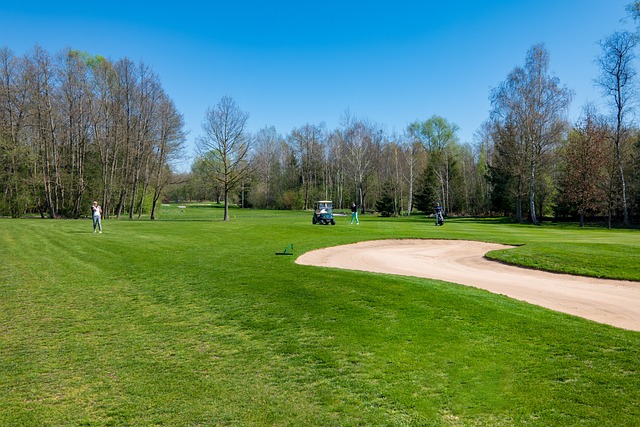 As a private country club, Colorado Golf Club does not publicly disclose its membership costs and dues. However, it is known that membership at the club is by invitation only, and prospective members must be sponsored by a current member.
However, it is widely known that membership to the club is by invitation only and is limited to a select number of individuals and families. However, estimated initiation fees of approximately $10,000 – $100,000 and rumored annual fees of around $1,000 – $10,000, though these are merely speculation, of course, as the costs are kept private.
The club typically sets its membership fees and dues based on factors such as amenities offered, maintenance costs, and other operational considerations. These fees can vary widely depending on the type of membership (e.g., full golf, social), the initiation process, and any additional privileges or services included.
Colorado Golf Club Amenities
Colorado Golf Club offers a range of amenities to enhance the experience of its members. While specific amenities may evolve over time, here are some common amenities typically associated with private golf clubs:
Golf Course: Colorado Golf Club boasts an 18-hole championship golf course designed by Bill Coore and Ben Crenshaw. Members have exclusive access to this meticulously maintained course, which features diverse landscapes, challenging holes, and breathtaking views.
Clubhouse: The clubhouse serves as the central hub for socializing and relaxation. It often includes dining areas, lounges, and meeting spaces. Members can enjoy meals, drinks, and social events in the clubhouse, creating a sense of community.
Dining Facilities: Private golf clubs typically offer various dining options to cater to members' culinary preferences. These may include formal dining rooms, casual restaurants, outdoor patios, and bars. Members can indulge in gourmet cuisine, grab a quick snack, or enjoy a refreshing drink after a round of golf.
Pro Shop: The pro shop provides a wide range of golf-related merchandise, including golf clubs, apparel, accessories, and equipment. Members can browse the latest golfing gear, seek expert advice, and make purchases to enhance their game.
Practice Facilities: Colorado Golf Club may offer practice areas to help members sharpen their skills. These may include driving ranges, putting greens, chipping areas, and practice bunkers. Members can use these facilities to warm up, refine their techniques, or receive professional instruction.
Locker Rooms: Private country clubs often provide locker room facilities for members to store their personal belongings, change attire, and freshen up. Locker rooms typically include showers, grooming amenities, and comfortable spaces for relaxation.
Events and Social Activities: Colorado Golf Club may organize a variety of events and social activities for its members. These can include golf tournaments, member-only competitions, social gatherings, holiday celebrations, and special dining experiences. These events foster a sense of camaraderie and create opportunities for members to connect and forge lasting friendships.
Please note that the availability and specific details of amenities can vary, and it is best to consult the official website of Colorado Golf Club or contact them directly for the most accurate and up-to-date information about their amenities and services.
Colorado Golf Club Event Information and Dining Options
Colorado Golf Club offers a variety of events that can be celebrated at the club. While specific event options may vary, here are some common types of events that you might consider celebrating at Colorado Golf Club:
Golf Tournaments: Colorado Golf Club can host golf tournaments for various occasions, including charity fundraisers, corporate outings, or friendly competitions among friends and family. The club's championship course provides a beautiful backdrop for a memorable golfing experience.
Weddings and Receptions: Colorado Golf Club offers an elegant setting for weddings and receptions. With its picturesque surroundings and upscale amenities, the club can provide a sophisticated venue for couples to exchange vows and celebrate their special day.
Anniversaries and Milestone Birthdays: Celebrating significant anniversaries or milestone birthdays at Colorado Golf Club can be a memorable experience. Whether it's an intimate gathering or a larger-scale event, the club can provide event spaces, catering services, and a beautiful ambiance to make the occasion truly special.
Corporate Events and Meetings: Colorado Golf Club can accommodate corporate events such as meetings, conferences, team-building activities, and client entertainment. The club's facilities offer a professional yet relaxed atmosphere, and its dedicated event staff can assist in planning and executing successful business gatherings.
Social Gatherings and Holiday Parties: The club's event spaces and dining areas can be utilized for social gatherings and holiday parties. From cocktail parties to themed dinners, the club can create a festive atmosphere where members and guests can come together to celebrate and enjoy each other's company.
These are just a few examples of the events that can be celebrated at Colorado Golf Club. It's best to contact the club's event planning or catering department directly to discuss specific event options, availability, and any additional services they offer to make your celebration a memorable one.
Dining Options:
Fine Dining: Private clubs typically offer a formal dining experience in an elegant setting. Members can enjoy a refined atmosphere and indulge in gourmet cuisine prepared by skilled chefs. Fine dining options often include a diverse menu featuring high-quality ingredients, seasonal specialties, and an extensive selection of wines and spirits.
Casual Dining: Many private clubs have more relaxed and casual dining options for members. This can include a grill room, bar, or casual restaurant where members can enjoy a more laid-back atmosphere. Casual dining menus often feature a variety of dishes, including sandwiches, salads, burgers, and comfort food classics.
Outdoor Dining: Private golf clubs with scenic views like Colorado Golf Club often provide outdoor dining options. Members can enjoy their meals on outdoor patios or terraces, taking advantage of the beautiful surroundings while dining al fresco.
Private Dining and Event Spaces: Colorado Golf Club may offer private dining rooms or event spaces for members to host special occasions, private parties, or business meetings. These spaces provide an exclusive and intimate setting for members to gather and enjoy personalized dining experiences.
Catering Services: Many private clubs offer catering services for special events and gatherings. Members can take advantage of these services to host events at the club or even arrange off-site catering for their private functions. Catering services typically include customizable menus and professional staff to ensure a memorable dining experience.
It's important to note that specific dining options and menus at Colorado Golf Club can vary, so it's recommended to consult the club's official website or contact their staff directly for the most accurate and up-to-date information. They will be able to provide you with details on their dining offerings, reservations, and any special dining events or promotions they may have.
Colorado Golf Club Dress Code and Guest Policy
Colorado Golf Club, like most private golf clubs, typically enforces a dress code to maintain a certain level of decorum and uphold the club's standards. While I don't have access to the specific dress code policy of Colorado Golf Club, here are some general guidelines that are commonly followed at private golf clubs:
Golf Course Dress Code: Members and guests are typically required to adhere to a specific dress code while on the golf course. This often includes wearing collared shirts or golf-specific attire for both men and women. T-shirts, tank tops, denim, and athletic shorts are usually not permitted. Golf shoes or appropriate footwear are typically required.
Clubhouse Dress Code: Private clubs often have a more relaxed dress code in the clubhouse, but it still maintains an expectation of neat and presentable attire. Members and guests are generally expected to dress in business casual or resort-style clothing. Guidelines may include no ripped or torn clothing, no athletic wear, and no swimwear.
Guest Policy: Private clubs typically have specific policies regarding guests. Members may be allowed to invite guests to the club, but there may be limitations on the number of guests and specific times when they are permitted. It's best to check with Colorado Golf Club directly to inquire about their specific guest policy and any associated fees or restrictions.
It's important to note that dress codes and guest policies can vary from one private club to another. To obtain the most accurate and up-to-date information on the dress code and guest policy at Colorado Golf Club, it is advisable to consult their official website or contact the club's management directly. They will provide you with specific guidelines and answer any questions you may have.